October 19, 2022
Good morning. In today's either/view, we discuss whether using facial recognition in schools is a step too far. We also look at the 4-child policy of the Manipur government, among other news.
---
📰

FEATURE STORY
Facial Recognition In Schools – A Step Too Far?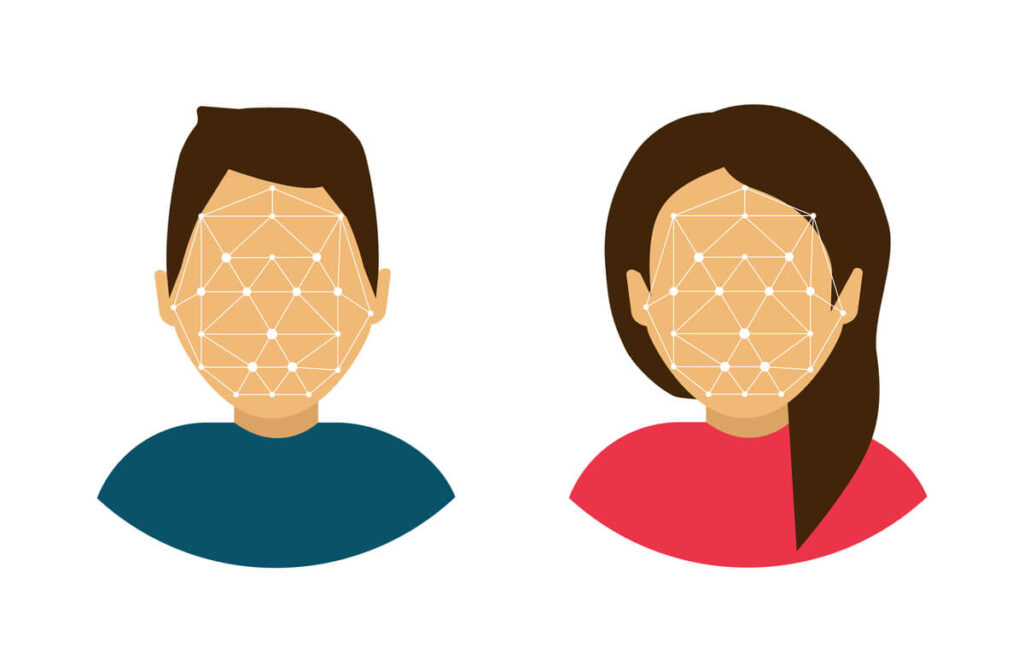 In an age of fast-paced technology, some say there's a danger we're moving too fast to notice if we've lost something along the way. We all want security to be safe in our homes, schools, offices, etc. Technology is now at the forefront of offering us that security.
In several schools across India, technology has entered the campus. Not just in aiding education with tablets and computers but for security and keeping track of attendance. We're talking about facial recognition. Was this inevitable? Is it fair to have such technology in schools, or is there an inherent danger?
Context
Let's begin by taking a step back to see the evolution of facial recognition technology. It's probably unlikely that mathematician and computer scientist Woodrow Wilson Bledsoe knew what would become of his invention. He formed a system of measurement that put two faces in different categories based on their identifiable features. This was in the 1960s.
Over the past several years, there has been a sustained effort to digitise several components of India's governance structures. One of the areas is law enforcement. Not just in India but the world over, the use of CCTVs and Facial Recognition Technology (FRT) has increased. Some have termed FRT the most sophisticated surveillance tool ever made.
Plainly speaking, FRT is a process that compares two images of faces to see if they represent the same individual. The Indian State has been using FRT in law enforcement for security, solving crimes, and aiding in investigations. Last year, NITI Aayog even approved a proposal to study the use of FRT in India.
As technology evolved and became more widely known, educational institutions became interested. One of the most notable steps in this direction was the CBSE introducing a facial recognition system for accessing digital documents a couple of years back. The Board allowed students to access academic documents of Classes 10 and 12. It comes after the CBSE already included 12 crore digital academic documents in the Digi Locker. This received some pushback, including from the Internet Freedom Foundation, which asked the CBSE to stop using the technology citing privacy and security concerns.
Abroad, schools in the US used FRT to prevent shootings and identify unauthorised intruders. At home, things really kicked off when the Delhi government introduced FRT cameras in Delhi schools. The Aam Aadmi Party, in 2019, decided to install CCTV cameras in all government schools. Needless to say, this received some blowback too. But the government remained unfazed as Chief Minister Arvind Kejriwal said it'll ensure the safety of students and help parents have peace of mind about their kids.
VIEW: Safety and security is paramount
There's no doubt that safety and security are foremost on the minds of people when they travel, or when a parent sends their kid off to school. Using technology to facilitate that is a good thing. For some, it can be an unnecessary and invasive monitoring tool, but it all comes down to implementation. If put in place and used thoughtfully by faculty and administrators, the technology can be made personal without sacrificing security.
The pandemic has disrupted education worldwide. In India, one of the issues education experts have spoken about is school dropouts. As students came back to school, the issue of many not returning was alarming. For all the concerns about FRT, one example comes in handy. TCS helped develop VIDYAROHA, an Android-based app for teachers for class attendance. It was deployed at three government-run schools in Nashik city. The result – attendance has become consistent and regular.
Andhra Pradesh has something similar for tracking the attendance of teachers. Instead of using an Aadhaar-enabled biometric system, they can use their phones. Teacher absenteeism is a big problem in India. A 2004 World Bank report stated that 25% of teachers in government primary schools were absent on any given workday.
Broadly speaking, some governments believe AI and other emerging technologies should be taught in schools to help students adapt to a dynamic job market. One example is Madhya Pradesh's announced plans to teach AI to students. If people know more about the technologies, they'll learn how they can be used for good.
COUNTERVIEW: No one wants a surveillance state
There's a cynical, perhaps even malicious way, of looking at surveillance – we sacrifice some privacy for public safety. But it doesn't have to be that way. The point of a surveillance state is to keep an eye on people. It's to ensure they aren't up to anything bad, i.e., something the government or any entity might find upsetting. China, for example, is building a sophisticated surveillance state to clamp down on dissent and criticism.
The concerns are obvious – privacy and security. As schools across India announced their plans to introduce FRT, the blowback was swift. Take Nagaland, for example. Its plan to introduce FRT for teachers' attendance raised concerns by experts on data security. India doesn't have a robust data protection law. The Nagaland government wasn't very transparent about the privacy policy.
What about outside India? What's the story of FRT in schools? In 2019, a school in northern Sweden conducted a project with FRT to monitor students' attendance. The Swedish Data Protection Authority (DPA) wasn't happy about this and imposed a 20,000 Euros fine. The DPA refuted the "consent" argument of the school, saying it's not valid since the school administration has moral authority over the students. What would've happened if some students had said no? That question is applicable in the Indian context too.
The scary part is that there's no regulatory mechanism to see if everything is being done by the book. Each state basically has its own rules and rolls out the technology as they see fit. If the government has no problem regulating several activities of citizens, why not something that affects privacy? It's even more important since the government itself is using the technology. Ultimately, FRT works in a legal vacuum in India. That's a recipe for disaster.
Reference Links:
What is your opinion on this?
(Only subscribers can participate in polls)
a) Using Facial Recognition Technology (FTR) in schools is justified.
b) Using Facial Recognition Technology (FTR) in schools is not justified.
---
🕵️ BEYOND ECHO CHAMBERS
For the Right:
The India Fix: Why Isn't India's Shocking Malnutrition Problem Shaking Up Its Politics?
For the Left:
Only Woke Atheists Protest Modi's Ujjain Puja—They Are Self-Appointed Minority Guardians
---
🇮🇳 STATE OF THE STATES
Govt to reframe 'atta' delivery scheme (Punjab) – The Punjab government, in order to align it with the provisions of the National Food Security Act, 2013, told the Punjab and Haryana High Court that the scheme for home delivery of atta (wheat flour) would be reframed. Additionally, the decision comes in order to sync the scheme with the provisions of the Punjab Targeted Public Distribution System (Licensing and Control) Order, 2016.
Why it matters: An association of depot holders (fair price shop owners) challenged this scheme as they argued that they would be out of jobs if it was implemented. In light of this, the state government told the HC that changes would be made, taking into consideration the interest of all the stakeholders, including fair price shop owners.
Govt's 4-child policy invites backlash (Manipur) – Several organisations, including the opposition Congress in Manipur, have slammed the BJP-led government's policy to discontinue government benefits to families having more than four children. The Council of Ministers in the state approved the establishment of the Manipur State Population Commission.
Why it matters: K. Tilotama, the Vice President of the Manipur Pradesh Congress Committee, stated that the cabinet's decision to restrict benefits to families with more than four children is unconstitutional as it is a violation of the Right to Life. She also said that the decision might be due to the spike in population growth in Manipur.
Knowledge startup gains traction (Jharkhand) – Ramgarh-born Smita Sinha started Udany Edutech Pvt Ltd, an online knowledge-sharing venture, that has attracted a number of overseas candidates over the past three years. Established in 2019, the company now has over 500 candidates from India and abroad. Sinha, the director of the startup said that tutors from small towns such as Meerut and Daltonganj teach students from big cities such as Toronto, London and Dubai.
Why it matters: After being selected by ABVIL (Atal Bihari Vajpayee Innovation Lab) for incubation, the startup was founded in 2019. The company aims to provide a world-clas education environment in India to help people create job opportunities for themselves and others.
Firms sign MoU with Election Commission (Gujarat) – In a first, over 1,000 corporate companies in Gujarat have entered into an agreement with the Election Commission (EC) to undertake the monitoring of "electoral participation of their workforce" as well as publish the names of employees who do not vote on the company's websites or office notice boards.
Why it matters: P Bharathi, the Gujarat Chief Electoral Officer (CEO), stressed that this move was undertaken to expand the EC's reach. It will also allow them to monitor the electoral participation of the workforce in the state in addition to enforcing the guidelines of the EC.
Request to allow cracker shops to remain open 24/7 (Tamil Nadu) – The president of the Tamil Nadu Vanigar Sangangalin Peramaippu (VSP), AM Vikramaraja, said that the trade body would request chief minister MK Stalin to allow cracker shops in Tamil Nadu without any time restrictions.
Why it matters: After a two-year hiatus, people are preparing for Deepavali celebrations in full swing. In order to ease the process of purchasing firecrackers, the president of the organisation stated that the government should consider allowing shops to remain open round the clock.
---
🔢 KEY NUMBER
53% – Axis My India has released its India Investment Behaviour Study, which showed that 53% of Indians prefer gold as an investment tool.