October 20, 2022
Good morning. In today's either/view, we discuss whether the concept of One Sun One World One Grid is a feasible idea. We also look at the struggling tourism sector in Kerala, among other news.
---
📰

FEATURE STORY
One Sun One World One Grid – Is It Feasible?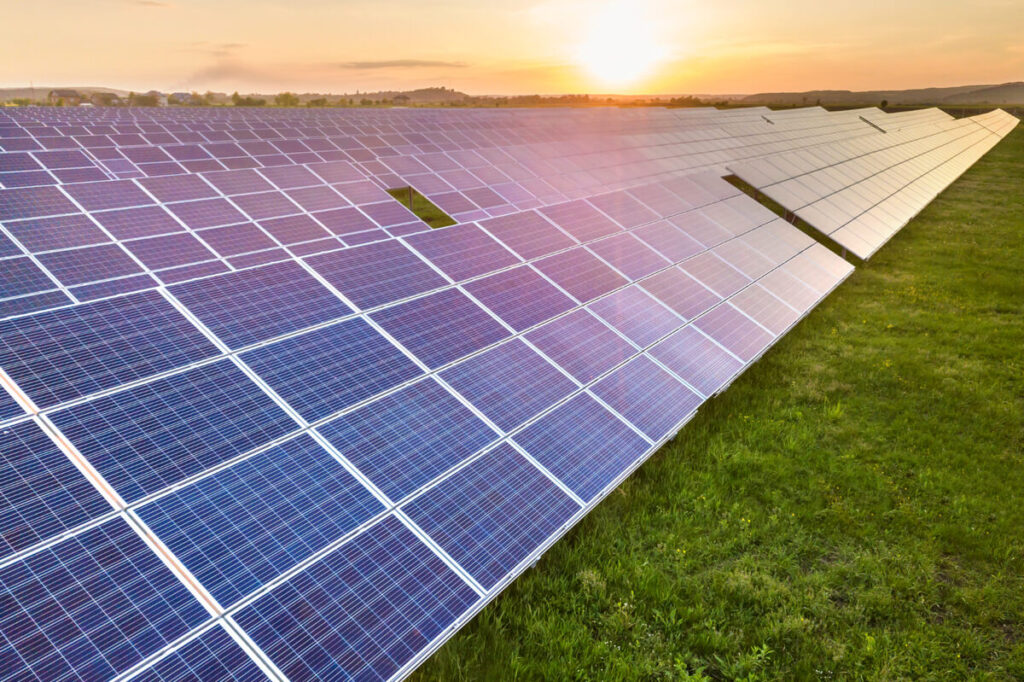 First put forth by Prime Minister Narendra Modi at the First Assembly of the International Solar Alliance (ISA) in October 2018, the One Sun One World One Grid (OSOWOG) initiative is the first international network of global interconnected solar power grids. The venture aims to accelerate the transition to renewable energy.
However, questions about the feasibility of such a huge venture have been raised. Can this initiative transform the traditional energy system, or is it merely a pipe dream?
Context
The OSOWOG initiative was jointly released by PM Modi and former UK PM Boris Johnson at the 26th Conference of Parties to the United Nations Framework Convention on Climate Change (COP26) Climate meet in Glasgow last year. The vision of this project is to enable all nations to meet the targets of the Paris agreement, thereby minimizing the effects of climate change.
Although solar energy is sustainable and clean, it is available only during the day. OSOWOG provides a solution to this problem by developing a worldwide grid through which clean energy can be transmitted to any part of the world at any time. It basically facilitates providing power at night in one part of the world from solar energy generated on the other side of the world, during the daytime.
In May 2021, the UK and India decided to merge the UK's Green Grids Initiative (GGI) and ISA's OSOWOG into GGI-OSOWOG as a part of the UK-India Virtual Summit. Formed by India and France, the ISA is an inter-governmental organisation set up to accelerate the adoption of solar power. It has 101 members, and 83 of the member countries endorsed the One Sun initiative.
The plan to implement OSOWOG is divided into three main phases. The first phase will ensure connecting the Indian grid to the grids of the Middle East, South Asia and South-East Asia to develop a common grid. The shared solar energy would then be used as required in addition to other renewable energy sources. This grid would then be connected to renewable resources in Africa as a part of the second phase. Finally, the third phase would aim to achieve global connection by integrating as many countries as possible to create a single power grid of renewable energy.
VIEW: OSOWOG will make the world more sustainable
India is a thermal-dependent country and faces severe electricity shortages in multiple areas due to heat waves as well as coal shortages. In April this year, the country faced one of its worst electricity shortages in six years due to the early onset of summer. Implementing the international energy grid could transform the current energy system by switching to solar energy from thermal power plants, enabling India to be more resilient in the face of extreme weather conditions.
A Bloomberg report released in October 2021 found that the demand for electricity is expected to triple over the next three decades in 75 less-developed ISA countries. It also found that the cost of utility-scale solar is expected to drop by 20% in the next five years, thereby making solar energy the most economically viable solution for power generation for more than half the world's population. Against this backdrop, OSOWOG could not have come at a better time.
Apart from the economic viability, the unique grid can address issues of storage, according to R K Singh, the Union Minister for Power and New & Renewable Energy. He said that the biggest challenge regarding energy transition is expensive storage. However, the GGI-OSOWOG grid will reduce the requirement of storage as there are existing national and regional grids that could create multiple intra-continental grids.
The possibility of an international power grid could also do wonders for controlling climate change. Solar energy is particularly benefitting millions of people in rural India, allowing them to carry out activities in an environmentally friendly manner. For example, the implementation of solar-powered agricultural pumps to extract groundwater is more sustainable than diesel ones. It has been estimated that if 1 million of these diesel pumps are replaced by solar-powered ones, agricultural output will increase by ₹30,000 crores.
COUNTERVIEW: OSOWOG has too many challenges
Before considering the implementation of the GGI-OSOWOG, many factors need to be taken into consideration. Efficiency concerns, the environmental cost of solar power, the problem of waste management and energy losses due to conversion and transfer are obstacles that need to be addressed. Due to waste disposal issues, this plan comes at an increased environmental cost for India.
Some energy experts are also sceptical about whether the grid could work. Samrat Sengupta, the programme director for climate change and energy at the Centre for Science and Environment, pointed out that the project is "super hypothetical, ideal scenario that may happen after 70 years." He also questioned the availability of land surfaces to set up solar panels in all countries and whether they are sufficient to meet the demand.
Citing the example of the grid in South Indian states, Sengupta also highlighted that building political consensus between 140 countries could be tricky. Another hindrance could be maintaining a stable grid over a large geographical area. Electricity Grid is vulnerable to accidents, weather, and cyber attacks that could result in disrupting the electrical supply on a mass scale. Cost-sharing is another factor that needs to be tackled, as participating countries consist of poor as well as rich countries.
Reference Links:
What is your opinion on this?
(Only subscribers can participate in polls)
a) One Sun One World One Grid (OSOWOG) is feasible and will make the world more sustainable.
b) One Sun One World One Grid (OSOWOG) is not feasible as it has too many challenges.
---
🕵️ BEYOND ECHO CHAMBERS
For the Right:
Why RSS chief Mohan Bhagwat's call for caste system to be discarded has been met with skepticism
For the Left:
When a fugitive launches a full-page ad war in WSJ against Modi on the lines of 'Wanted Dead Or Alive' posters
---
🇮🇳 STATE OF THE STATES
PUSA decomposer spraying begins (Delhi) – The Delhi government has begun spraying the PUSA bio-decomposer on harvested paddy fields to help decompose stubble and clear the fields before the next crop is sown. The government is targeting 5,000 acres this year, and 597 farmers have applied to get the decomposer sprayed. The solution is in a liquid form compared to previous years when it was a capsule that was turned into a solution.
Why it matters: This is the third consecutive year the Delhi government is spraying the decomposer to prevent stubble burning. It's a microbial solution developed by the Indian Agricultural Research Institute (IARI). This harvest season, Delhi has recorded three incidents of crop residue burning. Last year, till November 30, there were four.
Struggling tourism sector (Kerala) – The state's tourism sector is struggling. Even though the number of domestic travellers has increased as travel restrictions were relaxed, foreign tourist numbers aren't even a quarter of pre-pandemic levels. Till July 2022, the state received only a little over 1 lakh foreign tourists. In contrast, it was 6 lakh by July 2019 and nearly 12 lakh by the end of 2019. Experts say the Centre's delay in restoring the e-visa facility for people from Canada and the UK is to blame.
Why it matters: The e-visa facility was suspended in March 2020. The industry is afloat only because of domestic tourists. Tourism operators say the state isn't doing enough to attract international visitors. One example is the Jagratha portal still in use at the Kochi and Thiruvananthapuram airports, with tourists forced to go through those formalities. Some have said the state hadn't developed the beaches since a majority of foreign tourists visit them.
Donating salary for reservation case (Chhattisgarh) – Congress tribal ministers, MPs, and MLAs have decided to donate one month's salary towards the legal expenses concerning tribal reservations. Party members met to strategise and fight a legal battle against the High Court's decision to set aside reservations. They'll be filing an appeal. Part of this includes an 11-member study team to visit states like Tamil Nadu and Karnataka, where reservations are above 50%.
Why it matters: Last month, the state high court set aside the government's 2012 decision to increase reservations in government jobs and educational institutions to 58%. The court said any reservations exceeding 50% were unconstitutional. Senior tribal leaders said Chief Minister Bhupesh Baghel assured them that steps would be taken to restore 32% reservation for tribals.
Dhanvantari Puja at medical colleges (Madhya Pradesh) – All medical colleges in the state will perform Dhanvantari puja on Dhanteras as part of the Diwali festival. State Medical Education Minister Vishwas Sarang said Dhanteras would be celebrated across all state medical colleges every year. The objective is to make Madhya Pradesh a healthy state. He spoke about God Dhanvantari as an incarnation of Lord Vishnu per Hindu beliefs.
Why it matters: The news comes in the wake of the launch of Hindi textbooks for first-year MBBS students by Home Minister Amit Shah. It was a first in the country. It's part of the state government's ambitious plan to impart medical education in Hindi. Previously, Chief Minister Shivraj Singh Chouhan, in a lighter moment, said doctors could write Shri Hari at the top of prescriptions in place of Rx and write the names of medicines in Hindi.
Protests over lack of jobs (Tripura) – With the assembly polls only a few months away, job aspirants for government jobs have organised protests to mount pressure on the state government. Most recently, a group of aspirants who sat for the Group C and Group D employment recruitment exams staged a protest. They claimed even after 14 months, the Joint Recruitment Board hasn't declared the results. BEd and DElEd qualified aspirants protested since notifications for TET I and TET II exams weren't released.
Why it matters: For weeks now, there have been multiple Protests, demonstrations, and sit-ins in front of directorates of education and other departments as ministers haven't commented on the issue of government jobs. Since the private sector isn't as flourishing as in other states, the state government is considered a major employer. Some representatives of the groups have met with Chief Minister Manik Saha and told him about their issues.
---
🔢 KEY NUMBER
2.4 million – The number of subscribers Netflix added worldwide in the third quarter from July to September. Its total subscriber count is now 223.1 million.