May 18, 2022
Good morning. In today's either/view, we discuss if fortifying rice is the best approach to tackle malnourishment in India. We also look at the stingless bee hotspot in Nagaland, among other news.
---
📰

FEATURE STORY
Fortified Rice – Added Benefits or Hidden Side Effects?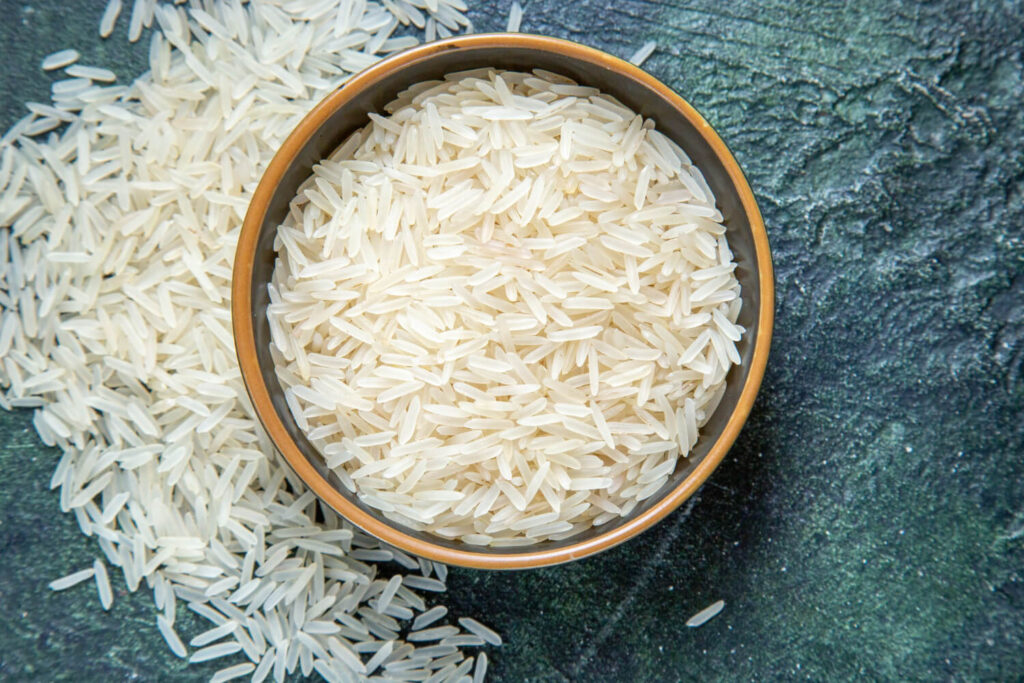 Rice and wheat are arguably two of India's most important food crops. Successive governments have put a lot of resources into these two crops to ensure their adequate production and distribution.
With improvements in agricultural technology, fortified rice came into the mix, advertised as something with added nutritional value. The government has been pushing for fortified rice as part of its mission to tackle hunger and malnutrition. However, some experts say it could harm some indigenous populations within India.
Context
The first thing to look at is food fortification. According to the Food Safety and Standards Authority of India (FSSAI), fortification involves deliberately increasing the number of essential micronutrients to improve a food's nutritional quality. India began its food fortification journey in 1953 with Vanaspati hydrogenated edible oil with vitamin A and vitamin D. In the 1960s, salt was fortified with iodine.
Concerning rice, there are technologies available to add micronutrients like coating, dusting, and extrusion. Extrusion is considered to be the best technology available in India. It involves producing fortified rice kernels from a mixture using an extruder machine. These are then blended with regular rice to make fortified rice. Fortified rice contains higher quantities of iron, folic acid, and vitamin B-12.
Fortified rice has regulations that come with it. Per guidelines issued by the Ministry of Consumer Affairs, Food and Public Distribution, its shape and size should resemble normal milled rice. The length and breadth should be 5 mm and 2.2 mm, respectively.
India accounts for more than one-fifth of the world's rice production. It's also the largest consumer of rice, with a per capita rice consumption of 6.8 kg per month. In 2019, the government launched a pilot scheme called the "Fortification of Rice and its Distribution under Public Distribution System (PDS)" in 15 states.
Last month, the Union cabinet approved a scheme to distribute fortified rice under government schemes like the Targeted Public Distribution System (TPDS), Integrated Child Development Services (ICDS), and the Mid-Day Meal Scheme (MDM), to name a few. The Food Corporation of India (FCI) had already procured 88.65 Lakh Metric Tonne of fortified rice. The government will bear the ₹2,700 crore cost estimate per annum for rice fortification.
The government has been looking at rice fortification ever since Prime Minister Narendra Modi spoke about it in his 2021 independence day speech. He cited malnutrition and lack of essential nutrients in poor women and children as reasons the government will provide fortified rice in all its schemes by 2024. Under the National Food Security Act (NFSA), 2013, the government distributes more than 300 lakh tonnes of rice. For 2021-22, the government allocated 328 lakh tonnes of rice under its schemes.
While the government's impetus is to combat hunger and malnutrition, some health experts have warned that fortified rice itself could be harmful to some sections of the population.
VIEW: An effective, simple, and sustainable step
The simple and important reason for providing fortified rice is that India bears the biggest burden of iron deficiency and anaemia globally. According to the National Family Health Survey (NFHS 4) report, 59% of children and 50% of pregnant women are anaemic. Child and maternal malnutrition are responsible for 15% of India's disease burden.
The United Nations' World Food Programme (WFP) praised India's food fortification initiative. It said the programme can lead to rapid improvements in the micronutrient status of a population, especially those of vulnerable groups. The WFP also cited its own work with the government in implementing a rice fortification model served to school children in Gujarat. It said it helped reduce anaemia among them.
Fortification can supplement the gaps that can be fulfilled with regular diets. The nutritional status and associated deficiencies are due to a poor and unbalanced diet. According to consumption data from the National Nutrition Monitoring Board, there are deficiencies in iron and micronutrients among the Indian population.
The deficiency of micronutrients, i.e., 'hidden hunger' is a public health issue nationwide. According to Public Health Nutrition Expert Sujeet Ranjan, food fortification is a simple and sustainable step to address these challenges. It's cost-effective and scientifically proven. Rice, in particular, has the highest uptake in the government food safety net. NITI Aayog has cited the Copenhagen Consensus that stated micronutrient interventions like large-scale fortification are the most cost-effective tool.
COUNTERVIEW: Inefficient and adverse effects on Adivasis
There isn't widespread consensus on the efficacy of consuming fortified rice in combating malnutrition. Food fortification involves improving its nutritional quality. This means food additives will need to be used to make it palatable. From a safety standpoint concerning this, food safety laws on fortified rice aren't robust. It's certainly not the case when they're left to the state governments.
But India fortified salt with iodine, so what's the problem here? Food safety specialist Dr Ramesh V. Bhat said the fortification of rice is different from that. Fortification of salt was primarily done to combat goitre in the hill tracts. Given the prevalence of rice consumption, large-scale fortification will force population groups who don't need it to take in additional food additives.
Nutrition experts say a diversified diet is the best approach to combat malnourishment. Proponents of fortification usually take into account only one food of their choice instead of the right way, i.e., dietary intake from a variety of sources. Also, fortifying only one or two nutrients isn't going to cut it. There are some unanswered questions as well. How much fortification will fill the nutrition gap? Given nutrition is a daily issue, what time frame and frequency are we looking at?
More recently, fortified rice has shown to have adverse side effects among the Adivasi population that suffer from sickle-cell anaemia and thalassemia. A fact-finding team of NGOs, including medical experts visited a tribal belt in Jharkhand to study the effect of fortified rice. Fortified rice with iron will be unsuitable for people with blood disorders. It isn't a silver bullet that the government thinks it will be.
What's your opinion on this?
(Only subscribers can participate in polls)
a) Fortified rice is the best approach to combat malnutrition.
b) Fortified rice is the wrong approach to combat malnutrition.
---
🕵️ BEYOND ECHO CHAMBERS
For the Right:
Rise of 'bulldozer academics' – In new India, can't ask students to enquire, relate theory to socio-historical reality
For the Left:
Should Indian Muslims cling on to a non-mosque? Gyanvapi is a living monument of past wrongs
---
🇮🇳 STATE OF THE STATES
AAP's Lok Milni event (Punjab) – Chief Minister Bhagwant Mann held his first Lok Milni event inside Punjab Bhawan. It's an initiative to reach out and listen to people's grievances. Mann invited people from across the state who lodged their complaints with his office over the past two months. Officials from various departments were contacted by Mann to find out the status of the complaints. Hundreds of people who found out that Mann would be present attended the event.
Why it matters: The Lok Milni is a single-window platform for the state's citizens. Congress called it a scripted show to create an illusion of governance. Congress leader Navjot Singh Sidhu questioned why should people go to the government in such circumstances instead of the other way around. Among the actions, Mann directed the Water Resources Department to ensure that drinking water was supplied to every beneficiary.
Textile units strike (Tamil Nadu) – Textile units in Tirupur and Karur and cloth merchants in Erode began a two-day strike demanding the Centre reduce the prices of yarn and cotton. 70% of the 20,000 garment units in and around Tirupur closed down. It could result in losses of ₹360 crores for the units. With both cotton and yarn prices at record highs, industries will be impacted and were already operating at half capacity to meet the losses.
Why it matters: On Monday, the price of cotton was ₹1 lakh for 356 kg. Last September, it was ₹57,000. A meeting will be convened by the union minister for industry and commerce, Piyush Goyal. Cotton yarn prices continued to rise in North India and units there as well are unable to operate. Hence, mills are increasing yarn prices to stem the losses.
Fiscal responsibility (Odisha) – For the second year running, Odisha may not opt for market borrowings via state development loans (SDLs). The state has received higher royalties from the mining sector. Other states have struggled to raise funds even at high-interest rates. However, Odisha made a debt payment of ₹19,102 crores in FY2022. Due to increased commodity prices, the state got ₹48,000 crores in premium for mineral extracts against an expected ₹15,000 crores.
Why it matters: An official said the state's total expenditure increased by 20% in FY2022 as revenues increased 43%. It couldn't increase spending due to the code of conduct for the urban and local body elections. The state gets a premium, a share of the price of iron ore set by the Indian Bureau of Mines every month. The state's revenues will be hit if there's any drastic correction in the price of iron ore.
Adani power line (Maharashtra) – The state government has approved Adani Electricity Mumbai's 80-km-long 1,000 MW underground transmission power line. It will run between Aarey in Goregaon and Kudus in Thane's Wada taluka. The project will be completed by 2026 and help augment the city's power supply capacity. The Maharashtra Electricity Regulatory Commission (MERC) approved the license for Adani's project last year.
Why it matters: In the wake of the 2011 power outage in Mumbai, a committee stated that the city's embedded power generation capacity will become insufficient as the demand increases. Due to the rise in the city's population, the demand is expected to grow by 5% every year. During the October power grid failure, the committee recommended strengthening the transmission corridor.
Stingless bee hotspot (Nagaland) – The state is now the stingless bee diversity hotspot in the country after six species were discovered. They have about 500 described species in the tribal Meliponini and sub-tribal Meliponina. A study by experts from the Entomology Department of Nagaland University was the first attempt in India to map its diversity. The state has 6 of the 9 species of stingless bees in India, with more possibly present.
Why it matters: Stingless bees are important pollinator bees. Apart from India, they're also found in tropical and subtropical regions of Australia, Africa, and Southeast Asia. Nagaland is a biodiversity hotspot with 80% of its land covered in forests. The climate is also ideal for floral and faunal biodiversity. The honey from stingless bees is considered to have medicinal properties. Its price can vary from ₹2,000 to ₹5000 per kg.
---
🔢 KEY NUMBER
5.3% – The rate of increase in jet fuel prices marking the tenth straight increase this year. The price of jet fuel is now ₹1.23 lakh per kl in Delhi. It could lead to increased air travel prices.