May 17, 2022
Good morning. In today's either/view, we debate whether Tesla's decision to not set shop in India will adversely affect India's EV push. We also look at how windmills are threatening bird species in Tamil Nadu, among other news.
---
📰

FEATURE STORY
Tesla's Out – A Setback for India's EV push?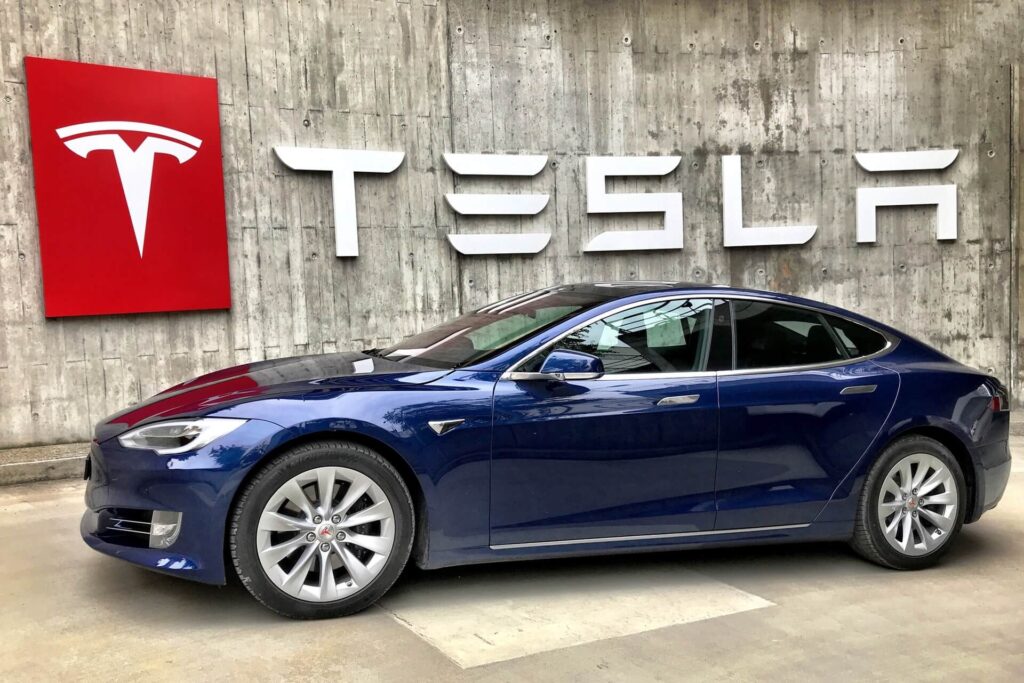 Elon Musk has been in the news recently for his audacious and expensive takeover of Twitter. But closer to home, he's been in the news for quite some time concerning his electric vehicle (EV) company Tesla. Will it enter the Indian market, and how would that look?
After a year of will they won't they, we now have an answer. But Tesla's plan to enter the Indian market isn't happening. The company has abandoned its search for showroom space and reassigned some of its India-based members. The reason is the high import taxes in the country. Is this a blow to India's EV ambitions, or do we have a vibrant market anyway?
Context
India's EV journey began in 2001 with Maini Group's Reva. It became India's most affordable electric car and even sold well in 24 countries. Two decades later, EV adoption hasn't skyrocketed by any means but has grown at a relatively slow pace.
Like many countries, India is pushing for greater EV adoption. Broadly speaking, India's EV market is expected to grow by 90% this decade and touch $150 billion by 2030. The EV market in India is in its infancy and sales aren't as high as traditional vehicles. During 2020-21, EVs accounted for 1.3% of total vehicle sales. From the government's perspective, it launched the Faster Adoption and Manufacturing of (Hybrid) and Electric Vehicles (FAME)-II Scheme.
Coming to Tesla, the thorn in Musk's side is the government's refusal to lower import taxes. Despite repeated requests, the government hasn't relented. Let's take a look at how we got here. In October 2020, Musk announced plans for Tesla's entry into the Indian market, saying they would start selling imported cars the following year. Soon after, Union minister Nitin Gadkari said he asked Tesla on multiple occasions to make their cars in India assuring them government support.
On January 8, 2021, Tesla India Motors and Energy was officially registered in Bengaluru. Things didn't progress much after that. Instead, 2021 saw the company and Musk trying to lobby the government to reduce import duties on electric vehicles. It was first reported in July 2021 that Tesla wrote to the government asking for a reduction in import duties.
In India, import duties on EVs are 60% for those that cost $40,000 or less and 100% for those that cost over $40,000. Musk argued Tesla's cars would be far too expensive and sales would be minimal. Musk said if the sales of imported cars were good, Tesla would set up a factory in India. In August, Tesla received approvals from the Ministry of Road Transport and Highways for four of its models. But both Tesla and the Indian government have refused to budge on the tax issue.
In the latest episode of this saga comes Musk's recent meeting with Indonesian President Joko Widodo in Texas. It came in the wake of Tesla representatives meeting with officials in Indonesia last week on a potential battery-related investment proposal. Indonesia has been trying to secure investment from Tesla and potentially from Musk's SpaceX as well.
VIEW: India's loss is Indonesia's gain
Indonesia makes sense for Tesla. It's the top producer of nickel, a key metal for batteries. The country has its own plans for EV adoption. It has met with several car and battery manufacturers in recent months and outlined incentives across the supply chain. For example, Hyundai Motor Co is setting up a battery plant. Despite Indonesia not being the most obvious option, it has leveraged existing resources and proposed an EV-friendly business policy.
Meanwhile, in India, officials are non-committal on the import duty issue. The government has talked a big game about its EV plans, even mentioning Tesla as an example. Gadkari has said it would be advantageous for Tesla to manufacture locally, but it remains unclear what that would entail. Even Maruti Suzuki, a dominant player in the domestic auto market isn't planning on EVs in India until 2025. More recently, Ford abandoned plans to make EVs in India for exports.
With EVs on the road comes the need for charging stations. Tesla has maintained its lead in the EV market not just through its cars, but because of a robust ecosystem of superchargers, 30,000 and counting. If it were to invest in India, it would need a consistent power supply, something that's not a given in India. While other carmakers are willing to take the baby steps, Tesla wants to hit the ground running. Despite Serum Institute CEO Adar Poonawalla's cheeky appeal, it looks like India will miss out on the Tesla bandwagon.
COUNTERVIEW: Won't have much of an effect
As stated earlier, India's EV market is very much in its infancy. There's plenty of room to grow and one company might not be the silver bullet. Tesla's cars would've anyway appealed to a niche market given their cost. It would be accessible to only a small percentage of the population. The import duty issue was a point of contention, but domestic manufacturers were adamant that any reduction would harm their operations and thereby the market as a whole.
The domestic EV market is looking good. It has some players in it with sizeable investments. Last year, Ola Electric raised $200 million to raise its valuation to more than $5 billion. Another example is TPG Rise Climate and Abu Dhabi's ADQ agreeing to invest a combined $1 billion in Tata Motor's upcoming EV subsidiary. Speaking of Tata, it's India's largest EV manufacturer with a 75% market share led by its Nexon model. It will invest $2 billion in its EV portfolio in the coming five years.
The Indian government's position was clear and in keeping with its Make in India mantra and scheme. It wanted Tesla to build a manufacturing facility that would've given officials some room to pull back import duties for the company, but the company refused. Mass adoption of EVs isn't solely reliant on any subsidies from the government as they're mainly focused on manufacturing. The government's FAME and Production Linked Incentive Scheme (PLI) play an important role.
What's your opinion on this?
(Only subscribers can participate in polls)
a) Tesla moving away is a blow to India's EV market and ambitions.
b) Tesla moving away won't affect India's EV market and ambitions.
---
🕵️ BEYOND ECHO CHAMBERS
For the Right:
Tripura Gets New CM: Is BJP Repeating the Mistakes Made by Cong & CPI(M)?
For the Left:
The Strange New Allies of Kashmiri Pandits: Duplicitous, Opportunistic Wolves in Sheep's Clothing
---
🇮🇳 STATE OF THE STATES
Electric buses (Delhi) – The Delhi government approved the deployment of 1,500 low-floor electric buses for public use. The Delhi Transport Corporation (DTC) has earmarked 10 sites for various agencies to set up charging and battery swapping stations. They were chosen based on a competitive bidding process and will sign an agreement with the DTC. The DTC has also approved in principle the procurement of 75 CNG standard floor buses for inter-state operations.
Why it matters: In August 2020, the government launched its electric vehicle (EV) policy with a variety of financial incentives which included the installation of charging infrastructure. During his budget speech last year, finance minister Manish Sisodia said the government was preparing to bring more than 1,000 e-buses for public transport.
Windmills and migratory birds (Tamil Nadu) – In the grasslands of the South, researchers say the number of migratory birds is declining. In Tamil Nadu in particular, Thoothukudi and Tirunelveli are two places where this decline is evident due to development projects and industries. The windmill projects in the semi-arid regions between Kayathar and Aralvaimozhi have adversely affected the region's biodiversity. Here, over 80 bird species were recently discovered, among others.
Why it matters: One of the bird species, Harriers, is under threat. Urbanisation has resulted in a declining trend in the arrival of Harriers. In 2015-16, their population was 398. In 2021-22, it's only 201. Bird biodiversity has been under threat in the state for a long time. In 2018, according to a report prepared by the Bombay Natural History Society (BNHS), 18 of the 39 Important Bird and Biodiversity Areas (IBAs) are unprotected.
Organic farming failures (Bihar) – The Organic Farming Corridor Scheme from the state government needs at least 25 acres of farmland with a minimum of 25 farmers. Per the scheme, farmers are given ₹11,500 per acre every year for a maximum of two acres. However, there's a problem of a limited market for crops like tomatoes and paddy. Since there isn't a separate market for organic products, farmers are forced to sell at lower prices. The yield is low and organic pesticides are ineffective against pest infestations.
Why it matters: Last June, the government created the Organic Farming Corridor along the Ganga with an estimated budget of ₹1.55 lakh crores. It's part of the Nitish Kumar government's Third Agriculture Roadmap for 2017-2022. It covers 13 districts, including Patna. Along the river, farmers traditionally cultivate paddy, potatoes, and a variety of vegetables.
Medical exporters' woes (Madhya Pradesh) – Pharmaceutical exporters in the state have been hit hard by the ongoing crisis in Sri Lanka. They've been left with an inventory of medicines and materials meant for the island nation. More than 100 pharma products made in the state are registered for sale in the Sri Lankan market. Since the country's currency has been devalued, exports have basically stopped. Some have cut down on volume over uncertainties on payments.
Why it matters: More than 20 pharma manufacturing units in the state have trade agreements with Sri Lanka. R S Goswami, president of the Federation of Madhya Pradesh Chamber of Commerce and Industry said they have not stopped exports but have reduced the volumes as credit terms have changed. Payments now take 120 days when it was previously 90.
Sela tunnel project (Arunachal Pradesh) – The state's Sela tunnel project's completion has been delayed and will now be completed by the year-end. The delay is due to a prolonged winter that slowed down construction. The project, estimated to cost ₹700 crores, was supposed to be ready by June. The project is the longest twin-lane tunnel above 13,000 feet in the world. It will cut down travel time to Tawang by at least one hour and provide all-weather connectivity.
Why it matters: For decades, connectivity during the winter posed a challenge for the army. The movement of personnel and weapons used to take three to four months. In 2018, the government announced the tunnel project with the foundation laid the following year. The tunnel is part of the Balipara-Charduar-Tawang road, a strategic project near the Chinese border.
---
🔢 KEY NUMBER
$10.5 billion – The amount paid by the Adani Group to acquire Holcim's stake in Ambuja Cements and its subsidiary ACC. It will make the Group the country's second-largest cement maker.