November 15, 2022
Good morning. In today's either/view, we discuss the impact of the bankruptcy of the crypto exchange FTX. We also look at the ban on the display of weapons and songs glorifying violence in Punjab, among other news.
---
📰

FEATURE STORY
FTX Debacle: Is The Future Of Crypto In Doubt?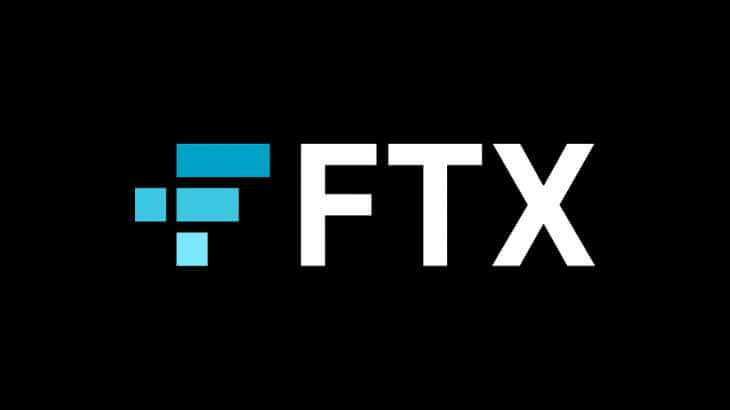 The global crypto market experienced a roller coaster ride following the collapse of FTX, a digital currency exchange pioneered by prominent crypto entrepreneur Sam Bankman-Fried. The company filed for bankruptcy earlier this week after traders withdrew close to a total of $6 billion from the platform.
The decline of the platform has furthered the doubt about the already shaky crypto market. Will it hold on, or are its days numbered?
Context
People who possess cryptocurrencies are becoming alarmed as a result of the shocking collapse of the FTX exchange, one of the biggest and most recognized players in the market for digital assets, and investors are taking cover.
The foundation of all cryptocurrencies is the same as that of bitcoin, their flagship asset: a publicly accessible "blockchain" that tracks ownership without being under the control of a single central authority. FTX is significant and noteworthy since it processes the majority of cryptocurrency deals globally, along with its competitor Binance.
In its most recent fundraising round, the company was valued at $32 billion, and it attracted high-profile backers, including SoftBank, Tiger Global, Singapore's Temasek, as well as stars like Tom Brady, Gisele Bündchen, and Naomi Osaka. Investor Sequoia Capital announced this week that it had reduced the value of its FTX holding to $0. The exchange was unable to satisfy customer withdrawal requests, being short between $8 billion and $10 billion, according to reports. After a bailout from rival Binance fell through, Bankman-Fried resigned on Friday, and FTX filed for bankruptcy in the US. There are allegations of malpractice against Bankman-Fried in this sordid episode.
This is not the first time the crypto market has suffered a plunge. The value of cryptocurrencies declined by around $1 trillion between May and June 2022. After peaking at $60,741 in November 2021, the value of bitcoin fell dramatically, down to $22,368 on August 1, 2022. As of yesterday, it was trading at around $16,500.
VIEW: Crypto's days are numbered
The collapse of FTX has inevitably affected the rest of crypto. Bitcoin has fallen from $20k per coin to $16.5k, its lowest price since 2020, after the FTX crisis started. According to CoinMarketCap, the whole sector has decreased by over 5% in the past 24 hours, and major firms and protocols that have exposure to FTX are being forced to demonstrate their own liquidity.
The value of the popular Solana protocol token, which enables users to trade bitcoin on that blockchain, depends on FTX. If the exchange fails, it is unclear if any of the bitcoin on that protocol will be recoverable, wiping out millions of dollars overnight.
The value of the entire cryptocurrency market peaked at $3 trillion in November 2021, but this year's decline was caused by both crypto-specific events and broader macroeconomic problems. It is now hovering around $800 billion. The Russian invasion of Ukraine and rising interest rates are two far larger problems that have affected the world's financial markets during that time.
Crypto is the still vague catchall term for digital money and other non-government-controlled instruments. Cryptocurrency was intended to act as a safe haven during inflationary periods, just like hard-metal commodities like gold frequently do. Yet as inflation has soared, the value of virtual currencies like bitcoin and Ethereum has fallen. They offered a method of preserving value. They clearly, however, do not.
COUNTERVIEW: Crypto can bounce back
While the crypto market has had a hallmark of turbulence, some experts have highlighted its resilience in the past. Bitcoin continues to be a network that makes it possible to send payments from one party to another without the use of a middleman. With a limited number of 21 million coins, its currency, bitcoin, continues to be a peer-to-peer form of electronic payment.
The protocol for creating decentralized applications is still Ethereum. The Ethereum network continues to run on its ether (ETH) token. It is still possible to conduct transactions, produce yield, and store value in ether. Additionally, for BTC and ETH, the Relative Strength Index (RSI) is 35 and 40, respectively.
RSI values below 30 typically indicate that the price of an item is undervalued. The RSI values for BTC and ETH don't suggest significant change over the following 30 days, according to past data. Since 2015, BTC's RSI has slipped 1,005 times between 30 and 50. The same range has been maintained by ETH's RSI 682 times since 2017.
According to billionaire hedge fund manager Stanley Druckenmiller, cryptocurrency is gaining traction since more people have lost faith in central banks. Bitcoin is viewed as an inflation hedge in the same way that gold is. As "the next global money," cryptocurrency is even thought to be significantly superior to gold, prompting many central banks to steer clear of it.
Reference Links:
What is your opinion on this?
(Only subscribers can participate in polls)
a) Crypto's days are numbered.
b) Crypto can bounce back.
---
🕵️ BEYOND ECHO CHAMBERS
For the Right:
BJP Signalling Support For 2002 Riots To Win Gujarat Polls Is A Dire Sign For India
For the Left:
Union Law Minister Kiren Rijiju Writes: Nehru's 5 Blunders On Kashmir – The Real Story
---
🇮🇳 STATE OF THE STATES
A stand against firearms (Punjab) – With mounting criticism against a deteriorating law and order situation in the state, the AAP government announced a ban on the display of weapons and any songs glorifying violence, including on social media. The Home department also asked the police to review all firearm licenses issued. They also said no new licenses should be issued in the next three months.
Why it matters: The orders come in the wake of the recent killings of Shiv Sena leader Sudhir Suri in Amritsar and Dera follower Pradeep Singh in Kotkapura, among other high-profile cases. The state government has been criticised by the BJP and SAD governments following these murders. The state has approximately 4 lakh firearm license holders.
Awareness of body shaming (Kerala) – The state government said it would conduct awareness programmes among school students against body shaming and make it a part of the school curriculum. State education minister V Sivankutty cited his experience in a photo of him after he received comments. He said including this as part of school education is a priority.
Why it matters: One example the minister cited was of a boy, his friend's brother, who faced discrimination because of his colour. After he complained to the teacher, other students turned against him. He then had to change schools due to the trauma. He said he'll speak to the boy and his family.
Lightning solution (Bihar) – The Bihar State Disaster Management Authority (BSDMA) has decided to install sirens in all districts to protect people from lightning strikes. They'll first be installed in Patna, Gaya, and Aurangabad districts and become operational in January. People will be alerted about 40 minutes in advance. The sound can travel up to 5 km so that people can move to safer areas. Buildings will also be fitted with lightning conductors to absorb charges.
Why it matters: Previously, the BSDMA decided to install sirens through the Indravajra App, but it didn't yield the proper results. Although more than 1.25 lakh people have installed the app, many farmers, often the victims, don't have mobile phones. Bihar ranks 10th with more than 2.5 lakh incidents in 2021-22. In 2021, 280 people died, and this year 344 have died.
WiFi at fair price shops (Maharashtra) – The state government will soon provide subsidised WiFi at public data offices (PDOs) set up at fair price shops in seven districts. It's part of the Prime Minister WiFi Access Network Interface (PM WANI) scheme. Residents in a 100-200 metre radius will be able to use the services. Local shops in other districts can also become data providers by registering with the government.
Why it matters: The goal is to help children from low-income families attend online classes with good internet connectivity. The scheme can help shopkeepers improve their business and earn additional income. The PM WANI scheme was launched to improve digital literacy and bridge the urban-rural divide.
Bringing back Khneng embroidery (Meghalaya) – Mustoh village near the India-Bangladesh border was the home of a unique centipede-like embroidery known as Khneng for more than 200 years. Over generations, the number of people learning this technique has declined. In 2014, one activist discovered that only three women were left who knew the craft. The Shillong-based North East Slow Food & Agrobiodiversity Society (NESFAS) decided to revive it. Slowly, the number of artisans increased to 20 by 2021.
Why it matters: Khneng was revived when some of the patterns featured on Ibo Mallai's brand Kiniho in the Lakme Fashion Week in March. Due to the overwhelming success, the women were overwhelmed with orders pouring in, and the NESFAS decided to train a new batch of 10. Despite their best efforts, they weren't able to complete the second phase due to a lack of funds. The government is keen to help provide them with the resources necessary.
---
🔢 KEY NUMBER
₹114.5 crores – In the run-up to the Gujarat elections, electoral bonds worth ₹114.5 crores were bought per data from the Association for Democratic Reforms (ADR). It accounts for 33% of the bonds purchased in the state since January 2018.