November 14, 2022
Good morning. In today's either/view, we discuss whether the Union Government's guidelines to TV channels to have a 30-minute programme on "nationally important" content is a good idea. We also look at the new biological data bank in Haryana, among other news.
---
📰

FEATURE STORY
Union Government's Guidelines To TV Channels – Harmless Or Slippery Slope?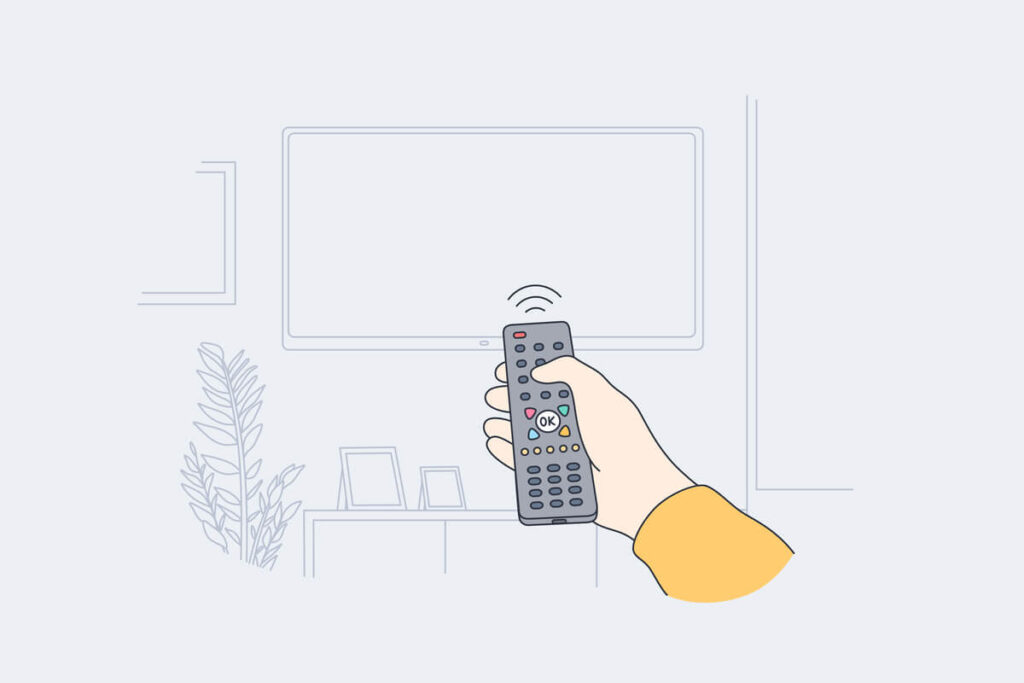 What's the probability that millions of Indians will tune in for 30 minutes to watch something socially relevant to the country and its culture? We're not talking about a Discovery Channel or National Geographic documentary, but something that networks and channels are supposed to do.
The government is counting on millions of Indians tuning in. Per its latest guidelines, it has directed television channels to air at least 30 minutes of "national importance or socially relevant" content. While some have been doing this for decades, there's now a directive applicable to all channels. Is this a harmless, even good decision by the government, or is it problematic and considered meddling?
Context
Let's begin with how TV channels and content is regulated in India. The watchdog is the Information & Broadcasting (I&B) ministry under the central government. Its job is to create an environment for sustained growth in the media and entertainment sector. Their job is to ensure there's a free flow of information to the public and safeguard the freedom of the press and media.
In the beginning, with the advent of television broadcasting and Doordarshan, the struggle was generating revenue. They depended on public funds. There was even an autonomous for-profit National Broadcasting Trust called Akash Bharati proposed in 1977. However, the Bill introduced collapsed after the Lok Sabha was dissolved in 1979. In 1991, new technology facilitated foreign satellite channels being broadcast in India.
Concerning legislation, there's the Cable Television Networks (Regulation) Act of 1995. Before this, states monitored and controlled broadcasting networks. While national channels like Doordarshan were up and running for a while, the government wanted one regulated framework. To give the states some powers, the I&B ministry worked with them to set up district and state-level monitoring committees.
Since 2004, The Telecommunications Regulatory Authority of India (TRAI) has been in charge of the broadcasting sector. In 2011, the government expanded its powers through an amendment to the 1995 Cable TV Network (Regulation) Act. Since this Act, Parliament has looked at establishing a specialised regulator for the broadcasting sector. While it and committees have recommended proposals for a specialised regulator, TRAI remains the one.
Now, the I&B ministry has regulated TV channels to air at least 30 minutes of socially relevant content. This includes but isn't limited to agriculture and rural development, health and family welfare, and national integration. The decision has some pros and cons.
VIEW: It's a harmless move
The decision by the government is part of broader guidelines for uplinking and downlinking of satellite TV channels in India. It's not the thrust of the regulations. The government's view is that the media landscape is becoming increasingly polarised with heated debates and opinions. So why not dedicate just 30 minutes to something common to all Indians?
Airwaves and frequencies, as the new guidelines state, are public property. They need to be used in the best interest of the public. The directive on the 30 minutes of programming applies to only Indian channels, not foreign ones, and excludes sports channels. While some might see this as interference, it seems like a harmless move to dedicate a short time to topics and themes of national importance.
There's also a need for such programming. According to a FICCI-EY report, television subscriptions will increase by another 42 million by 2025. Television still has the largest share of the Indian media and entertainment market at 33-35%. Given the diversity of the Indian viewer and the issues at hand, such a public service broadcast will serve a good purpose in educating the Indian public.
COUNTERVIEW: Unnecessary intrusion
A few questions pop up concerning the government's decision. One question to ask in the wake of this directive is, did anyone ask for this? Did the government consult broadcasters and TV channels before this move? Do they feel it's a good use of air time, or could they lose out on advertising revenue? The government's seemingly unilateral decision-making here is problematic.
What constitutes national interest and public importance? Who makes that decision? As diverse as India's viewers are, there could be varying definitions of national importance. The current government has its own view on that. Any political party will spout rhetoric on working to secure the national interest, but ideologies will differ. The current recommendations have been batted around since 2008, but there needs to be more clarity on compensation norms. Who will foot the bill?
Could this not lead to more significant government interference? The answer lies in the guidelines. It states the government may, from time to time, issue a general advisory to channels to telecast content of national interest. It's concerning that the government sees no problem in telling private broadcasters what to do. If a channel doesn't comply, then what? Will they be banned or fined? That's a slippery slope.
Reference Links:
What is your opinion on this?
(Only subscribers can participate in polls)
a) The Centre's directive on public broadcasting is good and beneficial.
b) The Centre's directive on public broadcasting is wrong and detrimental.
---
🕵️ BEYOND ECHO CHAMBERS
For the Right:
Indiscriminate Extension Of Reservations Is A Lazy Form Of Politics. What We Need Is Redistribution
For the Left:
India Can Double Down On 'Hindi-Rusi Bhai Bhai'. China To EU, Nations Adopting Its Balancing Act
---
🇮🇳 STATE OF THE STATES
New 'bank' to store digitised biological data (Haryana) – To reduce dependence on American and European data banks, the government has, for the first time, established a digital repository where Indian academics would preserve biological data from publicly sponsored research. In Faridabad, at the Regional Centre for Biotechnology, the "Indian Biological Data Bank" has been established.
Why it matters: The digitized information will be kept on the "Brahm" supercomputer, a four-petabyte machine. 10,00,000 gigabytes make up one petabyte (GB). Nucleotide sequences, which represent the digitalized genetic makeup of people, plants, animals, and microorganisms, are currently accepted by the biobank, whose setup cost was approximately ₹85 crore.
Venture fund for Manipur Startup Scheme 2.0 (Manipur) – During a Manipur Startup workshop held at the Sangai Conference Hall of the Hotel Imphal today, Chief Minister N Biren Singh announced the opening of a venture fund for the Manipur Startup Scheme 2.0 in association with North Eastern Development Finance Corporation Ltd (NEDFi).
Why it matters: The Chief Minister said that since the formation of his government in 2017, it had been a top priority to implement the Manipur Startup Scheme in order to provide jobs to as many young people as possible. To date, the programme has provided financial support to almost 6,000 startups.
Odisha to be slum-free by the end of 2023 (Odisha) – Odisha's state government established the Jaga Mission in 2017, and the "Biju Adarsh Colonies" have been placed under the management of slum development associations. Drones will be used in a survey that the Chief Minister of Odisha, Naveen Patnaik, has started to help slum inhabitants in five municipal areas receive land deeds.
Why it matters: The impoverished in Odisha will also receive social and economic justice from the Jaga Mission since they have an equal claim to the advantages of growth and development. In addition, 2.5 lakh slum families in the state will receive land rights by the end of the next year, according to Naveen Patnaik.
Free entry for children in Digital Library (Rajasthan) – Children can visit the digital museum run by the Rajasthan Assembly for free on the occasion of Children's Day on 14 November and learn about 70 years of history. The Museum recounts Rajasthan's whole political history and wonderful journey from its founding to the present.
Why it matters: Dr Joshi, the Rajasthan Assembly Speaker, claims that this system has been put in place so that the younger generation in the nation and state can learn about Rajasthan's illustrious past. Additionally, the kids will learn about Rajasthani politics and how the Vidhansabha has performed historically.
State to challenge EWS quota (Tamil Nadu) – A resolution to launch a review petition against the Supreme Court decision upholding the 10% quota for Economically Weaker Sections (EWS) was passed during an all-party conference called by Tamil Nadu Chief Minister MK Stalin. The EWS reservation is "contrary to social justice policy and against social justice and equality," according to the DMK-led administration.
Why it matters: MK Stalin said the order was a setback to the century-long campaign for social justice, shortly after the top court upheld the quota in a 3:2 split decision. He urged all like-minded organisations to unite to "make the voice of social justice echo throughout the country."
---
🔢 KEY NUMBER
74% – As per the Global Tech Trends Survey 2022 by Equinix, IT decision-makers in India have expressed that the main threat to their business is a shortage of personnel with IT skills.