October 31, 2022
Good morning. In today's either/view, we discuss whether India is in a good spot when it comes to green financing. We also look at the uptick in tourists in Jammu & Kashmir, among other news.
---
📰

FEATURE STORY
Green Finance – How's India Looking?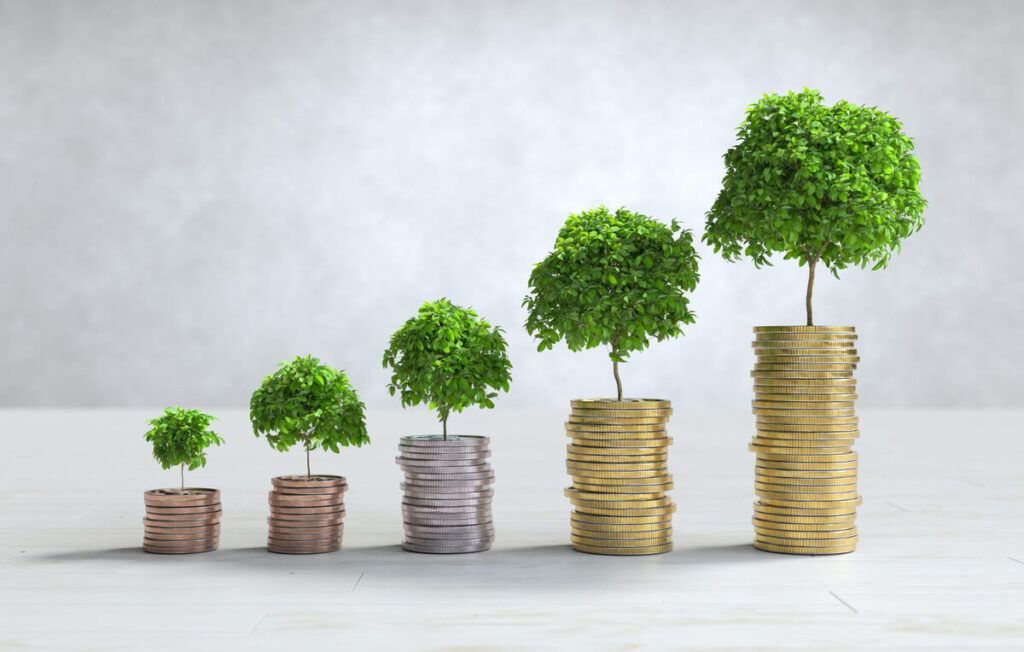 To undertake any big renewable energy project, you need money. Lots of it. The world continues to deal with the effects of climate change, and countries are running against the clock. Governments and the private sector are investing billions of dollars in various initiatives to ensure they reach their stated climate goals, particularly concerning emissions.
Speaking of money and investing in renewable energy, green finance has become a source of investment. Policymakers, regulators, the private sector, and NGOs have touched on the importance of climate finance and the role of green financing. Where does India stand on this? Has it borne fruit so far, or have we fallen short? How does the road look going forward?
Context
As the world continues to tackle global warming and climate change, there are two significant developments to take note of. First, the United Nations warned last week that the world is falling short of the Paris goal, i.e., reducing the global temperature by 1.5 degrees Celcius. The report was stark in its assessment – despite an agreement by countries at the 2021 summit in Glasgow, progress has been inadequate.
The second significant development is on the horizon. In a week, countries will meet in Egypt for the Conference of the Parties (COP 27). Heads of State, policymakers, CEOs, and activists will meet to deliver action on several issues on the climate emergency. Climate finance will likely come up during discussions. India will bring it up concerning updating its nationally determined contribution (NDC), which it did in August. India is worried about a gap in international funding to meet climate goals.
Developed countries agreed to give $100 billion annually to developing countries for climate finance. However, most of these contributions remain unfulfilled. Trillions of dollars are needed to help developing countries cut their emissions. At COP26, developed countries stopped short of a multilaterally agreed definition of climate finance. India will call for more comprehensive financial commitments past 2025.
What's at stake for India? About 80% of its population lives in regions vulnerable to extreme disasters like flooding or heat waves. India is the third biggest emitter of carbon dioxide behind China and the US. India will see the biggest energy demand among all countries in the years ahead. It already has various power supply and distribution issues resulting in increased coal usage and power cuts.
Since a lot of money is necessary for renewable energy transition, India has made many of its carbon emission goals conditional on receiving money from developed countries. To meet its clean energy goals by 2030, India will need about $223 billion. At COP26, Prime Minister Narendra Modi announced the Panchamrit targets, which included adding 500 GW of non-fossil-fuel-based energy capacity. If any of this is to be achieved, green financing will determine it.
VIEW: India is in good shape
India is undergoing a paradigm shift as green finance is becoming a critical enabler to help achieve climate goals. Currently, green finance isn't exactly an advanced sector in India but will become a major force behind India's Climate Mission 2070. It's estimated that India needs $10.103 trillion by 2070 to become carbon-neutral. Thankfully, carbon bonds come to the rescue. The growth of the issuance of green bonds has increased in India.
An Ernst & Young analysis showed the green bond market saw a boom from the middle of the 2021 financial year. According to the Climate Policy Initiative, green finance flows increased by 150% from FY2017-18 to FY2019-20. This is a good sign since it showed increased commitment from domestic and international public sources. The 2021-22 Economic Survey vouched for green finance. It showed an increase in fundraising through green bonds and sustainable bonds by renewable energy companies.
India was relatively early to the party on green finance. In 2007, the RBI issued a notification on it concerning Corporate Social Responsibility (CSR). In 2011, the government formed the Climate Change Finance Unit to function under the Finance Ministry on climate change financing. The RBI is also a member of the "Network for Greening the Financial System". India is in a prime position since foreign investors see the country as appealing concerning climate finance due to its good economic prospects. With the government's proactiveness on green finance, India is in a good position, and there's reason to be optimistic.
COUNTERVIEW: Falling short on multiple fronts
One thing the UN report mentioned earlier makes clear is that 2021 was basically a year wasted. The world was still dealing with a global pandemic as countries spent a lot of time and money vaccinating their citizens. India is no exception. Systematically, there's a big hurdle for India to overcome in green financing. Tracking it isn't easy since there's no organised effort to develop such a system. There are methodological and data limitations.
Broadly speaking, green finance flows in India have fallen short of the current needs. Green finance accounts for only about 3% of India's total FDI inflows. For 2019-20, it was about $44 billion. That's a fourth of what India needs. While the public sector has done well, private sector finance mobilisation needs to increase and overtake the public sector.
Another worrying point is JP Morgan Chase's decision not to include India in its global bond index, a useful resource and indicator for investors. If India were included, it could've benefitted from the resource-constrained green sector with inflows. The concern was India might not be able to handle billions of dollars of capital inflow. India can't rely on domestic sources alone to bridge the existing $170 billion a year gap through 2030.
Reference Links:
What is your opinion on this?
(Only subscribers can participate in polls)
a) India is in a good spot concerning green financing.
b) India is in bad shape concerning green financing.
---
🕵️ BEYOND ECHO CHAMBERS
For the Right:
In Criminalising Political Action, Judges Are Helping the State Bring Politics Into India's Court
For the Left:
50% Of Kharge's Congress Steering Committee Members Haven't Fought Lok Sabha Polls Since 2014
---
🇮🇳 STATE OF THE STATES
Highest number of tourists in 75 years (Jammu and Kashmir) – According to reports, 1.62 crore tourists visited Jammu and Kashmir for the first time in the nation's 75 years of independence. This shows the Union Territory's overall development through a constructive approach, measures to reform, and empowerment of the people in the valley.
Why it matters: The Union Territory has also been able to create employment opportunities in many regions as a result of this development. Rapid advancements have been made in the aforementioned areas in recent years for the growth of the area and its people.
Increased kiwi cultivation in Manipur (Manipur) – The production of organic fruits, including kiwis, has increased in Manipur's hill districts during the past few years since the state government's Cultivation of Horticulture Crops scheme as an alternative to Poppy Cultivation in hill areas programme was introduced. As a part of the initiatives, the state is exporting organic kiwi of the Hayward variety for the first time to Patna, Lucknow, and Indore, with a target quantity totaling 15 mt by November 15.
Why it matters: The programme is anticipated to aid the state and farmers' economies by reducing the state's worrying growth in poppy production. A kiwi farmer is estimated to earn over ₹5 lakhs in a season per 2.5 acres of kiwi cultivation.
₹1,200 crore distributed as drought relief (Jharkhand) – Hemant Soren, the chief minister of Jharkhand, declared a drought throughout the majority of the state on Saturday and approved Rs 1,200 crore for the more than 30 lakh distressed farmer families, providing each with an immediate relief of Rs 3,500. 226 blocks of 22 districts were declared to be affected by the drought.
Why it matters: Soren instructed the officers that the request for drought assistance would be made to the central government along with the suggestion as soon as a comprehensive report based on the evaluation of the drought situation in the state was completed.
State to recruit 15,000 constable in police force (Maharashtra) – After a three-year hiatus, the state of Maharashtra has announced plans to hire up to 14,956 constables for the state police force. The hiring process will start on November 3. Due to the Covid limits, which had been in place since 2020, police recruiting in the state had come to a standstill.
Why it matters: Conducting physical exams posed the biggest challenge. The tests, for which lakhs of applicants would show up, could not be held due to Covid limits, an officer explained. A physical examination worth 50 points and a written test worth 100 points are both components of the hiring process.
Focus on women friendly tourism project (Kerala) – If all goes as planned, women visiting Kerala would have the option of all-women trip packages, where related services like lodging, dining, transportation, community guides, etc. will also be offered by women.
Why it matters: The Responsible Tourism Mission (RT Mission), the umbrella organisation of Kerala's tourism department, has launched this "Women Friendly Tourism" programme in response to the surge in solo and group travel by women. Making travel for women safe and hygienic will be the main goal.
---
🔢 KEY NUMBER
85% – According to a study of 91 patients from Kerala who have suffered a stroke, 85.7% of them were unaware of the symptoms of the same.