July 19, 2023
Good morning. In today's either/view, we discuss whether Ayushman Bharat has moved India closer to universal health coverage. We also look at the surge in wildlife numbers in Uttar Pradesh, among other news.
---
📰

FEATURE STORY
Has Ayushman Bharat moved India closer to universal health coverage?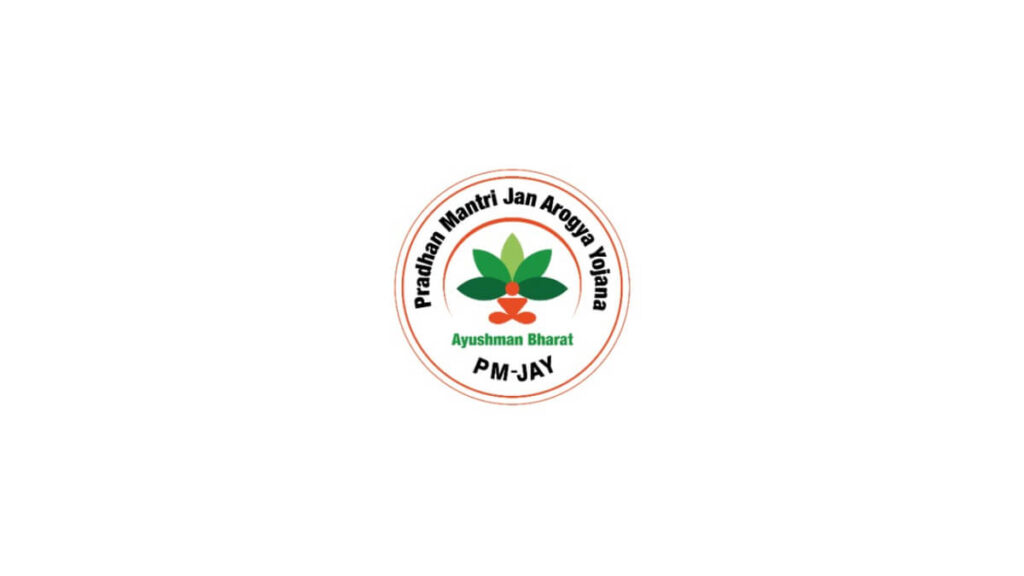 The task of any democratically elected government is to guarantee quality, affordable, and accessible healthcare for all its citizens. But that's easier said than done. Especially for a country of over a billion people with high levels of income inequality.
Ayushman Bharat is the government's flagship scheme to help provide free health insurance to low income earners. The goal was to move from a segmented and sectoral approach to a need-based healthcare service scheme. Since universal coverage is the ultimate goal, is the scheme getting us closer to that goal, or are the steps too small?
Context
Here's something quite surprising – the Indian constitution doesn't explicitly guarantee a fundamental right to health. There are multiple references to public health and the role of the State. For example, Article 39 (E) mentions the State's role in workers' health. There's Article 42 that directs the State to increase nutrition levels and living standards of people by improving public health.
The Supreme Court interpreted the right to health under Article 21, which guarantees the right to life. The apex court reaffirmed that the right to health is fundamental for all citizens. It also said the government has a constitutional obligation to provide healthcare services.
When India gained independence, things were just getting started. According to the 1951 census, India's population was 36.1 crore. The overall life expectancy was about 32 years. There were only about 50,000 doctors and just over 700 primary healthcare centres across India.
The colonial legacy was still strong and entrenched with the contested value of public health. Things became more complicated with an influx of people due to the partition.
As India began to pick up the pieces to build a free nation, public health didn't receive the necessary attention it deserved. It wasn't easy. As the population grew exponentially, the fundamental challenge was to ensure everyone had access to good healthcare. The number of medical college graduates couldn't keep up with the demand. The urban-rural divide came to the fore as the former had better facilities for people and better pay for doctors.
1983 was an important year. Parliament endorsed the National Health Policy. By this time, India already launched the Integrated Child Development Services (ICDS), set up the National AIDS Control Organisation (NACO), and National Leprosy Eradication Programme, among others.
The Indian pharmaceutical industry has propelled India to be known as the world's pharmacy, something we gained recognition for during the pandemic. However, despite several initiatives and schemes over the decades, there's one undeniable truth – India's relatively unimpressive performance in delivering healthcare to over a billion people while also being the biggest generic drug maker.
Providing healthcare to over a billion people was and is expensive. This is another issue that has plagued India's healthcare sector – spending. While expenditure on healthcare increased from ₹1,008 per person in FY2005 to nearly ₹2,000 in FY2020, that's still low. In FY2020, total expenditure on healthcare was just 1.2% of the Gross Domestic Product (GDP).
The problems of the Indian healthcare sector essentially boiled down to three things – affordability, accessibility, and quality. In 2018, the government seemingly had an answer for these issues – the Ayushman Bharat or the National Health Protection Scheme. It's the world's largest publicly funded health insurance scheme.
It took a couple of years to formulate. The goal was to reach ten crore families or 50 crore Indians. Part of the solution was ₹5 lakh as insurance for every family per year. When Prime Minister Modi launched it, he described it as a game changer to serve the poor.
The task before the government and Ayushman Bharat is enormous. Universal coverage is the goal. Are we on our way?
VIEW: We're well on our way
Given the scale of the task at hand, the Ayushman Bharat scheme isn't going to solve everything overnight. That doesn't mean there hasn't been meaningful progress. Two years after its launch, it provided cashless and free treatment to 1.2 crore beneficiaries. Nearly half of them were women and girls. Over 23,000 hospitals have been established under the scheme, operational in 32 states and Union Territories.
The latest Economic Survey tabled earlier this year highlighted some of the scheme's successes. Since its launch, 19.7 crore beneficiaries have gotten their Ayushman cards. There have been more than 4.3 crore hospital admissions through a network of 28,667 healthcare providers. The next phase, Ayushman Bharat 2.0 as it's called, will cover 400 million Indians in the middle-income segment. All in all, the scheme will benefit 900 million Indians. That's nearly 75% of the population.
Another aspect of the scheme's success is the result of the government's persistent digital push. Using technology to strengthen the country's healthcare sector is an ongoing effort. The government took into consideration IT as a pillar for implementation. The National Digital Health Blueprint was thus born. It also gave states autonomy to implement the scheme using the software of their choice.
COUNTERVIEW: Ground reality begs to differ
Let's talk about one of the tenets of the Ayushman Bharat scheme – affordability. The goal was to reduce out-of-pocket (OOP) expenditure on health in India, the world's highest at 70%. This pushes nearly 60 million into poverty. The reality is that there hasn't been much improvement on this front. In fact, in some cases, OOP expenses have increased for those under insurance schemes compared to those who don't. One example was in Chhattisgarh, where the Catastrophic Health Expenditure (CHE) for Ayushman beneficiaries was almost 52% compared to 47% for non-beneficiaries.
Under the scheme, states can choose between the Insurance Model or Trust Model. In the former, the premium is paid to the insurance company. The latter involves the premium pooled into a trust to manage the scheme and settle claims. Since the full insurance model is preferred, where the lowest bidders are usually chosen as insurance providers, it's unlikely to be successful since it serves the interest of the insurance companies.
Concerning healthcare funding, it has never been a good picture. The overall budget for the scheme is split between the Centre and states in a 60-40 ratio. In 2021-22, the Centre allocated ₹6,400 crore for Ayushman Bharat. Revised estimates showed it to be ₹3,200 crore. State government allocations are about 1.25% of the Gross State Domestic Product (GSDP). 0.25% of that comes from the Centre. Whichever way we look at it, the allocation isn't nearly enough. If there's not enough money for state health departments, infrastructure gaps will exist, like they still do in many places.
Reference Links:
What is your opinion on this?
(Only subscribers can participate in polls)
a) Ayushman Bharat has brought India closer to universal healthcare coverage.
b) Ayushman Bharat hasn't brought India closer to universal healthcare coverage.
---
🕵️ BEYOND ECHO CHAMBERS
For the Right:
20.79 Crore Indians Are 'Multidimensionally Poor', Urban-Rural Divide a Concern: Niti Aayog
For the Left:
As India and US move closer to each other, China is caught in Catch 22 trap
---
🇮🇳 STATE OF THE STATES
Tigers double (Uttar Pradesh) – The state government announced a remarkable surge in wildlife population over the past five years. Tigers in the Pilibhit Tiger Reserve have more than doubled, while elephants, storks, and vultures also show a significant increase. The State Forest Report, 2021 confirms a boost in forest cover by 794 sq km, which helped this conservation.
Why it matters: The government plans to showcase Pilibhit Tiger Reserve as a conservation model and promote it for eco-tourism. The reserve earned the International Tx2 award in 2020 for doubling tiger numbers in four years since its 2014 designation. Sudhir Sharma, Principal Chief Conservator of Forests, credits the success to efficient grassland and water body management, fostering herbivore and predator growth.
Capital row continues (Andhra Pradesh) – The Jagan government's special leave petition challenging the Andhra Pradesh high court's March 3, 2022 verdict, which declared Amaravati as the sole state capital, was being heard by a Supreme Court bench led by justices Sanjeev Khanna and Bela M Trivedi. The bench opined that there was no urgency in addressing the case.
Why it matters: As a result, the state is unlikely to have a capital city before the upcoming assembly elections later this year. The chief minister's ambitious plan to establish three capitals – Visakhapatnam for the executive, Kurnool for the judiciary, and Amaravati for the legislature – before his tenure ends in May 2024 is in jeopardy.
Hill parties not in NDA (West Bengal) – At a National Democratic Alliance (NDA) meeting in New Delhi, it was revealed that none of the Darjeeling-based political parties, supporting BJP since 2019, are NDA members. BJP's national president JP Nadda and Prime Minister Narendra Modi chaired the meeting. GNLF secretary general Neeraj Zimba, elected from Darjeeling on a BJP ticket, clarified that while they've been BJP allies since 2019, they are not NDA constituents. Other hill allies echoed similar sentiments.
Why it matters: It led to questions about transparency in the BJP's relationship with its allies in the region. GRNM and ABGL leaders had mixed reactions. GNLF's Dawa Pakhrin emphasised their focus on Gorkhaland. He speculated that the absence of invitations might be due to multiple parties supporting the BJP. ABGL's Pratap Khati suggested that BJP heavyweights may be overlooking Darjeeling.
Eco-tourism cottages (Gujarat) – Praveg Limited, a tourism and hospitality firm, revealed its first eco-tourism cottages project in Dholavira, Kutch. The site will have 30 premium cottages and a restaurant in the initial phase, with space for 30 more cottages, in the future. Spanning 48,461 square metres, the "eco-responsible luxury resorts" are set to be operational later this year.
Why it matters: The project site is one-and-a-half kilometres away from Dholavira, one of the five largest Harappan sites and a UNESCO heritage site. Praveg Chairman Vishnu Patel announced that the Dholavira eco-tourism cottages project will commence business this season. Tourists can also enjoy the White Rann desert at Dholavira throughout the year, except during the rainy season. This project marks the company's 14th property in India, with ten more projects in the pipeline.
Implementing Jal Jeevan Mission (Arunachal Pradesh) – CM Pema Khandu reaffirmed that the state is on track to achieve 100% implementation of the Jal Jeevan Mission (JJM) by the end of this year, a year ahead of the national target. At a review meeting in Itanagar, Khandu praised the efforts of Village Water and Sanitation Committees, Implementation Support Agencies, Block Resource Coordinators, Lab Assistants, and Jal Sathis for their contributions to the success of JJM and Swachh Bharat Abhiyan.
Why it matters: CM Pema Khandu lauded the mission, initiated by the Bharatiya Janata Party in 2019, aiming to provide safe drinking water to all rural households in India via individual tap connections by 2024. He emphasised the mission's community-oriented approach, integrating source sustainability measures like greywater management, water conservation, and rainwater harvesting. Khandu assured government support to reach the remaining villages this year.
---
🔢 KEY NUMBER
$2 billion – Infosys said it has signed a deal to provide AI services for over five years to an existing client, with an estimated $2 billion target spend.