October 28, 2022
Good morning. In today's either/view, we discuss whether the government's regional connectivity scheme UDAN has achieved its objectives. We also look at the Ningol Chakouba festival celebrations in Manipur, among other news.
---
📰

FEATURE STORY
Has UDAN Worked?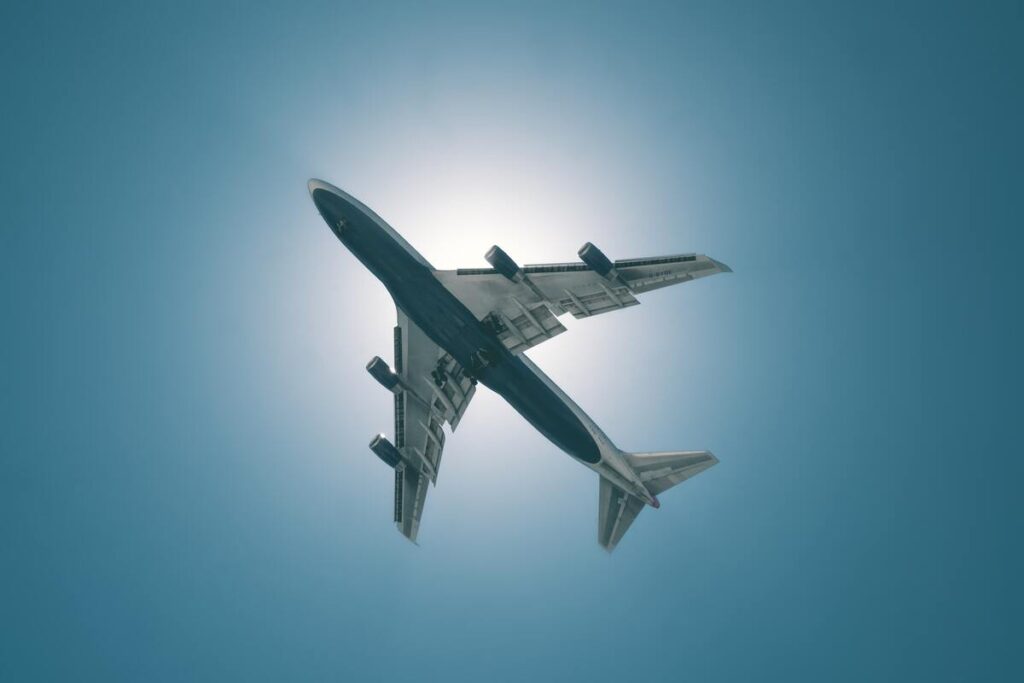 In a bid to make air travel more accessible to everyone, the government launched the UDAN (Ude Desh ka Aam Naagrik) initiative under the Centre's Regional Connectivity Scheme (RCS) in 2016. Now that it has completed 6 years, we thought we could take a look at the impact it has had.
Has UDAN successfully promoted air travel for the common man or does the scheme merely raise eyebrows on paper?
Context
The aim of this scheme is to connect the under-served and unserved airports around the country so as to reduce airfares and thereby make domestic air travel a reality for all citizens. The key components of UDAN include the development of new airports and the enhancement of existing and operational ones. The rationale behind the scheme is that better connectivity drives regional economic growth. It aims to involve tier-2 and tier-3 cities thereby bringing more people into the aviation network. When the scheme was first launched, there were plans of connecting 70 airports through 128 routes.
The RCS-UDAN was pushed forth after reviewing the National Civil Aviation Policy (NCAP)-2016 and plans to remain in force for 10 years. It functions on a self-financing mechanism under the Regional Connectivity Fund (RCF). This fund fulfils the Viability Gap Funding (VGF) requirements by charging a levy on certain domestic flights. In this way, the fund generated by the sector in turn promotes the growth and development of the sector.
The UDAN scheme aims to have flights connecting over 20 states and union territories including Punjab, Uttar Pradesh, Madhya Pradesh, Maharashtra, Andhra Pradesh, Gujarat, Himachal Pradesh, Karnataka, and many others. It attempts to deal with the problem of ghost airports as well as facilitate a reduction in travel expenses. 50% of the seats will be available at ₹2,500 per seat for a flight of one hour.
Five airlines won the bid to operate on the established 128 routes under this scheme. Some of the airlines included prominent players at the time such as SpiceJet, Air Odisha Aviation, Air Deccan, Turbo Megha Airways and an Air India subsidiary called Airline Allied Services. Currently, 40 unserved and 19 underserved airports have been operationalised, connecting 361 routes.
VIEW: UDAN has benefited many
An official statement released by the government in August this year revealed that over one crore passengers have travelled in the last five years, benefitting from the Ministry of Civil Aviation (MoCA)'s flagship programme RCS-UDAN. The scheme has successfully increased regional connectivity in the country, increasing the number of operational airports from 74 in 2014 to 141 in 2022.
MoCA statistics reveal that ₹1,088 crores have been collected from RCS levies in Regional Air Connectivity Fund Trust (RACFT) as of 2021, with states and union territories contributing as much as ₹151 crores towards VGF. Over 10.6 million passengers have benefited from the UDAN flight facilities. Additionally, the Cabinet Committee on Economic Affairs has earlier approved a budget of ₹4,500 crores to fund the revival of airports, airstrips, heliports and water aerodromes owned by state governments, Airports Authority of India, Public Sector Undertakings and Civil Enclaves.
The UDAN scheme has not only provided passengers with better air connectivity but also ease of access in the aviation sector. Airlines have also received concessions for operating regional routes and unserved regions. There have been direct as well as indirect economic benefits of air connectivity.
COUNTERVIEW: UDAN has not reached its goals
While the initiative undoubtedly has good intent, the pace at which it is developing is embarrassingly slow. A report released in 2021 by the credit rating agency ICRA focusing on airport infrastructure highlights that the UDAN scheme is not meeting its time-bound targets. Due to the Covid-19 pandemic, the number of RCS routes declined from 120 in 2019-20 to 77 routes in 2020-21.
The UDAN scheme has had to endure many obstacles in its implementation. Regulatory issues, lack of infrastructure at RCS airports, failure of some airlines, and low demand are some of the challenges in the face of the growth of this scheme. The strict lockdowns during the pandemic led to an additional blow.
The then Civil Aviation Ministry spokesperson Rajeev Jain claimed that additional land was required at some of these airports for development and the state government was to provide it free of charge. The process of acquiring land, however, is extremely time-consuming thereby delaying development. Additionally, some far-flung regions have difficult terrains which require licensing and technical assistance and this poses a major constraint.
Reference Links:
What is your opinion on this?
(Only subscribers can participate in polls)
a) UDAN has successfully achieved its objectives.
b) UDAN has not successfully achieved its objectives.
---
🕵️ BEYOND ECHO CHAMBERS
For the Right:
For Indians rejoicing Rishi Sunak, here's some caution: Ancestry & loyalty aren't the same
For the Left:
Hindu upper-caste Indian media is a lot like White-dominated South Africa
---
🇮🇳 STATE OF THE STATES
50% of paddy harvested so far (Punjab) – 81 lakh tonne or around 50% of total paddy production has been harvested so far during the Kharif season this year. Around the same time last year, only 39% of harvesting was done. Farmers have been paid more than ₹11,531 crores.
Why it matters: Although the procurement of paddy by this time is more than the last year, untimely rains during September and October have still delayed the procurement. The government is expecting around 180 to 185 lakh tonne of paddy production this year, which will be slightly less than the 189 lakh tonne from last year.
Eco-friendly supplier directory (Tamil Nadu) –  The Tamil Nadu Pollution Control Board (TNPCB) received a pat on its back from the Madras High Court for its district-wise directory of manufacturers and suppliers of eco-friendly alternatives to single-use plastic (SUP) products. A division bench of the HC noted that such a directory was a first in the country and TNPCB deserved accolades for creating it.
Why it matters: The observations by the HC were made during a review of TNPCB's status report on the implementation of the ban on single-use plastics. The board also has plans to provide eco-friendly alternative materials on the campus of the Koyambedu wholesale market, including Manjappai vending machines and reverse vending machines of plastic bottles.
Painting on Chhath puja (Bihar) – A 21 feet long and 15 feet wide painting of Chhath puja was displayed on the river Ganga. Artists and students from Amity University created the painting. It will be submitted to the World Book of Records.
Why it matters: Chhath puja is a four-day long festival celebrated in the eastern part of the country, including Bihar, Jharkhand and eastern Uttar Pradesh. People worship the sun god during the festivities. The painting on Chhath puja depicted Draupadi and Goddess Sita, who were deemed to have started this festival.
Aircraft manufacturing facility in Vadodara (Gujarat) – Prime Minister Narendra Modi will lay the foundation stone for an aircraft manufacturing facility in Vadodara on October 30 where Tata and Airbus will make the C-295MW transport aircraft for the Indian Air Force. 40 of the 56 C-295MW aircraft being purchased from Airbus will be manufactured in this facility.
Why it matters: The deal to procure 56 aircraft from Airbus was made in September 2021. As part of the deal, 16 aircraft will be procured in flyaway condition, while the rest will be made in India by Tata Advanced Systems Limited (TASL) and Tata Consulting Services (TCS).
Ningol Chakouba festival celebrated (Manipur) – People in Manipur celebrated Ningol Chakouba festival yesterday, considered to be one of the biggest festivals in the state. The government organised a fish fair and sale of goods during the festival.
Why it matters: The festival is celebrated to strengthen family ties. As part of the celebrations, women and their children dress up in traditional clothes and visit their paternal homes where feasts are organized by their parents and brothers.
---
🔢 KEY NUMBER
5.9% – The average annual growth of medical colleges in India between 2011-12 to 2021-22, which is the highest in the last five decades.