December 22, 2021
either/view ⚖️
To be a Hindu
To: either/view subscribers
---
Good morning. A team of researchers have created "cyborg brains." Australian scientists at Cortical Labs have taught thousands of brain cells to play Pong in five minutes. The cells were grown in a petri dish and were taught to play a simplified version of the game. While the cells can't play it as well as humans, they did learn it faster than AI.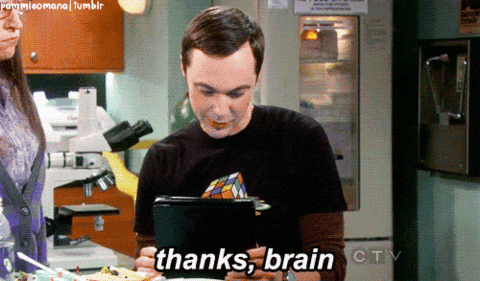 ---
📰

FEATURE STORY
Hinduism v/s Hindutva – Can Rahul Gandhi's Strategy Connect With Voters?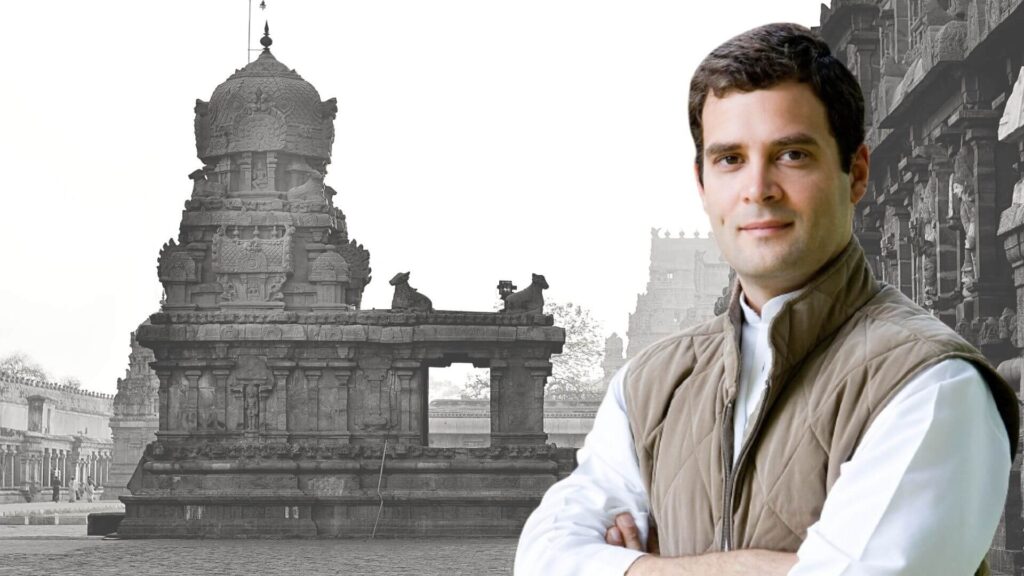 What's in a name! Turns out quite a lot. In discussions and debates about religion and religious views, the naming conventions mean a lot more. The stakes are high. People are passionate and take it seriously, and dare we say, personally. In India, the concept of Hinduism, what it has meant, and what it means, evolved and changed over many years.
It is a touchy subject. One that Rahul Gandhi wasn't afraid to broach. As Hindutva has ascended in the country through various avenues, he offered an alternative, a counterview. Depending on your political leanings, the concept of Hindutva and Hinduism might mean different things. Rhetoric is one thing, but does it, and can it connect with the average Indian citizen – a voter?
Context
To put things plainly, Hinduism is one of the most ancient and prevalent religions in the Indian subcontinent. Hindutva is the ideology formed and adopted by the Hindu right-wing. It does have its roots in religion and can be seen as their interpretation of it.
The term Hindutva was coined by writer Chandranath Basu in 1892. In 1923, the book Essentials of Hindutva by Vinayak Damodar Savarkar elaborated on its political ideology and appeal.
How did this current debate start? RSS chief Mohan Bhagwat at an event in Himachal Pradesh said the DNA of all people from India from 40,000 years ago is the same as people of today. A scientist might take issue with this statement, but let's put that aside. It is no secret what ideology the RSS believes in, propagates, and follows – a Hindu majority is their wish.
Rahul Gandhi offered a rebuttal. While not mentioning Bhagwat's name, Gandhi said Hindus believe the DNA of every person is the same. He said Hindutvavadis believe what Bhagwat said when he referred to Indians specifically. He then invoked Mahatma Gandhi, calling him a Hindu and Godse a Hindutvavadi.
A risky tactic before polls
It is no secret that the Congress party has had a bad run of form. Electorally they are not in power at the centre and in many states. Many members have defected to arch-rivals BJP and other regional parties. Then there is the crisis of leadership and ideology. The latter is more pertinent here.
What does the Congress party stand for? Any opposition party is destined to be asked this question. They need a counter to what their rivals are offering. The BJP banked on Hindutva politics which has paid dividends in several states. Are these the waters the Congress should wade into? The Hinduism versus Hindutva debate can be had for years, as it has been happening. 
Take the timing of this debate. The assembly election in Uttar Pradesh is upcoming. While it might be four months away, time in politics is relative. In 2017, the BJP won a landslide victory driven by consolidating Hindu votes. Having this debate, through soundbites sans nuance could play into the BJP's hands. The BJP could campaign on a communal narrative accusing the Congress of being anti-Hindu and Hinduism. The rhetoric of "real Hinduism is tolerant" has become an easy meme. It is tough to enact and won't necessarily persuade the right people, wrote Pratap Bhanu Mehta.
There is an ideological confusion on their part. What isn't going to help the Congress' cause are comments made by veteran Congress leader Salman Khurshid in his book, 'Sunrise over Ayodhya: Nationhood in Our Times'. Before the Bhagwat-Gandhi discussion, he said Hindutva has pushed aside classical Hinduism known to sages and saints.
A necessary counter and worth the risk
As Gandhi commented on Hindus and Hindutva, he garnered some support. It came from down south in Tamil Nadu. The DMK's mouthpiece, the Murasoli newspaper, appreciated his rejection of Hindutva and its politics of anger and violence. The Dravidian party said that many religions and religious faiths have continued to exist for ages.
Many people have noted the difference between Hinduism and Hindutva, as echoed by the DMK's stance. Despite some sections being unhappy with the BJP, they continue to support the party due to religious sentiments. It would be foolish to think that in a secular democracy, religion doesn't play a crucial role. Previously, the Congress party hasn't shown its intellectual capabilities to take on this sensitive issue. This hesitation had damaging electoral consequences.
Explaining the nuances of this argument to the masses is not going to be easy. Gandhi and the party have no choice but to tackle it head-on. No doubt, the media will decry Gandhi's arguments as divisive and controversial. Implementation will be the key and should go beyond the soundbites. It won't be easy, but as Congress leader Salman Khurshid wrote, the party needs to have the courage of its convictions and trust the average voter.
---
🕵️ BEYOND ECHO CHAMBERS
For the Right:
Mohan Bhagwat's 'Pure Indian DNA' Claim Is Dangerous Fantasy
For the Left:
Rahul's 'Rule of Hindus' Comment: Why Cong Needs Its Own Vocabulary
---
🏴 STATE OF THE STATES
Leadership training (West Bengal) – The state government and IIM-Calcutta have joined hands to undertake leadership training for 1300 heads of schools. Those eligible are heads of government primary, secondary, and higher-secondary level institutes. Professor Uttam Kumar Sarkar said the Paschim Banga Samagra Shiksha Mission (PBSSM) will lead this initiative. West Bengal Education Minister Bratya Basu said the program will tap the leadership potential of those who head these institutes.
Approval for rolling back AFSPA (Nagaland) – In the wake of civilians killed by the armed forces, lawmakers in the state unanimously approved a resolution to roll back The Armed Forces (Special Powers) Act, 1958. They said it was a step forward in strengthening the efforts to bring about a peaceful resolution to the Naga political issue. The House also wanted an apology from the appropriate authorities for the incident and justice for the families.
Farmer leader's political party (Punjab) – Former farm leader Gurnam Singh Chaduni floated his new political party called the Sanyukt Sangharsh Party. The party will contest in next year's Punjab assembly polls. The aim, according to him, is to purify politics and work for the people. Previously, he was a member of the Samyukta Kisan Morcha (SKM), a group that led the farmer protests against the now-repealed farm laws. He said no decision has been made on an alliance but he hopes to contest in all 117 seats.
Probe into promotions of ineligible lecturers (Andhra Pradesh) – The state will probe irregularities in promotions given to ineligible lecturers in the technical education department. Initial information showed the state lost nearly ₹300 crores due to payment of higher scales to ineligible lecturers over the past 5-6 years. The issue came to light after a lecturer complained to the vigilance commissioner. These instances of promotions have resulted in qualified teachers not getting their due.
Transparency and Social Accountability Bill (Rajasthan) – Civil society organisations have demanded the enactment of the Transparency and Social Accountability Bill in the state. They have now begun a 45-day Jawabdehi Yatra that will cover all 33 districts. They have been demanding this Bill be enacted since 2016 under their campaign for information and employment rights. The Congress has included this in its 2018 manifesto for the Rajasthan assembly elections.
---
🔢 KEY NUMBER
₹13,109.17 crores – The amount recovered by banks from asset sales belonging to fugitives like Vijay Mallya, Nirav Modi, and Mehul Choksi, according to Finance Minister Nirmala Sitharaman.