December 23, 2021
either/view ⚖️
Delimit or Disempower?
To: either/view subscribers
---
Good morning. The first text message is being put to good use. Programmer Neil Papworth sent the message to a colleague, Richard Jarvis on December 13, 1992, that read, "Merry Christmas". It was sold by Vodafone as an NFT at an auction to an unnamed buyer for $121,000. Vodafone said the proceeds go to the United Nations refugee agency (UNHCR).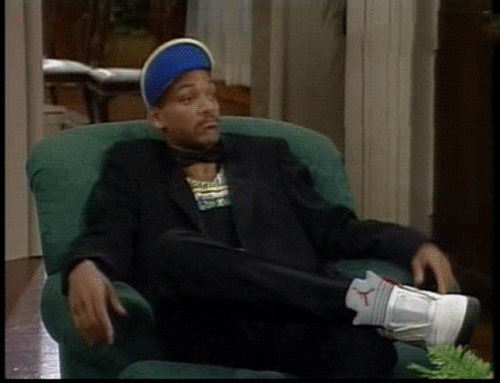 ---
📰

FEATURE STORY
Delimitation in Jammu & Kashmir: Another Ploy or Assuring Equity?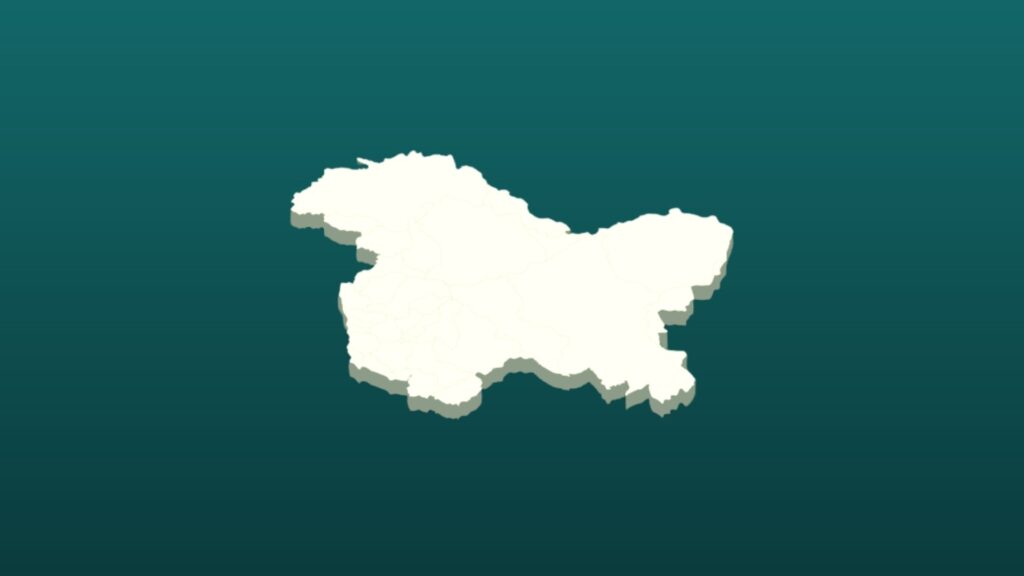 Remember high school elections? Every time the popular kid got thrown into the running, those ad-hoc democratic procedures felt more like futile gestures designed to take up assembly time. We all knew who was winning. The more the allies, the more the votes. It's simple maths and kind of unfair. Well, unfortunately for Kashmiri political leaders, a high school might not be as far as they would've hoped.
As per the draft proposal of the Delimitation Commission, Jammu is set to receive six more seats in the assembly while Kashmir will only get one additional one. Unsurprisingly, this has caused quite the uproar in Kashmir and yet, the Commission calls it "equity". Is this just another ploy to "keep Kashmir in its place", or is this ratio of seat allocation really "for the people"? There's only one way to find out.
Context
First, let's deal with delimitation. According to the Electoral Commission of India, delimitation is the "act or process of fixing limits or boundaries of territorial constituencies in a country or a province (state or Union Territory) having a legislative body."
Basically, each seat in the Lok Sabha represents a number of people living in an area or a constituency. And given that a population constantly evolves, every few years, the boundaries of these areas need to be redrawn. This ensures that each constituency holds a similar number of votes, meaning each seat is equally responsible for the benefit of all.
The last nationwide delimitation process took place in 2002, based on the 2001 census. The effects of which will be felt from 2026 onwards. In Jammu & Kashmir specifically, the last delimitation exercise was carried out in 1995 when it was under President's Rule. In fact, the process of delimitation has been in a "freeze" by the J&K government since 2002.
After the revocation of the Union Territory's special status, delimitation was brought up once again in 2020 and a Delimitation Commission was set up in March. After a number of extensions and mid-pandemic meetings, the Commission, on 20th December, turned over their draft proposal which clearly caused quite the stir.
In need of a change
In Jammu & Kashmir, prior to the abrogation of Article 370 which gave it "special status", delimitation was frozen in the UT since 2002. Stating that this would bring J&K "on par" with the rest of the nation, the Farooq Abdullah government followed the Centre's footsteps on freezing this restructuring. The problem was that, at the time, J&K's state assembly was made up of 87 members that slightly favoured Kashmir. How? Well, Kashmir had the upper hand with 46 seats while Jammu just had 37. The remaining 4 seats went to Ladakh.
As per the Jammu and Kashmir Reorganisation Act, 2019 – this is after the revocation of special status – the "effective strength" of the UT's assembly must be raised to 90. This is where the additional 7 seats come from. According to the Delimitation Commission, "For the first time, in Jammu and Kashmir, nine seats are proposed to be allocated for Scheduled Tribes out of 90 seats on the basis of population. Seven seats are proposed for Scheduled Castes." And it isn't even just about the population anymore.
As it turns out, Jammu & Kashmir's unique and hilly terrain can be way harder to navigate than previously expected. This makes it highly inconvenient for the people of the region to actively participate in the power dynamics of their state. Thus, this Delimitation Commission took all of that into account while coming up with these proposals. They looked into the "intra-district demographic distribution, population density distribution, topography, and the "political aspirations of people in the district vis-a-vis constituencies."
The abrogation of Article 370 changed a lot of things when it comes to the UT. And given its proximity to the borders and how volatile the region is politically, having a steady and stable share of seats should take care of a number of concerns. According to our Prime Minister, delimitation can help fast track that process. Earlier this year, he even tweeted, "Our priority is to strengthen grassroots democracy in J&K. Delimitation has to happen at a quick pace so that polls can happen and J&K gets an elected Government that gives strength to J&K's development trajectory."
No need for a change
According to a number of Kashmiris, this move by the Centre seems awfully suspicious. As former Chief Minister Omar Abdullah mentioned, "If August 5 [revocation of special status] was to unite the state with India, then [the] delimitation process defeats the purpose as we are being singled out." Especially because, as pointed out by the 2011 census, Kashmir's population remains at about 68 lakh while Jammu's is around 53 lakh. Political analyst Zafar Chaudhary stated that "based on population, Kashmir would have got 51 seats instead of 47 and Jammu would have got 39 seats instead of 43."
Regional parties like the Peoples Democratic Party and the National Conference have also pointed out that these new constituencies help "the BJP increase [their] Hindu footprint". Turns out, out of the six additional constituencies in Jammu, two are Hindu dominated and three are largely mixed. Only one area has a "predominantly Muslim population". This, according to several regional players, could eventually hurt the unity of the state while inciting more conflicts on communal grounds. According to the BJP, "this allegation is misplaced and a lie."
When it comes to representation too, the one thing the current administration keeps bringing up in arguments for delimitation, the draft proposal seems to flop. Certain senior Gujjar leaders have said that the Commission has gravely undersold their presence in the region. As per the population, they should have gotten 12 seats but the Commission report only gives them 9. Political analyst Gowhar Geelani even described this report as "an assault on political centrality of Kashmir region".
All of this basically comes down to what leader Choudhury Zulfakr Ali said: "The basic standard is a census of 2011 and the population. Here justice shouldn't be done but it should seem to be done. The draft proposal looks it is unjustified." It doesn't matter how many seats go to Jammu or Kashmir. If it's done in a fair and just manner it becomes untouchable. The problem here is that the one legitimate criteria – population – is being fully ignored in the process.
---
🕵️ BEYOND ECHO CHAMBERS
For the Right:
To understand BJP's brazen attitude to Lakhimpur Kheri 2021, we must seek answers in Gujarat 2002
For the Left:
Minimum Support Price: Why All That Glitters is Not Gold
---
🏴 STATE OF THE STATES
Coal crisis (Rajasthan) – Chief Minister Ashok Gehlot wrote a letter to Congress interim President Sonia Gandhi elaborating on the political losses due to a delay in the approval of coal mines in Chhattisgarh. There is a risk of a coal crisis by the end of the month, and Gehlot had appealed to Chhattisgarh Chief Minister Bhupesh Baghel, a fellow Congressman, for the early approval of coal mines that were allocated to the Rajasthan government. But Baghel has not given the approval so far, which led Gehlot to write to Gandhi asking her to intervene. Officials, however, have said that the mines come under forest areas, and local tribes are protesting against it.
Blockchain-based policing (Uttar Pradesh) – The Muzaffarpur police have collaborated with 5IRE, a high-performance computing network based on blockchain technology. The two will work together to leverage blockchain technology to help in building a Smart and Robust Policing System. The aim is to increase transparency and access. Pilots will take place shortly to examine the initiative's potential in traffic control and the use of AI for investigations.
Recruitment of transgender persons (Karnataka) – The state government has called for transgender persons to apply for posts in the state police department. It is based on an amendment to the Karnataka Civil Services (General Recruitment) Rules, 1977, which allowed 1% reservation for trans persons. Per the Transgender Persons (Protection of Rights) Rules 2020, they must obtain a certificate from the district magistrate.
Clay bottles for tourists (Jharkhand) – At the Dalma wildlife sanctuary, clay bottles have replaced plastic ones. Plastic is banned inside. They have been replaced by clay bottles made by villagers living inside the sanctuary. According to Dalma range officer Dinesh Chandra, other items like hats and plates made by villagers will also be on sale for visitors. Those who bring plastic bottles are asked to deposit money, and it is refunded if they deposit the bottles.
Cultivating mushrooms (Tripura) – The Rubber Board Tripura is encouraging mushroom cultivation among women rubber growers to help them earn additional income. 30-40 women rubber growers from across the state were brought to the Horticulture Research Centre for training in Mushroom spawn culture. The Board has undertaken the responsibility to train rubber farmers on degradation and maintaining the quality of the produce.
---
🔢 KEY NUMBER
₹1 lakh – Fine imposed by the Kerala High court on a petitioner seeking to remove Prime Minister Narendra Modi's picture from COVID-19 vaccine certificates.