December 24, 2021
either/view ⚖️
In good or bad company?
To: either/view subscribers
---
Good morning. It's another day and we've got another groundbreaking dinosaur discovery for you, folks. Somewhere in southern China, a group of scientists have found the "most complete" dinosaur embryo that we have ever come across. And it doesn't just stop there, this preserved Oviraptorosaur fossil, named "Baby Yingliang", actually helps us understand the link between birds and dinos a little better. The most evident correlation is the little dino's posture in the egg. Turns out, birds and dinosaurs have very similar hatching postures. This also means that the egg hatching scene in Jurassic Park was totally accurate – who says TV will rot your brain!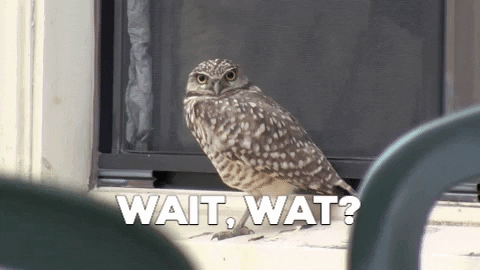 ---
📰

FEATURE STORY
Is Urban Company exploiting its service partners?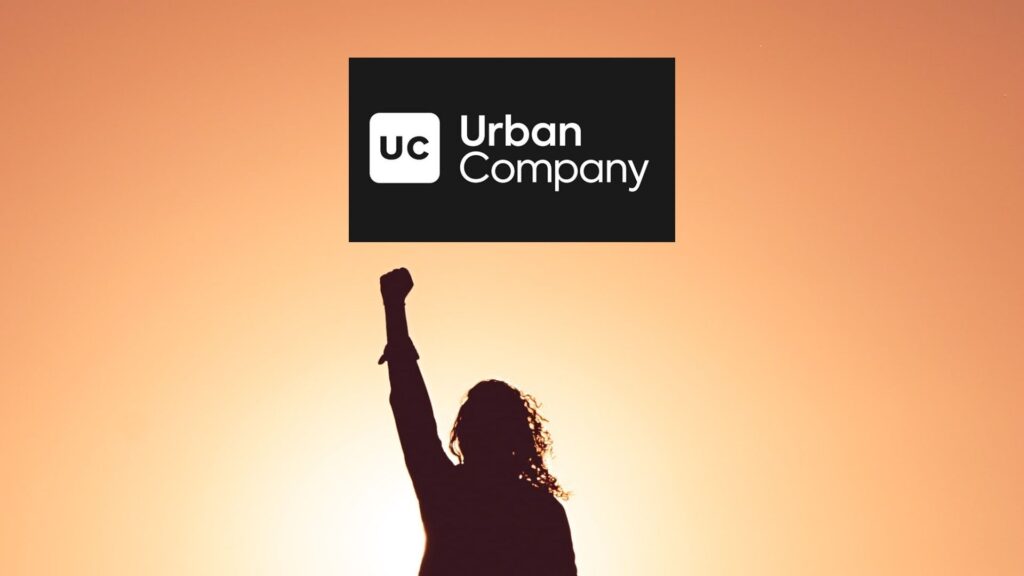 One common refrain you'll hear from economists when they talk about India is "potential." Potential for growth given the problems we face and the population size. Part of that growth potential is in entrepreneurship. The start-up ecosystem in India has skyrocketed over the past decade. One company that has ridden that wave is Urban Company.
That journey will have its ups and downs, as every company does. Urban Company's journey has hit a bit of a stumbling block. Over the past couple of months, they've faced an irked workforce who have complained about unfair work practices. Not to bury the lead, but it comes down to money.
Context
Urban Company didn't start out being called that. You might recognise them by their earlier name, Urban Clap. Launched in November 2014, founders Varun Khaitan, Abhiraj Bhal, and Raghav Chandra saw an opportunity in the Indian home services market. If you had trouble finding an electrician or plumber, they wanted to provide a platform that would make it easy and quick.
In the years ahead, they quickly grew, gaining investors, capital, and customers. They decided to focus on select services like home maintenance and grooming/beauty. In due course, the market expanded, and so did they into verticals like pest control, cleaning, and painting. They have more than 35,000 service partners across 35 cities.
Service partners are another name for employees. We've all interacted with them – drivers from Uber or Ola, delivery persons from Swiggy or Zomato, and those from Urban Company themselves. They are gig workers. This combination of gig workers and their employers form the gig economy. In India, the gig economy is booming. Going back to that word potential, per a BCG report, India's potential is massive – up to 90 million jobs and 1.25% to the GDP in the long run.
With the gig economy comes controversy. The gig economy doesn't have some of the traditional tenets of a formal workforce like a regular 9-5 job. The employee-employer relationship is not the same. As Amit Kapoor, Chair, Institute for Competitiveness, India, wrote, there is ambiguity concerning workers' rights and the platform's responsibilities in treating them as regular employees.
Hence, the finances work differently, and commissions enter the fray. In October, the Urban Company faced the ire of some of its partners for their high commissions. More recently, 50 of its women partners staged a protest at its headquarters in Gurugram over changes to its policy in the beauty and grooming segment.
Shady work policies
With the rapid rise in Urban Company's growth came the need to expand on various fronts – money, services, and workers. Given the murky water that is the gig economy, Urban Company seems to have dropped the ball in keeping some of its workers happy. Its reputation as a company that treats its partners better than the average gig employer has taken a hit.
What could further cause damage is an ugly legal dispute, which is what they have on their hands now. In a move meant to intimidate the workers, Urban Company went to court against the protesting partners. However, as some of the protestors have stated, they are prepared for a lengthy court battle.
In October, the company's partners said commissions were not being deducted in a transparent manner. They demanded a tiered system and a guarantee that the net commission won't be more than 20% for any transaction.
The most recent protest has to do with a few issues. The first is a policy called the "minimum guarantee plan." It means a partner has to take up a minimum number of jobs each month. If they can't, a prime worker will lose their upfront fee of ₹3000, and a classic worker will lose ₹2000. It places an unfair burden on them when they are essentially freelancers. Remember, the company does not call them employees but instead service partners.
The second issue brought up in the most recent protest is Urban Company introducing a new category called Flexi. If you're a service partner who does not opt into the minimum guarantee plan or has low response rates, you will not be assigned work from Monday to Thursday. Another issue is that last-minute cancellation fees are collected by the company.
Given the lack of regulation of the gig economy in India, platforms like Urban Company do not adhere to labour laws. For gig workers, the Code on Industries and the Code on Social Securities do not define the wage and social security frameworks. The All India Gig Workers' Union, in its statement supporting the protestors, said it is important to classify gig workers as employees.
Acknowledging and implementing changes that benefits workers
Given how relatively young the company is, one of the main things they don't want on their hands is a PR disaster. It is often said the first step in solving a problem is acknowledging there is one. That is what Urban Company did. It acknowledged mistakes in some of its policies. It is also important to note that no written complaint was submitted to the Chief Labour Commissioner against Urban Company.
The company said its partners earn an average of ₹280-300 per hour, net of commissions, fees, and other associated costs. During the pandemic, the company said it approved ₹10 crores worth of interest-free loans for its beauty partners in regions that had lockdowns. It also stated that all partners are eligible for life and accident insurance cover, free training, loans, free vaccinations, and PPE kits. It will also pass on the entirety of the cancellation fees to the partners.
Talking about specifics, the company made changes to its payment policy for service partners. Earlier, the commission charges for its beauty service professionals were 30%. It was reduced to 25%. According to the company, average commissions will be in the 20-22% range after changes. Some of its high-demand services will also see a price hike over some time to avoid any sudden drop in demand.
When it comes to selling products to its partners, there was a concern that the direct sale to partners was to earn more. In response, the company had reduced the prices for some of its high-demand products by almost 10%. This is being done at the company's expense. As co-founder Bhal said, for FY 2022, the company is unlikely to make a profit, or it will be only 1-2%.
For issues to be resolved, there needs to be some collaboration and discussion. In the company's suit against the protesting workers, they claimed that the protestors resorted to unlawful means to destabilise the business, including threatening other workers. The company also said such tactics might only hamper any further discussions and affect the legitimate concerns that some partners might have.
---
🕵️ BEYOND ECHO CHAMBERS
For the Right:
How The Brahmin Conception Of Leather As 'Untouchable' Segregated Dalits And Weakened India
For the Left:
Legal Age Of Marriage Matters Little, Empowerment Does
---
🏴 STATE OF THE STATES
Happy non-denominational holidays (Kerala) – Stepping away from all the commotion for a bit, here's a bit of wholesome news. Every year in Kollam, the St. George Orthodox Syrian Church and the Thrikkannamangal Sri Krishnaswami temple join forces to celebrate the holiday season. Carollers from the church visit the temple and those at the temple welcome them with "nilavilakku (traditional lamps), nirapara (heaped paddy) and firecrackers". A parish priest even offers a prayer of blessing. Since December is an auspicious month for both communities, why not combine the festivities?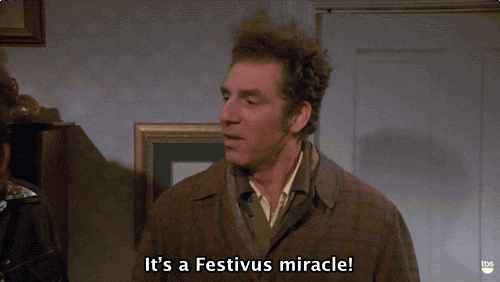 It's all nuts (Mizoram) – Recently, some state officials had intercepted and torched about 150 bags of dried areca nuts as they were apparently smuggled in from Myanmar. Following this, the transporter in charge of the nuts filed an FIR against the officials as they were not of foreign origin. This FIR has caused quite a stir among local traders, netizens, organisations and the opposition parties. Turns out, this nut problem has been a major worry for local traders and farmers. According to the Central Customs department, over ₹35.84 crores of areca nuts have been smuggled in from Myanmar this year. But this is only the tip of the iceberg.
The longest ropeway (Uttarakhand) – It's a great time to be a pilgrim. The state government is planning to build the "longest ropeway in the world" for pilgrims to reach the Kedarnath shrine easily. This would be an 11.5 km long ropeway at an altitude of 11,500 feet above sea level. This would significantly reduce the time taken by a pilgrim to reach it as right now, they have to trek about 16 km which takes a whole day. The ropeway will shorten the travel time to 60 minutes.
Certified "game-changer" (Odisha) – On Wednesday, the Defence Research and Development Organisation (DRDO) successfully tested the Pralay quasi-ballistic missile system. The test took place on Dr A.P.J. Abdul Kalam Island, off the coast of Odisha and apparently, "met all its objectives". According to former DRDO scientist R.K. Gupta, this is worth the hype as "It will completely change the tactical battlefield dynamics and India will have two conventional missiles with long-range."
Elevator to the gallows (Maharashtra) – The state government's Shakti Criminal Laws (Maharashtra Amendment) Bill, 2020, has put forward some bold provisions to keep women and children safe. Not only has the bill set a tight 30-day time limit for probes but it has also recommended capital punishment in cases of rape. It also provides punishments for social media platforms and data service providers if valuable data about the case being dealt with isn't released within 7 days. This bill is expected to be passed in the winter session.
---
🔢 KEY NUMBER
$2.6 trillion – According to SBI's Chairman Dinesh Kumar Khara, for India to reach a $5 trillion economy, debt might have to reach $2.6 trillion. Right now, we are almost a $3 trillion economy and our debt stands at $1.6 trillion. While this is a steep jump, Khara remains hopeful as "there is a huge opportunity for banks to contribute in this journey".