March 18, 2022
Good morning. In today's either/view, we discuss whether India was right in being concerned about the UN's vote on Islamophobia. We also look at Tripura's attempt to revive sick tea gardens, among other news.
---
📰

FEATURE STORY
India's concern on UN's vote on Islamophobia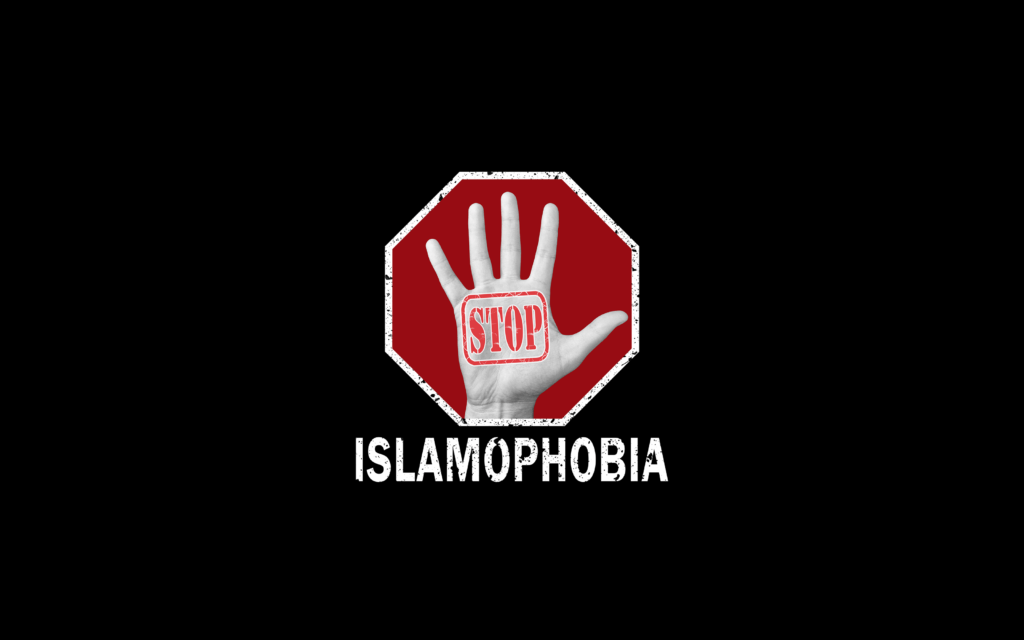 Given the membership of the United Nations (UN), a body with over 150 countries with different cultures and ethnicities, recognising Islamophobia shouldn't be a controversial stance. Of late, any news involving India and the UN has been about the former's controversial abstentions in voting on resolutions condemning Russia's invasion of Ukraine.
Now, India has spoken out against the UN General Assembly's vote to declare March 15 as International Day to Combat Islamophobia. After the vote, India chided the move citing exclusion of other religions. It said there wasn't a need to elevate one religion above others in combating discrimination and violence. Does India have a point?
Context
The resolution was introduced by Pakistan on behalf of the Organisation of Islamic Cooperation (OIC). It marked the day when a gunman entered two mosques in Christchurch, New Zealand, killing 51 and wounding 40 in the terrorist attack.
In his speech, Pakistan's UN envoy Munir Akram said anti-Muslim rhetoric and hatred was a reality that is "proliferating in several parts of the world." He spoke about xenophobia, profiling, and the harmful stereotyping of Muslims. He also specifically mentioned the gender aspect of Islamophobia citing examples of girls and women being targets due to their dress and alleged suppression.
Pakistan Prime Minister Imran Khan expressed his happiness on the resolution and the vote. Highlighting that diversity isn't a threat, but a richness, UN Secretary-General António Guterres called for greater investment in tackling bigotry. He cited the Holy Quran and said, "nations and tribes were created to know one another."
This isn't the first time Islamophobia has come up at the UN. In 2011, a meeting with the United Nations Alliance of Civilizations and the League of Arab States identified Islamophobia as an area of concern.
So, what is the OIC? Founded in 1969, it's an intergovernmental organisation with 57 member states. It positions itself as "the collective voice of the Muslim world." The goal of the OIC is to safeguard the interests of the Muslim world to promote peace and harmony. It has permanent delegations to the UN and EU. Given that its member states constitute more than 1.9 billion people, they have significant influence.
India is not a member of the OIC, despite having the world's second-largest Muslim community. It was invited to the founding conference at Rabat in 1969 but was ejected after Pakistan's lobbying. In 2006, Saudi Arabia invited India to join the OIC. It declined, citing not wanting to be a part of an organisation founded on religion. At the 45th session of the Foreign Ministers' Summit in 2018, co-host Bangladesh suggested India be an observer state. Pakistan rejected the proposal. In 2019, India did make its first appearance at the OIC Foreign Ministers' meeting as a "guest of honour".
In the wake of the UN resolution, some issues have come up; how Muslims are viewed in a post-9/11 world, silence on China's treatment of Uyghur Muslims, and alleged growing intolerance against minorities, including Muslims, in India. While India has spoken out against the resolution, critics have argued about its domestic issues.
VIEW: Important to recognise Islamophobia
Even with millions of Muslims worldwide, any fundamental thinking that they don't experience discrimination and bigotry is naive and wrong. Earlier this month, UN Special Rapporteur on freedom of religion or belief, independent rights expert Ahmed Shaheed submitted a report to the Human Rights Council on Islamophobia. It stated institutional suspicion and fear of Muslims have escalated to epidemic proportions.
The report stated that escalated discrimination and attacks against Muslims in the post-9/11 world have increased. He cited institutional security and counterterrorism practices implemented based on "imaginary constructs around Muslims." The result is Muslims stigmatised worldwide affecting their livelihoods and safety. This is especially true in Muslim minority countries and states. As part of the aforementioned 2011 meeting recognising Islamophobia, Gallup provided analyses to officials. Among their findings was that 52% of Americans and 48% of Canadians said the West didn't respect Muslim societies.  

As far as India is concerned, the rise of intolerance against minorities, especially Muslims has been well documented. We needn't look too far back as the current Hijab debate dominates the news, with Hindu right-wing groups protesting against the traditional Muslim garb. Its concerns about other religions and asking the UN to remain above religious matters dismisses the threats Muslims face. It indicates that it doesn't recognise or isn't interested in domestic issues facing Muslims. As Apoorvanand, a professor at the University of Delhi, wrote, under the BJP's leadership, India became one of the most dangerous countries for Muslims and Christians.
COUNTERVIEW: Neutrality and hypocrisy
India's concern on the UN's vote was that singling out Islamophobia and Islam would overshadow the discrimination and persecution against other religions. As stated earlier, the UN represents a variety of cultures, languages, and ethnicities. It could've spoken out about discrimination against other religions, like that of Hindus and Sikhs as the Indian government suggested, or remained above any religious matters altogether.
Concerning the OIC, there have been inconsistencies in its views and statements. In the aftermath of comments made at the Dharam Sansad in Haridwar last December and more recent events, the OIC called on the UN and Special Procedures of the Human Rights Council to take notice and asked India to ensure the safety of Muslims. The Indian government responded by saying domestic issues will be resolved as per Indian laws and constitutional frameworks.
Concerning other issues regarding Muslims, the OIC's comments, or lack thereof, have been inconsistent. It has been supportive of Pakistan's stance on Kashmir. However, when India scrapped Article 370, the OIC didn't offer much criticism. When it comes to China's treatment of Uighur Muslims, the OIC has come under criticism for its silence and lack of urgency. In a March 2019 resolution, it commended China for providing care to its Muslim citizens. It came under criticism by a coalition of US Muslim groups for abetting China. Given its statements on India, there's clear hypocrisy at play.
What's your opinion on this?
(Only subscribers can participate in polls)
a) India's stance on the UN's recognition of Islamophobia is correct.
b) India's stance on the UN's recognition of Islamophobia is wrong.
---
🕵️ BEYOND ECHO CHAMBERS
For the Right:
Hijab Verdict: 'Reasonable Accommodation' Lost Out To 'Reasonable Restriction'
For the Left:
Big Congress Debate In India: Time For Rahul, Sonia, Priyanka To Exit
---
🏴 STATE OF THE STATES
Reviving sick tea gardens (Tripura) – The state government has agreed to hand some abandoned tea gardens over to cooperative associations in hopes of reviving them. As of now, 6 tea estates have been identified for the change. According to Tripura Tea Development Corporation Ltd chairman Santosh Saha, the state government has been trying to develop the tea industry of Tripura and has even declared a plan regarding it.
Why it matters: According to Saha, tea gardens that have gone into losses, resulting in their owners abandoning them, and those that existing cooperatives find difficult to manage will be taken by the government. This attempt at revival is expected to help over 18,000 tea garden workers. In general, Tripura is the 5th largest tea producing state in India and produces around 9 million kg of tea per year.
SP workers booked (Uttar Pradesh) – As of Wednesday, around 1,000 Samajwadi Party (SP) workers have been booked for "stopping and searching" vehicles of officials on 9 March. This was allegedly done to hinder them from counting the votes placed for the assembly elections. All of them are booked for posing threats and obstructing government work. This includes coming in the way of the District Magistrate.
Why it matters: According to the Indian Penal Code, obstructing public servants from carrying out their duties does have its consequences. Section 186 of the Indian Penal Code says that any person voluntarily obstructing a government official from doing their job will result in either imprisonment or a fine. In some cases, even both. Section 353 talks about the use of force in doing the same. The SP workers are booked under both.
Visva-Bharati protest still on (West Bengal) – After Visva-Bharati Registrar Ashish Agarwal and his colleagues were gheraoed by protesting students on Monday, the Registrar has resigned. According to critics, Agarwal has chosen to quit because of Vice-Chancellor Bidyut Chakrabarty's dismissal of the High Court order that doesn't allow offline exams without opening hostels. There has been no official response to this as of yet.
Why it matters: The students of Visva-Bharati have been protesting for the past two weeks. The newest demand was for the university to conduct online exams and reopen its hostels. As of now, the students are boycotting the university exams that started on 11 March. The gherao in question was triggered by a notice that was issued by university officials stating that an absence in the exams will be recorded as a "failure".
MGNREGA struggling (Gujarat) – The state is currently struggling to meet the demands of the scheme. Out of a total of 32 lakh MGNREGA workers, only 35,000 of them actually got the 100 days of work that is guaranteed under the scheme. And, as it turns out, even after receiving those man-days, some workers from different tribal communities have alleged to not receive their wages.
Why it matters: As of 14 March, the state has issued 46.27 lakh job cards. Out of them, 18.61 lakh are currently active. This means that the actual number of active workers in the state is 31.52 lakh. 5.81% of the workers belong to Scheduled Castes and 39.04%, to Scheduled Tribes. Some allege that, even though the Centre promises ₹229 as daily wages, only ₹205 was paid. And, out of the 100 days, people were given 49 days of work in 2021-22.
Threatening reservoirs (Telangana) – The state government has proposed the removal of a government order (GO) that protects two reservoirs in Hyderabad. Not only has this angered environmentalists and citizens, but has also provoked Rajendra Singh, the "Waterman of India". He now threatens to move the Supreme Court over this if not done away with immediately.
Why it matters: The GO in question (GO 111) restricts construction in the catchments of Osman and Himayat Sagar. This means that, within a 10 km radius of the reservoirs, no construction activity can take place. The catchment areas are specifically given credit for the development of Hyderabad and Secunderabad and are the main source of drinking water for the people of the cities.
---
🔢 KEY NUMBER
347 – Since April 2020, the government has received a total of 347 foreign direct investment (FDI) proposals worth around ₹75,951 crore. Out of them, 66 have been approved, worth ₹13,624.88 crores.