April 28, 2023
Good morning. In today's either/view, we discuss whether Applied Behaviour Analysis for people with autism is the right approach. We also look at the preservation of manuscripts in Andhra Pradesh, among other news.
---
📰

FEATURE STORY
Is Applied Behaviour Analysis for people with autism cruel?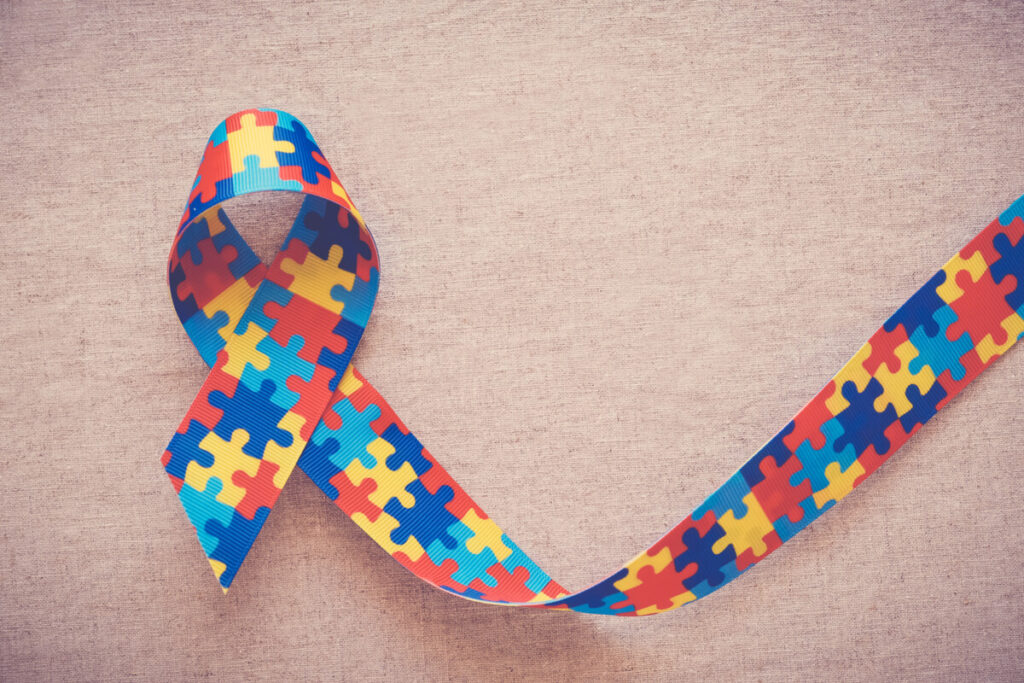 There's a favourite quote among people with autism. "If you've met one person with autism, you've met one person with autism." Very playfully, it hits the nail on its head. Autism is a term used to describe millions of people in one breath. People diagnosed with Autism Spectrum Disorder (ASD) have unique abilities and difficulties. This implies a corresponding need for a variety of therapeutic and educative interventions.
One such educative technique is Applied Behaviour Analysis (ABA). Particularly famous in North America, ABA is often endorsed as the gold standard for children with ASD. But opinions are deeply polarised on this. Autism activists, especially those with ASD, condemn its use. What is ABA, and why is it so controversial?
Context
ABA therapies involve up to 40 hours a week of sessions with certified therapists. It's done to inculcate social skills like learning to write a name or use the bathroom. The approach works on a reward – and sometimes punishment – system.
The path from the initial description of autism to its diagnostic criteria has been anything but linear. Before the 1980s, research on autism was plagued by a severe lack of funds. Instead of paying heed to the biological determinants of autism, it seemed researchers were bent on attributing autism to coldhearted mothers.
It was later called the "refrigerator mother" hypothesis. Scientists made this and several other misdirections that had harmful repercussions on the lives of many. They also viewed people with autism as less than human, or as aberrations, instead of understanding their sociocultural and embodied experience.
At a time when children with severe autistic traits and intellectual disabilities were sent to abusive mental institutions, Ole Ivar Lovaas' introduction of ABA was seen as a miracle by perplexed parents, even though it was abusive and punitive.
Lovaas was studying under Sidney Bijou, who was contemplating applying BF Skinner's behavioural methodologies and reinforcement techniques to humans. Skinner is known for introducing reinforcement techniques. Positive reinforcement encourages certain behaviours by adding to them, while negative reinforcement encourages behaviour by taking something away.
In 1970, Lovaas founded the Young Autism Project at the University of California, Los Angeles, and put the theory to practice.
The goal? To make children with autism act according to socially acceptable standards. For this, children practised 35 – 40 hours a week with a trained therapist.
Therapists following Lovaas' program severely admonished stimming – repetitive behaviours or noises that people with autism use to dispel energy and anxiety. They slapped, yelled at, or even administered electrical shocks as punishment to dissuade it.
There were other problems with the regimen too. It treated people at all developmental stages similarly.
People now say they only practised it because it was the only option. But that hasn't been the case for some time now. Over the years, ABA has shed its punitive aspects. Considerable research has also gone into making the technique more robust and effective. There are different variants of ABA now, for instance, the Early Start Denver Model (ESDM), a play-based therapy for children between the ages of 1 – 4 that occurs in natural environments like playing mats.
Lovaas is sometimes seen as a saviour, for he was the first researcher to demonstrate that autism can be 'cured'. Yet, his methods, along with its new versions, are criticised by psychologists and people with autism both.
VIEW: It's a cruel premise
The biggest criticism of ABA is that it's based on a cruel premise – to make children behave "less autistic." It's too focused on eliminating behaviours that aren't common in neurotypical standards. It invalidates the child's feelings, completely ignores sensory sensitivities, and teaches children to neglect their sensory pain. No matter how humane their behaviour is, ABA tutors work on invalidating neurodiversity rather than accepting it. It's a major ethical problem with disturbing physical and mental ramifications.
ABA techniques often reward children for bearing emotional distress and masking, which is traumatic in the long run. Several people who have undergone ABA as children reveal a host of regular, problematic behaviour by their therapists. It includes but isn't limited to spraying water or feeding vinegar and wasabi. Studies have found that people having undergone ABA therapy are more likely to experience post-traumatic stress symptoms than people who didn't.
Lastly, it would be useful to look at the demographic of people advocating against ABA. A lot of them are people who have undergone ABA themselves or those who have been ABA practitioners. They understand its long-term consequences. Many ABA practitioners sell it as a bandaid more than therapy. Without interacting with advocates, their proposed regimens are at risk of being too forceful, as opposed to client-led.
COUNTERVIEW: It's got potential
A 2011 study by the United States Agency for Healthcare Research and Quality shows that ABA is among the few therapies for ASD that are effective in improving cognitive performance, language skills, and adaptive behaviour among children with autism. It's also the orthodox method of ASD therapy, and a lot of clinical research in the last 30 years, though not the most unbiased, seems to favour ABA.
Though the approach has violent origins, some contemporary research has focused on humanising and improving Lovaas' original regimen. ESDM is a case in point. Earlier programmes prioritised making children with autism fit a neurotypical standard, but its newer versions are more individualised and accepting. They try to build the children's strengths in ways that allow them to play a functional role in society.
Lastly, some practitioners argue that given the paucity of effective interventions, the newer versions of ABA might be the only available approach for some parents. Annette Estes, a professor of Speech and Hearing Sciences, argues that the most terrible stories of distress from people with autism have been by those who underwent no therapy at all, as opposed to those who underwent ABA.
Reference Links:
What is your opinion on this?
(Only subscribers can participate in polls)
a) Applied Behaviour Analysis is a cruel approach to autism.
b) Applied Behaviour Analysis is an acceptable approach to autism.
---
🕵️ BEYOND ECHO CHAMBERS
For the Right:
A quota scrapped without thought
For the Left:
It's hard to be optimistic about Congress. Easier to praise leaders like Tejashwi Yadav
---
🇮🇳 STATE OF THE STATES
Floating solar power plants (Himachal Pradesh) – The government of Himachal Pradesh and Oil India Limited (OIL) signed an MoU on Wednesday to build a framework for collaboration in harnessing and developing new and renewable energy sources in the state. In addition to ground-mounted solar power projects, the business would investigate the feasibility of developing floating solar power plants in various water reservoirs around the state.
Why it matters: The government of Himachal has been pushing itself towards several green energy projects under Chief Minister Sukhvinder Singh Sukhu. Himachal Pradesh has an abundance of green energy and the ability to produce green hydrogen. The CM requested that the company's officials send a team of specialists to assess the locations for the implementation of these projects next week.
Manuscript preservation by Vedic University (Andhra Pradesh) – The Sri Venkateswara Vedic University (SVVU) in Tirupati plans to build bunkers on its campus to house historic manuscripts that would be gathered from donors and carefully stored within lockers. The institution plans to build a structure on half an acre and subterranean bunkers underneath it. Authorities will guarantee that the texts are preserved in such a way that they are not harmed for at least 500 years.
Why it matters: Manuscripts would be digitized and stored in bunkers once donors give them over to the institution. Donors are free to take their manuscripts back after the university digitizes them. The university is also planning to offer a six-month certificate degree in manuscriptology. Students will be taught about steps of manuscript restoration such as free brushing, using spirit and oil (lemon oil), and creating descriptive catalogs for manuscript digitization as part of the curriculum.
HC demands investigation in Ram Navami violence (West Bengal) – The High Court of Calcutta on Thursday mandated a National Investigation Agency (NIA) investigation into the Ram Navami violence in Howrah, Hooghly, and Dalkhola this year. A division court of the acting chief justice directed West Bengal Police to turn over all relevant investigative records to the NIA within two weeks.
Why it matters: During a Ram Navami parade held in West Bengal's Howrah city last year, two factions clashed. During the violence, vehicles were set on fire, stores were plundered, and stones were thrown. The ruling was issued in response to a PIL filed by BJP MLA Subhendu Adhikari requesting an NIA investigation into the Ram Navami violence in West Bengal. Thousands of people had marched through Howrah, Kharagpur, Barrackpore, Bhadreswar, Siliguri, and Asansol, chanting 'Jai Shri Ram'. These processions featured drum beats, saffron banners, and giant cutouts of Lord Ram. Some of the people taking part in the processions also carried swords and trishulas.
Farmers march for fair compensation (Maharashtra) – More than 15,000 Maharashtra farmers have embarked on a foot march in Ahmednagar district to advocate for their varied demands, which include fair reimbursement for land acquisition and fair prices for milk, cotton, and other commodities. Several women took part in the march as well, which began on Wednesday from Akole in Ahmednagar and was organised by the All India Kisan Sabha (AIKS). The march will end today in Loni, roughly 230 kilometers from Akole.
Why it matters: The AIKS demands include the registration of land in the names of farmers and agricultural labourers, adequate remuneration for necessary land acquisition, and a profitable price for milk, cotton, soyabean, tur, gram, and other commodities. Farmers have additionally asked for proper reimbursement for crop loss due to natural disasters, increased pension for peasants, agricultural workers, and accommodation for construction workers, increased compensation and status as state employees for Anganwadi, ASHA (accredited social health activist), mid-day meal, and other unorganized workers.
BJP camp in Manipur in troubled waters (Manipur) – The political situation in Manipur remains tense, with another Bharatiya Janata Party MLA stepping down earlier this week. Khwairakpam Raghumani, who won the election from the Uripok seat last year, resigned as head of the Manipur Renewable Energy Development Agency on April 24. Raghumani became the fourth BJP MLA in less than two weeks to walk away from the N Biren Singh-led Manipur administration.
Why it matters: While party officials stress there is no imminent threat to the administration, outsiders say the succession of resignations shows discord inside the cabinet. To make matters worse, the resignations come at a difficult moment for the BJP-led government, which is dealing with widespread tribal unrest over a variety of problems. Several BJP MLAs have allegedly camped out in Delhi, expecting an appointment with the party's central leadership. Their purpose was to inform the leadership of their problems against Singh, whom they claim was imposed on them without consulting them. This is a very significant matter, especially when the Lok Sabha elections are just a year away.
---
🔢 KEY NUMBER
1,000 – SAP Labs India intends to hire 1,000 people and invest in AI technology.