September 15, 2023
Good morning. In today's either/view, we discuss whether big pharma is stalling NMC's patient-friendly reforms. We also look at the new T20 cricket tournament in Chhattisgarh, among other news.
---
📰 FEATURE STORY
Is big pharma stalling NMC's patient-friendly reforms?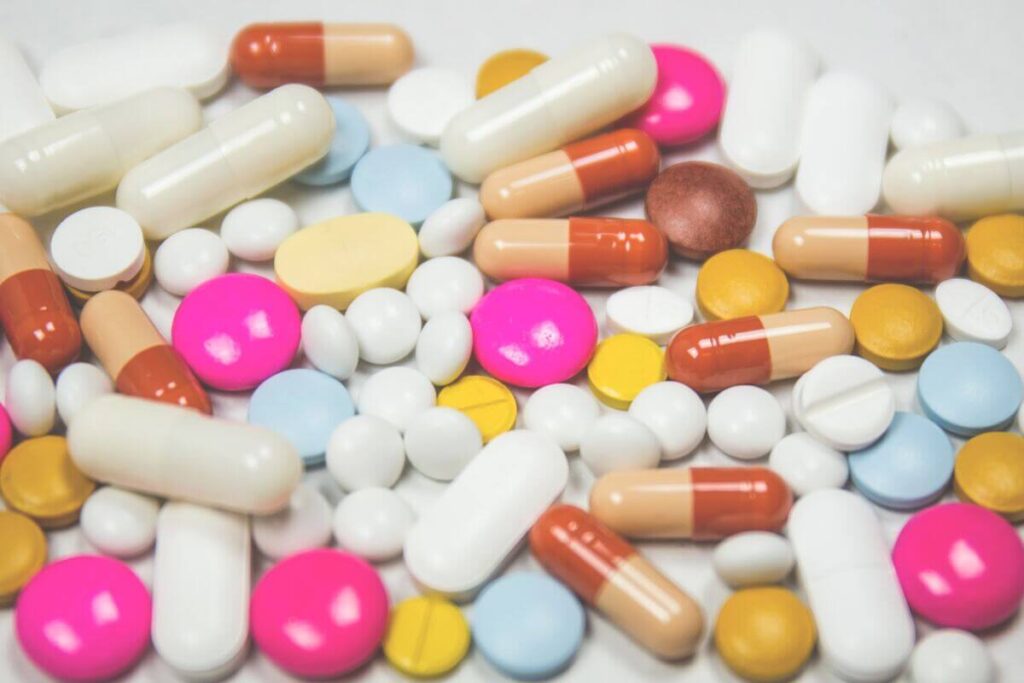 A visit to the doctor can turn out to be an expensive proposition for many. From a consumer/patient standpoint, you want the best opinion within means. This also means buying the prescribed medicines. Concerning medicines, you want the best ones for your ailment. So, what does that entail?
According to the National Medical Commission (NMC), it's generic drugs. Last month, the NMC mandated all medical practitioners to prescribe generic drugs instead of branded equivalents. The NMC sees this as a proactive, patient-centric decision. The medical fraternity strongly disagrees. Is the latter a hindrance to patient-friendly reforms?
Context
It's estimated that the increasing expenses on healthcare in India leave about 75 million families impoverished every year. Keeping healthcare costs in check and accessible to all is a worldwide challenge, not just limited to India. We obviously have a unique set of issues, considering a population of over a billion.
From the government's standpoint, their main priority is to ensure quality, affordable healthcare for all. That means keeping the price of medicines in check, increasing the number of urban and rural healthcare centres, and improving the quality of services.
Another aspect is ensuring there's an adequate supply of medicines required. That means generic and branded ones. Generic medicines are equally as safe and effective. The only difference is that they're unbranded and cheaper. Of the total out-of-pocket healthcare expenses, 50% is said to be for buying medicines alone. Some estimates state that India supplies about 20% of the world's generic medicines. We're often called the world's pharmacy.
The Indian pharmaceutical industry is big. It's expected to hit $57 billion by FY2025. From FY2018 to FY 2023, the sector grew at a compound annual growth rate (CAGR) of 6-8%. This was driven by a 6% increase in exports and an 8% increase in demand from the domestic market.
Last month, the NMC issued a 60-page guideline containing provisions, ranging from what medical degrees a doctor can mention on their prescription pads to the ads they can release. The statements on generic medicines have caused controversy.
Here's the gist of it – doctors are to prescribe only generic medicines, pharmacies should stock them, and medical practitioners should educate people on generic drugs to enable them to buy them from Jan Aushadhi Kendras and other generic drug outlets.
These new provisions could be a potential transformational moment for India's pharmaceutical landscape. The NMC wants to capitalise on India's growing pharmaceutical sector. The pandemic showed India's prowess in medicine manufacturing. We not only developed and manufactured Covid-19 vaccines, we also sent them to other countries.
However, the Indian pharmaceutical sector isn't squeaky clean by any means. In fact, the past year has seen a few instances of drugs made in India being recalled for being defective and potentially harmful.
VIEW: NMC looking out for patients
The goal is obvious – to expand affordable and accessible healthcare for all. The NMC has spotlighted an issue. Based on availability or preference, a pharmacy might recommend a branded drug because it's the most favourable to their profit margins. This could mean the drug was bought at a minimal cost and sold at a marked-up price. Even the Indian Medical Association (IMA) has been deliberating on this and the role of doctors and pharmacists in prescribing medicines. The IMA and NMC want to ensure profits aren't put before a patient's well-being.
The retail end of the issue isn't immune from profit-driven decisions. The drugs bought for a low cost might be from bulk manufacturers who might not have adhered to the WHO's Good Manufacturing Practice (GMP) benchmark. Hence, NMC's decision will only be beneficial to the public. It would establish trust between pharmacies and people that the best quality medications are being sold and prescribed.
The NMC's directives are in line with the Indian Medical Council's regulations over a decade ago. Also, the NMC guidelines appear to be more advisory than instructive. While there are understandable concerns for manufacturers, there's a silver lining. Large pharmaceutical companies that rely on branded drugs could form strategic partnerships with Indian manufacturers. That could help foster domestic research and development of generic medicines. India isn't called the world's pharmacy for nothing.
COUNTERVIEW: Need to account for doctors' concerns
It's not necessarily big pharma that's criticised the NMC's guidelines. Doctors and medical practitioners have also raised concerns. One aspect is concerns about generic drugs – their efficacy, bioavailability, and overall effectiveness in treating diseases. BN Rao, President of the Indian Medical Association's Telangana State chapter, questioned why the government doesn't reduce the price of branded drugs by lowering taxes and providing proper infrastructure.
Concerning prices, who's in charge of the pricing mechanism of unbranded generics? One approach could be to bring in all generics under the Drug Price Control Order (DPCO). If combined with proper oversight, this could be transformational. Then there's the issue of jobs. Here's how that works. India has lakhs of medical professionals and representatives. If branded drugs are discouraged, what happens to many people whose job is to promote branded medications?
As far as hospitals and healthcare centres are concerned, they'll be obligated to stock up on unbranded generics. Unbranded generics, without any need for promotion, would negate the need for people to court physicians. Also, people should be aware that unbranded generics haven't gone through the usual standardised testing and approval procedures. It seems the NMC has taken notice of the various concerns about their decision and decided to withhold the order. Ultimately, the power to prescribe the best medication should rest with the doctor, not a pharmacist.
Reference Links:
What is your opinion on this?
(Only subscribers can participate in polls)
a) Big pharma is stalling NMC's patient-friendly reforms.
b) Big pharma isn't stalling NMC's patient-friendly reforms.
---
🕵️ BEYOND ECHO CHAMBERS
For the Right:
Gupta Period wasn't exactly the glorious Hindu age that we are told. It's complicated
For the Left:
Stalin must tell Udhayanidhi to pipe down. Though the outrage is hypocritical
---
🇮🇳 STATE OF THE STATES
Chohal's eco retreat (Punjab) – Punjab's Forest Department has unveiled the Chohal Eco-Tourism Project, termed "Nature Retreat Chohal," in the Hoshiarpur district. This initiative offers visitors a chance to immerse themselves in the region's natural beauty, including the Chohal reservoir, and to experience local culture and cuisine. The project provides accommodations in huts, jungle safaris, boating opportunities in nearby dams, and numerous trekking and off-roading tracks.
Why it matters: Dr Sanjeev Tiwari, Forest Conservator of the North Circle, highlighted that over three dozen tracks have been developed for trekking enthusiasts. The project also emphasizes community involvement, with locals managing operations and sharing 50% of the profits with the government.
Shack policy revamp (Goa) – The Goa State Shack Policy 2023-26, recently approved by the state cabinet, introduces measures to prevent the subletting of beach shacks. Tourism Minister Rohan Khaunte revealed that under the new policy, only one member from a family will be allotted a shack. The policy, effective until 2026, aims to boost youth engagement and tourism growth. Successful allottees can now mutually decide on shack locations and even swap spots within a week of the draw.
Why it matters: The policy also promotes Goan cuisine and emphasizes opportunities for the youth, aiming to stimulate entrepreneurial ventures for locals. By addressing the subletting issue, the state ensures that opportunities are equitably distributed among locals.
T20 showdown (Chhattisgarh) – The Chhattisgarh State Cricket Sangh (CSCS) is gearing up to host a T20 cricket tournament at the Shaheed Veer Narayan Singh International Cricket Stadium in Naya Raipur from September 17 to September 29. The Women's T20 starts on September 17, followed by the Men's tournament on September 29. The Women's T20 final is scheduled for September 25, and the Men's final will be on October 8.
Why it matters: The event is seen as a preparatory ground for Chhattisgarh's cricketers ahead of the Syed Mushtaq Ali T20 Tournament and other domestic competitions. Teams from Madhya Pradesh, Odisha, Jharkhand, Vidarbha, Kerala, Goa, and Chandigarh will participate.
Water standoff (Karnataka) – Karnataka's Chief Minister, Siddaramaiah, has expressed his inability to comply with the Cauvery Water Management Authority's (CWMA) directive to release 5,000 cusecs of water to Tamil Nadu for two weeks. Citing the prevailing situation in Karnataka due to deficit rainfall, Siddaramaiah communicated his concerns to Union Minister for Water Resources, Gajendra Singh Shekawat.
Why it matters: The Chief Minister emphasized that the Mettur reservoir in Tamil Nadu already has sufficient water storage, while Karnataka faces a bleak rainfall forecast and requires water for its crops, drinking needs, and industries. He also highlighted that Tamil Nadu has been cultivating paddy extensively despite Karnataka's water storage challenges.
Surge in exports (Tripura) – Union Minister of State for Commerce and Industry, Anupriya Patel, highlighted that Tripura ranks fourth among Himalayan states in terms of exports, especially to Bangladesh. The export volume has seen significant growth in recent years. During her two-day visit to Tripura, Patel reviewed development initiatives and welfare schemes in the Sepahijala district, which shares an 856-km border with Bangladesh.
Why it matters: The rise in Tripura's export volume signifies its growing importance in India's trade relations with neighbouring countries, particularly Bangladesh. The emphasis on infrastructure development, like Border Haats and Special Economic Zones, indicates a comprehensive strategy to bolster the region's trade and economic prospects.
---
🔢 KEY NUMBER
14 days – Jet Airways founder Naresh Goyal has been sent to 14-day judicial custody by a special PMLA court in a money laundering case linked to an alleged fraud of ₹538 crore at the Canara Bank.