September 14, 2023
Good morning. In today's either/view, we discuss whether India needs to reconsider its Palm Oil plans. We also look at the proposal to build a Unity Mall in Assam, among other news.
---
📰 FEATURE STORY
Does India need to reconsider its Palm Oil plans?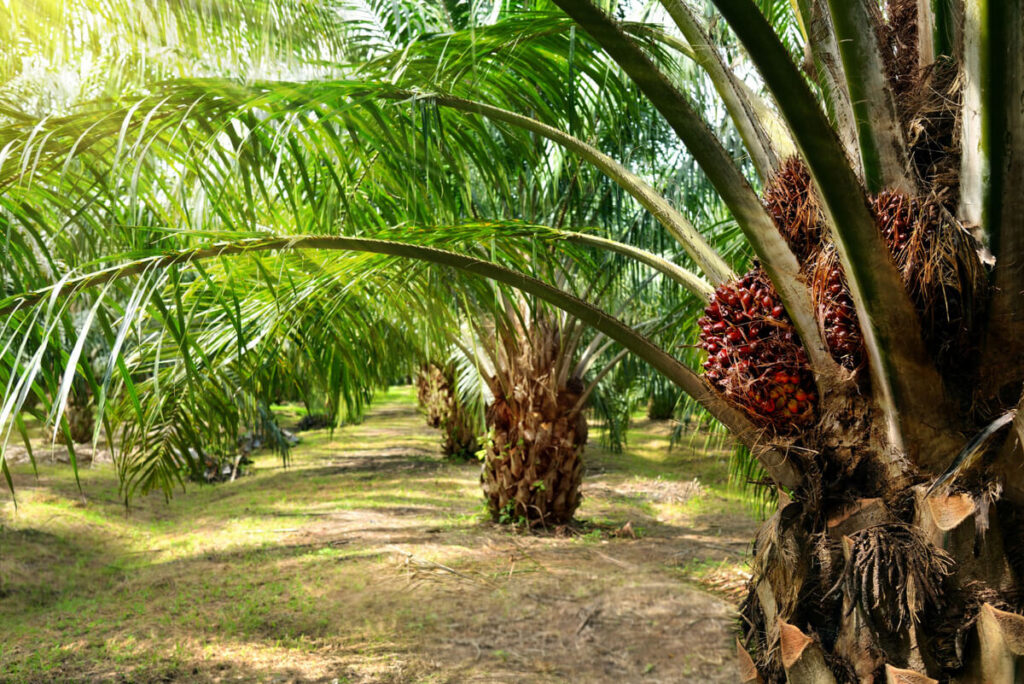 Imagine your favourite festive food dish. Now imagine the process of how it's made. If you're the typical Indian, you would've realised from this exercise that India as a nation loves its food, and the oil that goes in it. So much so, that we are the largest importer of edible oil globally.
Seasonally, the edible oil prices 'catch fire' due to global market conditions and that impacts the Indian consumer. As the Indian economy moves towards atmanirbharta in all sectors, the government aims to achieve self-reliance in edible oil production by using what it is touting as the magic crop: Palm. The National Mission on Oilseeds and Oil Palm (NMOOP) aims to encourage oil palm plantations on a large scale by roping in corporate bodies. However, the ecological effects of this contentious crop raise the question of Forex Loss versus Forest Loss.
Context
In 2021, India imported 60% of its edible oil requirements costing the exchequer a whopping US$ 9.6 billion. Of this import, more than half was palm oil brought from countries such as Malaysia and Indonesia which produce close to 90% of the world's supply. While this palm oil is generally not used by the typical domestic consumer, it sees wide-scale use in the hotel industry due to its low cost, and then in anything from cosmetics to toiletries to ice creams. But India hasn't always been an oil-import-dependent nation, nor has palm oil been India's preferred oil.
In the 1980s, India's choice of cooking oil was its more traditional and indigenous mustard and groundnut. But Indian oilseeds' yield levels were far lower than the global average and it was a concern for its growing population. Thus, in 1990, the Technological Mission on Oilseed and Pulses (TMOP) was introduced to increase productivity. At the time, India produced 70% of its oilseeds with the remainder 30% being imported. A culmination of efforts led to India reaching its best-ever 98% self-sufficiency in 1994, but then with economic liberalisation, self-sufficiency was no longer a priority. Import duties which used to be 70% for crude palm oil and 90% for refined fell to zero and 10% respectively in less than a decade and India's domestic growth in the sector stagnated.
The NMOOP, which is an enhancement of the 2011-12 Rashtriya Krishi Vikas Yojana, was introduced by Prime Minister Narendra Modi in August 2021. It is a ₹11,000 crore package for the "support for planting, maintenance, inter-cropping, and borewells for the promotion of oil palm cultivation." The plan is to have 1 million hectares of land under oil palm cultivation by 2026. In 2019, the figure stood at 350,000 hectares.
For this more-than three-fold expansion, new lands have been identified in the biodiversity-rich areas of the northeast and the Andaman and Nicobar archipelago. This palm oil plantation expansion also coincides with the government's New Land Use Policy (NLUP) which aims to wean the inhabitants of these regions from traditional subsistence farming to more economically stable and commercial agricultural practices. However, esteemed environmentalists and think tanks such as the Tata-Cornell Institute for Agriculture and Nutrition (TCI) have urged the government to rethink.
The government touts its wonder crop due to its better yield and economic viability than its traditional counterparts. However, for palm oil to remain economically viable, it needs to have access to cheap land, and forests are the only remaining cheap land. Diverting forests and peat swamps for palm oil leads to extensive fires and has made Indonesia the largest carbon contributor after the USA and China. Andhra Pradesh, which has been producing 90% of India's palm oil so far is also reverting to its traditional coconut due to the palm's water demands. This, along with our exponentially growing populace and its requirements, forces us to face the question of environment versus development.
VIEW: Necessity of the time
India is a growing country with a growing appetite. By 2030, our population is estimated to be 1.5 billion with a per capita requirement of 25kg of cooking oil per annum. This translates to 375 lakh tonnes of edible oil. Currently, India produces 40 lakh tonnes of traditional oil on 15.8 million hectares of land. If transitioned to palm oil, the same amount can be produced on just 1 million hectares of land, which is also the NMOOP's target for 2026. This high yield is the ultimate factor for which palm oil finds itself popular.
Palm also holds the potential to improve farmers' livelihoods through its constant yield post-maturity and can also become a major source of export revenue for the country as global demand for vegetable oil rises. The Indian Council for Agricultural Research believes that while palm might be a water-intensive crop, its yield is five times greater than its other edible counterparts such as sunflower, sesame, or groundnut. Palm is also a crop for which farmers do not require big capital investments for machinery and that which is required is being provided by the government.
The government also brushes aside the questions on the environmental impact of these plantations as some experts believe that replacing existing crops with oil palm plantations "will not really make much difference to biodiversity". The Indian Palm Oil Sustainability framework (IPOS) has also been created with the aim to implement the policy sustainably keeping in mind the Indian ecological context.
COUNTERVIEW: Better alternatives exist
The primary contestations against backing the palm are its excessive demands, both of water and land; resources that a majority of Indian farmers lack in abundance. Palm is also a tropical crop that grows best in Indonesia and Malaysia, countries with an average rainfall of more than 2,000 mm. With India's annual rainfall of a little over 1,000 mm, palm plantations are set to deplete India's water tables and in a non-tropic climate might even lose their estimated high yield of 4 tonnes per hectare.
Monoculture plantations are also fundamentally incompatible with biodiversity and human rights as the case with sugarcane, rubber, or even Assam's tea would show. The West African palm which was used to polish slaves to increase their value became a staple in colonies via colonial introduction with little regard for either biodiversity or human rights. Therefore, even the world's largest producers have now put a halt on palm oil with Malaysia capping its land use at 6.5 million hectares and Indonesia declaring a moratorium on new palm oil developments.
With a budget of ₹11,040 crore, one could have incentivised farmers to shift to mustard and groundnut whose required support would have been much less than the investment planned in oil palm cultivation. The results would have been forthcoming almost instantly opposed to the palms which take seven years to stabilise and have a four-year gestation period.
Mustard and its rapeseed variants are much less water-intensive, can be grown by resource-poor farmers in rain-fed areas, lack the negative environmental impacts of palm oil and even promote soil health by adding atmospheric nitrogen to the soil. Alternatively, a high paddy-producing nation could also have focused on rice bran oil which would have come naturally as a secondary by-product, is healthier than palm oil and also retains additional economic value in the form of de-oiled bran for international markets.
Reference Links:
What is your opinion on this?
(Only subscribers can participate in polls)
a) India needs to go ahead with its palm oil plans.
b) India needs to reconsider its palm oil plans.
---
🕵️ BEYOND ECHO CHAMBERS
For the Right:
Dangerous tracks: Much like the bullet train vanity project that is financially ruinous and completely at odds with the needs of the common man, the Vande Bharat trains cater only to the well-heeled
For the Left:
Life beyond G20: The anticipated trifecta of the 'Next Big, Bigger and Biggest Thing'?
---
🇮🇳 STATE OF THE STATES
Report on burning fields (Punjab) – The Beyond Stubble Burning report stated no minimum support price (MSP) on alternate crops and crop residue being unfit for use as cattle fodder are among the reasons stubble burning continues in Punjab's fields. The report was compiled based on feedback from 400 farmers. Despite crop residue management schemes, farmers face issues like malfunctioning machines and insufficient horsepower for tractors.
Why it matters: Farmers continue to face challenges in harvesting and sowing during the festive season due to labour shortages. Managing crop residue and implementing crop diversification becomes difficult. The report recommended a multi-faceted approach, like subsidies for mechanised equipment. Despite the government announcing MSP for 23 crops, it has only been implemented for wheat.
Checking on the Nipah virus risk (Karnataka) – The state health department will check the border districts for travellers in the wake of two confirmed deaths due to the Nipah virus in Kerala. The state will order community and public health centres to check for any cases with Nipah virus symptoms. A proposed action plan will be formulated for the entire state not just the border districts.
Why it matters: The past Nipah outbreak was recorded in 2021 in Kozhikode. At the time, the government issued alerts for Mysuru, Mangaluru, Chamarajnagar and Kodagu. Some suspected cases in the state turned out to be negative. Diseases from animals to humans, like the Nipah virus and coronavirus have increased over time.
Employment generation on industrial land (Odisha) – The state government will promote employment generation projects on unutilised land meant for industrial projects. The decision was taken following complaints from people on the non-utilisation of industrial land. Large portions of land leased to Orient Paper Mills weren't being used. Officials said there can be alternative uses like setting up employment-intensive projects.
Why it matters: During a public grievances meeting, locals requested the setting up of labour-intensive industries on these plots. Following a report from the Odisha Industrial Infrastructure Development Corporation (IDCO) and the Industrial Promotion and Investment Corporation of Odisha (IPICOL), the decision was taken to transfer portions of vacant land to develop an industrial model park.
BJP's pre-poll worries (Madhya Pradesh) – The BJP's leadership is worrying over its electoral prospects in the state following the lukewarm response to its Jan Ashirvad Yatra to consolidate support. There's also the issue of several defections to the opposition Congress. The yatra, taking place from five places won't have a specific leader, unlike the previous three, which were led by Chief Minister Shivraj Singh Chouhan. The BJP is worried that the level of support isn't adequate based on rallies.
Why it matters: Barring eighteen months between 2018 and 2020, the BJP has been in power in the state since 2003. Home Minister Amit Shah has made several trips to the state to tackle anti-incumbency sentiment, while Chouhan expanded the cabinet last month by introducing three new ministers. Some state BJP leaders say the party has been affected by factionalism at the local level.
Unity Mall (Assam) – The state government will spend ₹226 crore to build a Unity Mall in Guwahati to help promote Make in India and One District One Product. The mall will be built near the Assam Trade Promotion Organisation Complex. The plan was extended to build 35 malls for all 35 districts. These showrooms will help promote local traditional industries and craftspersons in each of the state's 35 districts.
Why it matters: The malls will help locally made and GI products have a platform. These unity mals were announced by the Centre to help promote the sale of traditional handicraft products. These malls will be built in each state. Last month, Ujjain in Madhya Pradesh was confirmed to be the location for the country's first Unity Mall.
---
🔢 KEY NUMBER
5,072 – The number of certified drone pilots in India as of July 1, 2023. That's a 1364.74% increase from last year. Delhi has the highest with 1,263, followed by Haryana with 842, and Karnataka with 670.