October 25, 2023
Good morning. In today's either/view, we discuss whether Delhi's EV push on aggregators is the right approach. We also look at the proposal to build the world's tallest lighthouse in Gujarat, among other news.
---
📰 FEATURE STORY
Is Delhi's EV push on aggregators the right approach?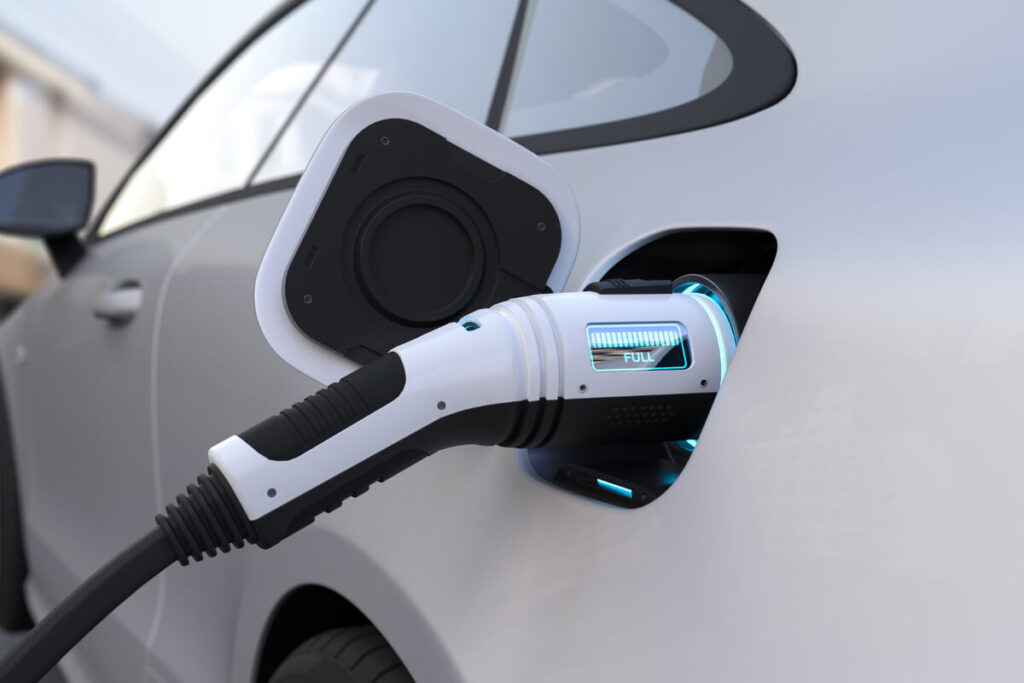 Delhi's pollution issues are well-documented. So are several measures and policies to address the problem. The government has tried things, big and small, to help curb pollution in the national capital to varying degrees of success. It's now turned its attention to aggregators – the companies that operate a fleet of vehicles for delivery and cab services.
The Delhi government has cleared the 'Delhi Motor Vehicle Aggregator and Delivery Service Provider Scheme', a.k.a Electric Vehicle (EV) Policy 2.0. The overarching goal is to promote green and sustainable mobility. This means companies like Uber and Ola will need to shift to EVs. On the surface, this seems like a reasonable proposition, but is it the right approach?
Context
In August, Delhi's EV policy completed three years. According to the transport department, it achieved 86% of its targets. It then began drafting a revised EV Policy 2.0 by meeting stakeholders. Over 200 companies, think tanks, and original equipment manufacturers (OEMs) participated and shared their recommendations to help increase EV adoption.
When the first EV policy was launched in August 2020, the goal was to increase the share of EVs in total vehicle sales to 25% by 2024. Official data showed over 1.1 lakh EVs were sold under this policy. The government said it helped make Delhi India's EV capital.
If we zoom out a little, the Centre has its Motor Vehicle Aggregator Guidelines 2020, which states have used as a guideline when formulating their own rules to regulate aggregators. For example, Maharashtra has its Draft Maharashtra Regulation of Aggregators Rules 2021. Uttar Pradesh and Karnataka have done something similar.
Delhi's EV Policy 2.0 needs to be seen in the context of India pushing aggressively to increase EV adoption. Here, too, states have their own policies to achieve that.
The Delhi government is doing its part. Last month, the Arvind Kejriwal-led government floated tenders to deploy 3,000 e-cycles and e-scooters for last-mile connectivity. The first phase will see 1,500 of these at metro stations, beginning at Dwarka. The policy also included retrofitting to convert traditional petrol or diesel vehicles into EVs. Since this is expensive, there are likely to be subsidies and other incentives to encourage adoption.
Coming to aggregators in Delhi, the new scheme altered its definition. Aggregators are now defined as a person or entity who owns, operates, or manages a fleet of vehicles through a digital or electronic facility for transportation purposes. It includes companies like Zomato, Dunzo, Uber, Ola, etc.
Under the new scheme, you don't have to be a big company. It applies to aggregators with at least 25 vehicles. An earlier version of the policy had that number at 50. The ultimate goal – the fleets operated by aggregators should be 100% EVs by April 1, 2030. This gives companies time to transition in phases.
While the government sees this as a necessity, and so do companies, there's a sense that the way the government is going about it is wrong. Are they?
VIEW: Can be done smoothly
The need for regulation and transition is a no-brainer. Given how much Delhi has struggled to curb air pollution, something had to give. There's understandable concern from aggregators since entry costs of EVs are higher compared to traditional fuel vehicles, though that gap is narrowing and will continue to. This is why the government has given time for companies to transition in phases. Plus, it's cheaper to operate and maintain EVs.
If the market is left unregulated, then there's not much in the way of quality service, pricing, etc. It's reasonable to push aggregators to think about the kinds of vehicles they put on the road. The broader idea of the policy is not to disrupt it but to make it sustainable and better for the environment. The hope is this policy will also encourage more people to use the aggregators that have EVs. BluSmart is one company that has EVs in its fleet and is showing the way.
How have stakeholders responded? Positively. Chargeup CEO Varun Goenka said Delhi has set the right precedent with this policy. For a company like Chargeup, it's music to their ears. Motovolt founder & CEO Tushar Choudhary echoed similar sentiments. He added that the introduction of e-bike taxis will give people more sustainable transport options.
COUNTERVIEW: Bad news for some
While the underlying messages and goals are understandable and necessary, the policy isn't watertight. In fact, it has some setbacks. It disproportionately burdens intermediaries and gig workers. Since most aggregators don't own their fleets, the onus will now be on intermediaries. It's these intermediaries that gig workers primarily rely on for flexible employment opportunities. Why should these intermediaries do tasks like getting Pollution Control Board certificates or settling parking fines?
Concerning gig workers, this could be bad news for them. The Internet and Mobile Association of India (IAMAI) said it could adversely impact the livelihoods of gig workers. Commenting on the draft policy, it said the conversion targets seem to be based on assumptions rather than on-the-ground evidence. Since the policy asks bike taxi companies to transition completely to 100% EVs at the outset, it could lead to many gig workers being unemployed overnight.
If the government is going to put this much responsibility on aggregators, then it needs to be backed up with adequate infrastructure. However, the current scenario isn't ideal. Delhi, according to some estimates, has over 60,000 delivery workers. However, there are less than 2,000 charging stations. A typical EV two-wheeler might need 4-5 hours for a full charge, and delivery workers travel an average of 90-100 km daily. There's a chance to learn from Norway and China, leaders on this front. Both offer people incentives to own an EV, like toll discounts.
Reference Links:
What is your opinion on this?
(Only subscribers can participate in polls)
a) Delhi's EV push for aggregators is the right approach.
b) Delhi's EV push for aggregators is the wrong approach.
---
🕵️ BEYOND ECHO CHAMBERS
For the Right:
India joined the information warfare on Gaza. Now it must prepare for tougher times
For the Left:
Mohan Bhagwat's Vijayadashami speech: Time ripe for quest for selfhood and affirmative action to achieve social equality
---
🇮🇳 STATE OF THE STATES
New transit pass (Himachal Pradesh) – The state is set to become the sixth Indian state to implement the National Transit Pass System, a digital platform aimed at streamlining the issuance of permits for the movement of forest products. This initiative is expected to enhance efficiency and transparency in the forest department's operations.
Why it matters: The system will centralise permit processes, increase transparency, and improve the department's functioning by monitoring the movement of forest products. This move is anticipated to have a positive economic impact, benefiting local farmers and businesses, and marking a significant step towards convenience and efficiency in forest product management.
Batukamma unity (Andhra Pradesh) – "Batukamma," the state festival of Telangana, was traditionally celebrated in various border villages of Andhra Pradesh. Houses were illuminated and adorned with 'thoranams' and 'rangolis'. Despite the state division, residents like S. Chandramma of Nemali village believe that Batukamma will continue to unite families from both states.
Why it matters: Large Batukammas are arranged, traditional sweets called 'Sattu' are prepared, and guests are invited for the festivities. The festival culminates with devotees leaving the Batukammas in streams. Even after the state bifurcation, the festival serves as a symbol of unity and togetherness for families across both states.
Mourning during Durga Puja (West Bengal) – During the Durga Puja celebrations in Bengal, the Asur community, a small Austroasiatic ethnic group, practices seclusion and mourns the slaying of Mahishasur, whom they believe to be their ancestor. While the majority of Bengal celebrates, the Asurs lock themselves indoors, observing old customs that include fasting and weeping.
Why it matters: The Asurs, who reside in regions like West Bengal, Assam, Odisha, Meghalaya, and Jharkhand, consider themselves descendants of Mahishasur. The community's elders explain that their mourning stems from a mythical fear of deception. Historically, the Asurs were relocated by the British to North Bengal to work in tea plantations. Today, they face challenges like uncertain citizenship status and limited access to government benefits.
Tallest lighthouse (Gujarat) – Union Minister Mansukh Mandaviya announced plans for the construction of the world's tallest lighthouse in Gujarat. This announcement was made during a review meeting at the National Maritime Heritage Complex in Lothal. The project, costing ₹4,500 crore, aims to revive India's ancient maritime culture by establishing a National Maritime Heritage Complex.
Why it matters: The complex will feature 14 galleries, a naval art gallery showcasing India's maritime heritage from Harappan times to the present, and the aforementioned lighthouse spread over 400 acres. Mandaviya emphasized Lothal's historical significance, noting its role as a port and shipbuilding center over 5000 years ago.
Ritchu village reconnected (Sikkim) – The Border Roads Organization (BRO) has successfully restored connectivity to Ritchu village in Sikkim, which was severely affected by flash floods on October 4. These floods had isolated the village, stranding around 200 residents and over 30 vehicles without access to essential supplies or communication.
Why it matters: The BRO's rapid response involved rebuilding damaged roads, culverts, and bridges, ensuring the safe rescue of stranded individuals and the recovery of vehicles. A glacial lake outburst flood at the Lhonak Lake in North Sikkim was the cause of the flash flood in the Teesta river basin. The swift restoration of connectivity to Ritchu village highlights the crucial role of BRO in disaster management and relief efforts.
---
🔢 KEY NUMBER
$330 billion – The combined net worth of the ten wealthiest Indians amounts to $330 billion.