September 3, 2021
either/view ⚖️
What's the beef?
To: either/view subscribers
---
Good morning. We all have been craving for some Vada Pav. We can't go out to get it now, but have you heard about the luxurious twist to it? 
The Desi Mumbai street Vada Pav is now being served in a restaurant in Dubai, with a touch of pure gold. The world's first "22 Karat O'Gold Vada Pao!"
Gold in burgers, ice creams, french toasts, biriyani and now vada pav. It looks like gold is the new secret ingredient in dishes across Dubai.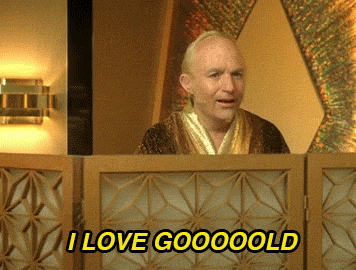 ---
📰

FEATURE STORY
Is eating beef a fundamental right?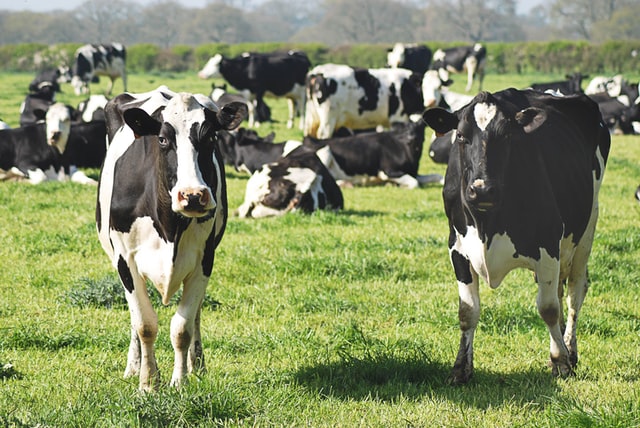 Foodies or not, we all have our own food cravings. We prefer some food over the other and it's our right to eat whatever we like. Say, your favourite is beef. Can someone bar you from eating your favourite meal? Yes, says the Allahabad High Court.
On Wednesday, the court held that eating beef is not a fundamental right. It also asked the government to make strict laws against those who want to harm cows. But for years now, we have heard many courts say the right to food is fundamental in nature. Various laws, rights, emotions and logic are involved in this never ending debate of cow politics. So let's dive into the crux of the story.
Context
Truth is India has always debated if beef eating should be made illegal. The issue dates back to the pre-independence days when beef consumption was associated with the British regime. People were vexed that cows, which are worshipped by Hindus, were being killed for eating needs. They started looking at cow protection as synonymous to protecting India.
But simultaneously, there were other sections of people who thought cow killing was not wrong. They claimed that ancient India was not opposed to eating beef. As one thing led to another, Muslims started feeling alienated from the cow discussion.
After Partition, India with its newfound independence believed that the Hindu ideals to protect cows should be prioritised. Many people, independent organisations and state assemblies mooted the anti-cow killing laws. So the topic came up in the constituent assembly. 
B R Ambedkar firmly objected to the ban on cow slaughter as a fundamental right. He said 'rights' are only applicable to citizens. Since a cow does not come under that ambit, cow killing cannot be made fundamentally illegal. However, Rajendra Prasad took another route to resolve the chaos in the constituent assembly. He added a clause in Article 48 of the Directive Principles of State Policy that talks about prohibiting the slaughter of cows.
Eating beef is not a fundamental right
As you would have guessed, Article 48 is the premise under which many states have banned beef. Let's look at the Maharashtra government's law that bans cow slaughter and beef. The law which came into effect in 2015 is stringent against consumers of beef. When they were challenged in court, the government said it was the state's constitutional duty to protect cows.
Moreover, the government said that the state depends on cows for its agrarian economy. Many people are financially dependent on cows. If we look back at the formation of Article 48, the constituent assembly had placed the cow slaughter clause under "Organisation of Agriculture and Animal Husbandry". Simply put, people have been against beef because it would disrupt the agricultural setup and would harm those who benefited from cows.
Coming back to the fundamental right dilemma. Earlier this week, the Allahabad HC said stopping people from eating beef is clearly not a violation of fundamental rights. This is because the right to life is greater than the right to kill. Meaning, people who are dependent on cows have the right to livelihood. This right supersedes anyone else's pleasure of taste. Therefore, cows should not be killed or consumed.
The court also recalled that there was no question of religion when it comes to cows. Even Muslim rulers like Babur, Humayun and Akbar had regarded the cow as divine. They prohibited the sacrifice of cows during religious festivals. Hyder Ali, the ruler of Mysore had turned cow slaughter into a punishable offence way back during his reign. Thus, bringing up a religious angle to the debate is wrong.
Lastly, many including the Maharashtra government have argued that the beef ban is like a "reasonable restriction." Venkaiah Naidu, before becoming the Vice President, had proclaimed that the Constitution offers certain restrictions, one of which is consumption of beef. He reasoned that while food is a personal choice, we need to respect law.
Eating beef is a fundamental right
Beef lovers have always asked this question – is policing of food choices not against our rights? Eating food of our choice is a fundamental right. No doubt about that. It comes under the right to food under the Indian Constitution. Four years back, the Allahabad HC backed this argument.
Food is an individual's private affair. And privacy is a guaranteed fundamental right. In this case, it is not right of the state to direct people on their food choices. If people are prohibited from eating beef, their right to life and personal liberty will be encroached. So legally, beef cannot be banned.
A careful look at Article 48 of the Constitution, which prohibits cow slaughter would actually work in the favour of beef eaters. As we discussed, this comes under the Directive Principles of State Policy (DPSP). DPSP is a set of non-enforceable clauses. They only act as a guide to the leaders and cannot be used as strong grounds in a courtroom.
What more? Article 48 is said to discuss only placing curbs on cow slaughter. Nowhere in the clause is there a mention about prohibiting people from consuming beef. This logic has been applied by the Bombay HC in 2017. The ruling read that cow slaughter could be banned. But eating beef cannot be criminalised. 
Legal experts have time and again claimed that eating beef is a fundamental right. Some say, beef is not inherently harmful like liquor, so it should not be prohibited. Others opine that as long as our food choice does not affect anyone else, it is our fundamental right to eat it. Since cows are not an endangered species, eating beef should not be a crime.
---
🕵️ BEYOND ECHO CHAMBERS
For the Right:
Jubilation over number of CCTVs is bizarre. India needs to make privacy laws, not become China
For the Left:
FDI inflows into India: Mobility as a metaphor
---
🏴 STATE OF THE STATES
State animal (Ladakh) – The states and union territories (UT) in India have their state symbols like state flower, animal, bird, etc. Similarly, Ladakh has recently adopted two endangered species as their State animal and State bird. It has been more than two years since Ladakh was carved out as a separate Union Territory (UT) from the erstwhile state of J&K. Now, the snow leopard and black-necked crane are adopted as Ladakh's State animal and bird. Notably, the black-necked crane is found only here and was the State bird of J&K before August 5, 2019. Both species are endangered and are the pride of Ladakh. Cheers to new beginnings!
No sir/madam! (Kerala) – The terms 'sir' or 'madam' are a part of our colonial remnants. It's been 75 years since Independence, but we have got used to these words. In a historical move, a panchayat in Kerala has banned the use of these words. It said that it's time we show the supremacy of democratic people. The panchayat also decided to drop words like 'I request' in letters. Instead, it directed people to use I 'demand' or I 'desire'. People can issue complaints if they were denied service for not using such words. It noted that in a democracy, government and officials are the servants of the people and people are the supreme authority. So, they need not be at officers' mercy for their rights. Well, it looks like this decision could spark a new set of reforms in the use of official language.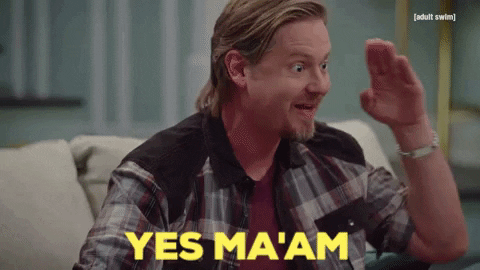 Mask assault (Jharkhand) – Police across many Indian states are strictly punishing and fining people who fail to wear masks. A new video regarding this had surfaced online. What was it about? In an isolated incident in Jharkhand, three policemen assaulted an army jawan who was riding a bike without wearing a mask in a market. What initially started as mere questioning transformed into an argument. The army man was heavily beaten up by the police. Ironically, many people in that market space were not wearing masks. The people there soon sought to protest. Now, the three policemen have been suspended and necessary action will be taken against the army jawan who failed to wear a mask. What led to such a situation remains unclear.
Golden catch (Maharashtra) – There are both good and bad days at the office. You are lucky if you manage to win a golden day at your office. Look at how a fisherman's day at the sea went. Chandrakant Tare and his team went fishing as usual. But out of the routine, they caught a new type of fish – 'Ghol'. This fish type is among the most expensive marine fish and is in great demand. They caught about 157 Ghol fish and sold them to a group of traders from UP and Bihar. Guess how much the fisherman got? A whopping ₹1.33 crore. Well, that's a golden Ghol catch.
Name dropped (Assam) – The news of renaming the Rajiv Gandhi Khel Ratna after Dhyan Chand has not died yet. In such a situation, the Assam government has now decided to drop the name of Rajiv Gandhi from the Rajiv Gandhi Orang National Park. The government statement read that it was done after taking due cognisance of the demands of the state's indigenous communities. Contrastingly, the president of the Assam Tea Tribe Students Association, Dhiraj Gowala said that no official demands were made from the community. Only some members may have urged the change. Is the removal of Rajiv Gandhi's name a fulfilment of people's demands or a part of the larger political game?
---
🔢 KEY NUMBER
8,000 – Number of direct job openings that Amazon is planning across 35 cities in India this year. It is said that Amazon has given direct and indirect jobs to 3 lakh people during the pandemic. The company aims for 20 lakh job openings by 2025.