September 4, 2021
either/view ⚖️
Fight for your life
To: either/view subscribers
---
KNOW YOUR RIGHTS – EDITION 6
Right of Private Defence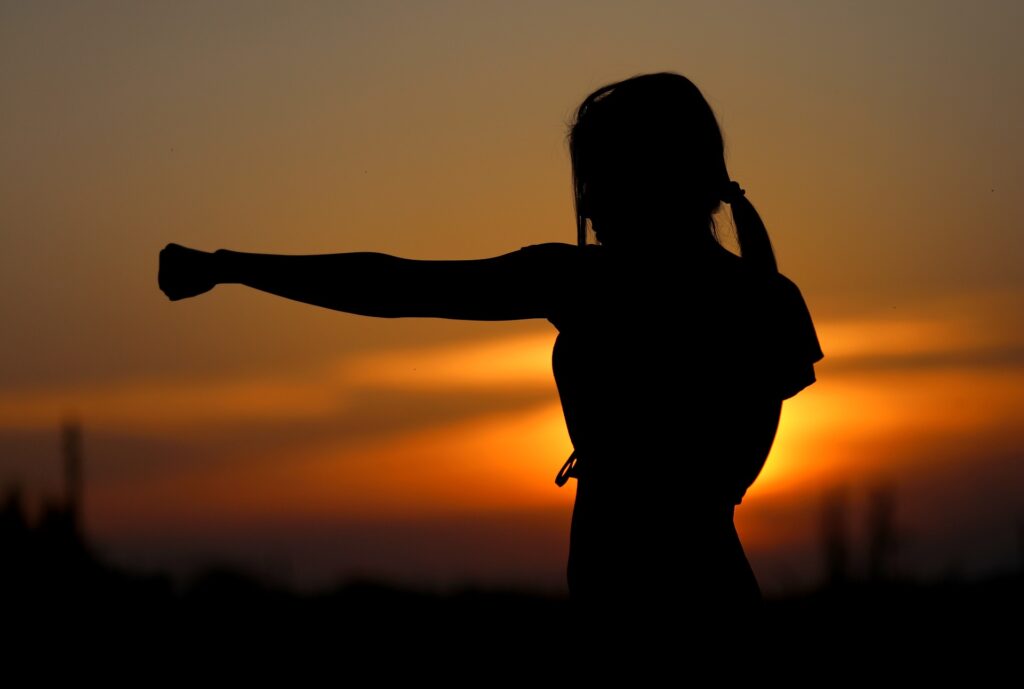 Good morning. We have all watched many films that explicitly talk about our legal rights. Think of films like Article 15 or Section 375. It's easy to guess that they directly deal with an aspect of law. Now, take films like Jolly LLB and Pink. These are courtroom dramas that we have watched, enjoyed and learnt something from. There are another set of films that have no connection with law yet teach us about our legal rights. Here's a glimpse of what we're talking about. 
Say it's a family drama you're watching. The villain kidnaps the heroine and tries to harm her. There are two scenarios that we would generally expect. One, the hero appears out of the blue and saves his love. Two, the police enter at the right time and arrest the rogue. But suppose both of these do not happen. The girl is in danger and there's no one to help her. What will happen now?
Well, she can try to defend herself by fighting the villain. No, this is not a 'let's break the stereotype' message. It's her legal right. She has the right of private defence to her aid. In our real lives, all of us have this right.
We can all exercise the right of private defence when we are in imminent danger and cannot find help from authorities. This danger can be directed towards our lives or our properties. It can be a possible theft at your home or an attempt at murder. You can use this right to protect yourself from an aggressor. 
What this means is, if someone is going to harm you physically, you can inflict violence on them, if need be. By virtue of this right, you can safeguard yourself from danger, even if that means killing someone, without getting criminally prosecuted.
However, like you would have guessed, there's a catch. Many actually. For starters, you must be able to justify your circumstances. Yes, that's slightly tricky. But if this restriction is not in place, anybody could misuse this right.
Next, you must be in a position where it is necessary to defend yourself immediately. For instance, someone is about to launch an attack on you. You can feel it. In such a situation, you can defend yourself by hurting them. But let's say the person just threatened to hurt you but walked away. And two days later, you physically harm that person because of the earlier warning. Sorry, then this does not qualify as an act of private defence.
The most important thumb rule is that you can harm your aggressor only to the extent you think they were intending to harm you. If you are confident that someone is trying to kill you, you can use your self defence and save your life. Even if you end up killing your assailant, the law will not hold you responsible. But of course, if they were not much of a danger, you cannot justify your actions.
Since resulting in the death of someone to defend yourself is a serious scenario, we'll take a quick detour to look at the legal provisions for this. As per Section 100 of the Indian Penal Code, the right of private defence can extend to causing death if –
You feel that the other person's attack on you will ultimately lead to your death.
Their assault might cause grievous hurt to you.
If someone is intending to commit an act of rape.
They try to gratify unnatural lust.
Someone tries to kidnap or abduct you.
You are about to be wrongfully confined, in which case you cannot seek help from authorities.
Any attempt to throw or administer acid on you.
Like we discussed, the right of private defence is also up for you, if someone intends to harm your property. But again, be cautious of the amount of force you use in such situations. You cannot cause death to a trespasser and claim your right of private defence. If you do, you will be held guilty.
Another restriction is that you cannot exercise this right against a public servant. You cannot harm an authority who is acting in good faith and say it's your legal right.
So yes, that's your right of private defence and the associated issues around it. Stay vigilant, stay safe!