September 6, 2021
either/view ⚖️
Red light switched off
To: either/view subscribers
---
Good morning. Cats are fluffy, cute and lovely. But don't pour too much affection on them lest their lives will be in danger.
Veterinarians warn that extra attention could stress your cats and pose a risk to their lives. So you know what to do. Try to not overdose your cats with capsules of love. Give them the right amount of care and your cat will love you back in pounds.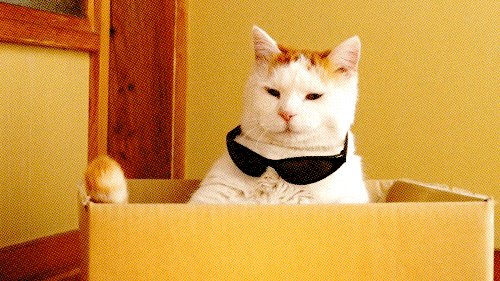 ---
📰

FEATURE STORY
Ban on Nagpur's Red Light Area 'Ganga Jamuna'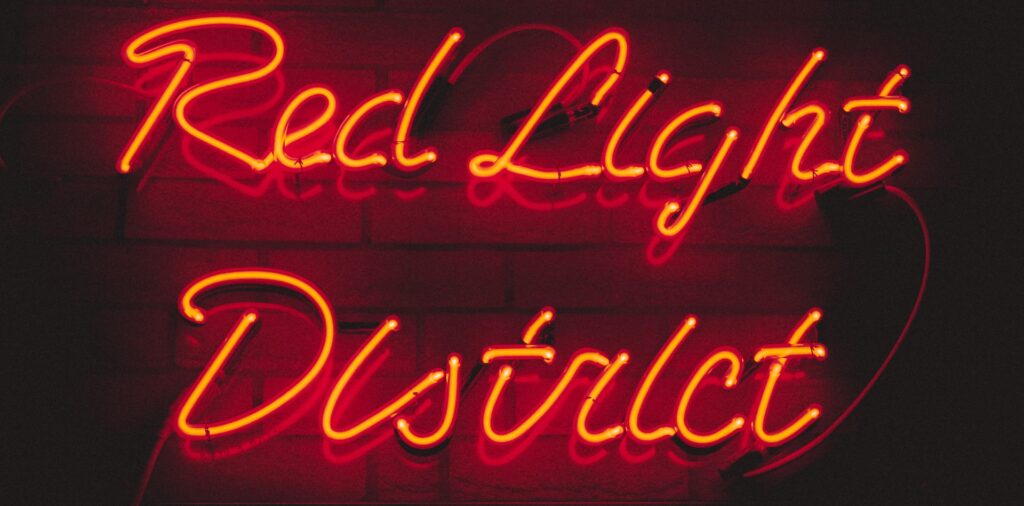 How was your day on August 11? Probably the same work routine, food and sleep. We can't remember what happened on that day as it was just another day for us. But it was different for people who lived in and around the Ganga Jamuna area. While some rejoiced, many wept.
On August 11, barricades were put in the Ganga Jamuna red light area and Section 144 Criminal Procedure Code (CrPc) was imposed. Few days after closing down the locality, prostitution was banned in the area for two months. The officials say that many illegal activities were carried on in the area and so they had to cordon off the red light locality. However, sex workers and activists claim that it affected their livelihood.
Context
Earlier, many red light localities were banned due to the COVID-19 pandemic. But that is not the case with the Ganga Jamuna area. It is closed for other reasons. The area has been in existence for more than 200 years now. Over 1,200 sex workers live here with their families. The local residents have been unhappy with its existence. They assert that sex workers lure minor girls and openly solicit in public places. This has made life difficult for the residents.
Acting upon their feedback and complaints, the police closed the Ganga Jamuna locality. They have also planned to rehabilitate the people and are collaborating with many NGOs for the same. However, the sex workers note that this hampers their trade and also violates their fundamental rights.
The issue also extends to the future of the area. While the police are planning to completely stop the activities in that area, the workers demand that the ban be revoked.
The ban on Ganga Jamuna is right
Several concerns led to the closing of the locality. As reports of illegal trade kept filing in from the locals, closing the place was essential. News was that many women and children were lured and forced into self trade. Such trafficking is illegal.
Going by the numbers, between 2011 and now, 109 children and 124 women who were forcibly pushed into the sex trade in the area were rescued. In relation to this, around 1,137 accused persons were arrested. Local residents have also claimed that sex workers openly solicit in public spaces.
Moreover, running brothels are considered illegal in India. It is said that a total of 188 brothels are located in this area. So, police have taken the necessary steps and are sealing the brothels in the area. The residents claim that women here find it difficult to get married because of the red light area. They feel that the place gets a bad name because of this.
All the three acts mentioned above – trafficking of children and women, soliciting and running brothels are considered illegal in India. In 2020, the Bombay High Court observed that prostitution is not a criminal offence under the law but running a brothel or soliciting a person as defined in the Immoral Traffic (Prevention) Act, 1956 (or PITA Act) is punishable.
According to another provision of the Act, prostitution is banned in areas within 200m surrounding certain locations, mostly religious places and educational premises. Several temples and schools are located in or near the Ganga Jamuna locality. This means that the red light area violates the PITA Act. Police notification reads that several complaints regarding the same have been filed in the past five years.
An increase in the number of people visiting Ganga Jamuna after COVID second wave is said to be another major reason that led to the decision. Anyone stepping into these localities for such activities will be prosecuted. However, police understand that it will cause harm to the livelihood of the sex workers. So, they are collaborating with NGOs to help sex workers rehabilitate.
The ban on Ganga Jamuna must be reversed
The ban was immediate and abrupt. This left the sex workers and family beyond shocked. So, they resorted to protest. With a ban in place, they are in a tough spot. This issue affects their daily 'daal-chawal'.
Women have the right to choose their vocation and so they have the right to become sex workers. Additionally, prositution is not a crime in India. Therefore, sex workers assert that the ban is wrong. Since prostitution is not the issue and illegal activities like luring minors and open soliciting are the concerns, critics opine that the police should have taken action against those instead of banning the place entirely.
Talking about rehabilitation, some sex workers mention that they are not interested in it. A few others blame that while such talks always happen, no such actions will take place on the ground. Experts say that many skilled citizens are already unemployed in India. In such a situation, it is unclear how the police will train these people in specific skills and offer alternative employment.
The logic of 'public place' and '200 metres' is said to be absurd. To begin with, Ganga Jamuna has been here for more than two centuries, which makes it obvious that the public places came up at the locality fully aware of its existence. So, they ask, why were such establishments set up in the first place? Also, they assert that if sex workers are shifted to another place, it will turn into a public place eventually.
This halt would result in sex workers shifting elsewhere in search of livelihood. Experts engaged in HIV prevention and awareness expressed concern over this. It is easier to focus on HIV prevention with a large population of sex workers living in a concentrated area. This has also shown positive results. But if they start moving out and mingle with a floating population, then it might become hard to monitor or control HIV.
The sex workers demand the reversal of the ban. They have received huge support from local political parties, neighbouring states and global activists.
---
🕵️ BEYOND ECHO CHAMBERS
For the Right:
Narendra Modi's power and cult endanger the BJP
For the Left:
Putting Geelani's death in perspective
---
🏴 STATE OF THE STATES
A thief's complaint (Karnataka) – A thief tries to rob a cab driver of his phone and cash at knifepoint. But the cabbie pushes the thief out of his vehicle, and calls out for help. Passersby quickly come to his rescue, and beat the thief. But the thief escapes their clutches. The cabbie files an FIR in the local police station, and the police trace and capture the thief. But here's the twist. The thief, named Ritesh Jayakumar, files a complaint of his own, against unknown persons for beating him. The police filed an FIR based on the thief's complaint, noting that it was their responsibility to do so and advised the public to not take law in their own hands.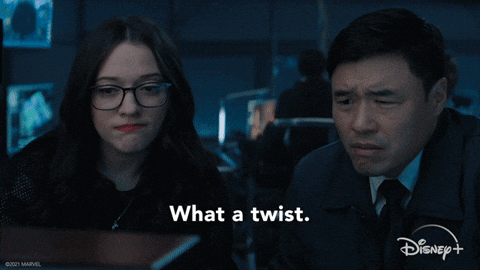 No one above law (Chhattisgarh) – No matter who you are, law always comes first. In the instant case, a First Information Report has been filed against Nand Kumar Baghel, the 86-year-old father of Chief Minister Bhupesh Baghel, for his comments against the Brahmin community. He made the comments in Uttar Pradesh, where he asked villagers to boycott Brahmins and not let them enter their villages. The state police filed a case against him based on a complaint by 'Sarv Brahmin Samaj'. Responding to the allegations against his father, the CM said that no one is above law. He also said that he was 'saddened' by his father's statements against the Brahmins.
Leaders in a tiff (Haryana) – The transfer of an IPS officer to the post usually reserved for an IAS officer has become a point of contention between the top two leaders in the state. Chief Minister Manohar Lal Khattar ordered the transfer of IPS officer Kala Ramchandran to the post of Principal Secretary of the transport department. However, Home Minister Anil Vij objected to the transfer, citing rules which required the Centre's permission when transferring a non-cadre officer to a cadre post. The CM overruled the Home Minister's concerns and noted that this was done to bring in competition among officers of different cadres. But this decision has also caused heartburn among IAS officers.
New wheels (Gujarat) – In an effort to boost Surat's textile businesses, a 'textile parcel' special train with customised goods wagons left from the city in Gujarat to Bihar. The new type of goods wagons help in an economical, faster and safer mode of transport of textile goods. The train was flagged off by the Minister of State for Railways and Textiles Darshana Jardosh on Saturday.
First EV charging station (Meghalaya) – The state is about to get its first Electric Vehicle Charging Station (EVCS). State-run Power Grid Corporation of India Limited (PGCIL) has laid down the foundation stone for the construction of the first EVCS at its office complex in Shillong. The company has plans to set up 11 EVCS in Shillong, including 5 at public places and 6 at government establishments.
---
🔢 KEY NUMBER
19 – Number of medals won by Indian athletes in Tokyo Paralympics this year. This is the highest ever medal tally for India in Paralympics, with 5 gold, 8 silver and 6 bronze medals. India finished 24th in the overall tally, which is the best ever for the country.