September 7, 2021
either/view ⚖️
Back to school
To: either/view subscribers
---
Good morning. Are you a car enthusiast? Get prepared to drive a car without a steering wheel by 2023. Yes, you read that right. 
Tesla CEO Elon Musk has hinted that the automaker may release a brand new car worth $25,000 in 2023. The electric car may come without a steering wheel, which can revolutionize the car industry. Oh yes, the reduced cost is because Tesla cut down on the cost of batteries by 50%. What do you think would have been the original price?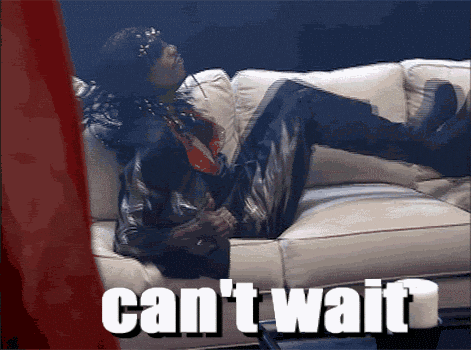 ---
📰

FEATURE STORY
Is it the right time to reopen schools?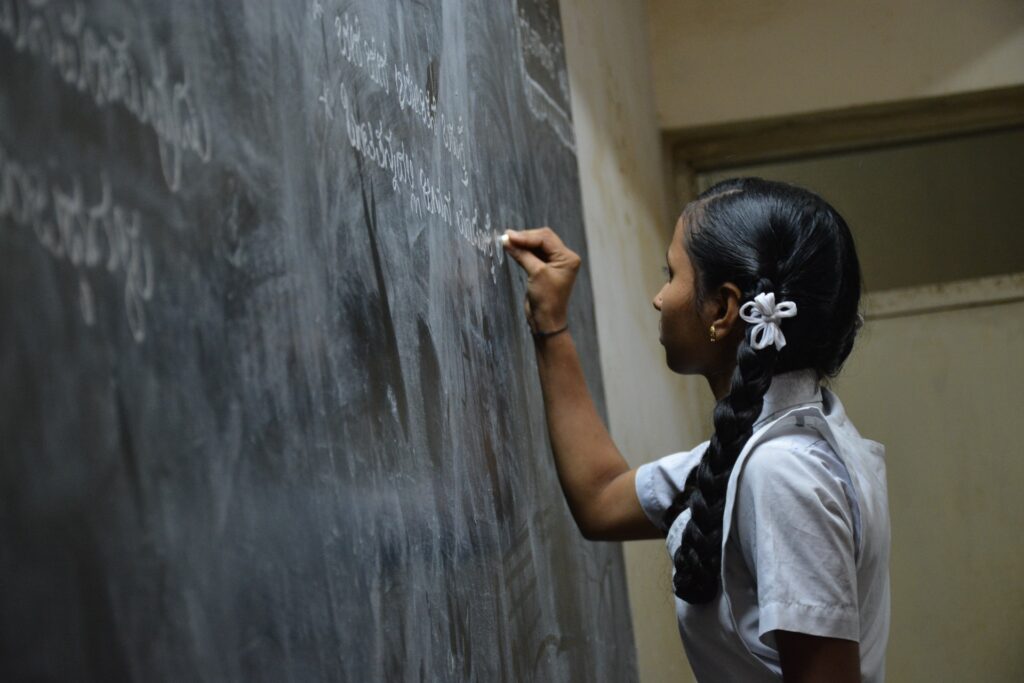 The pandemic has confined us into the four walls of our homes. Initially, we were delighted to stay within our homes and away from the virus. But as almost a year and a half has passed by, everyone is fed up with the online education scene. With the unlock process having started vigorously, many states have decided to reopen schools.
Well, this news has been receiving myriad reactions. Students are jumping with joy to return to their learning environment. Parents are worried if the safety protocols will be maintained in schools. Authorities, on their part, assure that the schools are ready to take in children. In all, this is a critical debate of education versus health.
Context
Since the rage of the pandemic has not died down completely, people are anxious about the reopening of schools. While the concern is valid, many experts say that it is important to open schools now. In August, a parliamentary panel noted that the online class situation has created a learning crisis. As students have been away from physical classes, their fundamental knowledge in mathematics and science would have grown weak.
As of now, several states like Telangana, Karnataka, Tamil Nadu, Haryana, Rajasthan and Delhi have opened their school gates for children. If there is one thing that all these states agree upon, it is that not opening schools could adversely affect a student's growth. Online classes, how-much-ever interactive, are not effective. Nothing can equal the feel and impact of physical classes. But a few states are still assessing their COVID-19 situation before deciding on opening schools.
If we look at the global scenario, schools are open in nearly 175 countries. Countries like Denmark and Netherlands had shut down schools only for a very short time. However, it is risky to open schools all at once in a huge country like India. Experts say that governments should plan the reopening of schools in a phased manner.
Schools should reopen for children
Surely, you would have heard the memes around the 'corona batch'. Some may find it funny, but the truth is, online education has had many disadvantages. As virtual classes began, screen time of children increased. Distraction during class times reached a peak. And how can we forget? Technological addiction took wings like never before. All of this has had a negative impact on the academic front for the children.
Even otherwise, studies have proved that the mental health of students is deteriorating due to online classes. In terms of physical development, children are growing more prone to obesity, sleep disorders and aggressive behaviour. It is also found that the developmental needs of children cannot be met during the virtual mode of education.
Let's think of rural India that has been suffering due to online classes. Reports after reports have shown us the reality. Underprivileged and marginalized children find it immensely hard to gain access to digital education. Around 210 million students miss out on online learning. A survey named School Children's Online and Offline Learning survey was conducted across 15 states and UTs in August. The results of the survey clearly reveal that the pandemic has badly affected the learning ability of 75% of rural children. This indicates that resuming classes would be a reason to rejoice for thousands.
Meanwhile, research demonstrates that children are less likely to get infected by the virus. Even without vaccination, they are safe from the severe forms of COVID-19. Thus, health experts think that parents need not worry about sending their unvaccinated children to school.
Moreover, the teachers and faculty are completely vaccinated against the virus. The governments have also planned to unfold the entire process in a phased manner. Some schools are looking at hybrid modes of education as well. So the school environment will be safe and conducive for learning.
Reopening of schools is risky
For any parent, the health of their child remains the top priority. Agreed that the teaching staff will be vaccinated, but parents are apprehensive that the family members of other students might not be vaccinated. Since vaccination is not available for children below 18 years, the unvaccinated children could become silent carriers of the disease. If the schools reopen, children are bound to mingle with each other. The fear is that there will be a quick spread of the virus among children. This is why parents think that reopening schools could be risky.
Although governments are reopening schools based on the prevailing COVID-19 situation, there is no guarantee that a resurgence might not occur. Reports show that even those who are vaccinated are acquiring the virus. In this situation, parents are wary of letting their children attend schools. In case schools become breeding grounds for the virus, reopening of physical classes would seriously affect the health reserves of the country.
Recently, it was identified that the COVID-19 cases rose quickly after schools reopened. Between July and August, the infection rate grew by 9.6% in Punjab. The positivity rates also increased in states which had reopened schools like Bihar, Madhya Pradesh, Gujarat and Chhattisgarh. A similar pattern is observed in the international circle too. For instance, Israel had to close schools within a week of reopening them, because 100% of the new COVID-19 cases were traced back to schools.
Critics point out that children are becoming more susceptible to the virus. In the US alone, 4.3 million children have been infected with the virus. Even as the number of cases are increasing, many young kids are getting hospitalized. Doctors have disclosed that kids with the virus are down with severe illnesses. So, it needs to be carefully considered if Indian children are physically ready to attend offline classes.
Apart from the health concerns of the parents, there are serious worries regarding the return of economically backward children to schools. The online classes have disrupted the education of marginalized children. So critics think educational campaigns have to be initiated to bring them back to schools. Measures to conduct a bridge course should also be strategized, else there will be a learning gap between those who attended online classes regularly and those who did not have access to it. All of this requires serious planning and implementation. Have the schools decided on this? If not, critics suggest that immediate reopening of online classes will not do much good to the vulnerable section.
---
🕵️ BEYOND ECHO CHAMBERS
For the Right:
Sambavami yuge yuge: How DMK is the new guardian angel of Hindus
For the Left:
Muslims can't use liberal arguments to justify communalism on the cow slaughter issue
---
🏴 STATE OF THE STATES
Rest your toes (Tamil Nadu) – Employees in most retail shops in the state spend their entire workday standing 'on their toes'. Several shops do not even have chairs for them to sit during their breaks. This unethical practice severely affects the health of the labourers. To put an end to this, the state government has tabled a Bill in the legislative assembly which makes it mandatory for retail establishments to provide seating facilities to their employees. The Bill will lead to the amendment of the Shops and Establishments Act 1947 by adding this new section. This will go a long way in bettering the working conditions of labourers.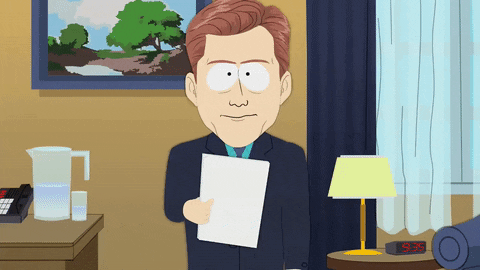 Prayer politics (Jharkhand) – The state BJP unit demonstrated against Chief Minister Hemant Soren's decision to allot a 'Namaz Room' in the legislative assembly. BJP MLAs chanted Hanuman Chalisa and Hare Rama holding placards. They asked the government to withdraw the order allotting the 'Namaz Room'. If not, they insisted, prayer rooms for all other religions should also be allotted. They alleged that the ruling government was playing a politics of appeasement right inside the temple of democracy. In the democratic temple's well, nothing is swell!
Party's face (Punjab) – Who will be the Chief Ministerial candidate for Aam Aadmi Party (AAP) during the 2022 assembly elections? That's the million-dollar question for the party high command in Delhi. During the last elections in 2017, the party did not announce a CM candidate before the polls. Supporters allege that it was one of the reasons why the party fared poorly then. Now, they want the high command to announce 2-time MP Bhagwant Mann as the CM candidate. While Mann has not said anything on this, he has been regularly meeting supporters over the past week. This is being seen as an attempt to signal the party high command in Delhi. But will they listen?
Honoured (Goa) – A military unit receives the highest honour when it is presented with 'The President's Colour' by the President of India. It is usually bestowed on military units for their meritorious service to the nation. Indian Navy's 'Naval Aviation' unit received this prestigious honour from President Ram Nath Kovind, during a function held in INS Hansa base in Vasco recently. Naval Aviation has been praised for its humanitarian and disaster relief operations not just in India but also in helping neighbouring countries. Receiving President's Colour is an honour to be proud of.
Bespectacled monkeys (Tripura) – The population of the endangered Phayre's leaf monkey, locally known as 'Chasma Bandar' (or bespectacled monkey), has seen an increase in the state. This primate has a chalk-white patch around its black eyes leading to its quirky name. Although the habitat of the Phayre's leaf monkey has been dwindling due to human interventions, the primates have learned to thrive on the rubber plantations. The species has adapted to adverse conditions, thereby providing bitter-sweet joy to conservationists.
---
🔢 KEY NUMBER
46 – Number of Ramsar Sites in India, which is the largest in South Asia. Ramsar Sites are also known as the List of Wetlands of International Importance. By designating wetlands as Ramsar Sites, the government commits to work on the 'wise use' of wetlands through international cooperation. It aims to conserve global biodiversity and sustain human life through maintenance of ecosystem components, processes and services.