November 24, 2021
either/view ⚖️
Religious uniformity
To: either/view subscribers
---
Good morning. It's a good thing you're up because according to a new study, sleeping more than 6.5 hours is bad for you. Researchers in Washington have learnt that, just like sleep deprivation, too much sleep can be linked to "cognitive decline". A night's rest of less than 4.5 hours and more than 6.5 hours can lead to a greater risk of you developing dementia later in life. Admittedly, there's still a lot we don't know about our sleep cycles and why it affects us so. But hey, the next time your alarm rings after a long night out, maybe think about your dementia-free future and get on with your day.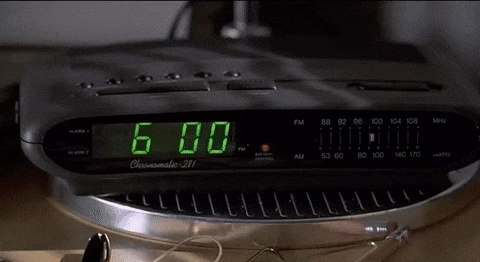 ---
📰

FEATURE STORY
Is India ready for a Uniform Civil Code?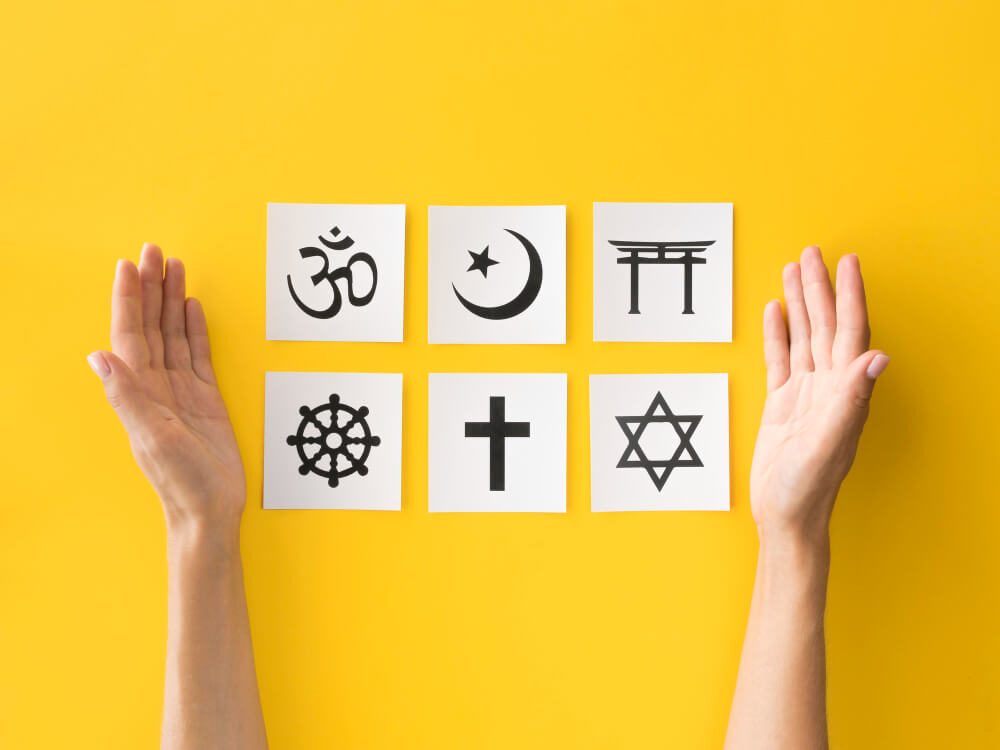 The concept of a secular India has been debated and discussed at length. Depending on your political ideology and religious views, what you view as a secular India could differ from someone else's. Religious discrimination is not new, certainly not in India. Shashi Tharoor distinguished western definitions of secularism as often being an absence of religion, but Indian secularism means many.
So, would it be a secular utopia if there were a set of rules that cut across religious lines? A Uniform Civil Code (UCC), for example. If you believe the things that often divide us as people – religion, caste, and community are dissipating, then a UCC seems like a good idea. However, it isn't that simple. As stated, India is a country of many religions and sub-groups. Some have more clout than others. Who would it benefit, and would it be detrimental to anyone?
Context
The debate and discussions around UCC have been around for a long time. The UCC is a common set of civil laws that govern various aspects of our lives like marriage, inheritance, adoption, divorce, etc. All this will be irrespective of one's religion. Depending on your religion, laws on marriage, divorce, succession, etc are different. Keep in mind, the UCC is different from public laws.
Let us go back in time. As India won independence, issues like justice, equality, and pluralism were debated as the constitution was being drawn up. The concept of UCC came up. At the time, an all-male contingent of the Hindu Mahasabha, traditional Congressmen, and Muslims rejected the idea. They wanted to protect personal laws on religious lines and identities. It was seen as a threat to religious minorities and Hinduism. As opposition to it grew, Nehru was forced to abandon it.
This disappointed the All India Women's Conference and Ambedkar. It was seen as the patriarchy, masking itself as religion, ensured the continued status quo of male dominance. It was included as Article 44 of the Directive Principles in the Constitution. However, in the Hindu Code Bills, some Hindu family laws were enacted in the 1950s. It was a compromise.
The concept of separate laws for religions came up during the controversial Shah Bano case in 1985. It focused on Muslim Personal Law which was partially based on Sharia Law. It dealt with unilateral divorce and polygamy. This case politicised the issue based on identity politics. It was seen as attacking certain religious minorities versus protecting cultural identity. In the years that followed, it has been debated by various political parties and religious groups. It has even been debated in the courts.
Can end discrimination under personal laws
One of the biggest proponents of a UCC is the judiciary. Earlier this year, the Delhi High court observed that the hope expressed in Article 44 of the constitution of a UCC for all its citizens shouldn't remain a mere hope. For decades, courts have asked successive governments to enforce a UCC. However, there's been a lack of political will.
The argument from some concerning personal law is that it should come from within the community. Given the complexities within communities alone, setting aside their leadership, this is unlikely to happen. Take the following example – The All India Muslim Personal Law Board defended the practice of triple talaq and polygamy before the Supreme Court. While they claim the laws they follow are based on the Quran, some Muslim scholars have debunked this.
One common myth is that the UCC will deprive minorities of their rights and culture. In India, it will likely have different paths for each religion concerning marriage, divorce, etc. Religious groups should not have the power. It should be given to the legislature. This will ensure the laws are assessed and modified according to the times. It would also mean the courts can exercise their jurisdiction.
One real-world example is Goa. The Goa Civil Code, 1961, is similar to the UCC, with some exceptions. The UCC is very much needed in India. Many people have already been deprived of equality and opportunity due to systematic discrimination and inequality. A UCC is a solution to this.
Weapon against minority communities and religions 
For a UCC to be deemed a success, it must aim for uniformity of rights in line with equality and gender justice. Since personal laws are often interconnected with religious beliefs, the UCC must be framed transparently. However, this is not realistic, especially when India has a history of religious marginalisation and discrimination.
Certain religious groups and communities have been at the receiving end of Hindutva politics. Here, The All India Muslim Personal Law Board's views are noteworthy. They said it is not suitable for a multi-religious country like India. They said it violated the fundamental right to practice religion.
In 2018, the Law Commission of India said a UCC is not necessary. On matters relating to conflicts of personal or family law in the constitution, it suggested amendments to the existing family laws. The ground reality is that India is a pluralistic country with many cultural practices. A uniform law may not be feasible. If a UCC is enacted, is there a guarantee it will be followed everywhere in the country? Not necessarily. Take the Hindu Marriage Act, 1955. Many rural communities do not follow this. Women would rather consult local panchayats than distant, expensive courts.
There is also no guarantee that the courts can resolve disputes under UCC quicker than any other instance. Given the backlog of cases and the expenses required to litigate, many will resort to their customary practices for a quick resolution. Concerning triple talaq, there is already criminal law. A UCC is not needed.
There has not been a Draft Bill put out for public discussion on UCC. The reason is when it comes to UCC, there are two main options – force people of different religions to follow Hindu law or abolish Hindu personal law. Both are not feasible.
---
🕵️ BEYOND ECHO CHAMBERS
For the Right:
Tale of two Indias: Censure for comedian Vir Das but golden silence for Kangana
For the Left:
Cryptocurrency is a Bogey that Indian Govt Needs to Ban, Not Regulate
---
🏴 STATE OF THE STATES
It's all about inclusivity (Kerala) – A state-run school in the state's Ernakulam district has successfully introduced a gender-neutral uniform for its students. This move was first brought up in 2018 and only pre-primary students were asked to come in with the new uniform. But after the school reopened after the pandemic, the new rule was extended to all its 754 students. The current president of the PTA, Vivek V, said that they "wanted all the students to have the same uniform so that they could enjoy the freedom of movement." And what better way to ensure that than a shirt and 3/4th shorts. The General Education Minister has also lauded this move, stressing the importance of promoting more gender-inclusive activities.
Backing Hindi speakers (Meghalaya) – CM Conrad K Sangma is now urging the students of Meghalaya to focus on learning Hindi. He pointed out that several students are moving towards studying foreign languages like "Japanese, Italian or Spanish" in hopes of securing decent job offers in those countries. But, stating his own experience with Hindi, he said that knowing the indigenous language puts one in an "advantageous position" when it comes to seeking employment in other states in this country.
Where have all the birds gone? (Himachal Pradesh) – Several environmental organisations and wildlife officials are worried about the "decline in the number of vultures" in the state. While authorities say that they have already taken the necessary measures to bring vultures back to the hill state, the ground reality in vulture numbers remains the same. Trying to prevent the extinction of the species, the Union Ministry of Environment and Forest has even launched a project that tracks the "movement of ecology and recovery of the critically endangered species".
A march against privatisation (West Bengal) – The All India Bank Officers' Confederation (AIBOC) has sent out a call for a protest march to New Delhi. Why? Because, looking at the budget, bankers fear the possibility of a law that will try to privatise nationalised banks. The AIBOC general secretary Soumya Dutta said, "Former Prime Minister Atal Bihari Vajpayee, who was from the BJP, had protested against the government decision to nationalise all private banks… Years later his successors are selling all these banks to crony capitalists." He later added that this move seems to be politically motivated instead of economically backed.
An illicit lion show (Gujarat) – A village in the Gir forest set up a whole "illegal lion show" and turns out, this isn't even the first time! The Gir forest is widely known as the "last abode" for the Asiatic lions so how they got access to the wildcats is understood. The organisers even laid a cow out as bait for the lion. As Deputy Conservator of Forest (Junagadh), S K Berwal puts it, "It is a classic case of a lion show, where someone set up bait to attract the lion." It really is the wild wild west over there.
---
🔢 KEY NUMBER
5 million – For the first time ever, India is planning to release around 5 million barrels of crude oil from its "emergency stockpile". Such a move is also being done by the US, Japan and other major economic powers to stabilise the rising price of oil. As of now, we have about 38 million barrels or 5.33 million tonnes of crude oil stashed away for a rainy day.