November 25, 2021
either/view ⚖️
The Crypto Conundrum
To: either/view subscribers
---
Good morning. Planning a vacation? How about Bitcoin city in El Salvador? President Nayib Bukele announced that the city, entirely funded with cryptocurrency, will be built at the base of the Conchagua volcano. The volcano's geothermal energy will be used to power bitcoin mining. The city will include residential and commercial spaces, museums, restaurants, bars, etc. It will also have transportation services like an airport, railways and a port. The estimated cost is around 300,000 bitcoins. One bitcoin is trading just under $60,000.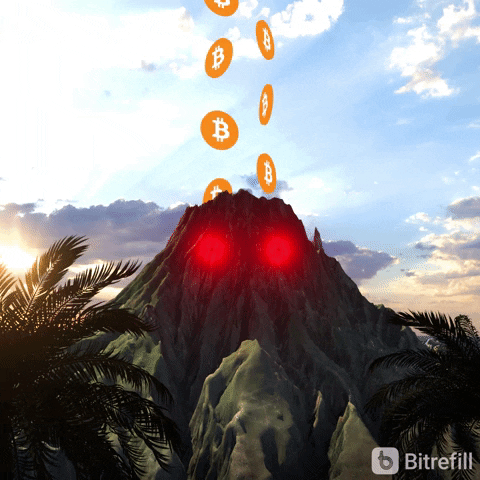 ---
📰

FEATURE STORY
India's love-hate relationship with cryptocurrencies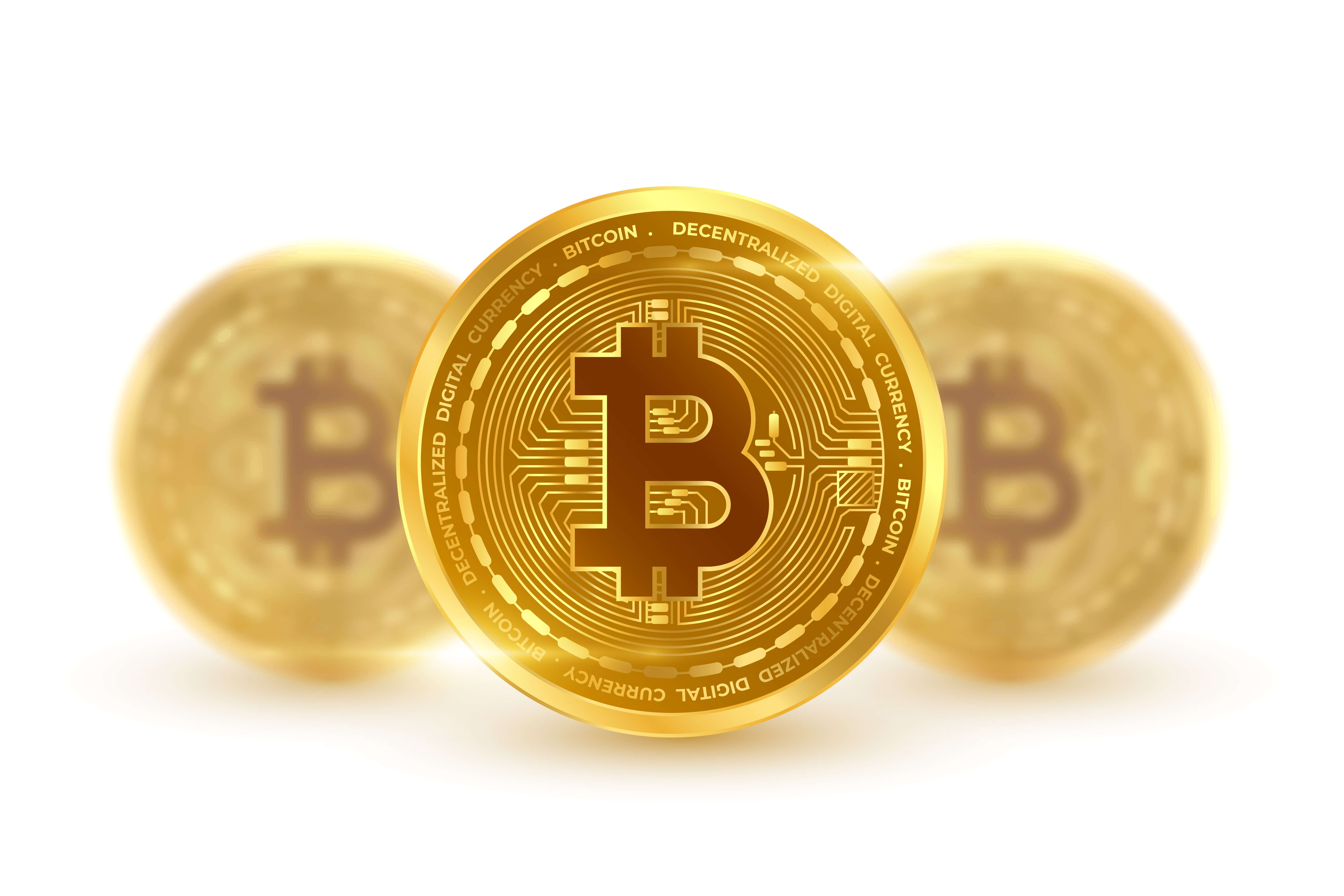 Is it a bird? Is it a plane? No! It's all your Shiba Inu inspired cryptocurrencies drastically fluctuating in value! And the market really is in distress right now as the Centre announced its plan to ban private cryptocurrencies in the country.
Looking at how India has the largest number of crypto owners in the world (allegedly), people were sure that such a ban would be impossible to conjure. But unsurprisingly, the rising number of crypto scams seems to have spooked the government even more than a couple of moonboys on Twitter. Still, one can't help but think about the impact such a bill could have on the future of our economy. Let's not kid ourselves, a number of experts still do believe that cryptos are the next stage of our economic evolution.
So let's get into it: is a ban on private cryptocurrencies really the best way to go about regulating the market?
Context
We're going to start with the age-old question, what is a cryptocurrency? Any virtual currency, that isn't issued by a bank or an institution, is a cryptocurrency. This is what makes them so incredibly difficult to track and a lot of the time, they are even anonymous.
Okay, so how do they work? Cryptocurrencies run on these things called blockchains. A blockchain is a decentralised system that manages and records transactions. All records made are permanent and cannot be amended, hacked or changed in any way. Things can only be added to it. And since this is the underlying technology that runs cryptos, it basically removes the need for a "third party" institution, like a bank.
So, what's the government's deal with all this? Well, back in 2018, the Reserve Bank of India (RBI) tried "virtually banning" all cryptocurrencies by telling banks to prohibit people from trading in them. This was later turned around by the Supreme Court in March 2020, as they believe that "such curbs are illegal".
Now, given the winter session is about to begin from November 29, the Centre seems to be back at trying to ban cryptos in India. As per the Lok Sabha website, the Cryptocurrency and Regulation of Official Digital Currency Bill, 2021 "seeks to prohibit all private cryptocurrencies in India, however, it allows for certain exceptions to promote the underlying technology". It is also trying to create a "framework for the creation of the official digital currency" that will be issued by the RBI.
10/10. Not a problem. Regulation should be enough.
First of all, it's important to note that cryptocurrency is a digital currency. It's a digital product that cannot be tracked physically. Banning something that doesn't necessarily have physical dimensions is frankly, damn near impossible. You can't ban lines of code. Realistically, these currencies might already exist in the market in "one form or the other." Thus, instead of taking up this unnecessarily herculean task, following Singapore's example and allowing regulated crypto transactions might actually help the Indian economy.
Our digital currency market grew from $923 million in April 2020, to $6.6 billion in May 2021. This comes with 300+ startups responsible for "tens of thousands of jobs". A blanket ban would not only harm investors but also India's startup space that inculcates innovation and prowess in the tech field. When investor safety gets brought up, major players in the industry and the government actually see eye to eye on the matter. Several independent voices have already spoken up about the lack of regulation and how that ultimately harms investors. And looking at our market's growth, that definitely isn't a good thing.
A major reason for the RBI to hate cryptocurrencies is that they would affect the macroeconomy and financial stability of the country. They believe that people would eventually stop investing in "bank-governed" assets like bonds and only invest in "assets out of [the bank's] purview". But that heavily depends on the definition of cryptocurrencies in India. In Singapore and the UK, cryptos are not legal tender. Instead, they are seen as properties. This forces crypto transactions to "comply with the financial regulators," one of which happens to be the RBI in this country.
Right now, the Centre seems to be leaning towards a ban, despite voices in the government speaking up against it, because of the "spectrum of regulatory risks" involved. Considering crypto is still in its infancy, the regulations would also have to be friendly towards evolution and change. Something even the PM was in favour of. And, it isn't like India would be or even is alone in dealing with the mutating scenario of digital tokens. Several states in the US, the UK and Singapore all have regulatory structures set up. Even think tanks like Policy 4.0 suggest an "India Wallet" to tackle the regulation issue. We've just got to be open to it.
0/10. Too tricky. Let's get rid of it.
Our policymakers have time and again shown their distaste for cryptocurrencies in India. From clearly declaring it an illegal tender in 2018 to repeatedly warning the public of the risks involved in investing in them, the guys at the top are definitely not fans. And honestly, it's easy to understand why too. The point of a private cryptocurrency is to have no pinpointable, single authority that oversees transactions. Essentially making it the perfect tool to launder money, avoid fair market practices and engage in other such illicit activities.
Their main reason for backing a crypto ban comes down to investor safety. Turns out, cryptocurrencies don't actually "maintain your records" which allows both sellers and investors complete anonymity. Not only does this pose a threat to you, the investor, but also poses a threat to national security as a whole. How are you supposed to know if your money is being used to fund insurgency? Private cryptos aren't trackable and a transaction cannot be reversed. Along with this, you can't even seek redressal if things do go bad. There isn't any ombudsman or authority to turn to.
When it comes to the intrinsic value of cryptocurrencies, a lot of people truly don't see any. According to author Monika Halan, "Cryptocurrency has been called a 'limited supply of nothing'. The minute the demand goes away, the price crashes since there is NO underlying asset." In fact, some wouldn't even use the term "investing" in relation to cryptos as the inherent lack of value immediately qualifies it as a "gamble". Some, including the RBI Governor Shaktikanta Das, also believe that the number of investors quoted by companies is "highly exaggerated" due to them not being "audited by a third party".
Besides, the bill only calls for a ban on "private cryptocurrencies", so major players like Bitcoin, Ethereum, etc, can relax. These are generally seen as "public blockchain-based cryptocurrencies". While they still allow for a certain degree of anonymity, their workings are nowhere close to that of private cryptos like Monero, Dash, etc. Going back to what Halan said, "No viable country will hand over currency, monetary policy and stability to a privately held, volatile digital token… Meme coins will not replace the dollar."
---
🕵️ BEYOND ECHO CHAMBERS
For the Right:
India's Farmers Have Shown the Way to the Long Democratic Pushback
For the Left:
In Rajasthan, Gandhis are repeating the Punjab crisis. This time with Gehlot and Pilot
---
🏴 STATE OF THE STATES
A haunted village? (Madhya Pradesh) – In Chhatarpur, residents fear Chouka village is haunted. It is mostly deserted, except for four senior citizens. Before, the village had a population of over 800. There have been reports of mysterious deaths. Two of the remaining residents said it was due to "bhoot pret." They recount villagers starting to leave as some started to fall ill. They thought evil forces were behind it. Administrative officials said there was no point intervening as it wasn't a law and order problem.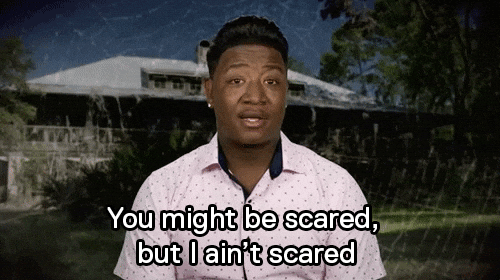 5 international airports (Uttar Pradesh) – The state is on its way to getting the highest number of airports of any state in the country. In total, it has eight operational ones currently. Till 2012, it had only two international airports – Lucknow and Varanasi. The third at Kushinagar started operations last month. At Ayodhya, work is underway on another airport while the fifth will come up at Jewar.
ISRO delays (Andhra Pradesh) – The floods ravaging the state have affected ISRO's plans for three launches by year-end. Their plans were already delayed due to the pandemic, including the Gaganyaan space mission. ISRO's launch location at Sriharikota has been affected as many of the roads leading up to Nellore, where it is located, are closed. If there aren't any more launches, it means this year saw only one successful launch.
Products going global (Jharkhand) – Indigenous products made by women in self-help groups under the brand 'Palash' are now available online. More than 2 lakh rural women entrepreneurs are manufacturing and packaging products under this brand. Two large e-commerce platforms signed MoUs to ensure that the products get a bigger market. The Jharkhand State Livelihood Promotion Society (JSLPS) will also sign MoUs with local partners to expedite delivery.
A separate district (Nagaland) – Nagaland's Rengma Nagas, predominantly settled in Tseminyu, are demanding a separate district. Rengma Selo Zi (RSZ), the youth body of the Rengma Naga tribe, organised the Tseminyu District Demand Walkathon. The 58 km walkathon was their way of lobbying the government to accelerate the long-cherished dream of the Rengma people – to make Tseminyu a separate district.
---
🔢 KEY NUMBER
43% – The share of Indian employees in the private sector who suffer from mental health issues at work. The data revealed by Assocham highlights the continued stigma associated with mental health at the workplace.