November 26, 2021
either/view ⚖️
Food for thought
To: either/view subscribers
---
Good morning. There's real trouble in paradise, guys. More albatrosses are getting divorced. Yes, the largest seabirds in the world, albatrosses. Normally, these birds are socially monogamous and "only 1% of albatrosses separate after choosing their life partner." But due to rising water temperatures and worsening environmental conditions, divorce rates have reached around 8% in the albatross community. Turns out, a warmer climate means less food for the family, leaving the birds to deal with longer working hours to cover a larger distance for the same. And it doesn't matter how stable your relationship is, long-distance changes things. The albatrosses can tell you that themselves.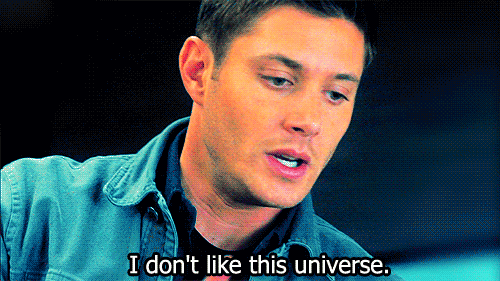 ---
📰

FEATURE STORY
Halal controversy in Kerala – religious bigotry or valid concerns?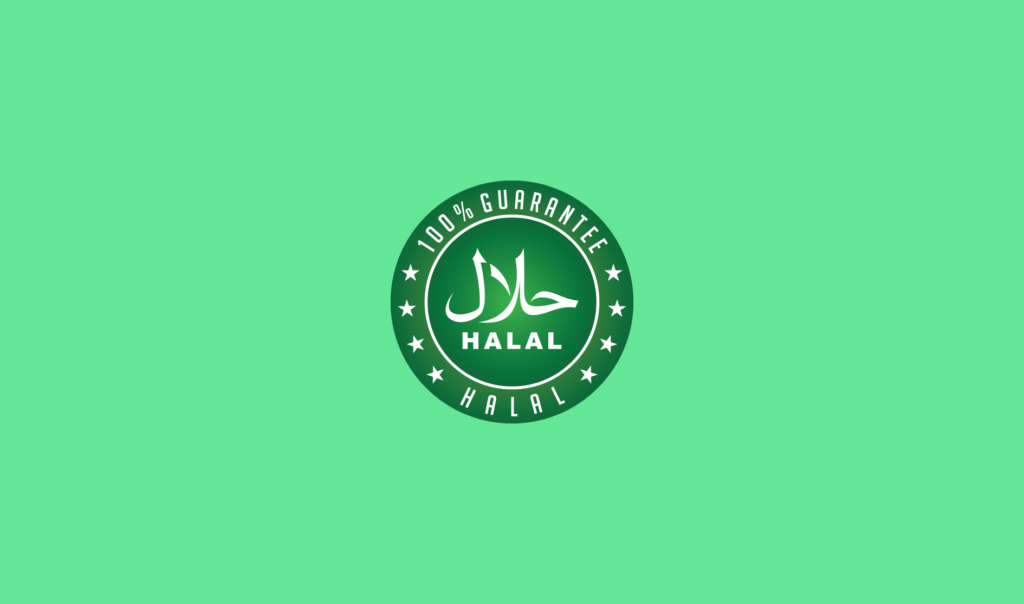 It's often said if you want to learn about a culture, it is through food. It is one of the reasons food travel shows are so popular. It can bring communities together over a shared communal experience. However, there's also some controversy around, especially when religion is brought into the mix.
In Kerala, there is a war brewing against Halal food. It is a mix of religion, politics, and food. Quite the list of ingredients. In the state, the BJP has taken offence to Halal meat and branding. The state is sometimes seen as more progressive than others, and this could upset the apple cart. Is the BJP right in objecting, or is it divisive politics?
Context
You may be familiar with the concept of Halal. Many meat products have Halal branding. The word Halal means 'permissible' in Arabic. If you're intending to buy, cook and eat a meat product, a Halal branding signifies that the animal was killed as per Islamic law specified in the Qur'an. To be more specific and descriptive, it is a form of slaughter where the jugular vein and carotid artery of the animal are cut. It ensures that the blood drains out before the meat is processed.
In general, Islam emphasises how an animal's life ends. It has to be as per Islamic regulations. In India, many companies decided that getting Halal certification was good for business. It is a way of telling consumers, particularly Muslim ones, that the product is of the highest quality standards. Not only is it good for domestic business, but there is also a benefit for exports, particularly to countries like Malaysia and Indonesia. In 2012, it was estimated that Halal branding could bolster the export market to about $200 billion in the decade ahead.
The controversy around Halal hasn't spared even the BCCI, which found itself at the receiving end of some online criticism. The cricketing body circulated an order on players adhering to a strict food regimen. They are only allowed to eat meat that is Halal certified. Zomato faced similar backlash for tagging restaurants that serve Halal food.
In Kerala, Halal food has been a staple for decades. It arrived in the state through influences in Gulf migration. In Muslim-dominated Malappuram and Kozhikode, Halal boards started coming up in meat shops. Most of them were run by Muslims. Soon, it was a common sight across the state, and Keralites took to it. The concept of meat-eating and policing food isn't new in India. Just look at what is happening in Gujarat, where there is opposition to street vendors displaying and selling non-vegetarian food.
Cultural identity
The BJP is clear in its stance. They want the state government to ban Halal food and boardings across the state. They believe that the practice isn't based on religion and said Islamic scholars would agree with their views. BJP state general secretary P Sudheer said Islam is being used as a religious facade for Halal. He said extremist organisations are using it to implement a communal agenda.
Echoing those sentiments was BJP state president K Surendran. He said the Halal phenomenon is not an accident, nor is it innocent. He said the sole agenda is to divide the people of Kerala. It is easy to see this as a purely Hindu right-wing issue. However, in this instance, you'd be wrong.
P C George, former leader of regional party Kerala Congress agreed with the BJP. This speaks to a larger point of how Christian nationalism propagates anti-Muslim sentiments in the state. He compared Halal food to religious fundamentalism. He then went specific, claiming spitting on food was mandatory for Muslims. Another point of controversy was the prasadam at Sabarimala. There was an uproar over Halal jaggery being used in it.   
This was even taken to the Kerala high court. A petition by S J R Kumar, general convener of the Sabarimala Action Committee, claimed that spoiled Halal-certified jaggery powder was being used. Given the importance of the temple for Hindus, there's an argument that food materials and practices from another religion were being accepted in a Hindu temple with its own rituals and customs.
Communal politics over food
The right-wing and the BJP policing food habits and practices isn't new. The uproar in Kerala is an attempt by the state BJP to consolidate the Hindu vote bank. This is done by dividing society along communal lines. The issue concerning the prasadam at Sabarimala had a simple explanation. The Travancore Devaswom Board said jaggery received had Halal certification as the supplier also exported to Arab countries.
The state's opposition parties and a leading hoteliers' union have asked for action against those involved in campaigning against Halal. Many restaurants and hotels use and serve Halal-certified food. It enables them to cater to a wider patron base. The Kerala Hotel and Restaurant Association (KHRA) represents more than 35,000 hotel and restaurant owners. They wrote a complaint to the chief minister and police chief seeking legal action.
On the allegations that spitting on food was common for Muslims, there is an easy explanation. It concerns 'manthrichoothal' – a ritual of blowing into food to bless it. This practice is limited to religious gatherings in some sub-sections. It also isn't common practice. The act of spitting on food doesn't happen. The malicious campaign is a misinterpretation of Islamic religious practice.
The consequences are real. Already reeling from the pandemic, many hotels and restaurants run by Muslims could be affected, not just financially, but be put in harm's way. That is why many Muslim hotel owners were hesitant to speak publicly on this issue.
---
🕵️ BEYOND ECHO CHAMBERS
For the Right:
India's family laws are discriminatory. That's why judges shouldn't be 'neutral' on gender
For the Left:
Bengal violence to farm protests: How liberal privilege shapes the way we think about what matters
---
🏴 STATE OF THE STATES
The ostrich in the room (Gujarat) – In an ad released by the state's Tourism Department, a couple of flightless ostriches were seen pecking away on arid land. The problem? Ostriches aren't native to Gujarat. In another ad, somebody mistakes a jackal for a wolf. All while trying to get people to visit the state for its rich fauna. The main problem here seems to be the "lack of coordination between forest [and] tourism departments". And this isn't even a one-off for Gujarat's tourism department. Just last year, the department used an African lion on their logo instead of that of the Asiatic variety. You know, the one the Gir forest is known for?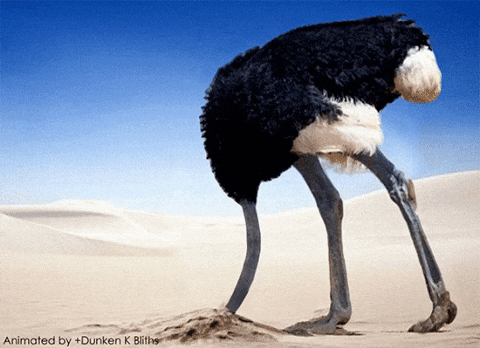 War practice (Manipur) – According to an intelligence report, the Manipur-based extremist group, People's Liberation Army (PLA), has gotten more confident by fighting in Myanmar's war " against pro-democracy resistance groups". The report said that Myanmar's army would take money from these Manipur-based extremist groups to allow them to live in their areas. The army even used the groups to carry out various duties like work checkpoints and patrolling. This "rubbing of shoulders" with Myanmar's army may have "emboldened" the PLA to strike the state after hiding for half a decade.
The sign says "no entry" (Delhi) – In a bid to improve the air quality of Delhi, the government has announced that, from November 27 onwards, only CNG and electric vehicles will be allowed to enter the territory. Barring vehicles engaged in essential services, any vehicle using "other fuels" to operate will immediately be stopped from entering. This ban will stay till December 3. Government officials are being told to use public transport to come to work till then. There was a slight improvement in Delhi's air quality recently and the government is trying to keep it going.
A prize for vaccinations (Bihar) – The disparity between the coverage of the first dose against Covid-19 and its second dose is a serious problem in India. So, the Bihar government has come up with quite an enticing offer to deal with this. The government has set up a "lucky draw" for those getting their second shot. According to Health Minister Mangal Pandey, "Those who take their second dose may win a television, mixer grinder, cooking gas, ceiling fan or blanket after a lucky draw from November 27 to December 31." One winner from each block will be given a "bumper prize" and 10 others from the same will get "consolation prizes". This is supposed to happen every week till the end of this year.
Not for sale (Andhra Pradesh) – The state government has passed a new bill to stop the sale of movie tickets physically in movie halls. Why? This is their way of curbing tax evasion. All ticket sales in Andhra Pradesh will now happen online, through a platform that will be run by the government. The platform is supposed to work like the Indian Railways ticketing system online. All of this will be done to check the "selling of tickets in the black market at a higher price". Another good thing will be the lack of long queues at the ticket booths of cinema halls.
---
🔢 KEY NUMBER
3.61 lakh – The Union Ministry of Housing and Urban Affairs approved the construction of another 3.61 lakh houses under the Pradhan Mantri Awas Yojana (Urban). This brings the total number of houses built under this scheme up to 1.14 crore. Out of this, 52.5 lakh houses have already been completed and delivered.