November 27, 2021
either/view ⚖️
Gift of a child
To: either/view subscribers
---
KNOW YOUR RIGHTS – EDITION 16
Right to Adoption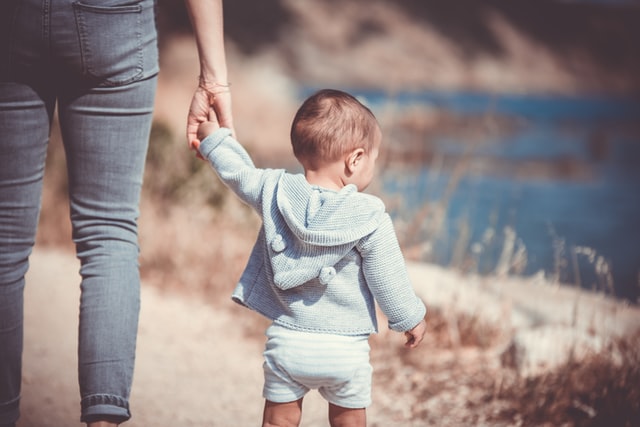 Good morning. Parenthood, for some, can be a complicated process. The journey to the ultimate endpoint of caring for a child has many avenues. Adoption is one such path. In India, prospective parents have two options on the table.
1. Hindu Adoptions and Maintenance Act (HAMA), 1956
In 1956, the Hindu Adoptions and Maintenance Act (HAMA) was enacted as part of the Hindu Code Bills. Under the leadership of Jawaharlal Nehru, the HAMA, along with other laws, were put forward to standardise Hindu legal tradition. The law was about adopting children by a Hindu adult. So, a Hindu or someone who comes under an umbrella term of Hindus will include:
A Hindu by religion
A Buddhist, Jain, or Sikh
Your parents are Hindus, Buddhists, Jains, or Sikhs
If you were an abandoned child whose parents are unknown and brought up as a Hindu, Buddhist, Jain, or Sikh
Someone who converted to become a Hindu, Buddhist, Jain, or Sikh
You may have noticed some exclusions. The Act didn't include Muslims, Christians, Parsis, or Jews. Another point to note is that it doesn't apply to adoptions before 1956. However, it does for marriages before or after the enactment of the law.
An adoption under HAMA is complete only if it meets certain criteria. First, the adoption complies with the components of the Act. Second, the person giving up a child for adoption can legally do so. Once a child is adopted, they are the child of their adoptive parents for all purposes. The parents have all the parental rights and obligations, and the child will have all the rights and obligations of a son or daughter.
In India, adoption is open to Indian citizens, Overseas Citizens of India (OCIs), and foreign nationals irrespective of gender or marital status. Specifically for NRIs, the Women and Child Development (WCD) Ministry is looking to amend the HAMA to make it easier for them to adopt. Earlier, NRIs were required to stay in India for two years after completion of the formalities. The amendment proposes for this to be scrapped.
2. Central Adoption Resource Authority (CARA)
CARA is an autonomous national body under the Ministry of Women and Child Development. It deals with the adoption of orphaned, surrendered, or abandoned children through recognised agencies.
In 2015, the Child Adoption Resource Information and Guidance System (CARINGS) was introduced. It is a centralised digital database of adoptable children and prospective parents. The point of this is a smooth system to facilitate maximum adoptions.
As with any adoption process, the adoptive parents must meet certain criteria:
The prospective parents should be physically, mentally, financially, and emotionally stable. 
The prospective parents can adopt with the consent of both spouses is if they are a married couple.
A child can be adopted by a married couple only if they have at least two years of a stable marital relationship.
The minimum age difference between the child and either prospective parent cannot be less than 25 years.   
If a couple has three or more children, they can't be considered for adoption. The exception is cases of a special needs child. 
If the prospective parent(s) meet these criteria, these will be the next steps:
Apply to Specialised Adoption Agencies through CARINGS and upload the relevant documents.
They can choose the desired state or states at the time of registration.
Once they have their registration number, they can select a Specialised Adoption Agency closest to their location. A Home Study Report will be done by a social worker, and the report will be completed within 30 days from the date of submission of the relevant documents.
If the report is satisfactory, the prospective parents will be declared eligible by the Specialised Adoption Agency.
Can step-parents adopt? Yes, however, consent of the biological parent will be needed first. Then, as with all adoption procedures, they will need to register with CARA once they have filed an application in court for an adoption order. If there's a custody case in litigation, the adoption process will begin after it is settled.
Adoption concerning differently-abled
For a differently-abled person wanting to adopt, it depends on the type and severity of their disability. The eligibility will depend on the results of a home study conducted by a social worker. It will determine if the prospective individual or couple can support and parent a child given their circumstance.
In January 2020, CARA held a national consensus to discuss improving the adoption process. One of the points discussed was the introduction of classification for children with special needs. Per the latest data from CARA, only 40 children with disabilities were adopted between 2018 and 2019.
Religious aspects
It is important to mention the Guardians and Ward Act (GWA), 1890. For non-Hindus, they can approach a court under the GWA. However, they aren't natural parents. They can only take a child under foster care and become their guardian. The child doesn't have the legal right of inheritance. This changed in 2014. The Supreme Court granted adoption rights for all persons irrespective of religion under the Juvenile Justice (Care and Protection of Children) Act 2000. It would also make them natural parents.
The All India Muslim Personal Law Board (AIMPLB) objected to the 2014 decision. Their concern was that it was a covert way to introduce a Uniform Law which could infringe upon Shariat Law. They also cited religious rules as Islam prohibits adoption, but does encourage providing for an orphan. They were also concerned about the nature of relations between an adopted son and mother.
In India, there aren't uniform laws regarding family matters. Some have called for a Uniform Civil Code for adoption. However, problems arise when there are different laws for Hindus and non-Hindus. A uniformity won't violate the fundamental right to religion. India is a signatory to the Convention on the Rights of a Child (CRC).
LGBTQ+ parenthood
In February, the government stated LQBTQI+ relationships cannot be compared to the traditional Indian family unit of a husband, wife, and child. It was done while addressing petitions seeking the legal recognition of LGBTQI+ marriages. Since it has no legal binding, it prevents LGBTQI+ couples from adoption. It's because the minimum eligibility is proof of marriage.