April 19, 2023
Good morning. In today's either/view, we discuss whether Meta Verified is a good service. We also look at prayers being allowed at Jamia Masjid in Srinagar for the first time since 2019, among other news.
---
📰

FEATURE STORY
Is Meta Verified all that it's cut out to be?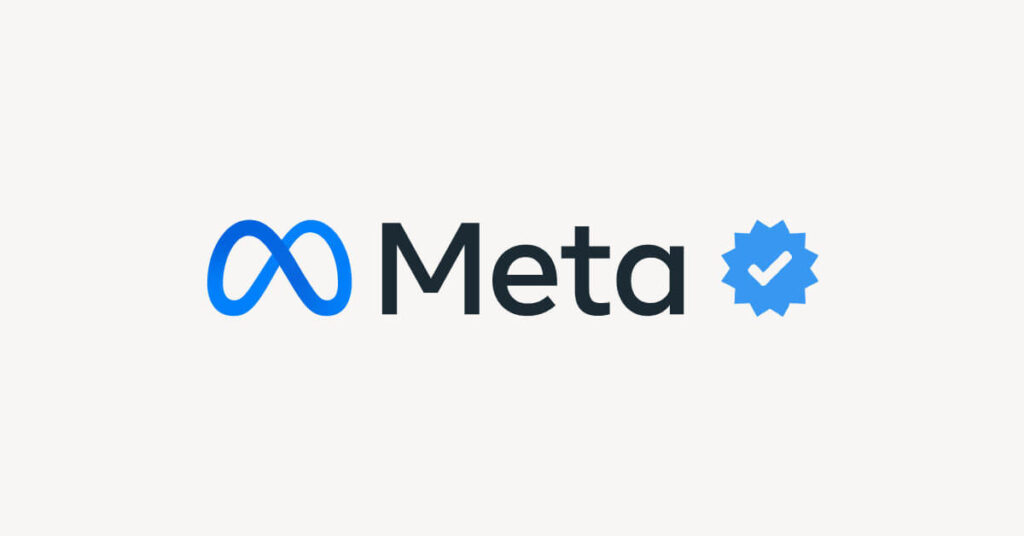 It has been quite a bumpy ride of late for Meta and its founder and CEO, Mark Zuckerberg. The company has laid off thousands of employees, and the Metaverse has yet to take the world by storm. Like Twitter, Meta has faced issues of privacy and authenticity with criticism from all quarters.
In comes Meta Verified. Following in the footsteps of Twitter Blue, it's a subscription service that allows users to verify their accounts and get a blue badge. For Meta, this could be a way to keep the critics at bay. But is the service worth it? Does it ensure privacy and authenticity?
Context
Privacy and social media aren't a match made in heaven. Meta is aware of this more than most. The company, even when it was called Facebook, ran afoul of regulators and weathered user anger as it racked up billions of dollars in profits.
In 2018, the company was in the midst of a crisis. The company's handling of how its data was bought by app developers was under the microscope. News came that a data analytics company used by Donald Trump's presidential campaign collected data on 50 million people through a quiz app. Zuckerberg issued an apology and promised changes.
This wasn't the first time he had to do this routine. In 2007, reports surfaced that companies could track purchases by Facebook users, and their friends would be informed about it, often without their consent. In 2011, Facebook settled with the Federal Trade Commission (FTC) and agreed to undergo an independent privacy evaluation every other year for the next two decades.
Arguably, no one has been harsher on the company than the European Union (EU). In 2018, the EU introduced the General Data Protection Regulation (GDPR) that governed how companies stored user information and required them to disclose a breach within 72 hours. The company has paid hundreds of millions of dollars in fines and settlements for privacy breaches.
Last year, the company announced new changes to its privacy policy. Meta said they were going to focus on telling people how the company uses collected data more clearly. When it rolled out, the company said it wasn't changing how it collected or shared data. It was more of simplifying the language and providing detailed explanations of its data practices.
Zuckerberg has been on the back foot with regulators and lawmakers breathing down his and the company's neck over these issues. Meta Verified is what the company hopes will put people's minds at ease. It rolled out in Australia and New Zealand this February. It's $14.99 monthly on mobile devices and $11.99 for web users. It later came to the US. It offers account protection, support, and increased visibility on Instagram and Facebook.
Is the service worth it? Will it usher in a new era of authenticity and security where people don't have to worry about their personal information or identities? It remains to be seen.
VIEW: It's an important step forward
If you're a creator, Meta Verified is the way to go. To ensure that not just anyone can get Meta Verified with the blue badge, there are some minimum requirements. You have to be at least 18 years and have a valid government ID. The company said that broader access to verification and account support is among the top requests they get from creators.
Creators thrive on accessibility and reaching a broad audience. Meta Verified offers this. It starts with authenticity. According to the Identity Theft Resource Center, social media account takeover reports increased by 288% over the previous year. The verified badge ensures creators are who they say they are. With enhanced protection measures and account monitoring, it becomes difficult for imposters to target those with a growing online audience.
A lot of what Meta Verified stems from is feedback from creators, which Meta said it took on board when creating this service. If you're a creator with a large audience and have issues concerning your account, it helps to have someone address those problems. That's what Verified gets you, a real person who'll help sort things out.
Meta wants this to be a win-win situation. Users feel safe on the site, and the company gets additional revenue. Wall Street is optimistic about Meta Verified, estimating the company could add 12 million paid users by early 2024. That's about $1.7 billion in revenue.
COUNTERVIEW: Not all it's chalked out to be
The battle to stay safe online is heating up. Meta wants people to have the feeling of safety on their platform. While Wall Street may be optimistic, internet and privacy advocates aren't. Even though it's difficult, it's still possible to dupe the verifying systems. Some have called Verified a waste of time and money. Accounts can just be compromised by someone who can pass the verification and has sophisticated knowledge about this stuff.
We still don't have a clear idea of how Twitter Blue is doing. Some unofficial estimates say there are about 3 lakh users. The question is, who is Verified for? If you're a casual Facebook or Instagram user, do you want to pay monthly just to use the otherwise free site/app? Most people have enough subscription services to handle. Adding another might not be appealing.
It's an unsurprising short-sighted business decision by Meta. The company needs money as net income declined 55% year-on-year in Q4 2022. For years, experts and advocates have called for the company to change its real-name policy to reflect the reality of the ever-changing world. For marginalised voices, Meta Verified is bad news. For example, putting out their real names is dicey for some adult content creators and performers. It's deja vu for the company that got in hot water over its real name policy in 2014.
So what's the point of Meta having Verified? For creators only? Analysts say the company is scraping the bottom of the barrel for ideas. Even if it's a purely business decision, there's no long-term vision.
Reference Links:
What is your opinion on this?
(Only subscribers can participate in polls)
a) Meta Verified is a good service.
b) Meta Verified is a bad service.
---
🕵️ BEYOND ECHO CHAMBERS
For the Right:
Is the UP model that of bulldozers and encounters?
For the Left:
Defective Campaign Against Adani Risks India's Global Credibility & Public Money
---
🇮🇳 STATE OF THE STATES
Jamia mosque reopened for prayers (Kashmir) – Shab-e-Qadr, the night of strength and blessings, was marked with religious zeal across Kashmir valley, as mass prayers were permitted at the famous Jamia Masjid, just three days after Jumma-tul-Vida prayers were prohibited. The Shab-e-Qadr prayers were permitted at the 14th-century mosque for the first time since 2019. Muslims flocked to mosques and shrines surrounding the valley Monday night for prayers and Quran recitals as the fasting month of Ramzan came to a conclusion.
Why it matters: The largest crowd was seen at the Hazratbal Shrine, which is located on the shores of Dal Lake and houses the sacred relic of Prophet Mohammad. Along with the shrine, hundreds of devoted Muslims congregated at the Jamia Masjid in the city's Nowhatta district, as well as the Dast-e-Geer Sahib and Sayed Yaqoob Shah shrines. The news is of great significance as the authorities had not permitted the locals to gather for any of the significant prayers during the entire month of Ramadan.
Vijayan to pass the same resolution as Stalin (Kerala) – The government of Kerala has said that it will consider Tamil Nadu Chief Minister MK Stalin's request to Union Government and the President to impose a time limit on the Governors to approve bills sent to them. The appeal has come amid allegations by several states on the BJP-appointed governors who are deliberately stalling measures passed by legislatures due to political differences. TN CM MK Stalin called for altering the Constitution to abolish the anomaly that gives governors the power to hinder public works.
Why it matters: In this context, Kerala Chief Minister Pinarayi Vijayan assured his Tamil Nadu counterpart Stalin, who had written to him urging the Kerala Assembly to adopt the resolution, as the Tamil Nadu Assembly had done on April 10. Stalin had also included an excerpt from the Tamil Nadu assembly's resolution in his letter to Pinarayi. Governors have been causing trouble in all the states where the BJP is not in power. VK Saxena in Delhi, B Purohit in Punjab, RN Ravi in Tamil Nadu, Arif M. Khan in Kerala, and many more have been constantly clashing with the elected governments and disrupting them from working.
Did the liquor ban achieve anything? (Bihar) – Since 2016, when Bihar's liquor prohibition legislation took effect, there have been 199 official hooch fatalities (if suspected hooch deaths are added, the number rises to 269) and 30 cases filed, but no one has been convicted. Thirteen persons were acquitted by the Patna High Court in July last year after being convicted by a lower court in the 2016 Gopalganj hooch killings case.
Why it matters: While the most recent police report does not disclose the status of total liquor cases, prior police reports state that over 3.75 lakh cases have been filed under the liquor legislation, with over 4.25 lakh arrests. Over 90% of these instances include the intake of alcoholic beverages. Over 25,000 people are still being held in 57 prisons across the state, with a total capacity of 57,000 prisoners, for violating the booze prohibition. This shows that not only has the state failed in apprehending convicts responsible for hooch deaths, but the state has also lost a lot of revenue because of the ban on alcohol.
Goa hailed for infra development in schools (Goa) – At the most recent project approval board (PAB) meeting of the Samagra Shiksha Abhiyan (SSA) for the coming school year 2023-24, Goa received honours for encompassing 100% of schools in the entire state with all basic infrastructure amenities such as drinking water, power supply, and separate toilets for girls and boys. The annual conference is convened to examine the execution of the SSA program in every state and to authorise funds for the coming fiscal year.
Why it matters: According to the PAB, 917 of Goa's 1,510 schools had ramps for impaired pupils, accounting for 60.7% of the institutions. Furthermore, 87 or 5.7% of schools had disability-friendly bathrooms for boys, while 79 or 5.2% of schools had similar facilities for disabled girls. The figures were taken from the Union education ministry's Unified District Information System for Education (U-DISE) Report 2019-20. According to the statistics, Goa is one of the top states, with 100% of government and private management colleges covered with all essential amenity services. Furthermore, all 1,500 schools, including state-funded institutions, have their own library.
Security recovers firearms from the KIA (Manipur) – Following a brief armed conflict and exchange of gunfire during a search operation on Sunday, security authorities in Manipur captured firearms from militants of the Kuki Independent Army (KIA). On 8 April, the state police force was looking for the KIA's self-styled commander-in-chief Thangkhongam Haokip alias Davidson and his men on suspicion of pillaging weapons from a "Suspension of Operation (SoO)" camp (Horeb Camp) in the Henglep area of Churachandpur district, bordering Myanmar.
Why it matters: Cadres of rebel organisations that have signed a ceasefire or SoO agreement with the government were housed in the camp. The KIA has not signed the ceasefire agreement. Following the alleged robbery, the police initiated combing efforts to find the rebels and promised a ₹50,000 cash reward for any information on their locations. Once the security forces had locked down on the position of the militants, they made the first move and initiated the attack. The weapons used by them were custom-made, and they also had a few Chinese grenades.
---
🔢 KEY NUMBER
₹25,000 – The Assam government will award a cash prize of ₹25,000 to performers who set Guinness World Records.