April 20, 2023
Good morning. In today's either/view, we discuss whether Xiaomi's success story in India is nearing its end. We also look at the change in school timings due to the heatwave in Jharkhand, among other news.
---
📰

FEATURE STORY
Will 2023 be the end of Xiaomi's success story in India?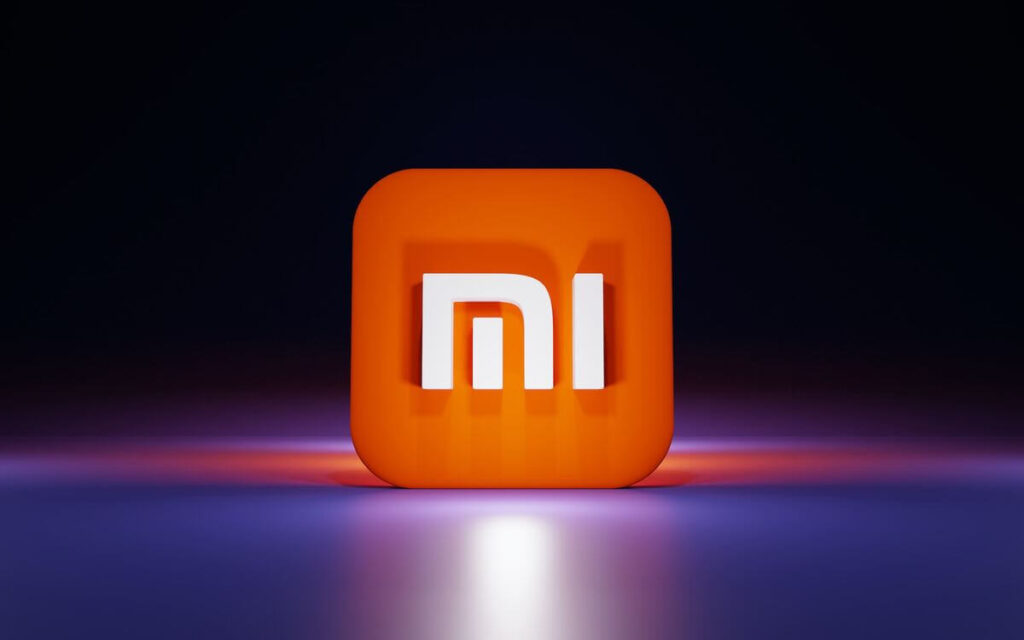 It's been an extraordinary thirteen years for Xiaomi, which has made its mark across the smartphone, the Internet of Things (IoT) and Electric Vehicles (EV) sectors, clashing with all the existing big players in those segments.
In India, Xiaomi stirred up a storm by leading the market for the past twenty fiscal quarters. But its performance in the last quarter didn't measure up. Market analysts are worried whether the company can battle the global and domestic headwinds it's facing in India. But its rapid growth trajectory and extremely loyal customer base cannot be counted out.
Context
Lei Jun wanted to make a cool company – "the coolest company in the hearts of our users." When Jun first introduced Xiaomi in 2010, the Chinese electronics company only offered a free Android-based operating system (OS) called MIUI. Back then, the domestic OS segment in China was already crowded with long-time players like Huawei, while Samsung and Apple dominated the international market.
The company built an extensive online community around its product. Within a year of launch, Xiaomi's subscribers rose from 100 to 500,000. Every Friday, the company rolled out a new OS version for download after gathering the users' input on changes they'd like to see in MIUI.
This allowed Xiaomi to build a loyal customer base and position its products as quality services at affordable rates. Soon, the company came to be known as 'the Apple of China' for offering Apple-inspired products.
Xiaomi made its debut in the Indian smartphone market in 2014. Its burgeoning online community ensured that the brand was taken as a serious player. But that's not all it had in its armour. The company was able to undercut rivals like Samsung, Apple, and Vivo by providing higher specs at cheaper rates.
Over the years, it became the top-selling smartphone brand in India. Xiaomi has two ranges – Redmi, which is a lower-priced and affordable segment, and MI, a range for its premium products. Through the Mi Community app, its customers spoke directly to engineers and moderators from Xiaomi. The company is so popular in India that every third person of the population owns a Xiaomi device. In fact, in 2019, it took only fifteen minutes for the Redmi Note 8 to be sold out.
Xiaomi's rapid success with phones wrote its conquest of other Indian markets too, like smart TVs and other IoT devices. Soon, the Beijing-based firm began investing in Indian startups and offering financial services through the Mi Pay and Mi Credit apps.
But the company has entered its ninth year in the country with some turbulence on the way. In complete contrast with its aggressive offerings earlier, the company quietly retracted its financial services in 2022. As noted by Counterpoint Research, Xiaomi's shipments in 2022 declined amidst a global slowdown in the smartphone industry.
Its recent roadblocks have got people wondering whether the tech giant is losing its grip on the Indian market. But it could all just be temporary.
VIEW: It's losing its lustre
Xiaomi's prospects in 2023 are looking dim. In 2022, its smartphone shipments dipped by 24% year-over-year. Previously at the top, in Q4 FY22, Xiaomi dropped to third place behind Samsung and Chinese rival Vivo. The company witnessed a 40% decline in annual growth in the same quarter.
Xiaomi's encounter with the Enforcement Directorate severely damaged its image and the trust it had cultivated with customers, distributors and retailers. The federal financial crime agency seized assets worth $725 million from Xiaomi for violating India's foreign exchange laws. Added to this were multiple top-level exits. Manu Kumar Jain, Xiaomi's poster boy and managing director in India, switched base to Dubai right before the ED debacle.
India's ever-escalating border tensions with China don't bode well for the company. In 2020, the Government of India banned hundreds of Chinese apps, including Xiaomi's Mi Community and Mi Browser. It was a major blow to the company. Vandalism threats, paired with the Indian government's increasing scrutiny over its operations and data management, will make it hard for the company to bounce back from its recent financial setbacks.
COUNTERVIEW: It'll bounce back
It's not only Xiaomi that experienced a decline in 2022. Canalys wrote that 2022 was "an extremely challenging year for all vendors." Most smartphone companies, including Apple, saw their shipments decline in the last few quarters due to an overall slowdown in the smartphone market. It's not the companies to blame, per se, but macroeconomic headwinds like inflation and unemployment.
Xiaomi indeed fared poorly in the final quarter of 2022, but the company still retained its top position in shipments overall. Despite its financial setbacks, Xiaomi continues to offer high-spec products at very competitive prices, like the Xiaomi 13 Pro. What's more, it has contributed to creating a competitive value-for-money segment in India.
The TRA's Brand Trust Report (BTR) 2023 revealed that it's the most trusted brand in the smartphone category. The company survived the distrust and animosity towards China after the Galwan Valley clash and the Covid-19 pandemic. It would be premature to predict Xiaomi's demise, as there is still a chance the company might hold the market by its horns again in the upcoming years.
Reference Links:
What is your opinion on this?
(Only subscribers can participate in polls)
a) Xiaomi is losing its grip on the Indian market.
b) Xiaomi isn't losing its grip on the Indian market.
---
🕵️ BEYOND ECHO CHAMBERS
For the Right:
The message in AAP's rise to the status of national party
For the Left:
Same-sex marriage: In attacking notions of love, the Jamiat-e-ulema-e-Hind propagates a narrative that is hostile to change
---
🇮🇳 STATE OF THE STATES
Government to give free plants to citizens (Delhi) – The Delhi government intends to offer miniature plants and pots at zero cost to residents in order to increase green cover in the capital city of India, said Environment Minister Gopal Rai on 19th April. In an interview, he said that a team is being formed to determine plant species with a high death rate after transplantation and to investigate the influence of soil type and other factors on relocated trees in order to enhance their survival rate.
Why it matters: Small plants, according to biodiversity experts, are easier to care for and use fewer resources than bigger ones. Smaller plants are a more sustainable option for boosting green coverage in certain regions. The government is also running a survey and is asking Delhiites about the choice of plant they would like to raise. According to the most recent India State of Forest Report, the green cover of Delhi has grown from 21.88 to 23.06 percent of its geographical area. However, Rai stated that the government is considering alternate options like urban farming to generate green cover as Delhi is slowly approaching a point of saturation.
TN to host International Surf Open (Tamil Nadu) – With undivided attention on the 2028 Olympic Games, Tamil Nadu is going to host an International Surf Open as part of the World Surf League (WSL) between August 14-20 at Mahabalipuram. It will be the first of its kind in India. Udhayanidhi Stalin, the sports minister of Tamil Nadu, formally cleared it on Tuesday and pledged the government's complete backing to the Surfing Federation of India (SFI) and Tamil Nadu Surf Association (TNSA) in hosting the world tournament.
Why it matters: Tamil Nadu has evolved as a surfing destination in India in recent years, with a strong talent pool in both the Groms (16 & under) and open men's divisions. The state is home to 19 of the top 20 national surfers. Arun Vasu, chairman and managing director of the TT Group, which fostered surfing culture in Tamil Nadu, stated that the International Surf Open, a WSL QS 3000 event, will draw players from 12-14 countries and 80-100 surfers. This is a significant development as usually, non-conventional sports do not receive much support.
School timings to change due to heat (Jharkhand) – With Jharkhand facing extreme heat, the state administration ordered a modification in school hours from April 19 to 25. According to an order issued by the education department, pupils from preschool to class 5 will attend school from 7 a.m. to 11 a.m., while seniors will attend courses until noon. No prayer meetings or sports will be held in the sun during this period, and midday meals will continue to be served.
Why it matters: In a recent advisory, the health agency advised individuals to drink plenty of water, dress in light-coloured, loose, cotton clothing, and cover their heads with a cloth, hat, or umbrella while leaving their homes. Meanwhile, the Jharkhand High Court ordered the state administration to guarantee that there is no shortage of water in Ranchi during the summer season. It threatened the administration with harsh repercussions if the water sources in the state capital were discovered to be encroached upon. Heatwave alerts have been issued in several states of India.
Electricity consumption peaks in summers (Maharashtra) – On Tuesday, Maharashtra's peak electricity consumption touched a record-breaking high of 29,116 MW as temperatures climbed in numerous districts. In April of last year, the state's peak demand for power was 28,846 MW. Peak power consumption in Mumbai reached a new record of 3,700 MW this year. Dinesh Waghmare, chairman and MD of Maharashtra State Electricity Transmission Company Ltd, stated that there was no error/tripping of any lines or disruption in supply.
Why it matters: Waghmare stated that power was given to nearly three crore consumers in the state throughout the day. Meanwhile, the state's electrical companies have inked power purchase agreements to cover any deficit caused by the change in demand this summer. In a recent report, Maharashtra had topped the nation in terms of GDP contribution. Ensuring that the state lines continue to power the state and fuel its economic growth is of utmost importance.
Hun Thadou Festival begins in Kangpokpi (Manipur) – Manipur Chief Minister N Biren Singh inaugurated the two-day 5th state-level HUN Thadou Cultural Festival, 2023, at Thomas Ground in Kangpokpi district on Tuesday. CM Biren Singh also issued a memento in connection with the festival based on the theme of a "drug-free society.
Why it matters: He noted that the administration had emphasised the necessity of protecting identities and creating a "drug-free society" during the previous six years. He also noted that the current administration had erected traditional cottages for all 35 groups at Moirang Khunou's Sangai Ethnic Park. According to the chief minister, this is a method for the government to acknowledge and appreciate the diverse groups that coexist in the state.
---
🔢 KEY NUMBER
110 – 110 former members of a Bodo terror outfit have joined the BJP in Assam.