August 31, 2022
Good morning. In today's either/view, we discuss whether moonlighting by employees is ethical. We also look at Delhi topping the list of crimes against women in India, among other news.
Also, our team is on leave today on the occasion of Ganesh Chaturthi. So you will not receive the newsletter tomorrow. We will be back on Friday.
---
📰

FEATURE STORY
Is Moonlighting Ethical?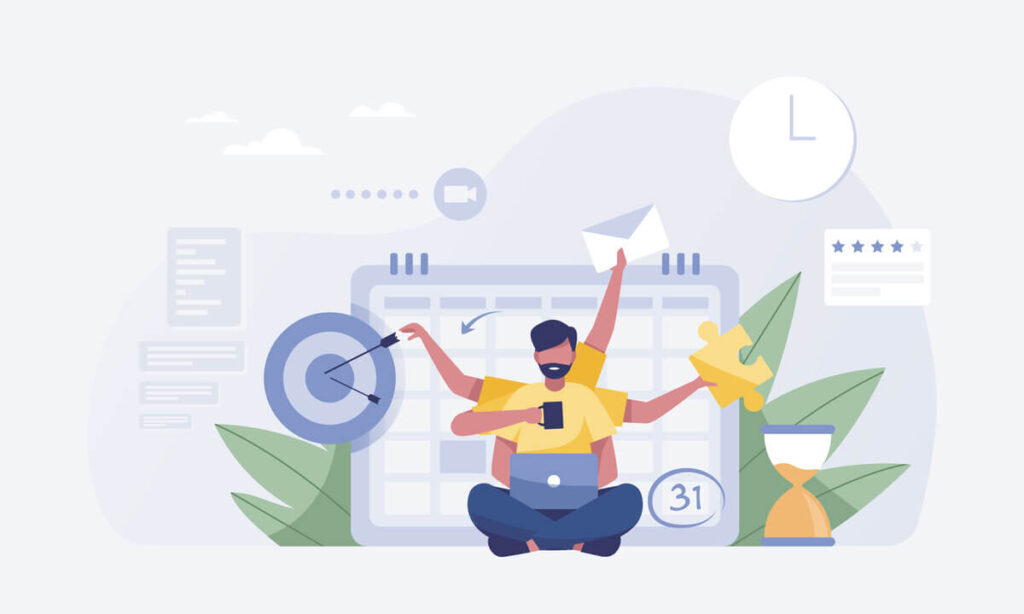 As food delivery platform Swiggy recently launched a new policy that allows its employees to work on projects outside their shift timings, many have come forward with contrasting opinions. The move has stirred a massive debate on the ethics of the moonlighting policy. While some believe it is better for employee satisfaction, others think it is blatant cheating.
Context
To begin with, what exactly is moonlighting? Simply put, moonlighting refers to either having a second job or working on external projects outside of the working hours of one's primary job. It allows employees to take up side projects without compromising their primary employment.
During the pandemic, while work-from-home culture rose, the number of moonlighting cases increased. It became easier for employees to take up extra jobs outside their 9-to-5s as they had spare time, and it was easier to hide from their employers. To maintain job security during an uncertain time, as many as 70% of remote workers had taken up a second job. A survey conducted by Kotak Institutional Equities revealed that 65% of people were moonlighting while working from home.
The legality of moonlighting rests firmly in the hands of the employer in India. While there is no overarching law concerning this policy, if an employee is working two jobs of a similar nature, it may trigger a breach of confidentiality issues which are clearly stated in most employment agreements. In this case, moonlighting could be considered cheating, and it would breach the terms of employment.
However, in the US and UK, dual employment is technically permissible from a tax point of view. While second employment could alter a worker's tax status in the UK, the tax system in the US is simpler as it is based on self-assessment. In India, the Factories Act prohibits dual employment. However, the IT companies in some states have waived this rule for their employees.
VIEW: Moonlighting is ethical
With Swiggy opening the floodgates for the moonlighting policy in India, the human resources head of the food delivery platform, Girish Menon, feels very strongly about the feasibility of this policy. He argued that employees are instructed to report the projects they are involved in to prevent a conflict of interest. He also stated that this policy is an attempt to normalise "side hustles" where people with different skill sets will have the opportunity to indulge in applying them.
On the question of productivity, a company release by Swiggy stated that this policy would not impact the productivity of full-time employees in any way as side projects will be taken up outside of office hours and on weekends. Fintech unicorn Cred has also said that it encourages employees to take up side hustles.
Industry reports have revealed that the main reasons for moonlighting, according to the employees, are:
To have more money
To pay off debts
To increase their savings/investment
To gain more work experience
To pursue their passion
To overcome boredom
The managing director and chief executive officer of Tech Mahindra, CP Gurnani, said, "…as long as an employee is achieving the set productivity and efficiency targets and is not doing anything against the ethics of the company, moonlighting should not be a problem." Former director of Infosys Mohandas Pai, speaking at the same event, highlighted employees' freedom to do what they want outside the company's working hours.
COUNTERVIEW: Moonlighting is unethical
Soon after Swiggy announced its new moonlighting policy, Wipro chairman Rishad Premji posted a tweet expressing his thoughts. He deemed it to be "cheating – plain and simple." The main argument against this policy is the employer's concern that workers may not invest enough time into their organisation.
Holidays and time off are awarded to workers to increase efficiency since they get to rest. The head of HR at Nishith Desai Associates, Vikram Shroff, believes that once the employees have entered into full-time employment, they are expected to contribute all their resources – time, effort and energy – to the employer's interest. Companies are also concerned about the loss of productivity as employees may be overworked with additional jobs. There are also cases of employees using laptops and software of the company to aid their extra jobs.
IT companies have experienced a loss of skilled employees over the last two years due to moonlighting. A Willis Tower Watson' Reimagining Work and Rewards Survey' revealed that 78% of corporates find it difficult to attract talent while 64% of companies find it challenging to retain employees.
The jump in moonlighting is also a result of the shortage of skilled workers in India. PwC's India Workforce Hopes and Fears Survey 2022 revealed that 54% of employees strongly/moderately agree that there is a shortage of people with skill sets in India. As employers are dealing with skill shortages by increasing wages, recruitment and automation, moonlighting is inappropriate.
What's your opinion on this?
(Only subscribers can participate in polls)
a) Moonlighting is ethical.
b) Moonlighting is unethical.
---
🕵️ BEYOND ECHO CHAMBERS
For the Right:
How Many Indians Are Poor If Even Govt Admits That 800 Million Need Dry Rations?
For the Left:
Sterlite Copper To Vizhinjam Port: The History Of Environmental Racism And Why India's Development Is Opposed
---
🇮🇳 STATE OF THE STATES
City unsafe for women (Delhi) – According to a report by the National Crime Records Bureau (NRCB), Delhi recorded the highest number of rape cases among 19 metropolitan cities, with an average of three reported daily. Delhi tops the list of crimes against women for the third straight year. In 2021, it increased by 40%, with more than 1,200 incidents. The data also showed Delhi had the highest number of cases of violence or cruelty by husbands or relatives.
Why it matters: Delhi has long been known for being unsafe for women. A UN report from years back showed that 95% of women and girls feel unsafe in public spaces. Due to the pandemic, crime rates in 2020 declined slightly. Despite this, Delhi reported the highest number of violent crimes against women. Its surveillance policy of having CCTVs in public spaces has not yielded the desired results.
Fee waiver for SCs and STs (Kerala) – An expert panel from the state government has provided recommendations to increase higher education enrollment from SCs and STs. They suggested a waiver of fees in government institutions. They want tuition fees fixed based on input costs and a student's economic background. Even with increasing the fees, they suggested graded fee waivers based on the family income.
Why it matters: Currently, there isn't any uniformity in fee waivers in central institutions. SC and ST students have their fees waived in IITs but have to pay in most central universities. The national gross enrolment ratio (GER) was 38.8% in the state for 2019-20. For SCs in Kerala, it was 26.7%, and for STs, it was 24% for the same period. For private institutions, a separate regulatory board will be set up.
Elephant corridor (West Bengal) – The state forest department will create an elephant corridor to reduce the number of elephant-human conflicts. West Bengal Forest Minister Jyotipriya Mallick said it'll be in Jangalmahal. It has partnered with the Japanese government agency JICA, who'll provide ₹620 crores for the project. While it's difficult to do, the hope is the corridor will make the elephants travel in a single line. Additional corridors will come up in Bankura, Purulia, and Jhargram in south Bengal.
Why it matters: Data from the Ministry of Forests and Environment showed West Bengal had the highest number of elephant-human conflict deaths in 2020-21. A few days ago, 3 people were killed by elephants in Jhargram. In 2000, the state government decided to create an elephant reserve in Mayurjharna. After the TMC came to power in 2015, they decided to create a Wildlife Wing in Jhargram.
Gearing up for campaigning (Gujarat) – The Gujarat unit of the AAP appointed more than 2,000 people and gave them different responsibilities and tasks, including 1,111 social media warriors. They'll help spread the party's ideology and message across the state. Manoj Sorathiya, general secretary of the state unit, said Safin Hasan would be in charge of this effort, with Divyesh Hirpara being the state social media coordinator. Other appointments include state presidents of the AAP's nomadic and denotified tribes (NTDNT) and cooperative wings.
Why it matters: With Assembly elections scheduled for December, the AAP is looking to enhance its chances in the state by roping in candidates across party lines and castes. Delhi Chief Minister Arvind Kejriwal said the party's campaign in the state had become a mass movement against the BJP. The AAP deployed buses at the Prime Minister's roadshow in Bhuj to persuade people to vote for them.
Bagless Saturdays for students (Assam) – The Agartala Public School will introduce "Bagless Saturdays" on the fourth Saturday of every month. According to the school's principal-in-charge, Suparna Saha, the decision was taken to support the overall development of the students and get them enthusiastic about learning. It will apply to students in classes 3 to 8. On these days, the teachers will organise co-curricular activities like storytelling, quizzes, etc.
Why it matters: An official from the education department said the government hasn't initiated such a policy for the state but lauded the school's decision. They said the policy would be discussed with the concerned officials and minister. In 2020, the Centre instructed states to have at least ten bagless days for children in classes 1 to 12 every month. In July, the Chhattisgarh government announced bagless days on Saturdays.
---
🔢 KEY NUMBER
40% – The percentage of startups registered in Odisha that are run by women entrepreneurs. It's higher than the 33% target set by the state government.