August 10, 2023
Good morning. In today's either/view, we discuss whether SEBI's BRSR Core is reliable and effective. We also look at the extension of the internet ban in Haryana's Nuh district, among other news.
---
📰

FEATURE STORY
Is SEBI's BRSR Core reliable and effective?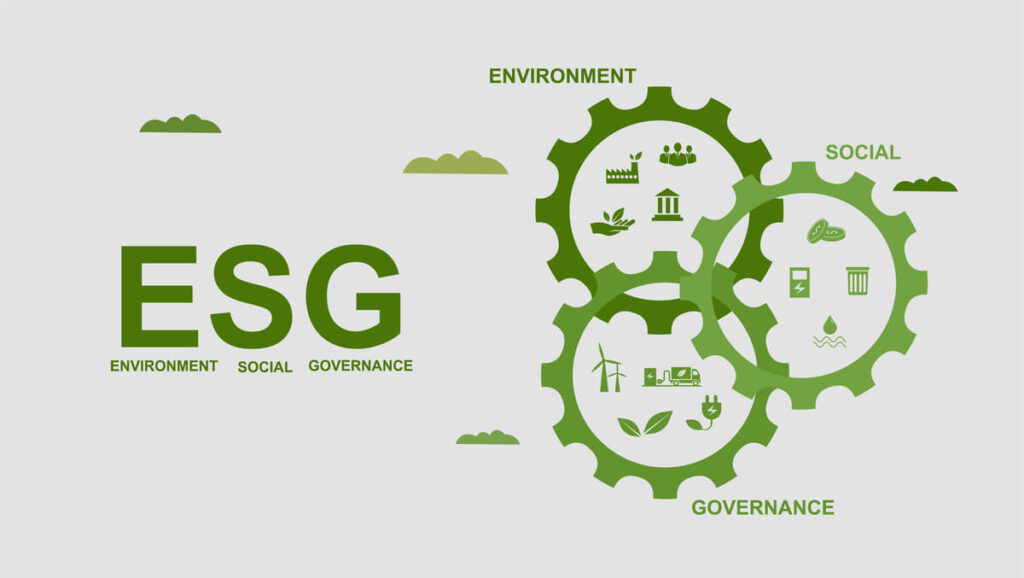 It's no longer that companies only need to make money and keep customers and shareholders happy. Investors aren't just looking for financial prowess. They've got ESG on their minds. That's environmental, social, and corporate governance. Globally, there's an increasing awareness for businesses to integrate ESG factors and periodically report them. It's not just investors. It's the Securities & Exchange Board of India (SEBI) too.
SEBI introduced the Business Responsibility and Sustainability Reporting (BRSR) requirement in 2021. It requires the top 1,000 listed companies in India to disclose their ESG-related information in their annual reports. SEBI then went further with the BRSR Core, which deals with specific performance indicators. It's good to see a top regulator take ESG seriously enough to introduce something this comprehensive. However, will it make companies happy? Will it accomplish what it sets out to do?
Context
Let's clear something up first – ESG and Corporate Social Responsibility (CSR) aren't the same. India already has a somewhat robust CSR policy that requires companies to invest and engage in activities that contribute toward community and welfare development. The 2014 and 2021 amendments to the Companies Act of 2013 made sure of that.
ESG regulations are quite different. For example, there's the UK Modern Slavery Act. It requires companies with annual sales of more than 36 million pounds to identify and analyse any risks of human trafficking or child labour in their supply chain and establish internal accountability procedures. There's also the European Union's (EU) Sustainable Finance Disclosure Regulation. Banks, pension funds, and other financial participants should disclose how they've integrated sustainability risks into their investment decision-making processes.
India has several laws concerning environmental, social, and governance issues. The 1986 Environment Protection Act is one of them. Then there are organisations like the National Green Tribunal and several labour codes. How robust and effective they are is a discussion for another time. But one thing was certain, it won't be business as usual.
India already had the Business Responsibility Report (BRR) for ESG reporting introduced in 2012. But that wouldn't be enough. Broadly speaking, a couple of things changed the paradigm – the 2015 Paris Climate Agreement and the pandemic. Economies and companies had to do more, and ESG investing became more mainstream. Just having healthy balance sheets was not enough.
SEBI decided to act. In 2021, it released ESG disclosure requirements that applied to the top 1,000 listed companies in the country with the BRSR. It included disclosures on greenhouse emissions, waste management, and efforts to transition to a circular economy. Social ones covered the workforce, consumers, and communities. For example, gender and social diversity and measures for differently-abled employees.
Now, SEBI took things further. Based on recommendations of the ESG Advisory Committee, it introduced BRSR Core for a company's value chain. It's a set of performance indicators under nine categories like water and energy footprint, gender diversity, and openness of business.
This is a crucial moment concerning BRSR and BRSR Core for listed companies in India. Will these usher in a new era of ESG reporting and investing in India, or will they become cumbersome for companies?
VIEW: India and SEBI at the forefront
The BRSR and BRSR Core puts a lot of companies in a tricky spot. They've got a lot of work to do. However, SEBI decided to have a "glide path" for the disclosures wherein a certain number of companies would be included in each financial year till 2026-27. That's when the top 1,000 listed companies would be accounted for. It gives companies, investors and also SEBI plenty of breathing room.
SEBI has gone a step further than most global regulators. Most ESG information is subject to limited assurance. That means companies assure no negative observations. The "reasonable assurance" norm from SEBI is more comprehensive and robust. It's akin to a comprehensive financial audit. A PWC report from last year stated 75% of investors would have more confidence in ESG reporting with reasonable assurance.
The Institute of Chartered Accountants of India gave the new BRSR Core a thumbs up. According to its President, Aniket Sunil Talati, it's a path-breaking step. Thanks to SEBI's reasonable assurance norm being mandatory, it limits the scope for greenwashing. With the new framework, India takes a big step forward in ESG reporting and disclosures. It'll lead to increased transparency and comparability across companies. Ultimately, there needs to be a good amount of trust in the business landscape on ESG, and SEBI's BRSR Core will help in that effort.
COUNTERVIEW: It's a challenging proposition
SEBI's intent is understandable. However, according to some experts, it's only going to increase the compliance burden on the companies. Dealing with the supply chain for companies, particularly big ones, is tedious. Now, having to integrate sustainability policies into that value chain means an additional workload.
What does that workload involve? The challenge is collating data, especially for companies that operate in several countries, with different disclosure timelines and regulations. Capturing and auditing data from thousands of suppliers will be a challenge. Then there's ensuring the supply chain is aligned to meet the audit requirements. Auditors will need to step up since the initial phase involves 150 companies.
Getting reasonable assurance on BRSR Core won't make the entire BRSR disclosures reliable. It'll only work to make BRSR Core parameters more reliable. There's a chance that internal ESG reporting could be biased toward BRSR Core at the expense of the rest of the disclosures. BRSR Core has some blindspots. It doesn't cover management vision, policy frameworks, and the overall direction of a company's EGS transition.
Reference Links:
What is your opinion on this?
(Only subscribers can participate in polls)
a) SEBI's BRSR Core is reliable and effective.
b) SEBI's BRSR Core isn't reliable and effective.
---
🕵️ BEYOND ECHO CHAMBERS
For the Right:
Imprisoning A Child is A 'Flagrant Violation' Of The Law, Yet Police Freely Violate The Law, 77% Of Detentions In UP
For the Left:
Why lifesaving funds are not reaching Rajasthan's silicosis patients
---
🇮🇳 STATE OF THE STATES
Internet ban extended (Haryana) – Deputy CM Dushyant Chautala acknowledged administration lapses in assessing Nuh's situation after religious procession violence occurred on July 31. Mobile internet and SMS suspension in the district have been extended till August 11 to prevent the spread of misinformation. The curfew is being eased gradually, per the Deputy Commissioner.
Why it matters: Three out of five accused were arrested by Gurugram police for allegedly setting fire to a Mazar in Khandsa village. They were reportedly influenced by social media posts about communal clashes in the nearby Nuh district. Meanwhile, the Jamiat Ulama-i-Hind moved the Supreme Court seeking directions for rehabilitating those whose homes were demolished by Nuh authorities. Despite Punjab and Haryana High Court's halt on the demolition drive, the organisation noted a lack of orders for displaced individuals' rehabilitation or compensation.
New sensor (Andhra Pradesh) – The University of Hyderabad's research team has introduced an advanced Helmholtz Photoacoustic (PA) cell sensor for detecting low levels of the acetone biomarker. This biomarker is crucial for diagnosing conditions like diabetes, asthma, and lung cancer. The sensor, built from aluminium, features a movable piston setup and was detailed in the recent issue of "Spectrochimica Acta A: Molecular and Biomolecular Spectroscopy."
Why it matters: Researchers AK Chaudhary and Arjun VS Kidavu from ACRHEM achieved remarkable sensitivity, detecting tiny acetone amounts (parts per trillion), showing potential for medical diagnostics and environmental monitoring. The innovation, being considered by DRDO for patenting, employs an 1880 technique by Alexander Graham Bell. It detects acoustic signals from gaseous molecules in a special Photoacoustic (PA) cell, with advantages over costly photonics methods.
CM's peace meeting (West Bengal) – Mamata Banerjee recently took a step that her Manipur counterpart could've taken earlier to prevent clashes between Meitei Hindus and Kuki-Zo Christians. In Jhargram, she met separately with tribal and Kurmi community leaders who are in conflict over the Scheduled Tribe tag. She listened to their concerns, assured support, and urged them to avoid violence. Both groups pledged to pursue their demand peacefully.
Why it matters: The Bengal CM's proactive involvement in resolving conflicts between communities, as noted by a political observer, showcases how the administration can prevent tensions from escalating. While the scale of the tribal-Kurmi issue in Jungle Mahal differs from Manipur, the root of the conflict is similar. The Kurmis (35% of the population) seek ST status, which is opposed by tribes (34%) who fear diluted benefits.
E-challans drop (Gujarat) – Despite Ahmedabad facing rash driving accidents and active traffic police enforcement, e-challans issued in 2023 dropped significantly compared to the previous year. From January to June 2022, 8.67 lakh e-challans were issued, imposing ₹64.7 crore in fines. In 2023, only 2.11 lakh e-challans were given, with ₹13.6 crore in fines – around an 80% reduction.
Why it matters: The decrease in e-challans in Ahmedabad is linked to the central "One Nation One Challan" initiative by the Union government. While fewer e-challans are issued due to centralised processes, it doesn't necessarily mean fewer violations. Ahmedabad's Municipal Corporation, responsible for traffic cameras, issues e-challans from only 48 out of 113 equipped junctions.
Biodiversity awareness (Assam) – Aaranyak, a biodiversity conservation group, collaborated with Samagra Shiksha Assam (SSA) in Baksa district for a teachers' training workshop on 'Biodiversity Conservation and Sustainability Education' at Nikashi High School on August 3. Supported by Wipro Earthian and SBI Foundation, the event included 28 participants, including 22 teachers from 22 schools in 9 Baksa district clusters.
Why it matters: Led by Aaranyak's Senior Manager, Jayanta Kumar Pathak, the workshop highlighted scientific approaches to environmental challenges. Emphasis was on conserving traditional ecological knowledge, managing human-elephant conflicts, and safeguarding water sources. Interactive activities stressed the importance of river conservation. The Youth and Eco-Club's initiatives were commended for fostering students' critical thinking and environmental awareness.
---
🔢 KEY NUMBER
7,49,820 – The CAG found issues in enrolling beneficiaries for the Ayushman Bharat scheme, revealing 7,49,820 beneficiaries connected to one mobile number in the system.