August 9, 2023
Good morning. In today's either/view, we discuss whether expanding Aadhaar's scope is a good idea. We also look at the film awards controversy in Kerala, among other news.
---
📰

FEATURE STORY
Is expanding Aadhaar's scope a good idea?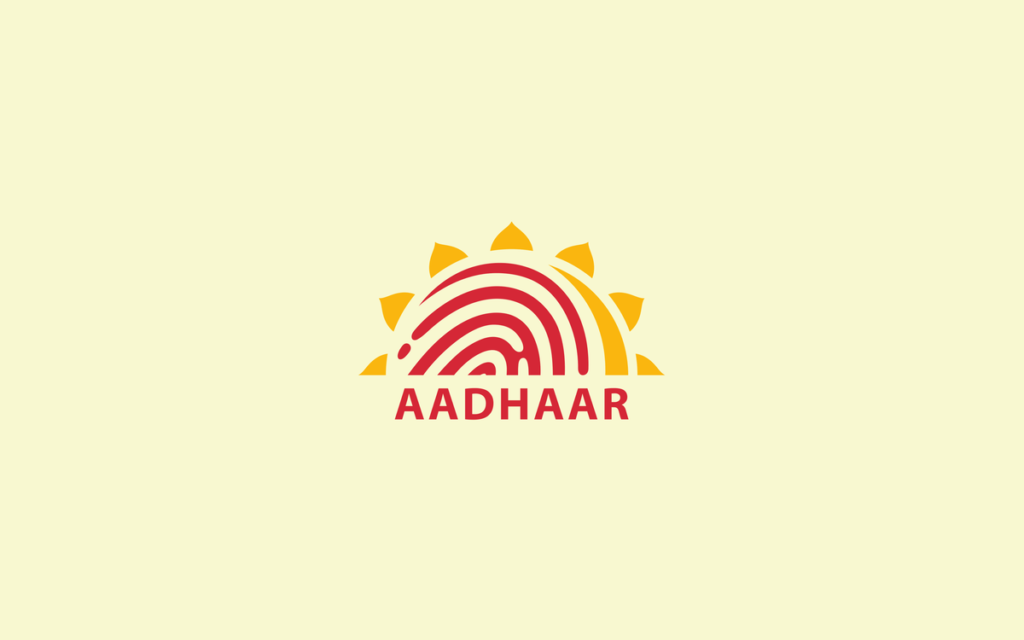 Technology is a ubiquitous part of our lives now. With every other app we install or software update, we enter into tiny contracts with developers to share some information. We do this because we trust that there are laws in place to protect us from potential data and privacy concerns. But there's a problem. While technology may have advanced in leaps and bounds, the law hasn't.
Not long ago, the Unique Identification Authority of India (UIDAI) and the IT Ministry proposed amendments to the Aadhaar (Sharing of Information) Regulations, 2016 and Aadhaar Authentication for Good Governance Rules, 2020, respectively. Together, these amendments propose widening the scope of the use of Aadhaar, and address the restrictions that govern entities that use and share this information. Has the Aadhaar become a quagmire for citizens over the years? Yes. But do the proposed changes etch a path out of the confusion, in a manner that protects citizens' privacy? The verdict is split.
Context
For years, the Indian Government contemplated a national identity project. In 2002, inspired by a committee formed after the Kargil War, a Group of Ministers introduced the idea of a "Multipurpose National Identity Card" to establish citizenship.
The main reason was inclusion. Although other IDs existed like voter cards, PAN cards, ration cards, birth certificates, and driving licenses, they couldn't cover the whole billion-strong population due to their specific uses. This new card aimed to overcome these limitations and serve everyone's needs effectively.
There was no common identity card for both public and private services. The people who needed social welfare, banking, or assistance the most, were often left out. Migrants who came to new cities looking for work often didn't have driving licenses or utility bills to furnish.
In 2009, with Nandan Nilekani from Infosys at its helm, the Unique Identification Authority of India (UIDAI) was established. A year later, the UIDAI released a list of 15 agencies responsible for training personnel and 220 agencies qualified to enrol citizens. The same year, the National Identification Authority of India (NIAI) Bill 2010 was introduced in Parliament.
It's 2011, and the challenges to the Aadhaar Project begin. The standing committee declined the bill in its initial state and advised the need for privacy and data protection laws before moving forward with it.
Now, most low- and middle-income nations, except 12, have national identity programs. Meanwhile, other countries like the UK and France initially began such projects only to later scrap them. In the UK, the then-home secretary Theresa May, ended the ID card project in 2010, citing the need to balance "national security and civil liberties". Similarly, Australia also cancelled a health and social services access card in 2007.
Skip ahead to 2023 and Aadhaar is the world's largest biometric ID system. Its reception has been varied, with some calling it a sophisticated ID system to others deeming it a panopticon.
Recently, the UIDAI proposed changes to the 2020 regulations. They would expand authorities' access to Aadhaar data collected by entities (altering Regulations 4 and 6) and reduce the extent of consent-based data sharing (amending Regulation 5) without explicitly informing the Aadhaar holder of the reasons.
The Ministry of Electronics and Information Technology (MeitY) has introduced draft amendments to the Aadhaar Authentication for Good Governance Rules. It aims to permit private companies to use Aadhaar. This move follows the 2021 decision to allow Telecom operators to use Aadhaar-based e-KYC for issuing new SIM cards.
VIEW: A natural next step
A wider access to Aadhaar data would centralise more power in the Centre and state governments. The Centre argues this would streamline welfare delivery and make lives much easier. A study by the National Institute of Public Finance and Policy suggests that it has benefits across the board – from PDS, MGNREGS, fertiliser and LPG subsidies, and education and health programmes. Aadhaar-based enrollment eases comparisons between the supply and demand of any scheme or service while reducing leakages.
Aadhaar-based authentication saves time, and private companies want in. Banks save time and resources with online Aadhaar verification, which could benefit private mutual funds and career networking platforms like LinkedIn. For them, online verification beats handling potentially fake identity proofs. With proper safeguards, this approach could help prevent fraud and ensure authenticity.
As for the Supreme Court judgement, the centre has already sidestepped it through the Aadhaar and Other Laws (Amendment) Bill, 2019, wherein it empowered the UIDAI to scrutinise requests for Aadhaar seeding and grant or revoke permission. In the Rajya Sabha, former Minister of Electronics and Information Technology, Ravi Shankar Prasad, contended that Parliament could overturn a Supreme Court ruling by addressing its concerns or removing the basis on which they were made.
COUNTERVIEW: Harebrained idea
Widening the Aadhaar ambit this way is incongruous, or at the very least, digresses from the original intent of ensuring ease of living and access to welfare schemes. Allowing the government to circumvent consent-based data sharing and allowing greater use and access of Aadhaar data clearly goes beyond the purposes of streamlining welfare delivery. The threats to data security and the right to privacy are high. In the absence of an effective data protection law, the amendments are dangerous.
Allowing companies to mandate Aadhaar usage can backfire, undoing the original goal of ensuring security. As biometric data spreads across various databases, it paves the way for Aadhaar fraud, a mixture of identity and financial theft. Recently, Parliament member John Brittas wrote to Prime Minister Narendra Modi to brief him about cybercriminals who exploit the Aadhaar Enabled Payment System (AePS), cloning biometrics with unauthorised devices to steal money from bank accounts.
The Aadhaar system isn't perfect. In fact, in many cases, it has only exacerbated exclusion. The State of Aadhaar report highlights the unmet goal of enrolling marginalised groups, and that it's riddled with complex record updates and weak grievance redressal. The proposed amendments raise concerns about such exclusion pervading private companies who decide to enforce Aadhaar use.
Reference Links:
What is your opinion on this?
(Only subscribers can participate in polls)
a) Expanding the scope of Aadhaar is a good idea.
b) Expanding the scope of Aadhaar isn't a good idea.
---
🕵️ BEYOND ECHO CHAMBERS
For the Right:
Flight of Personal Capital Under LRS May Exceed Inbound FDI This Year
For the Left:
Modi and the politics of hope
---
🇮🇳 STATE OF THE STATES
Private schools closed (Uttar Pradesh) – Most private schools in the city were closed as a mark of protest against the arrest of the principal and a teacher of a school in Azamgarh. They were arrested in an alleged case of suicide by a class 11 girl student. The Unaided Private Schools Association (UPSA) and the Association of Private Schools condemned the arrests stating it was done without any investigations.
Why it matters: An FIR was filed against the principal and the teacher on murder charges. UPSA President Anil Agarwal said the organisation will meet with Deputy Chief Minister Brajesh Pathak demanding policies and guidelines to protect school authorities in such cases. Their biggest objection is an arrest was made before an investigation began.
Film awards controversy (Kerala) – Director M Lijeesh filed a petition in the Kerala High Court asking it set aside the 2022 Kerala State Awards For Malayalam Films & Writings On Cinema. There were complaints that Kerala Chalachitra Academy chairperson and filmmaker Ranjith influenced the award's jury. Lijeesh wants the 2022 awards to be cancelled. The All India Youth Front (AIYF) also urged Chief Minister Pinarayi Vijayan and Minister for Cultural Affairs Saji Cheriyan to initiate a probe by an external agency.
Why it matters: Soon after the awards were announced last month, director Vinayan criticised Ranjith for interfering with the jury's decision-making. There were also video clips released of the jury members. However, Minister Saji Cheriyan rejected the claims against Ranjith and said he had no role in the selection process. He said the decision was done by a jury independently, chaired by Bengali filmmaker Goutam Ghose.
Bengali mandatory in schools (West Bengal) – The West Bengal cabinet approved a proposal to make Bengali compulsory as a second language in private English medium schools. There'll also be an Education Commission to look into complaints against private schools. The decision was welcomed by the Bangla Pokkho, saying the people of the state have been waiting a long time for this.
Why it matters: Across many schools, even with Bengali as an option, most students prefer Hindi. The state wants more students to learn the local language, and this proposal is a step toward that. In 2017, Bengali was made mandatory for all students from classes 1 to 10. At the time, the directive to private schools was to make Bengali an optional subject from class 1 as a second or third language.
Supporting local MSME artisans (Gujarat) – Flipkart has partnered with the state government to help develop and digitise the local crafts sector. Under the company's Samarth program, local artisans will have access to the national market through the e-commerce platform. The agreement will help local artisans, MSMEs, weavers, and craftspersons to scale up production. This will also help in creating employment and expanding business opportunities.
Why it matters: The state recently partnered with the One District One Product (ODOP) programme to promote indigenous crafts and artisans. Flipkart's Samarth initiative, since its launch in 2019, has helped over 1.5 million skilled artisan communities across India. It has enabled them to set up an online marketplace on the site. Flipkart has similar agreements with other state governments like Tamil Nadu and Jammu & Kashmir.
Protests across tea estates (Assam) – The Assam Chah Mazdoor Sangha (ACMS) announced the launch of 1-hour protests on August 11 across tea estates in the state, calling for various demands. ACMS President Paban Singh Ghatowar said they've submitted a memo to the Chief Minister regarding their long-standing demands. Among them is an increase in the minimum wages of tea garden workers in small and big estates. They also want more healthcare facilities due to a shortage of doctors in the estates.
Why it matters: Over the years, tea garden workers have been demanding better working conditions and pay. More than 60 lakh people, that's 20% of the state's population, work in tea gardens. In 2020, tea garden workers in the Tippuk tea estate in upper Assam's Tinsukia district protested, demanding the release of their wages and ration. Last August, the BJP-led government hiked the daily wages of the workers by ₹27 in the Brahmaputra and Barak Valley.
---
🔢 KEY NUMBER
34% – According to a CRISIL report, the cost of preparing a vegetarian thali increased by 34% in July. The cost of preparing a veg thali at home was ₹33.7 in July compared to ₹26.3 in June, thanks to high vegetable prices.