August 8, 2023
Good morning. In today's either/view, we discuss whether India is right to limit imports of laptops, tablets, and PCs. We also look at the lack of startup policy in Chandigarh, among other news.
---
📰

FEATURE STORY
Is India right to limit imports of laptops, tablets, and PCs?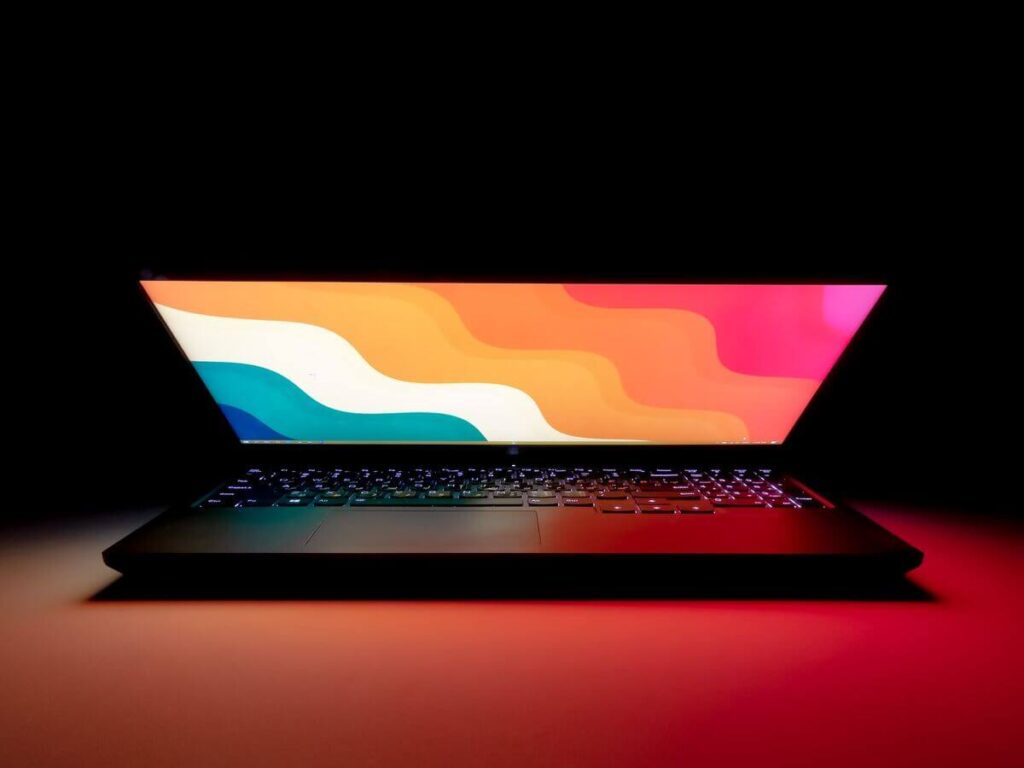 The economy is at an interesting place right now. While successive governments have their specific ideological and economic outlook and how they want to achieve economic growth, the current government, some would say, has been quite business-friendly. However, some of the government's recent decisions have left people scratching their heads.
Recently, it was a ban on the export of non-basmati white rice. Now, it's restricting the import of laptops, tablets and PCs. On the surface, it's understandable. The government wants to ensure domestic players are comfortable. Make in India, vocal for local etc. But will restricting the import of these specific consumer electronic goods help us? The 'us' in this scenario is the economy and consumers. Is there something beneath the surface we're not seeing, or is this an own goal?
Context
In July 1991, the Indian economy was in the beginning stages of a revolution. Over the previous 40 years, the Indian economy functioned on a closed, import-substitution development model. Some might even call it socialist-minded development in the wake of independence. There were two central tenets – self-reliance and state-led investment in capital-intensive industries.
If you wanted to import something, you needed the government's approval. If you wanted to invest in something, you needed the government's approval. It's often referred to as the "license raj" system. India was a tough place to enter if you were a large company wanting to do business there. Apart from the permit headache, import tariffs were very high. So, you get the picture – India was essentially a closed economy.
When the then Finance Minister Manmohan Singh gave his budget speech on July 24, 1991, he said in part, "No power on earth can stop an idea whose time has come", quoting Victor Hugo. The idea was that India should not hide anymore. It belonged on the world economic stage.
Things moved fast after that. India devalued the rupee, dismantled the license raj, and removed restrictions on imports and domestic investment. Singh had the backing of Prime Minister PV Narasimha Rao.
Singh understood that India's economic and developmental problems were structural. He and others concluded that changing the import-substitution model was in India's best interest. There were still some import restrictions, but in 1999, the World Trade Organisation (WTO) took notice and asked India to scrap those too.
Since the historic 1991 reforms, the Indian economy has grown and evolved across the board. With a massive increase in foreign trade, consumers and companies now had more choices than ever. India's exports of goods and services grew faster than the world's post-1991.
It's imports that are the subject of what the government recently announced. Government data showed imports of finished electronic goods were valued at $43 billion in 2021-22. That was a 32% increase from 2019-2020.
The current government wants domestic manufacturing to blossom and has taken steps to spur that. In May, it announced a $2 billion initiative to help companies build laptops and PCs locally. The result was a drop in the share of imported finished electronic goods in total imports of electronic goods from 69% in 2019-20 to 64% in 2021-22. Big players like Dell and HP already have factories here.
Now, a new licensing permit system will be in place to import laptops, all-in-one PCs, and tablets. What about individual-level consumption from abroad? The government doesn't want that to be affected. The restrictions don't apply to imports under Baggage Rules.
The government has two arguments for this – national security and boosting domestic manufacturing. Do they hold up?
VIEW: For the greater good
Has anything like this happened before? Sure, for Smart TVs. A few years ago, the government enacted similar curbs on their imports to help boost domestic manufacturing. According to analysts, it worked. Then there are mobile phones. With high tariffs, India's mobile phone production was valued at $38 billion last year. It's not just about domestic players but also domestic production. When companies like Apple are looking to India, not just for retail space but as a manufacturing base, that's a good thing for Indian consumers and the economy.
From April to June 2023, India imported $19.7 billion worth of tablets, PCs, and laptops. Annually, imports of these items are projected to grow at 6%. The government sees an opportunity for Indian manufacturers here. The goal is to produce $300 billion in electronics annually by 2026. We need to talk about China here. Half of our laptop, tablet, and PC imports come from China. Why rely on China when Indian companies are capable? Or, at the very least, why rely on China when Indian companies can be incentivised to make the goods here?
It looks like the government's actions are already paying off. A few days after the announcement, 44 hardware companies applied for manufacturing in India under the production-linked incentive (PLI) scheme. While the names of the companies are unknown, they reportedly include global players who have registered to set up shop in India. Apart from the stated economic reasons, the Indian government has also cited national security for the recent decision. They want to ensure citizens don't buy faulty or malicious hardware.
COUNTERVIEW: Backwards move
Understandably, the government wants to make India a manufacturing base for consumer electronics. But at what cost? The fact that products need to get approved before entering the country seems archaic. If a company wants to launch new products, they'll have to go through a long process that could delay their plans. In the short term, this could affect prices. Retailers might not be inclined to offer discounts. If the idea is to give consumers more choices and better prices, this isn't going to do that. There's an air back to the license raj system in this announcement.
The laptop and PC market ranges from budget offerings to high-end ones. The new import restrictions will affect both ends of that spectrum. Reliance's latest launch, the JioBook, costs less than ₹20,000 and is made in China. They'll need a license if they want to import lakhs of these. Apple offers customised laptops both online and offline. So now, Apple will also need a license to import these. As for the Smart TV's success, it's with an asterisk. India is still importing high-value parts like open cells. The new system may beget a similar script.
Sure, the government has reportedly delayed the imposition of the import license system, but that doesn't mean it could stop here. Today, it's laptops and PCs. Tomorrow, who knows? This decision could open the door to similar restrictions in other sectors and expand the space for bureaucratic discretion. Earlier in May, the Centre flagged several challenges in domestic electronics manufacturing, like infrastructural, supply chain, skill, and power constraints. It should prioritise fixing those gaps and revamping the PLIs first.
Reference Links:
What is your opinion on this?
(Only subscribers can participate in polls)
a) India is right to restrict imports of laptops, tablets, and PCs.
b) India is wrong to restrict imports of laptops, tablets, and PCs.
---
🕵️ BEYOND ECHO CHAMBERS
For the Right:
The price that Umar Khalid is paying for dissenting in Modi's India
For the Left:
267 or 176 — INDIA is caught in a number trap and why it must listen to Amit Shah
---
🇮🇳 STATE OF THE STATES
No startup policy (Chandigarh) – Last week in the Lok Sabha, Union Minister of Commerce and Industry Som Parkash drew attention to the absence of a dedicated startup policy in Chandigarh. He shared that 335 companies in the Union Territory are recognised under the Startup India initiative, yet no regulations ensure ease-of-doing-business. This is despite the Centre spearheading 57 regulations, as of April 30, to energise the startup ecosystem.
Why it matters: UT Adviser Dharam Pal has stated that the policy, in its final stages, is expected to be notified within a week. Despite assurances last November, the policy's rollout has been delayed for seven months. The policy draft offers start-ups early-stage funding, interest-free loans, mentoring, co-working spaces, and assistance with registrations, finances, and bureaucratic processes.
IIPE initiatives (Andhra Pradesh) – The Indian Institute of Petroleum and Energy (IIPE) in Vishakhapatnam has introduced an innovative sandwich PhD program, enabling researchers to spend up to a year at foreign universities. Students can also engage in year-long collaborations post-credits. Additionally, IIPE offers ₹10 lakh annually to faculty hosting foreign faculty or post-doc fellows, while promoting faculty visits to foreign institutions during breaks.
Why it matters: Drawing inspiration from his time as a dean at IIT Dhanbad, IIPE Director Professor Shalivahan introduced the internationalisation initiatives. They promise extensive academic growth for students and faculty, aligning with global trends, fostering international collaborations, and advancing scientific knowledge. An International Advisory Board, comprising experts from renowned institutes, will guide course development, teaching, and exchange programs.
Vehicles registration renewal (Bihar) – Approval from the transport department is now necessary for renewing the registration of private vehicles older than 15 years. Vehicle owners must attend a joint inquiry by DTO and MVI at the new office near Phulwari Sharif Camp Jail in Patna, with the process being recorded. Subsequently, the application will be sent for final approval. The renewal applies only to private and non-commercial vehicles.
Why it matters: Vehicles with smart card registrations instead of RC books are exempt from the new renewal procedure, as confirmed by a senior officer. Previously, re-registration for older vehicles relied solely on MVI's inspection and document verification. DTO held the ultimate decision power for re-registration acceptance.
Police Bill draft (Goa) – The Goa Police Bill draft proposes more powers for the police to apprehend touts and hawkers who harass tourists, a key challenge in the Union Territory. Under the proposed new rules, the police are empowered under the Indian Penal Code (IPC) to take offenders to court. It draws from the Delhi Police Act and Manual, the Mumbai Police Act and Manual, the Indian Police Act and Manual, and the Union Home Ministry's Model Police Act.
Why it matters: Regarding the authority to act against touts and hawkers, the police currently operate under the Tourist Trade Act. However, the process requires presenting the offenders before the deputy director of tourism for action or fines. A dispute arose between Goa police and tourism minister Rohan Khaunte over handling touts in tourist areas. In response, North Goa SP Nidhin Valsan noted that the tourism department can independently take action as permitted by the law.
KPA exits NDA (Manipur) – The Kuki People's Alliance (KPA), a partner of the NDA, has withdrawn its support from the Manipur government led by Chief Minister N Biren Singh. The decision, prompted by the current crisis, renders their support unproductive. The KPA has two MLAs in the Assembly, Kimneo Haokip Hangshing from Saikul and Chinlunthang from Singhat.
Why it matters: KPA's exit comes amidst mounting criticism of the state government's failure to curb escalating violence that has claimed over 160 lives. It will have limited sway as the ruling BJP maintains a majority in the Manipur Assembly with 32 members of its cadre, along with support from NPP and NPF MLAs and three independents.
---
🔢 KEY NUMBER
$628 million – Founder and CEO of Paytm, Vijay Shekhar Sharma, plans to acquire a 10.3% stake in Paytm valued at $628 million from Antfin (Netherlands) Holding BV. It's a bid to enhance his ownership while simplifying the fintech firm's ownership structure.