August 7, 2023
Good morning. In today's either/view, we discuss whether the US's credit rating downgrade is bad news for the global economy. We also look at egg sufficiency in West Bengal, among other news.
---
📰

FEATURE STORY
Is the US's credit rating downgrade bad news for the global economy?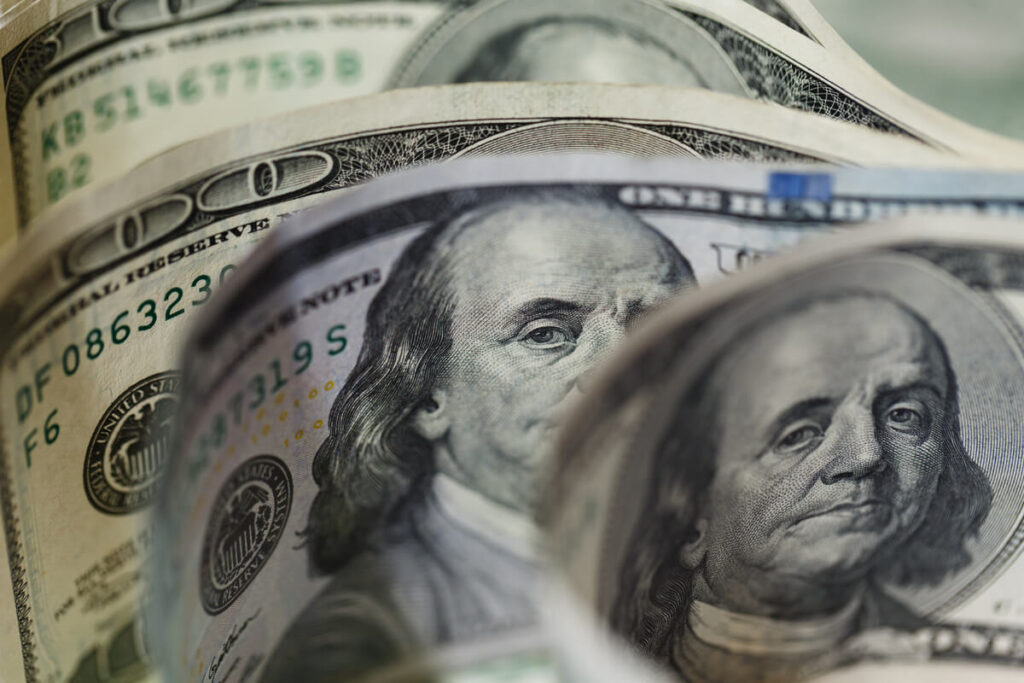 The US is a big player in the world economy. If the world's biggest economy starts growing really fast, it could help the global economy pick up speed. On the flip side, if people are unsure about where the US is headed, it might slow things down.
Fitch Ratings, a global credit rating agency, has lowered the US Sovereign rating from AAA to AA+, citing anticipated fiscal decline, escalating government debt, and prolonged governance erosion. Credit rating assessments are seldom without controversy. Predictably, the White House has been highly critical of it. On the domestic front, there's the question of its effect on markets and the economy. Will its effects percolate, or are they shortlived?
Context
Credit ratings assess the creditworthiness of entities like companies or governments, both generally and concerning specific financial obligations. It's like a report card for how good you are at repaying money.
Independent bodies such as S&P Global, Moody's, and Fitch Ratings issue these evaluations. Based on this, investors can judge how risky it is to invest in a country's bonds.
Not just vital for lenders and investors, high ratings for a country can grant access to affordable capital, while low ratings result in costly capital or restricted access. The origins of this system of financial alchemy go back to the early 19th century, specifically, the nascent days of US railways.
They emerged as a response to the chaotic race to expand tracks and stations across America. Being careful was key, as many railway companies, some led by contentious "robber barons", faced financial turmoil and fierce competition.
Henry Varnum Poor, from Standard & Poor's (S&P), emerged as a pioneer. He scrutinised these tycoons and published financial assessments of various rail firms. A parallel effort by John Moody, Analyses of Railroad Investments, surfaced in the early 20th century.
In 1913, John Knowles Fitch established the Fitch Publishing Company, to supply financial data for the investment realm via publications like "The Fitch Stock and Bond Manual" and "The Fitch Bond Book." In 1924, Fitch introduced a rating system spanning from AAA to D. It was reportedly the genesis of the alphabetical hierarchy method of evaluating bonds issued by countries and corporations, known as sovereign debt.
In 1975, Fitch, Moody's, and S&P became the inaugural trio of "statistical rating agencies."
In 2011, for the first time in 70 years, S&P downgraded the US rating from AAA to AA+. The trigger for this downgrade was the 2011 debt ceiling agreement, which S&P deemed insufficient to establish stability in the longer-term trajectory of US debt. Notably, their rating for the US has remained unchanged ever since.
This time, Fitch Ratings reduced the US' Long-Term Foreign-Currency Issuer Default Rating (IDR) from 'AAA' to 'AA+'. Fitch notes a gradual decline in US governance standards over the past two decades.
Recurring political clashes and delayed resolutions have eroded fiscal confidence. The US lacks a medium-term fiscal plan, has a complex budget process, and struggles with rising debt due to economic shocks, tax cuts, and limited progress on addressing ageing population-related challenges.
Fitch's projections indicate that the US economy will experience a mild recession in the fourth quarter of 2023 and the first quarter of 2024 due to tight credit conditions, enfeebling business investment, and a consumption slowdown.
The downgrade hit risk appetite around the world. But for longer-lasting pernicious effects on the economy, that's still up in the air.
VIEW: A wake-up call
Fitch lowering the rating isn't unexpected. They cautioned the US government about this in May and put the rating on a watch for possible downgrade. It has brought to global attention how the US, as the issuer of the main reserve currency, is recklessly gathering enormous debt.
Who ignores red flags in this day and age? India's stock market didn't have a good beginning due to bad signals from other countries. The main market indicators stayed down on Wednesday and ended the day in the negative. US investors are concerned about the potential actions of foreign holders who might choose to sell their US Treasuries. Such a scenario could result in an additional rise in US Treasury yields, potentially curbing the upward momentum of stock market surges.
Fitch's predictions about the impact of higher interest rates and tougher borrowing rules will impact other countries too. When the US Fed tightens its rules, it can lead to interest rates going up in other places, like India. It can make their money lose value compared to the US dollar. Even though India's central bank might not always copy what the Fed does, India's interest rates often move similarly to those in the US.
COUNTERVIEW: Not a big deal
Looking back at what happened in 2011 and considering the unique role of the US economy and currency, experts aren't anticipating a significant reaction to this change. In theory, US interest rates should go up and stock prices might drop, but any effect could be brief. Many financial experts saw the drop on Wednesday as a quick, adverse reaction and said that stock markets would likely get back on track in the coming days. Goldman Sachs mentioned that the rating drop doesn't provide fresh info about finances. They don't think anyone who owns a lot of Treasuries will have to sell them due to the downgrade.
At home too, the impact is expected to last only a short while. While we haven't fully seen the impact of higher interest rates yet, we know the Reserve Bank of India (RBI) has plans in place to address it. It has hinted that its next move, set for August 10, will rely on local data like how prices are changing (inflation) and how the economy is growing. Experts think the RBI might keep the key rate unchanged at 6.50%.
Some experts admit being taken aback at the downgrading during Joe Biden's term. Mohamed A El-Erian, President of Cambridge University's Queen's College, tweeted his surprise at Fitch's decision. He found the reasoning and timing of this decision puzzling. It echoed, in some senses, the White House's reaction, which pointed out that the ratings got worse under President Donald Trump and improved under President Biden. Spokesperson Karine Jean-Pierre said that downgrading the US doesn't make sense when President Biden had successfully resolved the debt ceiling crisis two months ago.
Reference Links:
What is your opinion on this?
(Only subscribers can participate in polls)
a) The US's credit rating downgrade is bad news for the global economy.
b) The US's credit rating downgrade isn't bad news for the global economy.
---
🕵️ BEYOND ECHO CHAMBERS
For the Right:
Is the decline in multidimensional poverty in India real?
For the Left:
Why Delhi Services Bill is timely
---
🇮🇳 STATE OF THE STATES
Rebuilding the state (Himachal Pradesh) – The recent rains in the state, the heaviest in 50 years, have left Himachal battered and bruised. As the rains began, the state evacuated over 75,000 people in 48 hours. Chief Minister Sukhvinder Singh Sukhu personally helped in the rescue and relief efforts. The estimated loss is about ₹8,000 crore, with damages to drinking water supply, power, and irrigation facilities.
Why it matters: According to Sukhu, it'll take over a year to rebuild the state, starting with restoring the people's confidence. Village roads were washed away and the government will have to rebuild all of them. Tourism will be impacted – some places like Dharmashala are open while places like Kullu and Manali will be affected.
DMK disunity? (Tamil Nadu) – DMK President and Chief Minister MK Stalin issued a warning to all party members amid reports of disunity among party bearers in several parts of the state. He said such behaviour won't be tolerated. While addressing district secretaries through a video conference, he cited WhatsApp videos of alleged incidents where party members indulged in verbal spats in public.
Why it matters: Stalin is keen to run a tight ship and keep his party members in line. His warning comes in the wake of a couple of incidents, one of which happened in Tenkasi where a district secretary clashed with a woman functionary at an event. Stalin advised all party functionaries, including MLAs, MPs, and ministers to work together. He cited DMK stalwarts CN Annadurai and his father M Karunanidhi's work to lead the government and the party.
Becoming egg-sufficient (West Bengal) – The state government is expected to become self-sufficient in egg production by next March. It currently produces 1,440 crore eggs, with 65 crore brought in from other states. Thanks to backyard poultry farms, the state has increased production. The budget outlay for this sector which comprises women self-help groups has increased from ₹33 crore in 2018-19 to ₹111 crore in 2023-24.
Why it matters: The government has several projects in the pipeline to help increase egg production. There are five environmentally controlled commercial layer farms slated to come up at Mekhligunj, English Bazar, Purulia, Salboni, and Haringhata. Each will have a capacity of 3 lakh birds. They're expected to begin production this December.
No cheetah relocation plan (Madhya Pradesh) – Union forest minister Bhupender Yadav said there are currently no plans to relocate cheetahs from the state's Kuno National Park (KNP). The government wants the cheetah reintroduction project to be successful. Yadav said the government is aware of the deaths caused by infections from insects due to the monsoon. He said information was shared with South Africa and Namibia.
Why it matters: Since last March, nine cheetahs, including three cubs have died at KNP. Yadav said officials are keeping track of the cheetahs, including the effects of weather changes and conditions. The last death happened on August 2. Yadav expressed confidence in the project and said it's a long-term one where cheetahs will be introduced every year.
Impasse over local body polls (Nagaland) – With the controversy over 33% reservation for women in the urban local body polls, the elections are at an impasse. There's also the demand by the Isak-Muivah faction of the National Socialist Council of Nagalim (NSCN-IM) for a separate flag and statehood. Some Naga organisations said the reservation would be against the customary laws of their community. State BJP president Temjen Imna Along said the issue needs further discussion.
Why it matters: In the February elections, two women were elected to the Nagaland Assembly for the first time. Last month, Nagaland's first woman Rajya Sabha Member, S Phangnon Konyak, was nominated to the Panel of Vice-Chairperson in the Upper House of Parliament. The issue of women's reservations in the local polls went to the Supreme Court which stated the judiciary needs to act when the political players and parties fail to. It cited a period of male domination in all aspects of society.
---
🔢 KEY NUMBER
28 – Maruti Suzuki India unveiled its Maruti 3.0 strategy to ramp up production. The company plans to add 28 new models in the next seven years.