April 25, 2023
Good morning. In today's either/view, we discuss whether the push for more hydropower projects in Arunachal Pradesh is justified. We also look at the U-turn on anti-encroachment in Uttarakhand, among other news.
---
📰

FEATURE STORY
Is the push for more hydropower projects in Arunachal Pradesh justified?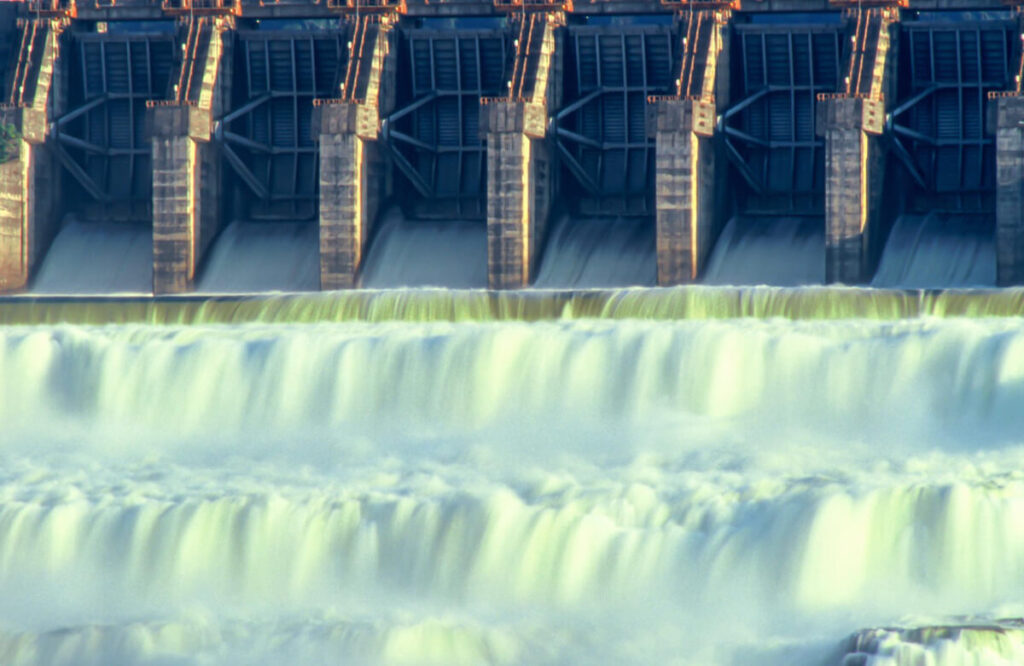 India is on the clock. There's a lot of work to do to keep the net zero pledge. As the world looks to combat the effects of climate change and develop and adopt alternate and renewable energy sources, India is looking to take the lead. Apart from solar and wind, hydroelectric power is also getting a big push.
Arunachal Pradesh is the state in the spotlight here. It's expected to sign several agreements to set up 13 gigawatts (GW) of new hydropower projects. Like the northeast region, Arunachal has enormous hydropower potential waiting to be tapped. But is this coming at the cost of the environment?
Context
A few years ago, it seemed the Indian government took a liking to hydroelectric power. In some ways, Jammu & Kashmir (J&K) was the catalyst. "Presently, Jammu and Kashmir is the only state where the development of hydropower is a priority. Elsewhere in India, the focus is on solar power," an official said in 2017. But things have changed.
The Indian government wants to increase India's electricity output from dams to 70,000 megawatts (MW) by 2030. That's a 50% increase and could account for 8.5% of the country's capacity. It also wants to add 18,800 MW of pumped-storage dams. These will act as giant batteries that store energy by pumping water from one reservoir to another that's elevated and then release it through turbines.
India has over 4,400 dams. Only China and the US have more. The central question is, how to keep the grid running on renewables when there isn't abundant sunlight and wind? About a tenth of India's power comes from solar or wind energy. The government sees large dams as the backbone to balance the grid when there's a sharp spike in power demand. India needs to increase its energy storage capacity to 41 GW per government estimates.
The new hydropower policy declared large hydropower projects as renewable energy sources. They're now a part of the renewable purchase obligation. This means power distribution companies (discoms) should buy a fixed amount of renewable energy to cut dependence on fossil fuels.
Coming to Arunachal Pradesh, private companies were awarded several hydropower projects. The state-run National Hydroelectric Power Corporation (NHPC) was tasked with executing them. While the government sees hydropower as crucial to India's energy transition, several projects have been in limbo due to population resettlement issues and infrastructure development.
Based on data from the Ministry of Power, as many as six large hydropower projects are at different stages of construction in the state. There are also several small projects in the state. Prime Minister Narendra Modi recently lauded the state's endeavour to set up 50 standalone mini and micro hydel power projects to provide uninterrupted power supply to villages bordering China.
As the government continues to push for hydropower in Arunachal, concerns about its effects on the local environment and population remain.
VIEW: Untapped potential and necessity
There's a lot of untapped potential in hydropower for India. According to the government, India has developed only 29% of its total hydropower potential. For comparison, the US has developed over 80% and the European Union (EU) more than 70%. Based on a government assessment, the state with the most potential is Arunachal Pradesh, followed by Himachal Pradesh.
From the government's perspective, there's a financial incentive. Ginko Lingi from the Arunachal Pradesh Department of Power said surplus power would be generated once the dams begin operations. With better transmission lines, power can be sent to other states and generate revenue for Arunachal.
There's also an economic incentive for those on the ground. Last month, the state government decided to hand over five terminated hydropower projects to two Central Public Sector Undertakings (CPSUs). With a combined capacity of over 2,800 MW, officials said the projects would generate ₹500 crore in revenue per year and ₹100 crore for local area development. Officials are also concerned about a "water war" with China through its control of upstream dams.
COUNTERVIEW: False promises
A hydropower project isn't cheap. For example, the five terminated projects handed over to the CPSUs will require an investment of ₹40,000 crore in the next five to seven years. Experts have questioned the financial viability of most of the proposed hydropower projects. Despite some cheaper alternatives, the sheer cost of these projects has forced the government to provide subsidies. If these projects can't be financially justified, there's little room for economic development.
Even with its untapped potential, the state's geography isn't conducive to dam building. The state is one of the most fragile regions in the Himalayas. It lies in a high seismic hazard zone making it prone to earthquakes. With depleted green cover, landslides and flash floods are an ever-present threat. The state is home to several animal and plant species, including endangered ones. There's a reason why the Etalin hydropower project, billed as India's biggest, wasn't given forest clearance in December 2022.
For the local population, these large and small hydropower projects are a constant reminder that they can be pushed out of their homes anytime the government needs them to. For them, local development is schools and hospitals. Last month, the Siang Indigenous Farmers' Forum (SIFF) and the Indigenous Rights Advocacy Dibang (IRAD) threatened to protest unless the proposed 10,000 MW Siang River hydropower project was scrapped.
Reference Links:
What is your opinion on this?
(Only subscribers can participate in polls)
a) The push for hydropower projects in Arunachal Pradesh is justified.
b) The push for hydropower projects in Arunachal Pradesh isn't justified.
---
🕵️ BEYOND ECHO CHAMBERS
For the Right:
BJP politics in Karnataka is letting Modi down. It's becoming another Congress.
For the Left:
Western Media's Bias Against RSS is Self-Contradictory
---
🇮🇳 STATE OF THE STATES
U-Turn on anti-encroachment (Uttarakhand) – After a survey found that temples were also present on the forest land that the government was trying to chase away people from, the Uttarakhand government became compelled to abandon its anti-encroachment campaign. A preliminary investigation undertaken by the forest department found that ancient temples, such as the famed Mansa Devi temple in Haridwar and Garjia Devi in Ramnagar, were also erected on the forest department's encroached territory.
Why it matters: The government intended to eliminate any encroachments on forest land. However, further investigations indicated that, in addition to 'Mazars' (Muslim shrines), numerous ancient temples stand on forest land. A total of 37,000 square kilometres of forest space has been discovered to be encroached upon. The forest administration has now decided not to remove religious structures erected before 1980 in restricted forest regions.
e-NAM helping farmers get better profits (Tamil Nadu) – To boost tomato cultivators' profitability in the Dharmapuri district, the Agriculture Marketing Department and Agri-Business (AMDAB) has partnered with two Farmers Producer Organizations (FPO) with 1,000 members each and is carrying out trade through the web portal called e-NAM (National Agriculture Market). Tomatoes are produced over an area of around 6,172 hectares in the district, and due to the district's large-scale production, farmers often trade their goods at private markets in Palacode or Royakottai in Krishnagiri district.
Why it matters: Tomatoes are one of the most widely planted crops in the Dharmapuri district, owing to their short growing time and minimal water requirements. However, in most cases, the farmers don't get to sell their produce for fair prices and are taken advantage of by middlemen. As a result, they requested AMDAB's assistance in selling their produce, and two FPOs have been supplying 6.1 tonnes of tomatoes via e-NAM to markets in Salem on a daily basis. Farmers reported increased profits as a result of this. This is another example of an online venture from South India where benefits have been directly received by the farmers.
Municipality to build libraries for slums (Odisha) – The Cuttack Municipal Corporation (CMC) plans to build prefabricated smart libraries in the city's slums to encourage people and their children to read. The 1,000-square-foot container libraries will be constructed of pre-engineered steel, wood, fibreglass, plastic, and aluminium. Wall paintings, floor finishes, doors, windows, bookshelves, chairs, table arrangements, electrical connections, and solar panels will be installed in the libraries. The library will be self-sufficient and will be powered by solar panels.
Why it matters: CMC has control over 264 recognised slums. Children living in slums are unable to purchase books and publications and have difficulties when studying for competitive tests due to budgetary constraints. Despite the fact that the majority of books are now available on the internet, a lot of youngsters in slum areas cannot afford smartphones or internet connectivity. The prefabricated libraries will benefit the children by giving them access to academic literature, general knowledge periodicals, and other resources. Moreover, a library also offers a quiet space to study, compared to the chaotic environments of slums.
Mehangai Rahat sees many takers (Rajasthan) – Rajasthan Chief Minister Ashok Gehlot's inflation alleviation or Mehangai Rahat camp, which began across the state on Monday, drew a significant reaction almost immediately. Around 650,000 individuals in the state were allegedly registered under various state government assistance initiatives to obtain respite from inflation. According to a top state government source, this is the first time such camps have been organised in India.
Why it matters: On Monday, Gehlot opened an inflation relief camp called Mehangai Rahat Camp in Mahapura, Jaipur. The CM stated that he knows the agony of excessive pricing, particularly for energy, LPG cylinders, and food. These camps were established to give respite from escalating prices. Gehlot stated that by attaching them to the government's public assistance initiatives, each poor family in the state would be relieved of rising prices. He stated that the residents in the camps would benefit from ten public assistance initiatives. The BJP is alleging that these schemes are a political stunt to attract "laabharthis" (freeloaders).
Construction firms continue their plunder (Meghalaya) – According to sources, Nidhi Construction has been utilising a new location on the Rongdik River after they had stopped excavating into the Rongreng river bed following a show-cause order from the Forest Department. Local sources allege that unlawful extraction of sand and gravel from the riverbed has been taking place for the past two years, as evidenced by videos and photographs of the continuous theft.
Why it matters: The construction firms NSC and Nidhi Constructions have been employed to construct the Baghmara-Ranikor road for the past two years. While the progression of the work has been good, the two businesses have been placed under investigation after it was discovered that they were unlawfully mining the river beds of two vital rivers – both within the Balpakram National Park's buffer zone. The government, after being notified of the unlawful acts, sent an investigation team to look at the matter more closely. People, however, are questioning how these firms are able to get away with their deeds despite being under the radar.
---
🔢 KEY NUMBER
4 – According to SIPRI, India is the world's fourth-largest military spender.