April 24, 2023
Good morning. In today's either/view, we discuss whether the Hindu community should be given 'minority status' in Jammu and Kashmir. We also look at BRO's moto rally in J&K, among other news.
---
📰

FEATURE STORY
Should the Hindu community be given 'minority status' in Jammu and Kashmir?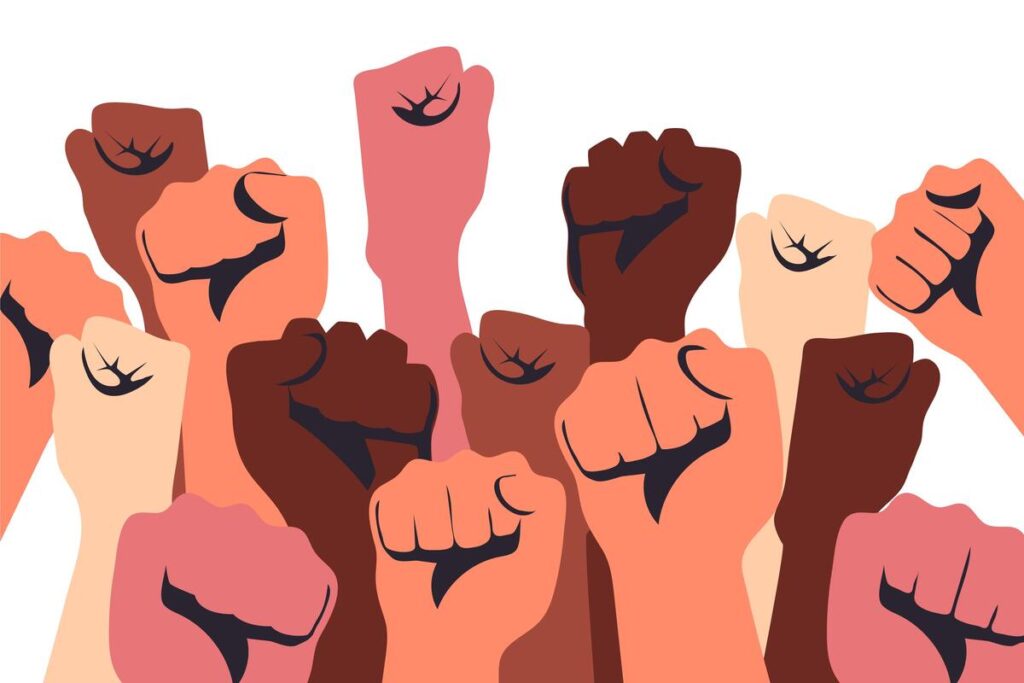 When the Home Ministry consulted the National Commission for Minorities (NCM) over granting minority status to Hindus, including Kashmiri Pandits, in the Union Territory (UT) of Jammu and Kashmir, the commission consented to say that they have no authority in the issue, and it will be a valid measure if the law is enacted by the parliament and the Supreme Court (SC) agrees.
The issue was brought to the apex court's attention last year, but the debate is quite old: can the Hindu majority community be deemed a religious minority in any part of the country?
Context
For over seventy years, India's democracy has relied on a principle of majoritarianism that allows the organisation of a government by members of the majority community while protecting minority rights.
India's first-past-the-post electoral system reproduces the incongruity in populations of ethnoreligious communities in India within the parliament. This means that without institutional safeguards for protecting the interests of minorities, it is easier for the state to make decisions favouring the interests of majority groups even when said decisions are harmful to minorities.
Shouldn't political reservations solve that? Well, several experts have pointed out that political reservations are necessary to ensure welfare transfers to minorities. But after Independence, while forming the Constitution, Indian leaders weren't sold on reservations for religious minorities. Fresh off the violent wreckage of the Partition, they feared it would deepen ethnic cleavages.
In the absence of reservations, a 'minority status' for an ethnoreligious group protects their interests. The motivation is simple. In a country where several communities are underrepresented, a minority status ensures that their distinct collective identity isn't eroded. The Prime Minister's 15-Point Programme facilitates the equitable transfer of benefits from various government schemes.
So who identifies these minorities? Although the term finds mention in Article 29, Article 30, Article 350(A), and 350(B) of the Constitution, there's no real constitutional definition. The National Commission for Minorities Act of 1992 tasked the Union government with the power of identifying minorities. Accordingly, the Centre recognises six minority communities, including Muslims, Christians, Sikhs, Buddhists, Parsis, and Jains.
Last year, the SC was hearing a group of petitions, including one by advocate Ashwini Upadhyay, challenging the constitutional validity of the 1992 Act. It seeks the implementation of the 2002 ruling in the TMA Pai case, which empowered the state to identify religious and linguistic minorities pertaining to Article 30.

Upadhyay argued that after 2002, criteria through which the Centre notified Muslims, Christians, Sikhs, Buddhists and Parsis as minorities were now invalid. He said that in some states and UTs like Jammu and Kashmir, Lakshadweep, Meghalaya, Mizoram, Nagaland, and Punjab, where the Hindu community's numbers have dwindled below other communities, they should be given minority status.
The Union government decided to consult with the states and UTs on both demands. Post this, most state and UT governments agreed that they should have the power to recognise linguistic and religious minorities. But the debate over whether Hindus can be recognised as a religious minority in any state, despite being more populous and socio-economically advanced than others, is still up for debate.
VIEW: It's a valid demand
Upadhyay's petition asks to recognise Hindus as a religious minority in states where they are a numerical minority. Articles 29 and 30 of the Constitution provide a charter for linguistic and religious minorities to be recognised at all levels, not just the Centre. Article 29 says that "any section of citizens residing in the territory of India or any part thereof having a distinct language, script or culture of its own shall have a right to conserve the same". Article 30 grants such minorities the right to establish and administer educational institutions.
Advocate Upadhyay's demands are backed by precedents. The SC had in the 2002 TMA Pai ruling stated that since Indian states have been reorganised along linguistic lines, state governments should identify such minorities. An April 2007 Allahabad High Court ruling stated that Muslims had ceased to be a minority community in Uttar Pradesh, which hasn't been challenged yet.
COUNTERVIEW: It's a redundant gimmick
The clutch of petitions that the Supreme Court had been hearing argued that in Jammu and Kashmir, crores worth of aid "are being given away to a certain community, which is the majority Muslim community, in an illegal and arbitrary manner." The petitioners' arguments sound uninformed of the democratic principle of minority rights. Even if states were accorded the power to recognise minorities, Muslims, as a national minority, would continue to benefit from central minority welfare schemes.

Many electoral experts argue that pushing for the minority status of the Hindu community is a redundant gimmick that will benefit nobody except the BJP. Identification of religious minorities at the state level only acquires legal significance through Article 30. After the TMA Pai ruling, the matter was settled by law. Put simply, the Hindu community can already be considered a minority entitled to establish and administer educational institutions. What's more, it'll help the BJP secure the favour of Hindus in Jammu.
Reference Links:
What is your opinion on this?
(Only subscribers can participate in polls)
a) The Hindu community should be given the 'minority status' in Jammu and Kashmir.
b) The Hindu community shouldn't be given the 'minority status' in Jammu and Kashmir.
---
🕵️ BEYOND ECHO CHAMBERS
For the Right:
A Country That Leaves Its Women Nowhere To Go.
For the Left:
Moving out of Leftist colonialism: How India's cultural revival can be of great benefit to all humanity
---
🇮🇳 STATE OF THE STATES
Ekta Shradhanjali Moto Rally (Kashmir) – On 23rd April, the Border Roads Organisation held the 'Ekta Shradhanjali Abhiyan' motorcycle rally in Srinagar, Jammu and Kashmir, to honour the sacrifices and contributions of personnel from the Border Roads Organization (BRO) to nation building. The rally was also held to commemorate the 64th Raising Day of BRO and to collect soil, water, and plant saplings from various rivers and mountains along the bike rally route, which will be transported to the BRO centre in Pune.
Why it matters: The bike rally began from the BRO office in Srinagar and will travel through the Jawahar Tunnel, then to Chandigarh, and finally to Pune. Major Udhay Mishra, a participant, noted during the ceremony that the event was organised for individuals who worked away from home and lost their lives for the country. Senior executives from the BRO were also in attendance on this occasion. Around 8 BRO motorcycles participated in the Ekta Shradhanjali Abhiyan motorcycle rally.
eFarmarket boosts agri sector (Andhra Pradesh) – Andhra Pradesh is the first state in the country to build an online agro-vending platform called eFarmarket to link the state's farmers with national dealers. The platform offers complete solutions for both buyers and sellers of agricultural and horticultural products sold in Andhra Pradesh. By enrolling 10,200 traders and over 50,000 farmers for the platform, the government of Andhra Pradesh hopes to reach a revised GTV (Gross Transaction Value) of ₹500 crore in the first year following the introduction of the eFarmarket.
Why it matters: It is a comprehensive end-to-end agro marketplace service platform aimed at the whole Indian agricultural value chain. eFarmarket is a market platform designed to meet all of the demands of farmers, including trading and post-market services. The eFarmarket mobile application has since been customised and improved, keeping various business processes in mind. In the fiscal year 2022-23 (through December 2022), 2,932 traders and 3,471 farmers benefited from the eFarmarket application, with a total transaction value of ₹45.93 crore recorded.
Man decided to dig his own pond when denied help (Jharkhand) – Chumbru Tamsoy, a resident of Kumirta village in Jharkhand's West Singbhum district, created a 100-by-100-foot pond single-handedly after being denied water to farm his land. His endeavour bore fruit after 40 years. With the pond he created, the 75-year-old is now irrigating his crops on approximately five acres of land and has planted over 60 trees around the pond, including mango, arjun, neem, and sal.
Why it matters: In 1975, Chumbru moved to Lucknow in search of work due to a drought-like scenario in his hometown. But he was going through a lot of difficulties and wasn't getting paid on time. Chumbru returned to his village and started to cultivate his own field, but he faced a shortage of water, and when he asked his fellow villagers for assistance, he was declined help by everyone. That is when he decided to dig up his own pond. Nobody in the village tried to help him out. Now, his pond is used by all the villagers, even the ones who denied him any assistance 40 years ago. His pond is the only pond in the village that does not dry up in the summers.
Land worth ₹13 crore used for care of dogs (Gujarat) – Panchot, about 15 kilometres north of Mehsana, appears to be simply another village where most residents work in agriculture and trade. What distinguishes it, however, is the notion of 'kutariyu' (designating land for dogs), which the people have been doing for over 70 years in keeping with Gujarat's culture of jeevdaya (animal kindness). Panchot has set aside 22 bighas of land for its 300-odd dogs, with each bigha being worth ₹60 lakh. According to Chhagan Patel, trustee of the hamlet's 'Madhni Pati Kutariya Trust,' the tradition was initiated by community elders who had no children or close relatives to whom they could leave their land.
Why it matters: The first such contribution is thought to have been made around 7 decades ago by the family of a farmer named Ishwar Chatur Patel. This was a technique, in addition to generosity, to lower the tax burden on farmers. Land prices were not high until a few years ago, so giving a tiny area was not a huge problem. However, a highway project has decreased the distance between Mehsana and the village by 7 kilometres, and the price of land along the road has risen significantly. As a result, land contributions have fallen significantly.
Indo-Bangladesh railway line to finish soon (Tripura) – Those travelling from Kolkata to Agartala may now do so in only 10 hours by taking the Dhaka-Kolkata route. The 15-kilometre rail link linking Agartala and Gangasagar in Bangladesh's Brahmanbaria district will be finished by September 2023, according to Tripura Transport Minister Sushanta Chowdhury. Approximately 85% of the construction has been finished, with 73% of the work completed on the Bangladesh side.
Why it matters: The projected rail link from Dharmanagar to Kailashahar through Pecharthal, according to Chowdhury, was also discussed during the conference. Currently, the link of the region to the rest of the country is thus dependent on a lone track that is prone to choking. To improve the railway connection, the government is pushing for a separate line. Chowdhury also mentioned another Indo-Bangla railway link from Belonia in South Tripura to Zero Point, which would connect Bangladesh's Feni area.
---
🔢 KEY NUMBER
38 – India has risen six places in the World Bank's Logistic Performance Index to attain a rank of 38 among 139 countries.