April 1, 2022
Good morning. In today's either/view, we discuss whether India's defence of Myanmar's participation in BIMSTEC summit is justified. We also look at the shortage of medical staff in Bihar, among other news.
---
📰

FEATURE STORY
Myanmar at the BIMSTEC summit – Is India's defence justified?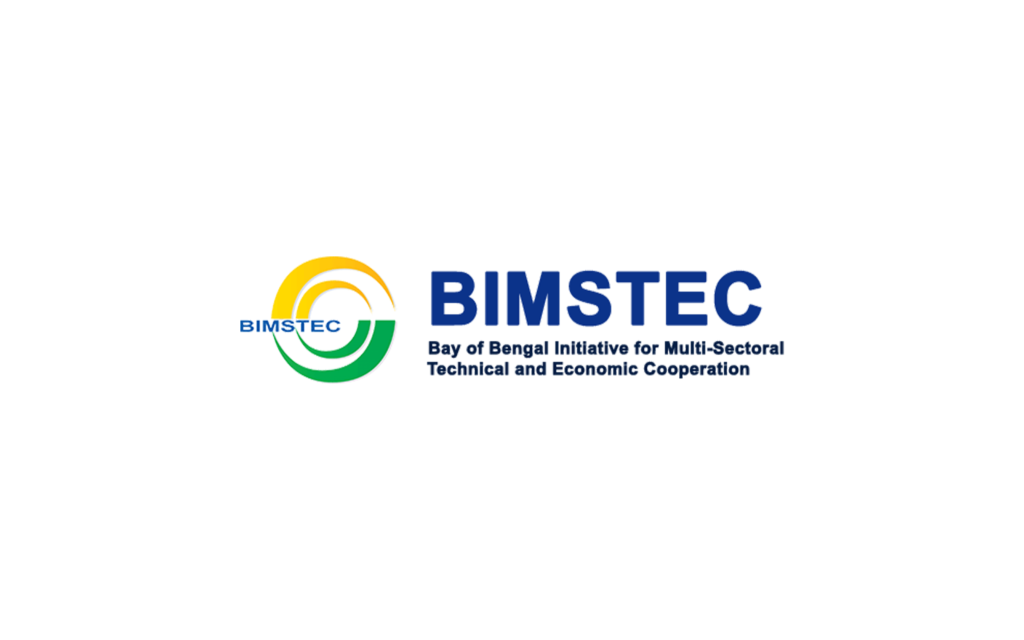 The world of geopolitics is a complex one. As author and journalist Fareed Zakaria put it, "foreign policy is a matter of costs and benefits, not theology." With everything going on in the world, India definitely seems to be weighing its costs and benefits. So far, it seems to be holding firm despite criticism and pressure from home and abroad.
The latest calculus India seems to have made is defending Myanmar's participation at the summit of the Bay of Bengal Initiative for Multi-Sectoral Technical and Economic Cooperation (BIMSTEC). With Myanmar currently under military rule in the wake of its coup, is India's justification for their presence, correct? Or have they got it wrong again on an important foreign policy matter, just as many have pointed out with their neutrality on the Russian invasion of Ukraine?
Context
There are a few different things to go over here. First, what's BIMSTEC? The Bay of Bengal Initiative for Multi-Sectoral Technical and Economic Cooperation is an international organisation consisting of seven South Asian and Southeast Asian countries – India, Myanmar, Bangladesh, Bhutan, Nepal, Sri Lanka, and Thailand.
In 1997, a new sub-regional group was formed with Bangladesh, India, Sri Lanka, and Thailand under BIST-EC. Later that year, Myanmar was included, and the group was renamed BIMST-EC. In 2004, Nepal and Bhutan became full-time members. The group was officially renamed BIMSTEC at the first summit on July 31, 2004. While the organisation has prioritised 14 sectors, its main objective is to provide a framework for regional economic cooperation.
The reason why such a group exists is the region itself. The Bay of Bengal is an important region from natural resources, transportation, trade, and economic perspective. As Saman Kelegama, Executive Director, Institute of Policy Studies of Sri Lanka, explained, the two key aspects of BIMSTEC are market and government-driven integration.
Now, let's talk about Myanmar. Since it gained independence in 1948, the country has been the site of rampant ethnic strife. Over the decades, several organisations and the UN have reported consistent human rights violations in the country. Following the 1962 military coup, it became a military dictatorship. In 2011, military rule was dissolved following the 2010 general election. Political prisoner Aung San Suu Kyi, released years earlier, won the 2020 election. However, another coup meant the military (junta) was back in power and remains so even now.
Political leaders from India and Myanmar have met regularly during bilateral and multilateral meetings. India first established diplomatic relations post Myanmar's independence. As military rule took over, relations strained. India, like the rest of the world, condemned the suppression of democracy. However, since 1993, relations between both countries have become warmer. Both countries have economic and military partnerships, given the region's geopolitical significance.
With India's up and down history with Myanmar, it's adamant about Myanmar's participation in the latest BIMSTEC summit. Is its position justifiable and tenable? Or is it hypocritical, and with its stance on Russia, is India making the wrong foreign policy moves?
VIEW: Myanmar important for regional cooperation
Part of India's thinking is multi-faceted. The first is Myanmar's relations with India and their history. Yes, diplomatic relations have been up and down, but that's expected with any country. India has supported pro-democracy efforts in Myanmar in the past and in the wake of the coup in 2020. At the same time, it has maintained a stance of not interfering in another country's internal politics to respect its sovereignty. It's something that India has argued for itself amid foreign criticism on various issues.
Then there's history and economic relations. Many Burmese and Indians along the border have a shared culture and history. India is also Myanmar's fourth-largest trading partner and its second-largest export market. They are following Sri Lanka's lead here in engaging rather than isolating. Prime Minister Narendra Modi's statements during the summit highlighted the importance of BIMSTEC. Echoing Modi's comments was additional secretary in the external affairs ministry, Rudrendra Tandon. Speaking on Myanmar's inclusion, he said BIMSTEC's success is dependent on all countries' participation.
For India, part of the calculus is China's ever-growing presence in the region. When it comes to China, India looks at it from a geopolitical, economic, and security perspective. This is where BIMSTEC comes in. It aims to synchronise the 'Look West' policies of some Association of Southeast Asian Nations (ASEAN) countries and the 'Look East' policies of some South Asian countries. For this to happen, Myanmar needs to be at the table.
COUNTERVIEW: Inconsistent foreign policy
Once BIMSTEC allowed Myanmar to participate in its summit, the USA reacted quickly. It asked India to urge the group to isolate the junta diplomatically. Participants in the 'India for Myanmar Movement' also opposed it. In an open letter to the BIMSTEC summit's organisers, they said the military leader, Senior General Min Aung Hlaing, belongs in the International Court of Justice (ICJ). They also called for India's relations with the military regime to end.
India and BIMSTEC's stances are in contrast to ASEAN. Before last year's ASEAN summit, the group didn't invite Hlaing. It's one of the reasons cited by the US in its recent notice to India. The summit went ahead as planned without Myanmar's participation. This is significant because, despite ASEAN's principle of non-interference in other countries' affairs, it decided to uphold the principles of democracy and human rights.
India's diplomatic positioning concerning Myanmar is not as clear-cut as it may seem. While it has spoken about the importance of human rights in Myanmar, it did so reluctantly. India has had to walk a diplomatic tightrope concerning Myanmar, which other countries, particularly in the West, haven't. They've been forceful in their boycotts and calling out human rights violations. The risk for India, and BIMSTEC, is to look like outliers and hypocrites.
What's your opinion on this?
(Only subscribers can participate in polls)
a) India's defence of Myanmar's participation at the BIMSTEC summit is justified.
b) India's defence of Myanmar's participation at the BIMSTEC summit is not justified.
---
🕵️ BEYOND ECHO CHAMBERS
For the Right:
The Hindu Right is turning against the US, but India needs to see reality over rhetoric
For the Left:
Indians bored with politics of ideology. Populism speaks—from Modi to Kejriwal
---
🏴 STATE OF THE STATES
Return of ASF (Mizoram) – Since December 2021, 362 pigs have been killed by the new outbreak of the African Swine Fever (ASF). It was first detected in March of last year but that was considered to be largely contained. In February, however, people started reporting pig deaths in east Mizoram's Champhai district. According to officials, 22 villages in 5 districts have been affected by ASF till now.
Why it matters: Last year, ASF had claimed the lives of more than 25,000 pigs within 5 months in the state. In those months, the losses incurred by the state went over ₹121 crores. While experts say the ASF does not affect humans and cannot be transferred from livestock to humans, the losses it causes are rather steep. Officials believe that the disease is caused by pigs and pork imported from Myanmar and Bangladesh.
Back to normal water supply (Himachal Pradesh) – Shimla has been facing a shortage of water since 13 March, after an electricity transformer had short-circuited. According to the Shimla Jal Prabandhan Nigam Limited (SJPNL), this hindered their ability to provide an adequate amount of water to the public. Now, the Electricity Department assured them that the transformer will be fixed by 3 April, ensuring a return to normal water supply.
Why it matters: The Urban Development Minister said that ₹2.92 crores have been allotted to the Electricity Department for the new transformer to be installed. According to councillors, the shortage of funds had caused the issue in the first place. Several development projects are also yet to be completed due to the municipal corporation not releasing funds. Commissioner Ashish Kohli replied that the corporation itself doesn't have adequate funds.
Shortage of medical staff (Bihar) – The latest Comptroller and Auditor General of India (CAG) report for the year that ended in March 2020 states that Bihar has a number of discrepancies in their health department. According to the report, the state has been facing a constant shortage of medical and paramedical staff, including technicians, since 2014. Yet, the state did not publish any reports or notices on vacancies to get them filled.
Why it matters: India, in general, has been reporting a shortage of medical staff for years now. As of 2018, one government doctor in Bihar serves 28,391 people. The recommended doctor to population ratio the WHO recommends is 1:1000. When the medical personnel shortage is ignored, the shortage of essential drugs, equipment and most importantly, beds come to attention, i.e. between 52 and 92%.
Biometric database launch (Maharashtra) – CM Uddhav Thackeray will launch a digital fingerprint and iris scanning system for police investigations this Saturday. Thus, making the state the first to launch such a biometric database for identification in the country. Called the Automated Multimodal Biometric Identification System (AMBIS), it has data of around 6.5 lakh undertrials and convicts.
Why it matters: Till now, criminal records in India have only existed in physical forms. In 2015, when gangster Chhota Rajan was arrested in Indonesia, his case files were found to be damaged by waterlogging. Soon after, the proposal for the AMBIS was cleared and work on this began in 2016. As of now, 2,600 officers and employees have been trained to handle this system for the smooth transition of criminal investigations.
The courts say no (Tamil Nadu) – On Thursday, the Supreme Court struck the state's 10.5% internal reservation for the Vanniyar community. Thus, upholding the verdict of the Madras High Court. Considering the Vanniyar quota fell under the 20% Most Backward Classes quota, the court said that they didn't see the reason for treating the group as a separate entity. According to them, it violated Articles 14 and 16 of the Constitution.
Why it matters: The AIADMK and the DMK have pushed for this quota that called for a regrouping of the castes and giving the Vanniyars more than half of the MBC quota. The Madras High Court had dismissed the move as the state didn't provide any "quantifiable data" to support it. Political experts say that this was done to appease the Vanniyars who, despite being a minority, happen to be more affluent.
---
🔢 KEY NUMBER
67% – According to the United Nations Population Fund (UNFPA)'s State of the World Population Report 2022, 67% of abortions in India between 2007-11 were classified as unsafe. Currently, unsafe abortions are the 3rd leading cause of maternal mortality in India.