April 2, 2022
Good morning. Every Saturday, we write about one specific right that you possess as a citizen in our country. In today's edition of "Know Your Rights", we look at the rights of online shoppers in India.
---
KNOW YOUR RIGHTS – EDITION 33
Rights of Online Shoppers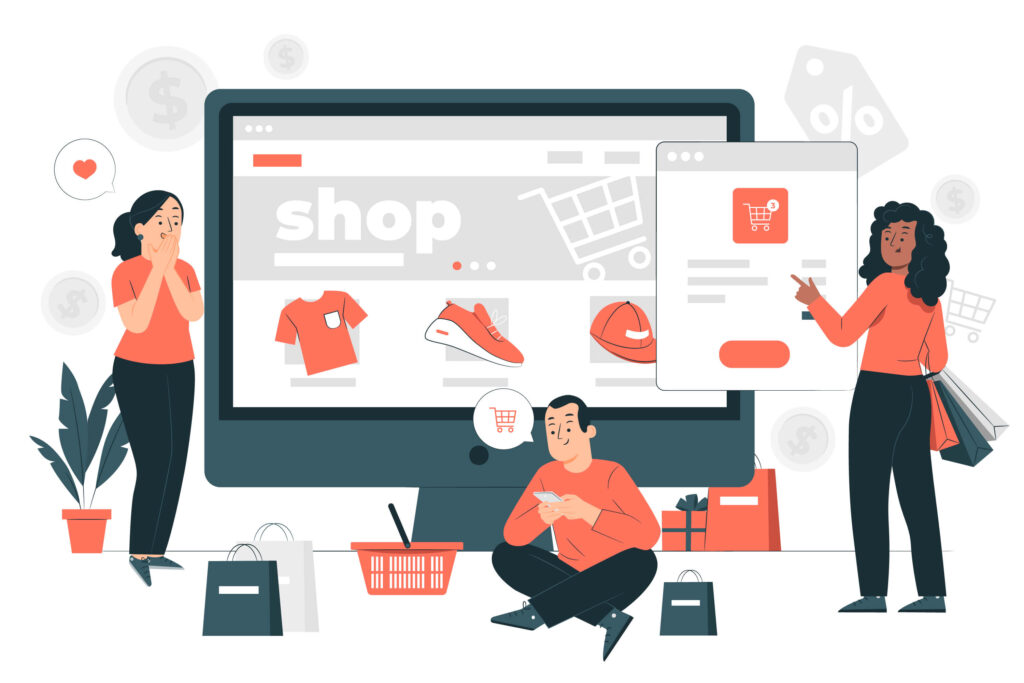 According to research, Indians spent more time online during the lockdowns, stating the obvious. As people spent more time online and increased smartphone usage, since 2016, India has allowed 100% Foreign Direct Investment (FDI) in e-commerce. It meant companies could act as facilitators between buyers and sellers on their e-platform.
With the onset of the pandemic, these companies have reaped dividends. India's e-commerce sector gained momentum over the past couple of years with the likes of Myntra, Amazon, and Flipkart, just to name a few, cashing in.
One thing to note here is that e-commerce isn't limited to just the big or small name companies that we've all heard of and are familiar with. Even if you buy something from an unregistered entity, say from a Facebook ad, it's an e-commerce transaction. As with anything done online these days, there are risks. Especially when there's private financial information involved.
With the progression of the internet in the 1990s, the UN Commission on International Trade and law adopted the first Model Law on E-commerce (MLEC) in 1996. Its aim was to have a uniform standard of e-commerce law internationally and bring electronic transitions to be at par with paper-based transactions. India is a signatory to the MLEC and enacted the IT Act of 2000.
In the USA, consumer protection is done through a various patchwork of legislation. This includes the Consumer Financial Protection Bureau, The Dodd-Frank Act, The Federal Trading Commission, etc. In Japan, there's no uniform code for consumer laws. The ruling policy comes from the Basic Act on Consumer Policies. In the UK, most of the consumer protection rules are derived from the Consumer Rights Act 2015.
India's Consumer Protection Acts
Since e-commerce involves consumers, the first thing to note is that the Consumer Protection Act of 1986 applies here. However, this wasn't always the case for online transactions as there was some ambiguity. In 2014, the Minister of State for Consumer Affairs, Food, and Public Distribution decided to include online transactions under the Act's ambit.
This meant complainants could approach consumer forums at the national, state, and district levels. While this wasn't necessarily a separate law for online transactions, it was an important step to safeguard consumer rights. The Act comes into the picture when there is a defect in the goods or services rendered. Given the nature of online transactions, there is the aspect of efficiency of the delivery of goods. The Act is ambiguous on goods not delivered within a specified time frame.
The 2019 Consumer Protection Act was an upgrade from the 1986 Act. It expanded the scope of consumer protectionism at a time when transactions extended beyond traditional brick-and-mortar stores. It included within its scope the realm of Business to Consumer (B2C) e-commerce. The 2019 Act is the first-ever legislation that introduced the penal regime governing product liability claims in India.
The main reason for such legislation is to ensure consumers aren't taken for a ride by e-commerce companies. There are various components here – the authenticity of products, refunds, replacements, etc. It provides a legal avenue for consumers to enforce their basic consumer rights.
One example was from Hyderabad last April. A consumer ordered a mixer grinder from Amazon, and it was delivered to the wrong address. Upon complaining, Amazon denied this and stated it was delivered to the right person. A District Consumer commission bench found that Amazon didn't file any proof of delivery on its end. It ordered Amazon to pay ₹10,000 as compensation.
As with any transaction online, there's the issue of authenticity. Are you getting the right product or a fake? Under the Act, the right to be informed is vital for e-commerce transactions. The sellers should provide detailed information since it's this information that the consumer relies on to make a purchase.
Information Technology Amendment Act
The MLEC was only a set of model laws that provided countries guidelines. The respective signatories could modify and bring in legislation that suited their demographics.
The IT Act of 2000 gave much-needed recognition to the services provided by e-commerce platforms in India. Under this Act, the Ministry of Electronics and Information Technology prescribed safe and secure practices concerning these business models. Specifically for e-commerce purposes, there are two salient features of the Act:
Legal recognition of electronic signatures, documents, and records
Provides a remedy for the breach of confidentiality and privacy and makes them a punishable offence
One drawback is that the IT Act doesn't t holistically cover all the aspects of e-commerce concerning consumer rights. It primarily covers business or commercial transactions.
E-commerce Consumer Protection Rules, 2020
The new consumer protection rules for e-commerce came into effect in July 2020. Under this, e-commerce has a fairly broad definition; "any person, who owns, operates or manages digital or electronic facility or platform for electronic commerce, but does not include a seller offering his goods or services for sale on a marketplace e-commerce entity."
These rules provide a framework for e-commerce companies to oversee and prevent unfair trade practices or misleading claims and advertisements. Along with the Consumer Protection Act, these rules also stipulate that an e-commerce company can't directly or indirectly influence the sale price. The underlying principle here is that consumers have the right to get the best prices on a level playing field. The National Consumer Disputes Redressal Commission and the District Consumer Disputes Redressal Commission have stated that listing goods higher than the MRP is an offence under the Consumer Protection Act.
When it comes to refunds, the rules stated they should be completed within a reasonable period. Every e-commerce company has a different policy concerning refunds. The rules don't prescribe an outer time limit for refunds. Instead, they provide some flexibility within the contours of a reasonable time frame. It's part of an overall goal to address consumer grievances. In this context, the rules also stipulate that companies should have a grievance redressal officer to acknowledge and help resolve consumer complaints.
84% – that's how much India's e-commerce industry is set to grow in the next couple of years. It's projected to touch $111 billion by 2024, thanks, in part, to the pandemic perhaps changing people's shopping habits. Other projections tout India's e-commerce market to reach $350 billion by 2030. Whatever the case, unless something drastic occurs, this sector is set to continue its growth in the years to come. And knowing your rights becomes important.