February 2, 2022
Good morning. In today's either/view, we look at whether the Andhra Pradesh government's proposal to carve out more districts is necessary. We also look at a policy to prevent the influx of drugs in Himachal Pradesh, among other news.
---
📰

FEATURE STORY
New Districts in Andhra Pradesh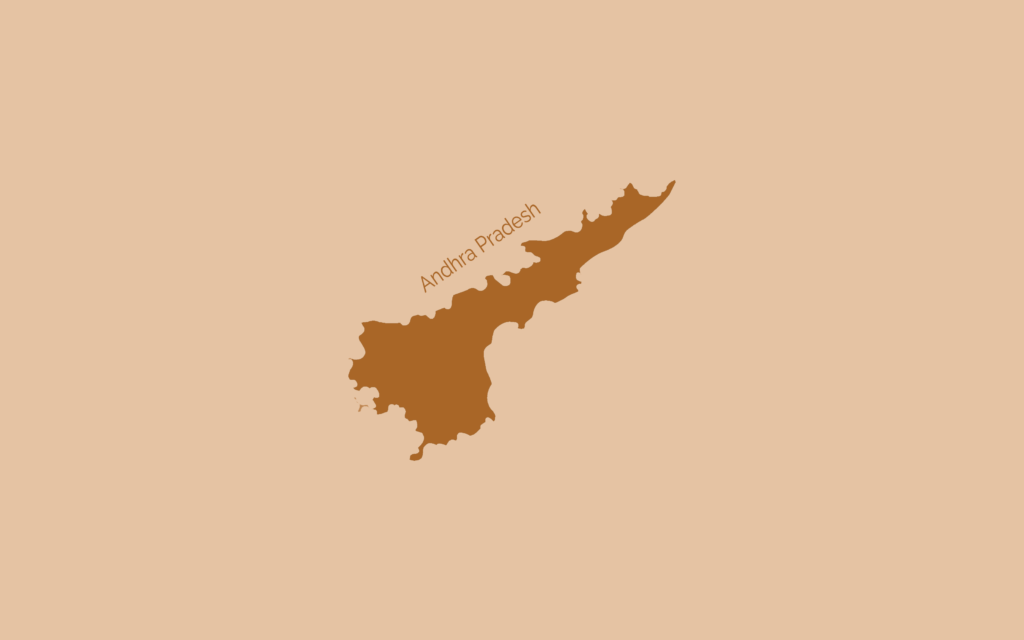 As a child, you were certainly told to take small bites of food and not eat everything in one go. Perhaps there's a lesson here when it comes to governance in states. Some Indian states have dozens of districts. Some increase that number by carving out smaller districts from existing ones. Does this make it easier to manage? Or is the investment not worth the return, if any?
Andhra Pradesh could provide some answers to these questions. Chief Minister YS Jagan Mohan Reddy's YSR Congress Party (YSRCP)-led government has proposed doubling the number of districts in the state from the existing 13 to 26. It will lead to better administration and development, the government argues. However, critics point out that it could alienate some marginalised sections.
Context
At the time of independence, what we know as present-day Andhra Pradesh was a part of Madras State. In 1953, Coastal Andhra and Rayalaseema were separated to form Andhra State, the first state formed on a linguistic basis. In 1956, Andhra State merged with the Telugu-speaking area of Hyderabad state to form Andhra Pradesh. At the time, it had 11 districts.
In the years that followed, two districts were added. In 1970, Prakasam district was carved out from Guntur, Nellore, and Kurnool districts. In 1979, Vizianagaram district was carved out from Visakhapatnam and Srikakulam districts. With the bifurcation of Telangana, the state lost nine districts. However, it was given some tribal-dominated mandals from the Khammam district.
Bifurcation and carving out not only districts, but an entire state doesn't come without controversy. In February 2014, those who wanted to a separate state of Telangana got their wish. The Andhra Pradesh Reorganisation Act, 2014 bill was passed by the Parliament. However, several pending petitions are challenging its constitutional validity. 
In 2020, the Andhra Pradesh Legislative Assembly passed the Andhra Pradesh Decentralisation and Inclusive Development of All Regions Act, 2020. Among its provisions was making Vishakapatnam the executive capital, while Amaravati and Kurnool serve as legislative and judicial capitals respectively. The decision didn't sit well with farmers of the region. The Act also faced legal challenges. In November, the government withdrew the Bill.
Safe to say Andhra Pradesh has an eventful and controversial past concerning redistricting and governance. That isn't going to soon change. Now, YS Jaganmohan Reddy wants to carve out an additional 13 districts from the existing 13. 'Now' doesn't mean he came up with this proposal on a whim. Before the 2019 assembly polls, he promised to create new districts if the YSCRP came to power. And now he's doing just that. It's an interesting interpretation of former New York Governor Mario Cuomo's famous quote – "You campaign in poetry. You govern in prose."
Better governance
In the context of governance, it's easy to cover small distances and geographical areas than large ones. The decision by the Andhra Pradesh government isn't unprecedented. In 2019, Tamil Nadu redrew the revenue borders of four districts to create five new ones. Assam has two recent examples – the Bajali sub-division has been formally declared a district in January 2021, and Tamulpur was formed last month. Here's what they all had in common – better governance as the reason behind the creation of new districts.
Think about it from the point of view of a collector. Your administrative duties involve travelling across the district, speaking to people, assessing their problems, coordinating with local panchayats, etc. You ultimately want to show that governance at the local level touches people and has some impact. A smaller district makes sense. As Nagpur Municipal Commissioner, Abhijit Bangar recounted his experience of being transferred to Amaravati, which is twice the size of the previous district he was in charge of. The closest taluka office was 150km from the district headquarters.
Former Telangana Minister T Harish Rao said smaller districts help create growth centres in district headquarters. With smaller districts, it'll be easier to assess the issues and formulate district-specific government initiatives, as Tamil Nadu Revenue Minister R.B. Udhayakumar said in 2019. Let's illustrate this with some numbers. Since 1981, the average district area has shrunk 44% till 2019. On the flip side, the average population per district has increased to 18.6 lakh. With new districts comes employment opportunities as more officials will be needed.
Bad timing and wrong intentions
The argument of decentralisation is a faulty one. In general, the bodies below the district administration like the Zilla Parishad and Panchayat Samiti don't have much power or influence. People anyway take their complaints to the collector. There's no point creating new districts if these local bodies aren't empowered.
In the case of Andhra Pradesh, empowering local bodies seems to have been given a pass. For example, local tribal councils should be given more power per the Panchayats (Extension to Scheduled Areas) Act, 1996 (PESA). Former IAS officer EAS Sarma said Andhra's move to create new districts will impact the Adivasi regions, and there hasn't been any consultation with them. Ramarao Dora, Visakhapatnam District Convenor of the Adivasi Joint Action Committee (JAC), cited the Araku parliamentary constituency as an example. It has Scheduled Areas spread across 4 districts, making it impractical to manage if they all come under one district in Araku.
On paper, creating new districts is one thing. Executing that involves new infrastructure and hiring hundreds of new officials. This doesn't come cheap, and Andhra Pradesh isn't in the best financial situation now. Revenues have dipped with increasing expenditure on welfare initiatives. Estimates show that half the state's budget goes to employees' salaries and the other for welfare. In November 2021, the CAG criticised the state's handling of its finances. Its report stated that the state has to repay ₹1.1 lakh crores in the next seven years. It certainly looks like the state needs to get its finances in order before embarking on its plan to add more districts. It has a lot on its plate already.
What's your opinion on this?
(Only subscribers can participate in polls)
a) Andhra Pradesh government's decision to add new districts is a welcome move.
b) Andhra Pradesh government's decision to add new districts is unnecessary.
---
🕵️ BEYOND ECHO CHAMBERS
For the Right:
Uttar Pradesh Polls And The Way Forward For Minority Politics
For the Left:
Five Myths About How India Votes
---
🏴 STATE OF THE STATES
Slippery oil explorations (Assam) – Locals have reported that, since 20 December, over 200 households across 12 villages have noticed serious damages to their dwellings. The damages showed up only after Devi Engineering, a private contractor, began conducting their seismic surveys for Oil India Limited. Their goal is to find oil and gas reserves in the area. As remuneration for their troubles, villagers received only ₹1,000 from the company.
Why it matters: Seismic surveys are pretty common in the area but apparently, these surveys were done illegally. Usually, low impact explosives are placed at least 60 ft under the ground for these surveys. The ones run by Devi Engineering allegedly placed their explosives only 15 ft under. Thus, several houses and buildings in the area have developed major cracks which are dangerous for their inhabitants.
Integrated drug prevention (Himachal Pradesh) – On Monday, the Cabinet approved the Himachal Pradesh Integrated Drug Prevention Policy to reign in the influx of drugs in the state. Its aim is to curb the production, cultivation, abuse and trafficking of drugs within its territory. It also focuses on inter-governmental and inter-agency coordination by the sharing of data and the establishment of joint enforcement and interrogation centres.
Why it matters: Narcotic trade has been steadily growing in Himachal Pradesh. As per the Magnitude of Substance Use in India 2019, 3.2% of the state's population used derivatives of cannabis. The state was also the 6th highest user of cannabis in the country. The state also got a 1.70% in quantum of work for opioids which is more than double that of the national percentage – 0.70%. Even when it came to inhalants, the state scored 1.08%. The country average for that is 0.39%.
Rehab for lost land (West Bengal) – On Monday, the state Cabinet approved a proposal that creates 5,100 constable and junior constable posts for families that have lost land due to the Deocha-Pachami coal mine project. The jobs would be offered to one member of each of the families. Their status as either a constable or a junior would depend on their educational qualification. This comes along with a ₹10,000 crore rehabilitation package for the land-losing families as well.
Why it matters: Deocha-Pachami coal mine project is an ambitious project that aims to be the second-largest coal mine in the world. It calls for the displacement of 21,000 people, the closure of 27 stone quarries and 285 crusher units. This would lead to around 3,000 people losing their jobs. While, till now, 1,248 families have agreed to give up their land for this, another 3,552 families need to accept the government's terms.
Excessive power dues (Maharashtra) – On Monday, the Supreme Court warned state-run distribution companies about their arrears to generators. Chief Justice C V Ramana said that if the states don't pay up soon, the generators will be forced to shut down. This came after they directed the Maharashtra State Electricity Distribution Corp Ltd (MSEDCL) to pay at least 50% of its dues to Adani Power.
Why it matters: As per the Ministry of Power's data, Maharashtra has the largest amount of power dues, totalling ₹21,249 crores. Dues owed by electricity distribution companies (DISCOMS) across the country have been on a steady increase for a while now, rising by 4.4% each year. The total amount owed by DISCOMs as of January 2022 is ₹1,21,030 crore. The situation has gotten so dire that the Centre has introduced certain initiatives to keep gencos afloat.
Suburban rail (Karnataka) – Even after the Union government sanctioned the Bengaluru suburban rail project in October 2020, no progress has been made on the ground. On 17 January 2022, activist Rajkumar Dugar released a petition online to renew the demand for this project. As of 31 January, the online petition had over 3,000 signatures from residents. Addressed to the PM, Railway Minister, the state's CM, MPs and MLAs, the petition aims to attain around 5,000 signatures.
Why it matters: Aiming to link Bangalore to its surrounding townships, this rail-based rapid-transit system has been on the state government's back-burners since 1983. Generally described as "India's most integrated rail project", it was expected to be completed by 2026. Costing an estimated amount of ₹15,767 crores, the project plans show an impressive 4 corridor connectivity system. Experts say that it should first focus on finishing the airport corridor.
---
🔢 KEY NUMBER
488 – According to a report from New Delhi's National Law University, the number of prisoners on death row reached 488 by December 2021. This is the highest that number has been since 2004, when 563 people were given a death sentence.