October 10, 2022
Good morning. In today's either/view, we discuss whether the decision of OPEC+ to cut oil production will have any impact. We also look at a hydrogen-powered car built by an engineer in Maharashtra, among other news.
---
📰

FEATURE STORY
OPEC+ Cuts Oil Production – Will It Have A Significant Impact?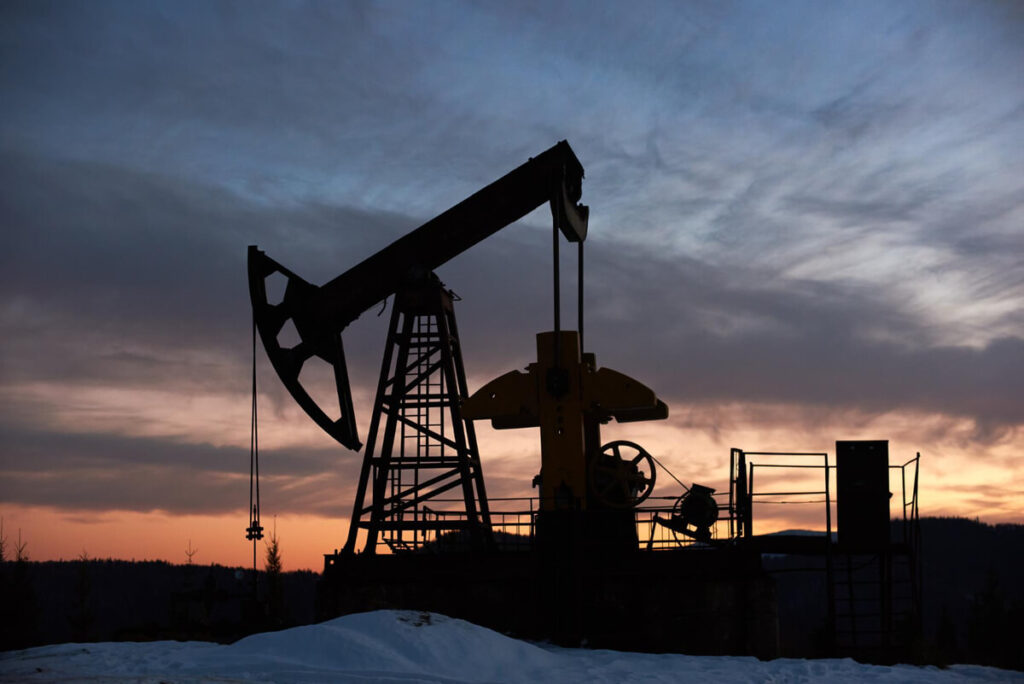 If there's one thing globalisation has taught us, it's that everything is interconnected. Also, there's a domino effect that can begin on one side of the world and ripple through countries and continents. With the war in Ukraine continuing and the winter months upon us, the global energy markets have been under stress.
In that regard, the decision by OPEC+ to cut oil production comes at a significant time. There are multiple economic worries, inflation being the chief among them. The global oil markets are certainly volatile, so doesn't it make sense to stabilise them? Or does this move threaten to disrupt things even more?
Context
For starters, let's define a few things to see who the major players are. The Organization of the Petroleum Exporting Countries (OPEC) is the international organisation of 13 countries that accounts for a large portion of global oil production and oil reserves. The countries are Algeria, Angola, Congo, Equatorial Guinea, Gabon, Iran, Iraq, Kuwait, Libya, Nigeria, Saudi Arabia, United Arab Emirates and Venezuela. Today, OPEC produces about 30% of the world's oil.
In 2018, there came a larger group. OPEC and its allies, led by Russia, agreed to increase crude output by 1 million barrels per day to ensure market stability. This larger, 24-member group came to be known as OPEC+. While Saudi Arabia is the leader of the OPEC bloc, Russia is the biggest player among the non-OPEC countries. When the 2018 agreement was finalised, these two countries agreed to bear the brunt of the costs.
As the pandemic set in and global supply chains were disrupted, energy shortages and price hikes meant the world needed more oil to meet demand. This meant OPEC+ was in the driver's seat. They could either increase output or maintain a measured approach to keep prices high to compensate for the pandemic-induced losses. For example, Saudi's oil export revenue in 2020 was cut in half.
When Russia began its invasion of Ukraine, one of the concerns was what would happen to oil and energy supplies. As global condemnation of Russia's actions was swift, it included countries refusing to buy Russian oil. Its prices began to fall. With lower prices for Russian oil, new Asian markets opened up.
Two notable standouts here are India and China. They took a more diplomatic stance on the war. Things changed in the global markets. Russia is now China's biggest oil supplier overtaking Saudi. India continued to import Russian oil. They've taken advantage of discounted Russian oil as global energy prices remain high.
Now, the OPEC+ alliance decided to cut production by about 2 million barrels a day to support stagnating oil prices. In announcing their decision, Saudi Energy Minister Abdulaziz bin Salman reiterated the group's position as a guardian of stable energy markets. He said the group is here as a moderating force. But is that truly the case? Or will the decision have minimal impact?
VIEW: Making things worse
The global economic outlook isn't looking good. The IMF is again lowering its global economic growth projections for 2023. Its Managing Director Kristalina Georgieva said they have downgraded outlook three times already. The message is clear – things will get worse before they get better. The war in Ukraine has increased food and energy prices. There's record inflation in the US and EU.
Given the current global economic scenario, this decision will worsen inflation. With the threat of recession looming, it would only exacerbate the economic downturn. It's because high oil prices are a de-facto tax on the economy. Economically speaking, it doesn't make sense. The resulting price rise will ultimately undermine Saudi Arabia and other exporters by decreasing demand. A recession will only make this worse.
It's a cunning move by OPEC+ as the main beneficiaries will likely be Russia and Saudi Arabia. For the US, the cut affects its position in trying to lobby others off Russian oil. With discounted prices, some countries might not be able to resist cheap Russian oil. Needless to say, President Biden didn't take too kindly to the news calling it a disappointment.
What's in store for India? It's not exactly an ideal situation to be in. Changes in global oil and gas prices matter to India's economy. More than any other major economy, it imports about 87% of its oil. It spent $89 billion from April to August to import crude oil and petroleum products. That's $39 billion more than a year earlier. So, India is likely to face a higher import bill.
COUNTERVIEW: It's not as bad as expected
While the production cut seems drastic given the current conditions, it may have little impact on actual supplies. Things might only get worse if the group agrees to redistribute production targets or if Saudi Arabia acts alone. Here's why – the amount the group produces and its target have divulged widely over the past year. This gap will dilute any effects of the production cuts.
More to that point is that even a reduction of 1 million barrels a day would require only six countries to actually make cuts. The other countries are producing well below their individual targets. If this happens, the actual reduction would be only about 3.3 lakh barrels a day.
According to OPEC's latest bulletin, the decision was necessary to maintain balance in the global oil market. With lower growth forecasts for 2023, there's been a downward revision in oil demand forecasts. Looking long term, this could help control volatility in oil prices. If there's an economic and demand recovery towards the end of 2023, crude prices could rise even if OPEC+ goes back to its supply targets.
Concerning India, OPEC's share of oil imports has declined over the past several years. For example, in FY2023, India is expected to import 47 million barrels a day from OPEC which is less than 60% of total imports. Also, India has an exclusive arrangement with Russia so any cuts will have only a mild effect.
Reference Links:
What's your opinion on this?
(Only subscribers can participate in polls)
a) The decision by OPEC+ to cut oil production is right and necessary.
b) The decision by OPEC+ to cut oil production is wrong and unnecessary.
---
🕵️ BEYOND ECHO CHAMBERS
For the Right:
In Today's India, Privileged Caste Assertion Turns Oppressors Into Victims
For the Left:
Looking Past Propaganda: Why India's Minority Groups Are Not In Danger
---
🇮🇳 STATE OF THE STATES
Haryana first state to implement PPP (Haryana) – Chief Minister Manohar Lal Khattar said that Haryana is the first state in India to implement the Parivar Pehchan Patra (PPP) that allows his government to get in touch with the beneficiaries of welfare schemes. The needy families are being identified through PPP, ensuring that the benefits of welfare schemes are being imparted only to those who need them most.
Why it matters: The PPP is set up to weed out ineligible beneficiaries who take advantage of government schemes. The chief minister also said that the state government would consider the family as one unit and create a unique ID for each family residing in the state.
Loudspeakers banned on Eid-e-Milad-un-Nabi (Assam) – Led by Chief Minister Himanta Biswa Sarma, the Assam government announced a ban on the use of loudspeakers and processions on the occasion of Eid-e-Milad-un-Nabi celebrated by Muslims. Although the administration earlier approved these events, the decision was reversed.
Why it matters: Celebrated as the birthday of Prophet Muhammad, the Muslim community celebrates this event with great enthusiasm. However, the Assam government reversed their approval of processions and use of loudspeakers stating the "law and order situation." Celebrations can take place on any open ground, mosque or Idgah.
Team treks to mark Unesco's Puja tag (West Bengal) – An eight-member team of the North Bengal Explorers' Club has trekked to the base camp of Mount Annapurna in Nepal to celebrate Unesco's heritage tag on Durga Puja. The team trekked 4,130 meters above sea level to the base camp. The team had to endure harsh weather conditions such as glacier bursts, rain and icy blizzards.
Why it matters: Unesco inscribed Durga Puja in its Representative List of the Intangible Cultural Heritage of Humanity in December 2021. The team of North Bengal Explorers' Club planned the adventure to the base camp of Mount Annapurna to celebrate this event.
Farmer's son makes hydrogen-powered car (Maharashtra) – Mechanical engineer Harshal Nakshane created a hydrogen-powered car that is built to run 300 km for fuel worth just ₹150. Additionally, the car is built with self-driving technology. He spent ₹25 lakh of his savings on making the vehicle.
Why it matters: Harshal intends to put the vehicle into production as he has submitted patent applications for the hydrogen fueling system as well as the self-driving system. The goal of the vehicle is to make a pollution-free car.
Karnataka to increase SC/ST reservations (Karnataka) – The Karnataka cabinet has given the go-ahead to enhance the reservation quota for Scheduled Castes and Scheduled Tribes in the state in accordance with the recommendations of Justice Nagamohan Das Committee report. Reservations for SCs will be increased to 17% from 15% and from 3% to 7% for STs.
Why it matters: There are currently 103 castes under the SC category and 57 under the ST category. This change will ensure the empowerment of these communities, allowing them to take part in education and recruitment.
---
🔢 KEY NUMBER
80% – A study conducted by the World Bank concluded that Indians account for 80% of the people who slipped into poverty in 2020 due to the Covid-19 pandemic.