October 8, 2022
Good morning. Every Saturday, we publish the results of polls from feature stories that were published the past week. We also give a brief overview of the topics that were discussed.
---
🗳️ POLL RESULTS – Week 94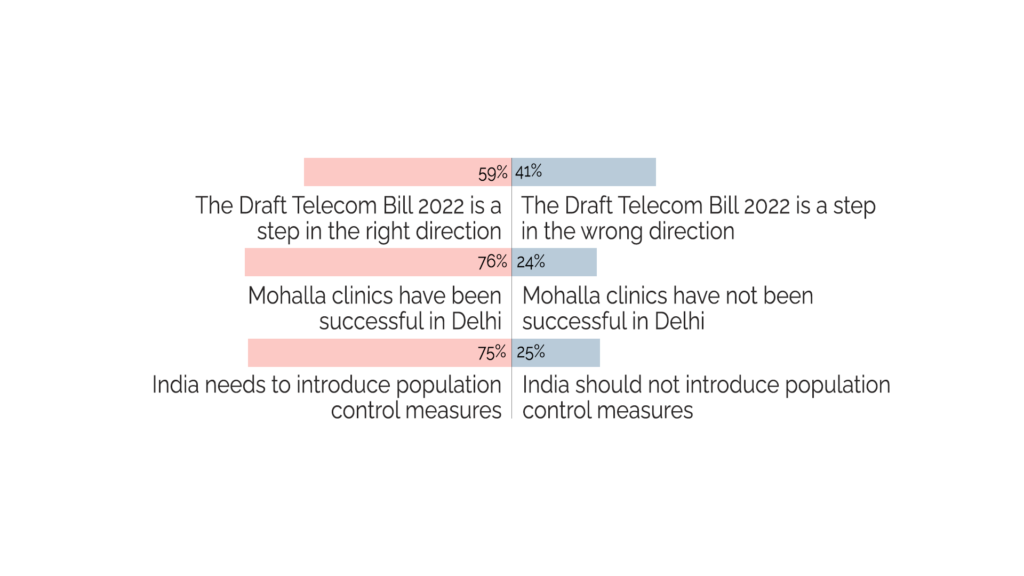 ---
🗓️ THE WEEK THAT WAS
The Draft Telecom Bill 2022 – A Step In The Right Direction?
Daily | 4 October 2022
The government wants to update the regulatory framework with the times and challenges of the sector. The telecom sector was certainly needing an upgrade in many ways. Will this Bill help bring it into the 21st century? Or is this proposed legislation not what the sector or consumers need? Read more on this here.
Mohalla Clinics – Has the AAP's initiative been a success?
Daily | 6 October 2022
First opened in West Delhi in 2015, 'Mohalla clinics' are a part of the initiative of the Delhi state government to provide low-cost high-quality healthcare services to the urban poor population. A by-product of the Delhi assembly election results, have these institutions been a success? We discuss it here.
Should India introduce population control measures?
Daily | 7 October 2022
With 25% of the population living on less than $2 a day, many fear the growing population will only worsen poverty. Structural issues like resource depletion, inequitable income distribution, and pressure on limited infrastructure have worsened due to overpopulation. In such a scenario, should India legislate population control measures? We unpack the debate here.