January 4, 2022
either/view ⚖️
Music in the air
To: either/view subscribers
---
Good morning. The space race has been underway for some time now. The next frontier is colonising. Be on the lookout for the space cannibals. Two space scholars – Charles Cockell of Edinburgh University and Dr Cameron Smith, a co-founder of Pacific Spaceflight, have warned that if food systems aren't in place and functioning properly, humans may turn to cannibalism in our efforts to further our space endeavours. They say, apart from the obvious concerns of deep space travel and discovery, the greatest concern should be food security.
---
📰

FEATURE STORY
Playing Indian music in airports and on flights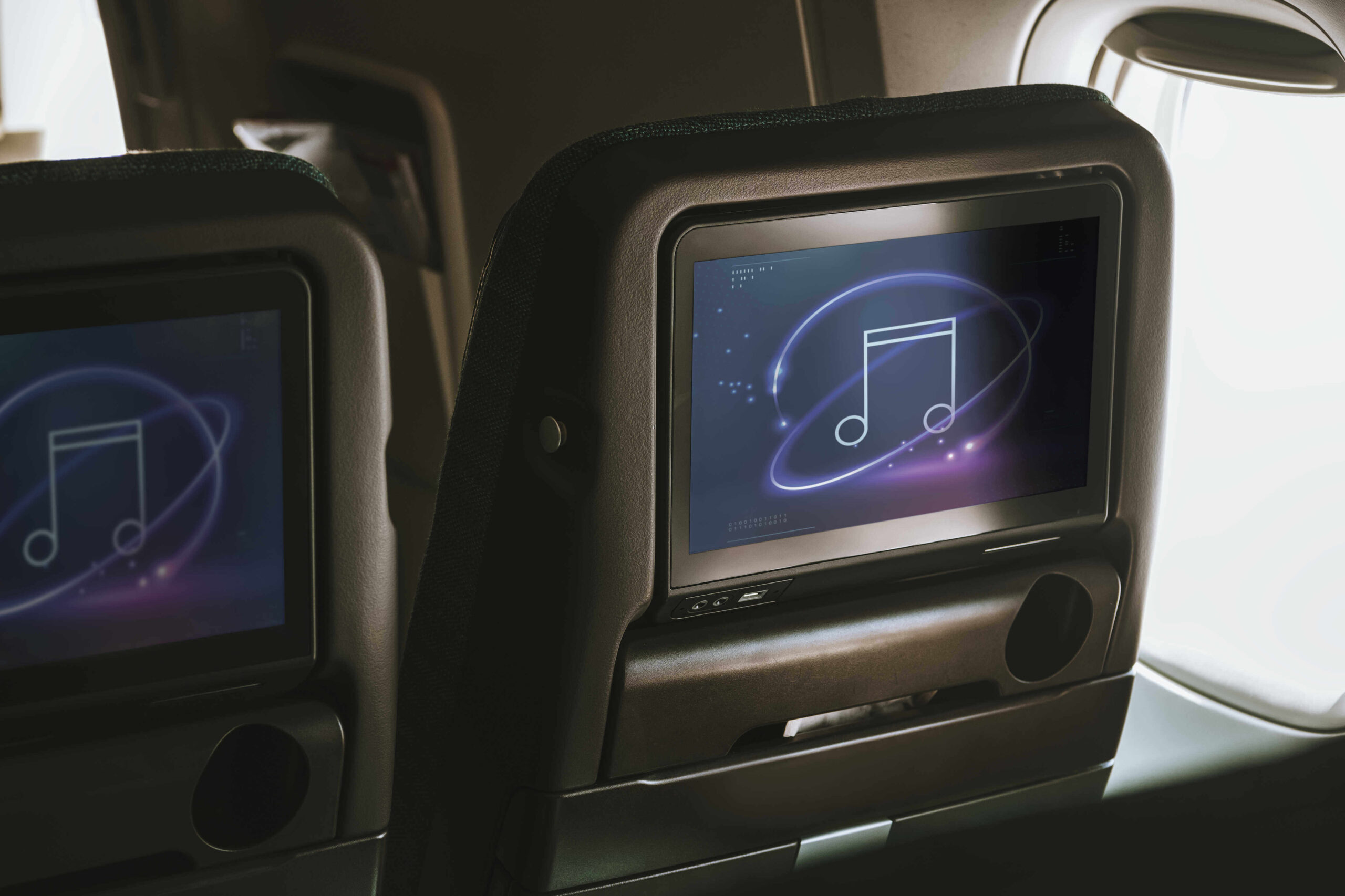 Travelling from one destination to another is something everyone would love to do. Imagine travelling by air, for long hours, with no companion to beat your boredom. What does one do during that journey? Read, peep through the windows and gaze at the passing clouds, look out for the in-flight entertainment (unfortunately there is no in-flight entertainment for domestic fliers) or listen to music.
Music – A magic that definitely uplifts one's mood and at times even helps us tackle the boredom and pain of hours-long journeys. No denial on that. Here comes a piece of interesting news for all music lovers.
The government, specifically the Ministry of Civil Aviation, wants to tap into that as you wait for and take your next flight. Decrying that Indian carriers seldom play Indian music on their flights, a letter was sent to airlines and airport operators. The request – to consider playing Indian music on flights and in airports.
Context
While the Civil Aviation Ministry sent the letter, they didn't initiate the proposal. The press release comes from the Indian Council of Cultural Relations (ICCR). A little background on the ICCR – they are an autonomous agency under the Ministry of External Affairs. They are involved in India's global cultural relations with other countries and organisations. They organise cultural activities and festivals in India and abroad.   
The ICCR's request comes after its meeting with the Union Minister of Civil Aviation Jyotiraditya Scindia, dated December 23, last year. Among those present were eminent musicians Anu Malik and Wasifuddin Dagar. Following this, the ICCR President Dr Vinay Sahasrabuddhe took to his social media and thanked the government for promptly acting on their request. 
This is not the first time that the Union Government has taken such 'musical' initiatives to promote Indian music. A recent one came from Union Transport Minister Nitin Gadkari in October 2021, when Gadkari said that he is planning to introduce a law where the sound of horns from vehicles will be replaced with Indian classical music. Earlier in 2011, the Mamata Banerjee government announced that it has planned to play songs of Rabindranath Tagore at traffic signals. 
The reason cited by the ICCR is the growing widespread popularity of Indian music. It also said that ICCR felt that some sections of the Indian society have lost interest in traditional music due to western influences. Hence, this proposed initiative to play Indian music might help promote Indian culture further and rekindle interest from those who deliberately forgo it.
Is it necessary, and what constitutes 'Indian music'?
As we all know, Indian music is a broad term. The proposal neither elaborates on this nor did it specify any particular music. So many questions arise as a commoner. Does classical music constitute Indian music? Or does it include filmy music? What about folk songs then? While the notification stated that India has a rich diversity of traditional music, who's to say what fits that definition. Everyone has their tastes and preferences in music.
Practically speaking, will listening to a specific raaga help calm oneself as travelling by flight in the times of COVID can be stressful? It's subjective. Also, many people waiting in airports for their flights probably might want to take a nap, attend important meetings, attend to weaning toddlers and in the worst case, they have their phones to listen to their curated music. From the airlines and airport's point of view, how will they cater to the varied requests that might arise from the travellers and what if they don't abide by their request?
What could come next – only Indian food to be served and only Indian attire for the staff and crew?
Back to the Indian music definition, isn't it likely that the music chosen would be in Hindi, as Medha Dutta Yadav asks? This can open a can of worms. The debates and discussions would be on language imposition in all media and classical Indian music's erasure of indigenous beats. Wanting to preserve India's rich musical tradition by asking airports and Indian carriers to play Indian music pays lip service to the country's musical traditions.
The narrative trend of the government wanting to spread, or as some might say, impose 'Indian culture', isn't new. The ICCR's mission to preserve and spread Indian culture in this manner also goes against the principle of laissez-faire. There are certain freedoms that people should have. There is no need to infringe upon them.
It strikes the right note – Time to embrace culture
The ICCR's request isn't drastic or unwarranted. In its request, it has cited that many foreign airlines have been playing music that is quintessential to the carrier's country of origin. American Airlines plays jazz, Austrian Airlines plays Mozart, and airlines based in the Middle East play Arab music. Also, to point out, the letter only mentioned the proposal as a request and not as an order. 
On the issue of what defines Indian music, traditionally that's been four streams – Hindustani, Carnatic, folk, and a blend of the first two. There is a sense that those opposed to it are using the concepts of freedoms and rights as a cover for being uncomfortable in their own cultural skin, as Sumati Mehrishi of Swarajya Magazine states. 
The mission of the ICCR broadly is one that India will gain from. Expanding India's musical traditions in a public space as important and busy as an airport will only help it grow. The idea that Indian music will take care of itself is a fallacy. As with any form, genre of music, it needs artists, platforms, and opportunities to survive and grow.
---
🕵️ BEYOND ECHO CHAMBERS
For the Right:
The Viral Video Of Karnataka Women Shows Modi Should Worry
For the Left:
J&K Story Is No Longer Cast In Despair
---
🏴 STATE OF THE STATES
Setting an example (Madhya Pradesh) – A government school in Chhindwara has transformed thanks to teachers donating a part of their monthly salary. The headmaster and two colleagues wanted to transform the school with modern facilities. Over the past five years, teachers donated 1% of their salary each month. The school now has a projector, a smart TV, laptop, and tablet. By imparting digitisation in their education, teachers from nearby schools visit to see it in action.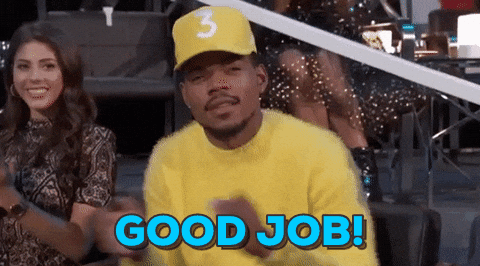 Striking health workers affects vaccination drive (Punjab) – Punjab's vaccination drive for the 15-18 age group will be slower than other states. It's because more than 16,000 healthcare professionals are on strike demanding a pay hike. Among those on strike are 9500 employees of the National Health Mission (NHM), 3,000 staff nurses on regular rolls, and 1,200 rural pharmacists. Under the current government, rural area allowances, travelling allowances have been slashed. Because of this, Covid testing has also been affected.
Paid homes boom (Kerala) – As the elderly population in the state gradually increased, the popularity of old-age homes has too. Particularly, there has been a rise in homes that are luxurious. Per data from the orphanage control board, Kerala has 623 old-age homes with 18,750 occupants. In 2015, there were 502 homes with just over 14,600 occupants. Until a few years ago, there were only a few paid homes. Last year, 10 came up. Help Age India said the state will need basic facilities for the elderly as their population increases and daycare homes aren't adequate.
Caseload and conviction delays (Bihar) – Chief Minister Nitish Kumar expressed his concern over pending cases under the SC/ST Act and low conviction rates. Under the Scheduled Caste and Scheduled Tribe (Prevention of Atrocities) Act, 1989, the state has lodged more than 67,000 cases. Including pending cases, it amounts to more than 1 lakh. Over the past decade, only 872 have had verdicts delivered, with convictions in only 75. Officials have said that on Kumar's orders, every district has been instructed to properly monitor the cases and ensure a higher conviction rate.
China's moves in the state (Arunachal Pradesh) – China, further trying to push its dominance in the region, renamed eight towns and villages, four mountains, and two rivers in the state. China wants to claim parts of Himalayan India as its own. Despite the name change by the Chinese, these places are a part of India. This region is important for China as it is a gateway to the Brahmaputra Valley. Some analysts say that despite China's moves in the state, they don't expect a war.
---
🔢 KEY NUMBER
1,759,000 – The number of Indian accounts WhatsApp banned in compliance with the IT Rules 2021. The number was released as part of its report for November 2021.