January 5, 2022
either/view ⚖️
Divine intervention
To: either/view subscribers
---
Good morning. As vaccinations continue worldwide, many governments, organisations, and individuals have created unique campaigns to encourage people to get their shots. In Germany, sheep and goats got into the act. In a field at Schneverdingen south of Hamburg, 700 of them were arranged in the shape of a syringe. Shepherd Wiebke Schmidt-Kochan spent days practising it. In the end, laying out pieces of bread did the trick.

---
📰

FEATURE STORY
Should temples be controlled by the government?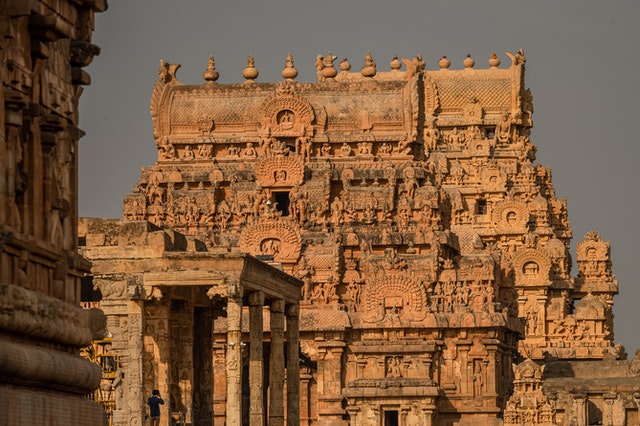 Religion and politics can often be a toxic concoction. In India, it's par for the course. For Hindus, it is a sentimental, polarising subject to discuss given some local and state government's views and ideologies. Everything from temple food, attire to merely visiting a temple gets politicised.
More recently, the debate at hand is on who should have control over temples. You've heard of temple boards and trusts. But what's the role of the government in all this? Did it consider the temples like any other government-run institutions that are looked down upon because of inefficiency and financial losses? Or is the government integral in safeguarding the interests of these important touchpoints for Hindus.
Context
To set the stage for why temples are currently under government rule, we need to slightly rewind to the episodes of the past when the British ruled the Indian shores and they insisted on framing rules on the pretext of safeguarding the culture and heritage of the locals. But Indian temples have been here for centuries, much before British rule. Who managed them then? It was the local communities. They were at the heart of a large decentralised trade network and became centres for dance and art. 
Once the British began their colonial rule here, a power rift arose and they sought to weaken those who controlled temples, eventually bringing the temples and other cultural heritage centres under government control. It started with temples in South India with the Madras Regulation VII of 1817. The East India Company took control of them for a simple reason – wealth. Fast forward to 1840, a directive was issued to return the temples back to their previous custodians. It was a consequence of Christian missionaries not liking the idea of managing Hindu temples.
As temples started to play a more prominent role in social and freedom movements, the Madras Religious and Charitable Endowments Act was introduced in 1925. This saw temples being brought under government control. Post-independence, in 1951, the Tamil Nadu Religious, and Charitable Endowment Act was introduced. It was passed in 1959 after many of its provisions were scrapped. Its stated purpose was to ensure religious trusts and institutions were run properly.
Why did the British focus on the South? Temples in the North didn't have as much wealth as they had been looted by invaders like the Ghaznis and Ghoris.
Coming back to the present, this issue has gained momentum due to an ongoing debate in Karnataka. The ruling BJP and the opposition Congress are at odds on a proposed bill that would free temples from government control. Opposition leader Siddaramaiah said the move is catering to the agenda of the RSS.
When it comes to administration, most southern states have a Minister-in-charge of Hindu religious and charitable endowments. Many temples come under a State Act. The income of the temple is exempt from income tax under Section 10 (23BBA) of the Income Tax Act.
Government control necessary
The rationalisation behind this move would be to have a check on corruption and accountability of the temple authorities. The "Free Hindu temples" campaign, if it succeeds, will lead to the same mistakes made from the British era. During this time, as temples were freed from government supervision, trustees embezzled funds and undertook other shady activities. Some even claimed private ownership of the temples.
This paved the way for the Madras Hindu Religious and Charitable Endowments (HR&CE) Act of 1951. In 1960, the government formed an HR&CE commission to look into the issues faced by the Hindu temples and mutts. It provided its findings in 1962 which clearly mentioned that the temples in certain states that didn't have HR&CE legislation, were in dire condition. Some even were encroached on as private property. As retired IAS officer K Ashok Vardhan Shetty writes, there is no practical alternative to government control. 
Besides, the HR&CE legislation has been a boon for Hindu temples. Without government support, many had hard times performing their daily rituals, let alone during festivals. While in this case, when the Government takes over a temple, it ensures transparency and accountability. Manisha Kayande, a Shiv Sena leader and member of the board of trustees of the Sri Saibaba Sansthan Trust, cited the example of trust she belongs to. All its members are government nominees. The records come under the RTI Act.
South India is a good example of state-run temples. Many were never privately owned but controlled by kings. As writer and entrepreneur, Jaithirth Rao states, many of the state-run temples in the South are better run and maintained as compared to the privately-owned ones in the North.
Temples should be free of State control
Let's discuss the monetary aspect of this issue. Around 44,000 ancient temples that are under the Tamil Nadu government's management constitute more than half a million acres of land. But the annual revenue generated by them is just below ₹130 crores. On the other hand, the Shiromani Gurdwara Parbandhak Committee (SGPC) manages 85 Gurudwaras and generates revenue of around ₹1000 crores. Also, the gurudwaras are run in an exemplary manner – food provided by the langars, helping people during tough times.
As Sadhguru Jaggi Vasudev, founder of Isha Foundation writes, giving temples back to the locals will ensure their purpose is fulfilled. After all, they are in many ways more connected with local communities. For them, temples aren't only places of worship. They are about history, art, and culture at large. Bringing them under government control will only mar a temple's functioning and purpose with unnecessary bureaucracy.
Another example is the Tirumala Tirupati Devasthanams (TTD). The Tirumala temple is well managed and maintained and is run by a trust. It is to ensure that there isn't commercial exploitation. Also, the system in place here could be a way forward. The temple budget is ratified by the Andhra Pradesh government after it is passed by the temple board. All its records are audited.
Government-run temples can also become gold mines for shady politicians. While not managing them directly, government appointees do their bidding. Minority institutions aren't controlled by the State. There is no need for the government to tighten its grip on temples. It would go against secular principles and Hindus.
---
🕵️ BEYOND ECHO CHAMBERS
For the Right:
As Most BJP Leaders Celebrated Fall Of Babri Masjid, Atal Bihari Vajpayee Was 'Aghast'
For the Left:
No Dearth Of Privatisation Critics But Government Must Show Courage, Go Ahead With PSU Sale In 2022
---
🏴 STATE OF THE STATES
Seeking personal details (Kerala) – The state police have summoned some journalists and activists to get their personal details, including Aadhaar numbers. It is part of the state's drive against anti-social elements. It comes under the polices' "Operation Kaaval". Officials said this is to create a database of people with criminal backgrounds. Police officials have said no cases have been booked against any activists. There is concern among some parties on the nature and intent of the operation.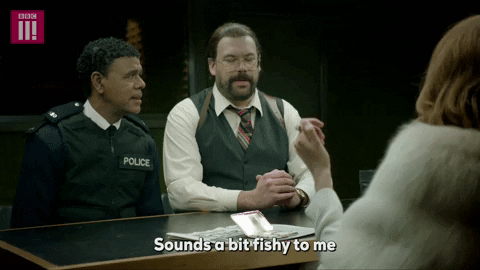 Good Governance Index (Jammu and Kashmir) – J&K will be the first Union Territory to have a district-level Good Governance Index. The department of administrative reforms and public grievances will implement this in collaboration with the J&K government. The index will help each district rise to the top among the best-administered in India through increased transparency, accountability, and citizen participation. It will have 58 indicators to assess different development sectors like agriculture, human resource development, commerce, etc.
Quota for private-sector jobs (Jharkhand) – The state government notified its new law for a mandatory 75% quota in private sector jobs for local candidates. The Jharkhand State Employment of Local Candidates in Private Sector Act, 2021 states that the government will set up a website for local candidates to register for employment. Employers in the state will have to follow this law and fill up 75% of the vacancies with a gross monthly salary of ₹40,000 or less with local candidates. They will also have to submit quarterly reports to the government about their vacancies.
Investment opportunities (Rajasthan) – Ahead of the Invest Rajasthan Summit later this month, Chief Minister Ashok Gehlot asked all departments to work together to implement the incoming investment proposals. So far, the state has signed more than 1400 proposals worth ₹6.16 lakh crores. Gehlot said this is due to the state taking positive steps to make the state investment-friendly. At the inaugural session of the summit, the Rajasthan Petro Zone (PCPIR), RIDCO, Fintech Park, and new industrial zones will be launched.
Rampant deforestation (Assam) – Over the past few years, Assam has lost large areas of its forest cover due to unchecked deforestation. A recent study by the Indian Institute of Remote Sensing has projected the depletion of more than 9000 sq km of forests in parts of Assam by 2028. Amid this, the forest department is understaffed. There are few forest guards to check deforestation. Also, there are only a few people who are taking care of afforestation schemes. Hence, there is rampant deforestation in the Reserved forest areas. Organisations like the United Bodo People's Organization (UBPO) have asked the state to increase the number of forest officers and take other measures.
---
🔢 KEY NUMBER
$37.29 billion – India's value of exports for December 2021, making it the highest ever in a month. It was driven by demand for engineering products and petroleum items.