September 17, 2022
Good morning. Every Saturday, we publish the results of polls from feature stories that were published the past week. We also give a brief overview of the topics that were discussed.
---
🗳️ POLL RESULTS – Week 91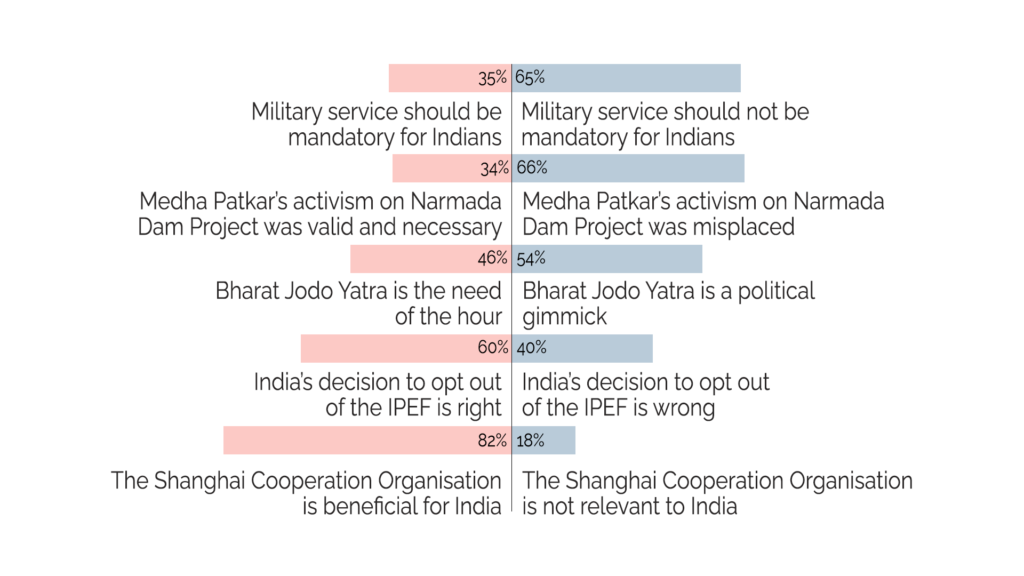 ---
🗓️ THE WEEK THAT WAS
Should military service be mandatory for Indians?
Daily | 12 September 2022
Several Indians favour compulsory military training and conscription, modelling their preferences based on countries like Singapore and South Korea. However, can compulsory military service be mandatory in India? Moreover, is it normal or even democratic? Read more on this here.
The Narmada Dam Project – Was Medha Patkar Wrong?
Daily | 13 September 2022
Medha Patkar was among those most vocal against the Narmada Dam Project. Now, with rumours circulating about her being a possible chief ministerial choice of the AAP in Gujarat, she's come under criticism. Was she right in her opposition? Or did she get it wrong? We try to find out here.
Bharat Jodo Yatra – Need Of The Hour Or Political Gimmick?
Daily | 14 September 2022
Congress articulated that the purpose of this march is unlike 'Mann Ki Baat' and aims to ensure that the concerns and demands of the people reach Delhi. Is such a Yatra the need of the hour, or just a political gimmick by the Congress party? We unpack the issue here.
Is India right in opting out of IPEF?
Daily | 15 September 2022
Indo-Pacific Economic Framework (IPEF) is a US-led trade pact with several parts. It's broadly seen as something that can counter China's Belt Road Initiative (BRI). But India has decided to opt out. Speaking of winners and losers, which category will India fall into with this decision? Read more on this here.
The Shanghai Cooperation Organisation – Is It Still Relevant For India?
Daily | 16 September 2022
India will be assuming the presidency of the SCO and will host the 2023 Summit. At a time when the world is becoming increasingly polarised, is it beneficial for India to remain a part of the SCO? Read more here.