July 28, 2022
Good morning. In today's either/view, we discuss if biometrics and AI are necessary for the future of travel. We also look at the Smart E-Beat system launched in Haryana, among other news.
---
📰

FEATURE STORY
Post-Covid Safe Travel – Is Technology The Way Forward?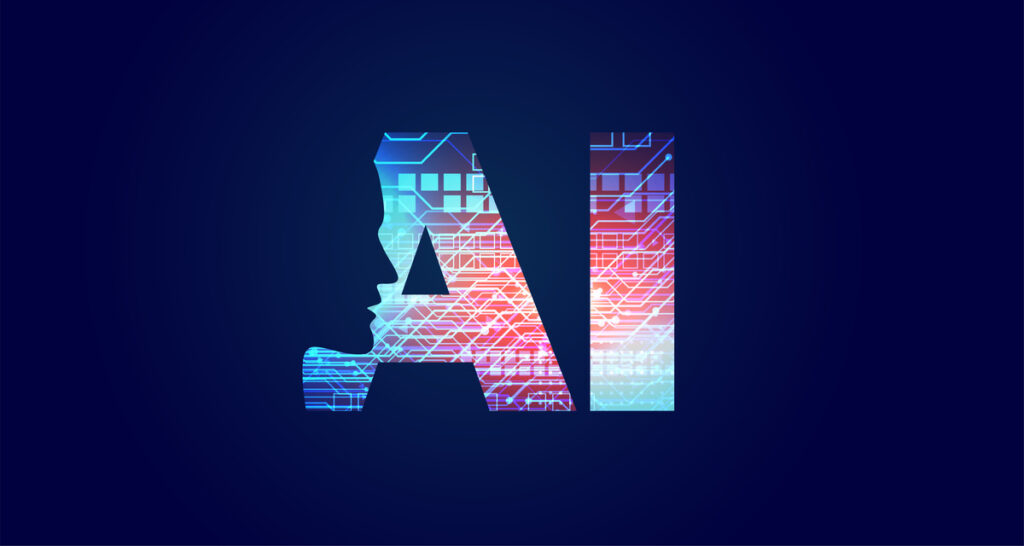 Travel has taken on a new meaning in the past couple of years. Since the beginning of the pandemic, travelling has become a complicated thing. It's no longer just pack your bags and board a flight. With an airborne virus doing the rounds, there are multiple factors to consider to ensure passengers are safe while travelling.
With that said, where does technology come into the picture? It's certainly present and has been for a while now. But will new technologies like biometrics, Artificial Intelligence (AI), and facial recognition be the future of travel? Should they be? Can they ensure a safe travel experience, or is this some sort of sci-fi dystopia we're heading towards?
Context
Let's set the stage. Global travel took a massive hit as the Covid-19 virus started to spread. Countries imposed lockdowns and travel restrictions. Planes were grounded, airports were destitute, and companies lost a lot of money. According to the UN World Tourism Organisation (UNWTO), more than 100 million direct tourism jobs were at risk. International travel declined by 72% in 2020, the worst on record. That means there were 1.1 billion fewer tourists worldwide.
In 2021, things improved slightly. International tourism grew by 5%. The rebound was moderate in the second half of 2021. Travellers became confident as vaccines began rolling out. 2022 saw further improvement led by Europe and the Americas. According to the Global Business Travel Association (GBTA), global travel is expected to continue its recovery this year due to pent-up demand. Global business travel spending could cross $1 trillion.
India is a popular tourist destination. Its tourism and travel industry expectedly took a hit. But there's some hope. In April, Crisil ratings projected a revenue increase for this sector this fiscal of more than 70% of the pre-pandemic level. So, it looks like people are looking to go back to normal, as far as travelling and vacationing are concerned.
The number one factor to consider now is safety. The pandemic isn't over. So, airlines are obligated to ensure their passengers are safe when travelling. If you've travelled by air in the last year, you're familiar with the health and safety protocols – testing, isolation, etc. Does technology have a role to play?
Technology has always been part of the travelling experience in some way, shape, or form. Last year, governments and the travel sector at large debated the issue of vaccine passports. An app on your phone would let officials know if you've been vaccinated or not. It was seen as one way to safely resume travel. Some countries were in favour of it. The EU was, but India wasn't. So was the World Health Organization, which advised against it.
But can advanced technologies like biometrics and facial recognition be the future of travel?
VIEW: It's all about passenger comfort and safety
For India, the answer seems clear. The government wants to use advanced technologies in travel. The Airports Authority of India (AAI) has been working on the country's first facial recognition technology-based biometric boarding system. It's part of the government's DigiYatra scheme. The goal is to make travel paperless and hassle-free.
Since the pandemic isn't over, we've more or less learned to live with the virus and make some changes to our everyday lives. But how can travel be made safer? Using cutting-edge technologies like AI and biometrics isn't only about safety. Indian airports are getting busy again, often resulting in long queues. Plus, these technologies aren't exactly new to Indian travel hubs. The Hyderabad International Airport successfully tested facial recognition for staff entry in the passenger terminal building. It already has QR code-based E-Boarding.
India also has some experience it can draw upon – the Aadhaar project. Think of how efficient it has become with Aadhaar as ID for various purposes. One example is producing boarding passes multiple times with other forms. Something like a biometric identity token could verify identities and payments. Another could soon come to fruition – the E-passport. It'll be a combination of paper and electronic passport.
COUNTERVIEW: Privacy and data protection
Technology can certainly improve various aspects of our lives, travel included. However, there are risks. What about choice? Should a person be mandated to have their iris and fingerprints scanned? In 2019, a passenger's experience abroad with the JetBlue airline brought notice to facial recognition technology at airports. She argued that she didn't consent to it. If something like this is used widely in India, will travellers have an option to opt out?
Coming to the government's DigiYatra scheme, the broader risks concern profiling and data exploitation without a regulatory framework. While it contains references to privacy principles, it states that the biometric boarding system can change the data purge settings based on security requirements. India's data protection laws aren't the most robust. As the Internet Freedom Foundation laid out, the policy doesn't have any force of law and isn't connected to any legal framework.
What happens to the information collected? According to the civil aviation ministry, the data collected is only used for the purpose defined and isn't shared with any external stakeholders. It's deleted after 24 hours. However, the draft data protection policy already falls short of the standards set by the Justice Srikrishna Committee. Without a clear idea of where the data is stored and who has access to it, there's a danger of passengers getting profiled. Research has shown AI and biometric scanning have an inherent bias.
What's your opinion on this?
(Only subscribers can participate in polls)
a) Biometrics and AI should be used for better and safer travel experiences.
b) Biometrics and AI should not be used for better and safer travel experiences.
---
🕵️ BEYOND ECHO CHAMBERS
For the Right:
Ambassadors Of Hindutva: How Saffron Has Seeped Into Our Diplomatic Space
For the Left:
Can Asaduddin Owaisi Find A Way Out Of The Zero-Sum Game He's Caught In?
---
🇮🇳 STATE OF THE STATES
Smart E-Beat system (Haryana) – Chief Minister Manohar Lal Khattar launched an app-based system for police attendance and real-time monitoring of patrolling in Gurugram. The Smart E-Beat system was flagged off with 119 motorcycle police riders. It has been introduced under the Smart Policing Initiative (SPI). It'll cover 33 police stations in urban Gurugram. The police have identified more than 2,000 sensitive locations like residences, schools, colleges, and religious places for monitoring.
Why it matters: The system will help the police monitor their rides and keep track of their patrols. Previously, there was no such digital system, and attendance was marked manually. The project was implemented as a pilot in East Gurugram. It also contains data on "bad characters" for the police to identify. The hope is that residents feel secure as the app can help the police manage things easier and more quickly.
CM on GST (Kerala) – Chief Minister Pinarayi Vijayan said his government won't implement the new GST on select food items. However, the tax has been in place for a week since the state taxes department issued a notice on July 18. It came in the wake of the GST Council's decision. Withdrawing it will lead to legal challenges since the tax has already been collected by traders. The state has some hope in pushing back given the May 19 Supreme Court ruling that Parliament and state legislatures can legislate on GST.
Why it matters: A legislative route would require an amendment of the KSGST Act by convening a special session of the assembly. The state can't prevent the Centre from collecting the tax. If there is a change, the GSTN software used by traders will have to be changed only for those in Kerala. The GST Council won't likely approve this. Traders could also be at risk of penal actions.
Paika memorial construction (Odisha) – The state government approved a proposal to allocate 9.6 acres of land to build a Paika memorial to pay homage to the Paika rebellion in the foothills of Brunei Hill. In 2019, Chief Minister Naveen Patnaik demanded that the rebellion be declared the first war of Independence. However, the Centre has refused to consent.
Why it matters: When the British dethroned the King of Khurda, Raja Mukunda Deva in 1803, they took over the hereditary rent-free lands granted to the Paikas. The following year, the King planned a rebellion with the help of the Paikas but their plans were foiled by the British. Then, in 1817, a large number of Paikas under the leadership of Bakshi Jagabandhu Bidyadhar confronted the British. The rebellion had widespread support in the state.
Rupee slide ramifications (Gujarat) – Chemical and dyestuff manufacturers in the state have had to cut back on production by 70-75% due to the continued depreciation of the rupee. Other factors include lower domestic and international demand. Prices of raw materials have increased by 200% in the last 6-8 months. Basic inputs like gamma acid and H-acid have become unaffordable for MSME units. Annual exports of dyestuff from the state usually cross ₹20,000 crores.
Why it matters: With rising input and production costs, the sector is losing out in the international market and is unable to compete with countries like China. China is dumping cheaper products in the international and domestic markets. The state has almost a 60% share of the total production of chemical and dyestuff in India.
Tribal hopes on Droupadi Murmu (Assam) – Several backward groups and tribes in the state are looking to newly elected President Droupadi Murmu to fulfil their constitutional rights. Among those are people from the Mundas, Oraons, Santhals, Bhumij, and others who hope Murmu will grant them Schedule Tribe (ST) status. Adivasi National Convention Committee secretary Bir Singh Munda said Murmu has the power to fulfil this demand. They also hope other issues like forest land rights, education, and healthcare will be addressed.
Why it matters: Tribal people comprise more than 12% of the state's population. Many of them are employed in the state's tea sector. They are descendants of labourers who were brought from the Chotanagpur plateau areas to work at the tea gardens. They have not been accorded ST status like others have in states like Jharkhand, Odisha, and Chhattisgarh.
---
🔢 KEY NUMBER
₹1.45 lakh crores – The amount bid by mobile carriers on the first day of the 5G spectrum auction. The four applicants that participated were Ambani's Reliance Jio, Mittal's Bharti Airtel, Vodafone-Idea, and Adani group.