March 27, 2023
Good morning. In today's either/view, we discuss the implications of the Right to Health Bill of Rajasthan. We also look at the introduction of heritage walks in Delhi, among other news.
---
📰

FEATURE STORY
Rajasthan's Right to Health Bill: Pioneering or destabilising Indian healthcare?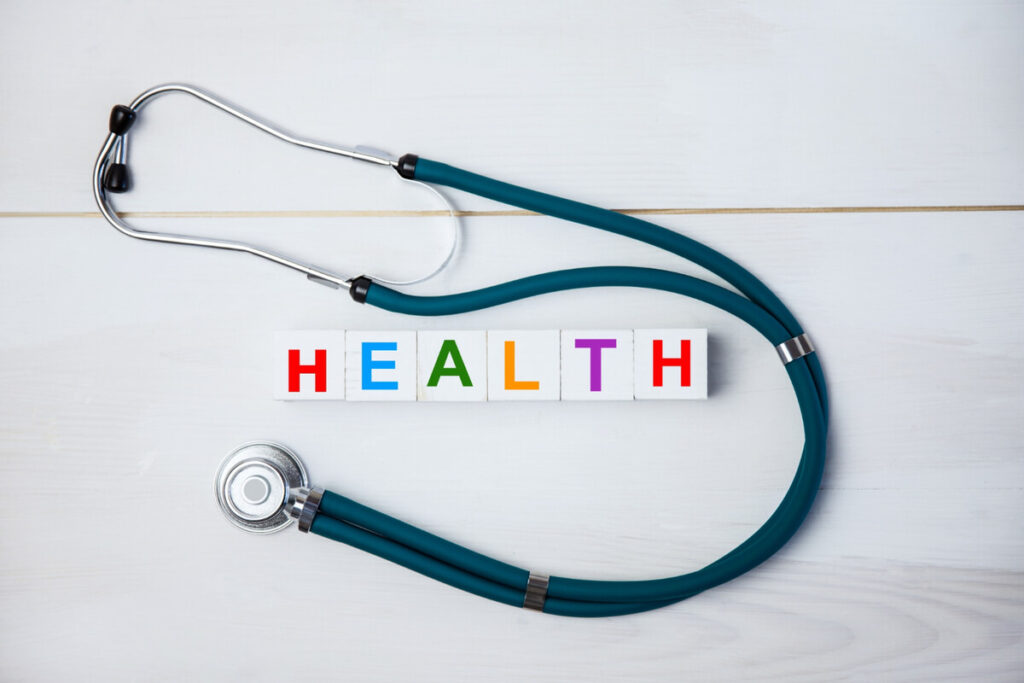 Healthcare isn't a fundamental right. Yet, in India, where income and wealth inequalities soar high, universal healthcare is often considered a government prerogative. As important as health and fitness is for human beings to lead fulfilling lives, there's a reason heads of state cherish primary healthcare too. It ensures the working population gets up in the morning and goes to work. After all, productive citizens pay taxes.
On March 21, the Rajasthan Assembly passed the Right to Health (RTH) bill, becoming the first state to legislate the rights of patients to access equitable healthcare services. It could be a pioneering move that begets a domino effect from other states. However, public and private doctor associations like the Indian Medical Association (IMA), Private Hospital and Nursing Home Society (PHNHS), and United Private Clinics and Hospitals of Rajasthan (UPCHAR) are protesting it on several fronts.
Context
The Constitution of India doesn't explicitly guarantee a fundamental right to health. It does, however, specify it as a responsibility of the Indian state. The Directive Principles of State Policy in Part IV of the Indian Constitution frame healthcare as a positive obligation of the state.
Article 39 (E) directs the State to guarantee workers' health, and Article 42 proposes humane work conditions and maternity relief. Article 47 requires the state to improve the population's nutrition levels, standards of living, and public health. Article 243G empowers the Panchayats to strengthen public health provisions listed under the 11th schedule, while Article 243W and the 12th schedule do the same for municipalities.
Notably, in 1996, the Supreme Court held that the right to life under Article 21 included the right to health within its fold. Public health, sanitation, hospitals and dispensaries fall under the State List. It means state governments must adopt, enact, and enforce public health regulations.
A decentralised healthcare system and funds boost public health infrastructure and expedite delivery. Remember when COVID-19 cases started to peak in 2020? The Maharashtra and Delhi governments invoked The Epidemic Diseases Act of 1897 before the centre invoked the National Disaster Management Act of 2005.
Rajasthan's health indicators are historically quite poor. In the 2021 Niti Aayog Health Index report, it was deemed the worst-performing state measured through infant mortality rates (IMR) and maternal mortality rates (MMR). Its IMR is 32 per 1000 live births, and the MMR is 113 per 100,000 live births.
To bring Rajasthan at par with other states, the Jan Swasthya Abhiyan (JSA) demanded that the government take decisive measures.
All is not lost, however. The state has recently come out on top amidst the worst performers for vastly improving its IMR and MMR numbers and bringing the total fertility rate to 2.0, below the replacement level. It's also got the highest percentage of households having health insurance. Now, it also fares better than the centre in curbing out-of-pocket expenditure on healthcare. The government spends 43.7% of the state's total health expenditure, while out-of-pocket expenditure is 44.9%.
The Ashok Gehlot government has introduced several flagship health schemes. The Chiranjeevi Health Insurance Scheme provides free treatment up to ₹10 lakh – it's increased to ₹25 lakh for the upcoming fiscal year. The Nishulk Nirogi Rajasthan promises free Out-Patient Delivery (OPD) and In-Patient Delivery (IPD) services in government hospitals. There's also the Rajasthan Government Health Scheme (RGHS) for public servants and pensioners.
The new RTH law allows Rajasthan residents to avail of free IPD and OPD services, emergency transport, emergency medical care and emergency diagnostics in a private or public hospital. Emergency treatment includes accidents, animal or snake bites, complications in pregnancy, or an emergency defined by the state health authority.
In an emergency, patients seeking treatment in private hospitals have a right to treatment or diagnostics without pre-payment charges. The bill was passed after taking inputs from doctor associations, medical professionals, and the opposition. Since its introduction in 2022, doctors from both private and public sectors have voiced their concerns and protested against it.
VIEW: It's a go-getter
With every Assembly election, governments are likely to change hands. Each successive government often passes the buck to the previous ruling party for altering schemes or neglecting healthcare. An RTH act can ensure that subsequent governments abide by constitutional directives and extend free healthcare mandatorily. It is also supported by non-governmental healthcare organisations. In 2018, the JSA requested Congress to include it in their manifesto and presented a draft bill the following year.
The new law promulgates transparency in healthcare. The problem with schemes is that they don't prevent private hospitals from refusing free treatment. Last year, the Rajasthan government received 502 complaints against fee charges, 163 for refusing treatment, and 117 related to miscellaneous issues. The RTH entitles patients to demand treatment in regions riddled with such issues. It institutes a grievance redressal mechanism and contravention penalty against hospitals.
The initial draft indeed had some gaps. After dialogue with the opposition and doctor associations, the government reworked the definition of "emergency". It plans to include their demand that emergency treatment in private facilities applies only to multispecialty hospitals with 50 beds. This is so that doctors aren't compelled to practice outside their speciality. In line with the schemes, the law will help reduce the workload of government healthcare workers.
COUNTERVIEW: A bit of a cop-out
Free treatment provisions at private hospitals reduce the commercial sustainability of private facilities. It could restrict investments in the private healthcare sector, a lifeline in many states. As it currently stands, the law has no provisions for compensating private health establishments for providing free healthcare services. All this may boil down to a diminished quality of private healthcare as the facilities fight to keep afloat.
The goals of the RTH may be commendable, but their effective implementation is impossible without strengthening public healthcare infrastructure. The Ministry of Health and Family Welfare's Rural Health Statistics, 2021-22, reveal that public health centres are short of the required numbers. Doctors believe the government is shifting its responsibility to private professionals instead of improving public healthcare.
Lastly, there are several technical issues that the law needs to address. The contravention penalty of ₹10,000 and ₹25,000 is way too low to control malpractice. The IMA has demanded the inclusion of several clauses that safeguard the rights of healthcare professionals, such as being treated with respect and patients meeting financial costs timely.
Reference Links:
What is your opinion on this?
(Only subscribers can participate in polls)
a) Rajasthan's Right to Health Bill is a pioneering move for healthcare.
b) Rajasthan's Right to Health Bill is a destabilising move for healthcare.
---
🕵️ BEYOND ECHO CHAMBERS
For the Right:
The Blind 'Hindu Piety' of Those Who Choose Not to See
For the Left:
Muslim intellectuals defend madrasas, but their kids don't go there. Only poor, Pasmandas do
---
🇮🇳 STATE OF THE STATES
Six heritage walks launched (New Delhi) – The Delhi government has launched "heritage walks" across six circuits, including New and Old Delhi, in an effort to showcase the centre's rich cultural legacy to its people and market the city as the "tourism capital." Tourism Minister Atishi started the initiative at Hauz Khas Fort. These historical walks, which combine history, culture, storytelling, building, and long walks, will be led by qualified aides from the ministry of art and culture on Saturdays and Sundays from 6.30 AM to 9.30 AM.
Why it matters: According to the department of tourism, the walks aim to highlight the charm of Delhi's historical centres and recount the story of the city's landmarks' development. This is a significant move that would boost both the tourism revenue as well as acquaint the tourists with the cultural heritage of the nation's capital with greater convenience. The trips are priced at ₹1000 per person, which is a decent amount given the other expenditures incurred in the city of New Delhi.
Woman entrepreneur making eco-friendly pads (Tamil Nadu) – In the remote villages of Theni, menstruation in women is still a taboo and forbidden topic. This practice is continued in the name of preserving ancient traditions. But that hasn't stopped R Surya, a single parent from Koduvilarpatti hamlet, from starting a tiny but unique business producing eco-friendly sanitary pads. Sanitary napkin advertisements guarantee a pleasant period cycle and 'long-lasting' leakage prevention. But the truth is that women still face a lot of issues while using sanitary pads.
Why it matters: Surya was married at the young age of 17, but her husband died soon after. After a couple of failed ventures, she combined her skill from the business of tailoring and napkin making and started a new business altogether. She is now well-known for her eco-friendly pads, and her efforts were recognised by the micro, small, and medium businesses (MSME) department, which awarded her the district-level Award for Best Entrepreneur 2021-21. The company's sanitary napkins and infant diapers are now exported to seven Indian states as well as to Tanzania. Surya's business now has a total revenue of ₹4.6 crore.
Free cardiac care services extended (Odisha) – The state government has extended its collaboration with the Prashanti Medical Services and Research Foundation (PMSRF) for two more years, until 2025, to provide free treatment to infants and people in Odisha with congenital heart problems. According to the agreement, PMSRF will hold free screening camps for children at district hospitals, medical schools, and hospitals, or any other appropriate location to investigate, recognise, and categorise suspected pediatric cardiac cases. It will provide free medical tests, including echo, at the screening location.
Why it matters: Between 2018 and 2022, 940 pediatric heart patients and 256 adult patients from the state were safely operated on at the Sri Sathya Sai Heart Hospitals in Ahmedabad and Rajkot, respectively. The patient and his or her caretaker will make no contribution to PMSRF for the treatment/surgery, which includes hospitalisation. This is one of the many moves by the government of Odisha toward the improvement of healthcare services in the state.
Scholarships yet to be sanctioned (Maharashtra) – Across Maharashtra, institutes are waiting for the government to pay their scholarship dues, which total more than ₹1,500 crore. In a letter to the state government, the Association of Management of Unaided Institutes in Rural Areas urged the government to settle pending dues as soon as possible because the private institutions are in financial distress.
Why it matters: Ramdas Zol, president of the association, stated that the state government issued a notification in 2011-12 stating that educational institutes should abstain from collecting fees from students belonging to reserved categories. He says that the dues have been piling up after the arrival of this notice. In one of its letters to the government, the association claimed that over 50,000 students from the SC, ST, VJNT, OBC, and other reserved categories would be admitted in 2021-22. Nearly ₹798 crore was already owed at the time.
AFSPA removed from additional areas (Manipur) – The Union Government has withdrawn the Armed Forces (Special Powers) Act (AFSPA) 1958 from areas under the authority of four more police stations in Manipur, claiming a "significant enhancement of the state's law and order situation." According to a government notification dated March 24, AFSPA has been removed from the authority of the police stations in Wangol, Leimakhing, Nambol, and Moirang.
Why it matters: Speaking to the media in Imphal, Chief Minister N Biren stated that the state government of Manipur has been striving to improve the state's law and order situation with the guidance of Prime Minister Narendra Modi and the continuous assistance and backing of Union Home Minister Amit Shah. The state of Manipur has always been strained because of the presence of the military under the AFSPA. The demilitarisation process is a vital step toward ensuring greater harmony in the state.
---
🔢 KEY NUMBER
15% – In India, 15% of pilots are women. This is three times the global average of 5%.