May 14, 2022
Good morning. Every Saturday, we write about one specific right that you possess as a citizen in our country. In today's edition of "Know Your Rights", we look at whether you have a right to be promoted in the workplace in India.
---
KNOW YOUR RIGHTS – EDITION 39
Right to be Promoted in the Workplace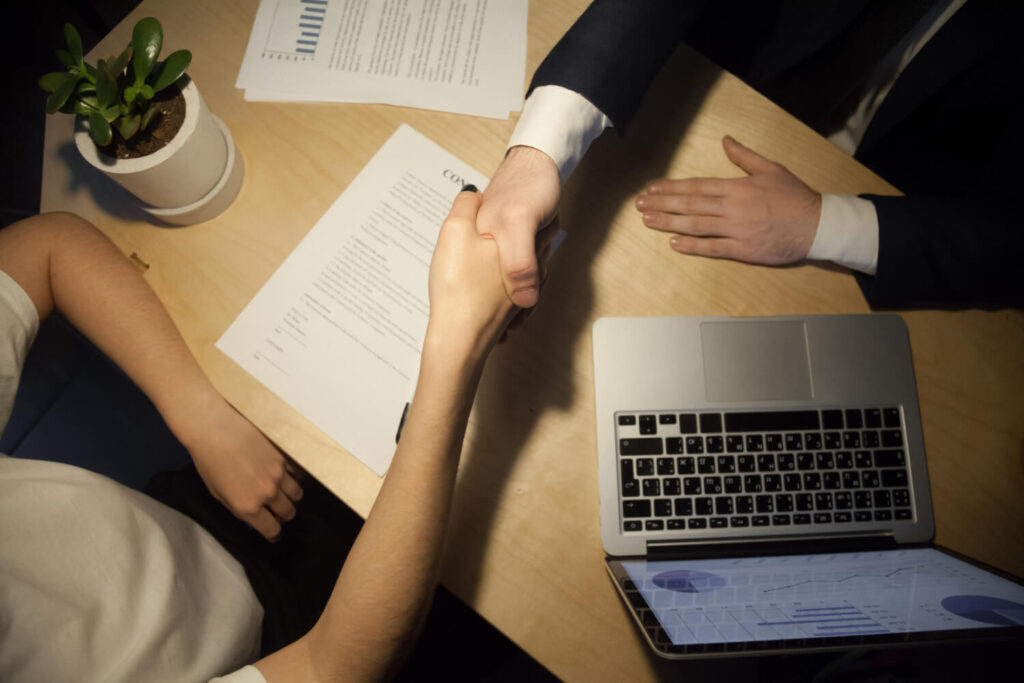 Once you've been working in a company for a few years, an obvious question comes to mind – what next? One possible answer is a promotion. You get additional responsibilities, a higher pay scale, etc. From purely corporate-speak, a promotion motivates an employee to work harder and helps the business grow and expand.
Big companies often have promotion policies in place. It outlines the required qualifications for each job at the company and explains how an employee gets promoted. Most policies consider an employee's merit or relevant and demonstrated skill. It's widely believed having a good promotion policy can prevent discrimination, provided it is applied uniformly.
Does an employee have the right to a promotion, or is it a privilege? In some circumstances, a person may not be promoted. Does an employee have the right to be promoted if a vacancy arises, for example? This has been an issue of contention for some time now. Various courts have given their views on the subject while hearing cases.
Equality and opportunity in the workplace
Article 16 of the Indian constitution guarantees that every employee has to be given sufficient opportunity to rise and the right to be considered for a promotion. Equality in opportunity in the workplace can't be denied. Equal opportunity is a broadly used phrase that supports the idea that everyone within a company or organisation should have an equal chance to apply and be selected for posts, to be trained and promoted, and to have their employment terminated equally and fairly.
India Inc has been encouraged to be more inclusive in terms of hiring and promoting. One of the policies in place is the Equal Opportunity Policy (EOP) for differently-abled employees. An employee can't be discriminated against in the workplace based on gender, race, religion, sexual orientation, etc. These apply to employee promotions as well.
What have the courts said?
Broadly, the courts have repeatedly said employees don't enjoy the right to a promotion. In dealing with various cases, judges have said employees can't be discriminated against when it comes to a promotion, but that doesn't mean they are guaranteed such a right. In fact, a recent Supreme Court judgment noted the existence of a vacancy doesn't create the right for retrospective promotions.
In 2010, the Supreme Court said a government employee has the fundamental right to be considered for a promotion. Concerning a review of IAS officers, the court cited Article 16 of the constitution. It pulled up the Uttar Pradesh government for denying a state officer from being promoted. It said the state officers had legitimate expectations of being considered for promotions.
The Delhi High Court has said employees have no vested right to promotions. However, they can't be arbitrarily deprived of it without reasonable grounds from the employer. The court was hearing a plea of Sahadeva Singh. It asked the Centre to treat him as promoted to the post of Deputy Commissioner against the two vacancies that were present in the Agriculture Ministry. Singh alleged he wasn't considered for the promotion. He said he became eligible since he completed 5 years of service as Assistant Commissioner.
One of the tenets of clause 1 of Article 16 concerns promotions. Going back to the fundamental rights question concerning promotions, the courts have had their say. In 2018, a single-judge bench of the Jharkhand High court dismissed a writ petition saying only consideration for a promotion can be asserted as a right.
Last December, the Supreme Court said the right to promotion isn't a fundamental right, but being considered for promotion has evolved into one. The apex court cited its earlier judgments implying that if a person meets the eligibility criteria for a promotion, but is still denied, then there's a violation. The court added that promotions should be given on merit, not on seniority.
In the United States, the Equal Employment Opportunity Commission (EEOC) is responsible for enforcing national laws that make it illegal to discriminate against a job applicant or employee. Any discrimination or unfairness in promotions is prohibited under Title VII of the Civil Rights Act. Various states also have laws that protect employees from discrimination in promotions. One example is California's Fair Employment and Housing Act (FEHA). While it doesn't explicitly mention promotions, it has a clause for the terms and conditions of employment.
Labour laws in India have undergone significant changes over the years. Economic development is predicated on well-administered labour laws. The courts have played a vital role in ensuring their compliance, but also in offering clarity. In this case, for employee promotions, their opinions and interpretations have been largely consistent in distinguishing a right from a privilege.