October 30, 2021
either/view ⚖️
Goods once sold
To: either/view subscribers
---
KNOW YOUR RIGHTS – EDITION 13
Right to Returns and Refunds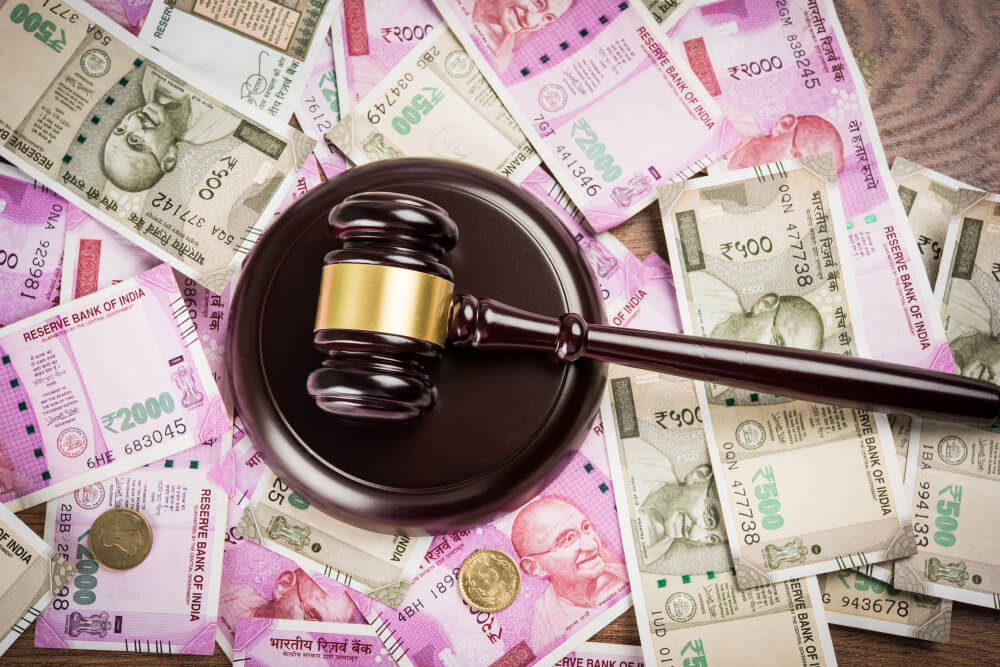 Good morning. Ever walked by a store with a "no refunds" or "no returns" sign very prominently displayed? Ever wondered about the legality of such claims? No? Well, neither did we until we remembered that in this socialist democratic country, consumers have rights too. And according to the law, you – the consumer – are absolutely entitled to your refund.
When ABBA sang the words, "it's a rich man's world" in the song Money, Money, Money, our lawmakers understood that. Practically speaking, consumers and retailers are not on a level playing field. Usually, the company or retailer are the ones with the power in this dynamic and thus, can end up exploiting the customer. To ensure that such arbitrary misuse of power does not take place, the Consumer Protection Act (CPA) came into force in 1986.
Considering the Constitution came into force in 1950, it wasn't like consumers were left in the dark before the mid-80s. Before CPA, there were around 10 separate and specific pieces of legislation that tried but couldn't entirely cover the rights of consumers. In 1986, inspired by the United Nations Guidelines for Consumer Protection, the CPA was born. In all of its glory. For the first time, Indian customers were assured redressal in both "monetary compensation as well as correctional damages". It also set up Consumer Courts, specifically set up to efficiently deal with such cases.
Soon, the turn of the century happened. The internet started becoming a more prominent part of our day and the market started evolving. The 1986 sensibilities of the CPA were getting exploited by the e-commerce industry. With the removal of the "middleman" or retailer, the e-commerce websites were stating that they're just platforms for manufacturers to sell their products. Thus, clearing them of any liability.
To counter this, the government enforced the Consumer Protection Act of 2019. Don't be mistaken, these aren't just new amendments. The CPA of 1986 was completely scrapped and replaced with the CPA of 2019. This consolidates all possible issues a consumer can face, whether online or offline.
So what does this CPA say about returns and refunds? Well, first we have to figure out what an "unfair trade practice" is. It is widely known in consumer law circles that the definition of an "unfair trade practice" or an "unfair contract" isn't as comprehensive as it should be. But, it is important to remember that the law is on your side. Especially with the CPA of 2019, the concept of Caveat Emptor ("let the buyer beware") has very much turned into Caveat Venditor ("let the seller beware").
Today, "imposing on the consumer any unreasonable charge, obligation or condition which puts such consumer to disadvantage" is an unfair contract that also happens to be an unfair trade practice. And engaging in any unfair trade practice makes you legally answerable to a court.
This brings us to the actual returns and refunds. The law provides all consumers with the right to return any "semi-durable or durable goods" within 15 days of purchase. This specific time limit is only applicable if a longer one isn't already provided by the retailers themselves. Returns should also be done completely for free, especially in the case of e-commerce merchants. From the customer's side, the item to be returned must be in its original packaging and in its original condition. Of course, this time limit can be stretched if necessary.
When it comes to defective goods, the law sticks to its guns about Caveat Venditor. It doesn't matter how long it's been, a defective good is a defective good. Thus, the onus is on the seller to make sure that their products aren't essentially broken. This means that, even after the first 15 days of purchasing an item, if it shows up dead on arrival, you're getting that money back.
Giving the seller some benefit of the doubt, the law also gives them a 30-day time frame within which they will have to accept the return and provide for either a replacement or a refund. If that is not done, then you get to exercise your right to redress. Not only could you move your district's or state's consumer disputes forum but also move the "apex consumer court" – the National Consumer Disputes Redressal Commission.
So the next time you want to return something, even if they very clearly say "no returns/refunds", just go exercise your legally sanctioned right. You know what to do if they don't concur.