October 29, 2021
either/view ⚖️
Target zero
To: either/view subscribers
---
Good morning. The spooky season is upon us! Scientists say they're finally beginning to understand the Xinjiang mummies. These 4000-year-old naturally mummified bodies have confounded scientists for decades. Turns out, they might have originated far closer to home than previously speculated. A group of international researchers found that "the Tarim Basin mummies were direct descendants of the Ancient North Eurasians", considered to be a widespread population during the last Ice Age that largely disappeared by the end of it. Is it a complete coincidence that this comes out this close to Halloween? Who knows?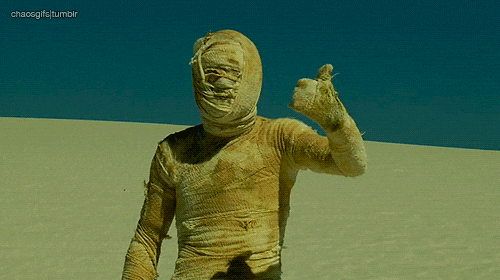 ---
📰

FEATURE STORY
Should India Commit To Net-Zero Emissions?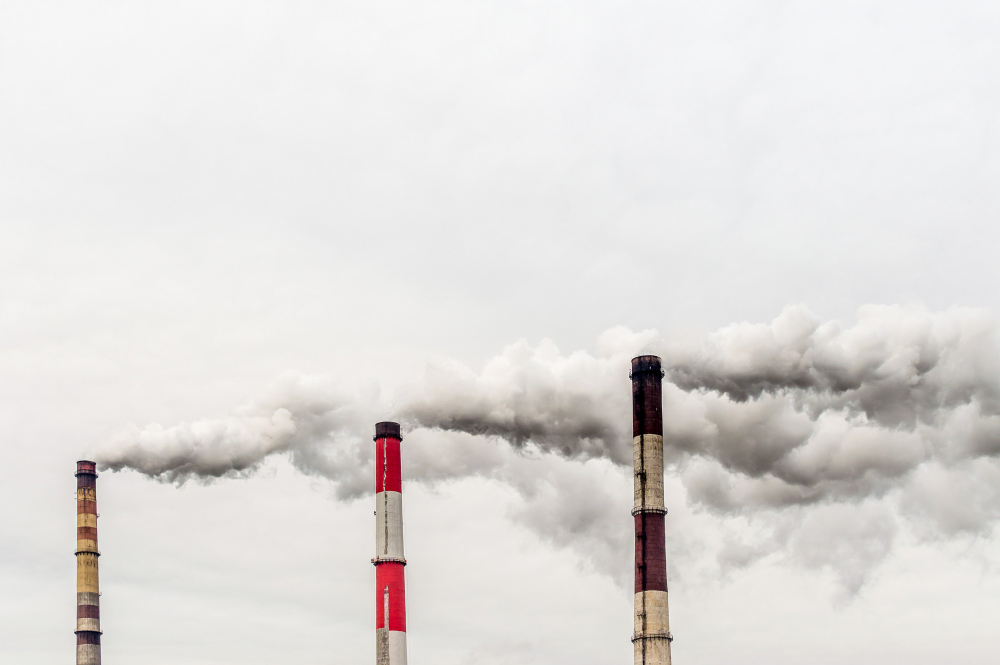 Mother nature isn't known for her patience. She doesn't care if you believe in climate change and global warming. It's been happening for a while, and a lot of damage has been done. It's a race, and humanity has work to do. In a couple of days, world leaders will assemble in Glasgow for the 26th United Nations Climate Change Conference. India will be in attendance.
The discourse ahead of the conference concerns net-zero emissions – removing all man-made greenhouse gas emissions through various measures. While countries have been affected by the pandemic, India's growth prospects look decent. The challenge has always been to balance economic development and address global warming concerns. India's stand is simple – 'its responsibility to reduce greenhouse gas emissions is low.' Is this acceptable? Does India have a point or is this an abdication of its duties to be a team player?
Context
Safe to say, the future of earth and humanity is at stake anytime climate change conferences take place. Let's take a brief trip back through history to look at important milestones in the global fight against climate change.
In 1992, the Rio de Janeiro Earth Summit was, at the time, the largest meeting of world leaders on this issue. The UN Framework Convention on Climate Change (UNFCCC) was adopted and came into force in 1994. However, it didn't legally bind countries to reduce emissions and didn't have any specific targets. While it was a general agreement, it was a start.
In 1995, the signatories met for the first time in Berlin. The Conference of the Parties, or COP1 as it was called. A concluding document called the Berlin mandate was released. Activists criticised it as it didn't have immediate solutions. In 1997, the all-important Kyoto Protocol was adopted at COP3 in Japan. The Kyoto Protocol took effect in 2005.
The Kyoto Protocols' successor was to take shape in Copenhagen in 2009, but the parties didn't reach an agreement. At COP16 in Cancun, countries committed to keeping global temperatures below 2 degrees Celsius. India is one of the countries that submitted emission targets. After failed attempts in the years ahead, in 2015, a landmark achievement was reached in Paris.
India should not commit to net-zero emissions
There's an important document that India has submitted ahead of COP26. It's the Third Biennial Update Report. It was submitted to the UN earlier this year. In essence, it's India's way of providing answers before the obvious questions get asked.
Here's the headline – India doesn't have as big a responsibility to act and reduce emissions as others do. It's a bold assertion, but there are some points of validation that the government has put forward. Between 1850 and 2017, India has contributed only 4% to global emissions. Between 1990 and 2017, greenhouse gas emissions from India were 51 gigatonnes of carbon dioxide equivalent (GtCO2eq).  
Climate change discussions rarely avoid the developed-developing nations frictions. Case in point, a decade-old agreement was reached that stated rich countries would commit $100 billion a year for a green climate fund. They fell short. There's barely $10 billion. The target year for this fund was supposed to be 2020 but was pushed back to 2025. India got only $177 million.
Does net-zero actually matter? The assertion that countries must reach this goal by 2030 or 2050 is based on economic models. They are only stated to achieve the Paris goals by the lowest cost methods. It ignores climate equity and justice in terms of investments and costs involved. Developed countries put the onus of emissions requirements on developing ones, despite the latter's already low emission rates. It's a way for developing countries to buy themselves more time for transitioning. As climate negotiations expert, Sunita Narain said, the formula for net-zero is unfair and dilutes climate equity and justice.
China's increase in emissions post-2000 has been dramatic. India's per capita emissions are less than 50% of the world's average. It's less than one-eighth of that of the US. Why should India take on additional burdens? The developed countries failed to meet their pre-2020 targets. As NITI Aayog CEO Amitabh Kant said, India is the only G20 country on track to achieve the Paris goals.
The climate crisis requires all hands on deck
As global warming and climate change continue to wreak havoc across the world, more often than not, it's the most vulnerable among us that face the brunt of it. Whether it be in developed or developing nations, the poorest are always the hardest hit. An Intergovernmental Panel on Climate Change (IPCC) report said India will witness more extreme weather events like increased heatwaves and rainfall. Not taking bold action has catastrophic risks. It's also not good for domestic economic development.
The thing about climate change is that it's accelerated due to human activity. The goalposts for action have changed, and rightly so. If India wants to be a leader on the world stage, it should set a date and target for net-zero emissions. It would signal to the world that India takes its economic development ambitions seriously. Let's focus on our report card first.
India can set the target of 2060 or 2070 for net-zero emissions. It would show potential investors that it takes climate change seriously and could provide additional investment opportunities. Is there a pathway to achieve a net-zero target? There is, and it involves transitioning to cleaner energy sources. Here's the route – Dependence on coal should peak by 2040 and reduce to net-zero by 2070. To offset this, solar energy capacity should be 5,630GW by 2070.
If India puts in the work, it can find breakthroughs in Carbon Capture and Storage (CCS) technology. Combined with better availability of low-cost finance, it would reduce energy transition costs. Overall, it would be good for economic development. Economic development need not take a back seat to climate actions. As the European Commission's executive vice-president Frans Timmermans said, India stands to profit by committing to net zero.
---
🕵️ BEYOND ECHO CHAMBERS
For the Right:
Abuse against Shami: Wake up before it's too late
For the Left:
Let's face it! Pandits still face the wrath in Kashmir for being seen as inherently Indians
---
🏴 STATE OF THE STATES
A memorial park for pets (Assam) – On the outskirts of Guwahati, a memorial park has been propped up. Specifically, a memorial park for pet dogs. To get people to stop throwing the "carcasses of their pets in water bodies or garbage dumps", the canine cemetery offers scientific burials for the pooches. There will also soon be an epitaph wall that allows people to write about their pets to remember them after they're gone. Here's an honourable send-off for human beings' best friend.
Goat milk skyrockets (Punjab) – Dengue cases in the state have reached an all-time high and it turns out, a lot of unscientific claims are busy doing their rounds among patients. One of them is that goat milk somehow increases one's platelet count. With this sudden increase in demand, what normally would have been ₹40 per litre is now being sold at a whopping ₹500 per litre. Along with this, papaya leaves, giloy juice and kiwi fruits are in high demand at the moment. All because somebody claimed that it helps fight dengue. Science, on the other hand, absolutely does not support any of these claims.
No more plastic (Bihar) – The state government has planned to put a blanket ban on all single-use plastics and thermocol products from December 25th onwards. It has even asked all manufacturers, dealers and traders to rid themselves of such products by then. Earlier this week, the government had also asked them to look for viable alternatives to those products for a more sustained change. Violating this ban post-December 25th will be seen as a punishable offence, i.e. it will attract fines or jail time or both as per under the Environment (Protection) Act, 1986.
What about secular principles? (Rajasthan) – The state police has issued an order prohibiting the construction of temples in police stations. Bringing up the Rajasthan Religious Places and Buildings Act, 1954, the Additional Director General of Police A. Ponnuchami said that the religious use of public spaces remains disallowed. While the move has been lauded by activists and the Congress government, the BJP beg to differ. They say that this shows the "anti-Hindu" face of the Congress and that it is tradition to build temples in police stations.
Education at your doorstep (Tamil Nadu) – CM M.K. Stalin has launched the Illam Thedi Kalvi (Education at Doorstep) scheme that is supposed to lay the foundation for a "revolution in education". Set up to address the "learning gap that had risen among students" due to the pandemic, the aim of it would be to educate children at home. Focusing on holistic education, volunteers will be taking classes for the children for up to two hours every day. The CM even said that the goal is to make the children "fully developed citizens".
---
🔢 KEY NUMBER
₹263 billion – That's how much Indians paid in foreign exchange fees in 2020. Around ₹97 billion was "hidden as exchange rate markups" while the other ₹166 billion was spent on transaction fees. While this marks an overall decrease in transaction fees for sending money, exchange rate margins keep growing.