October 28, 2021
either/view ⚖️
New buddies?
To: either/view subscribers
---
Good morning. Old is gold. Academy Award-winning screenwriter Eric Roth wrote the screenplay for the newest adaptation of Dune on MS-DOS using the program Movie Master. This isn't his first time as he writes everything using this software. The 40-page limit isn't a hindrance but a blessing as he says it helps him structure the screenplays.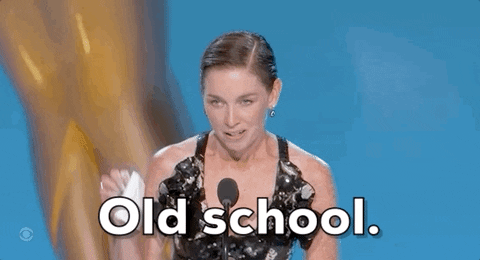 ---
📰

FEATURE STORY
Is the new West Asian Quad as strong as they make it out to be?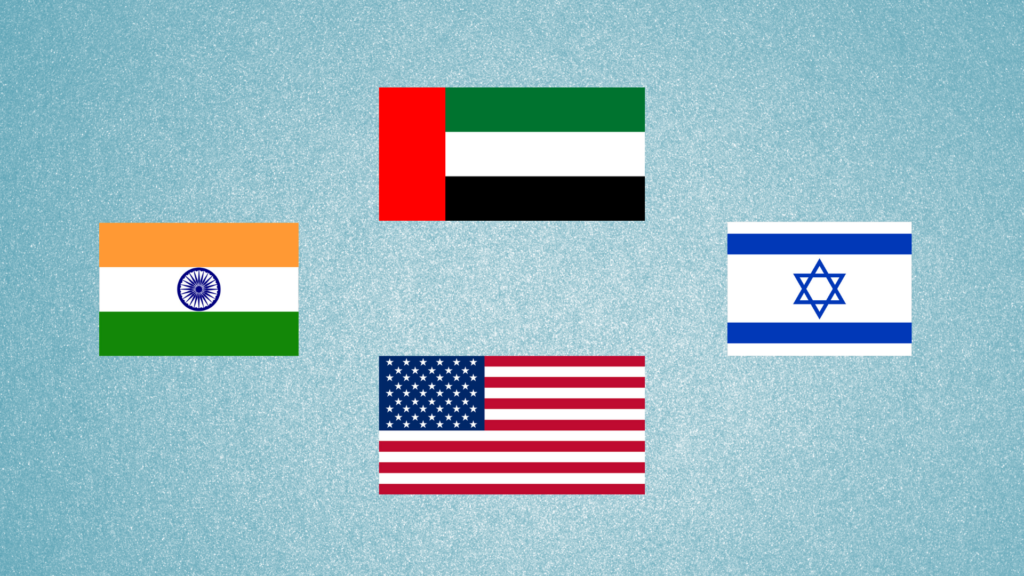 Only two things have explored evolving group dynamics better than a high school lunch break. One is Disney channel's Recess, a 90s cartoon based in a schoolyard, and two, India's strong and steady moves in the Middle East. As any writer knows, tension elevates a story; and this is where Iran comes in. The new Quad in West Asia is being lauded by many for being just right for Indian foreign policy goals. Yet, we have Iran understandably seeing this as an affront to their being. Do we keep on keeping on with the way things are going in the region or should we try to placate our Iranian friends?
Context
India has always had friends in the Middle East. Trade with the Arab states has been thriving for a while now. Especially, considering the large Indian diaspora that works in the Persian Gulf. Still, on the political side, things have remained "lukewarm". All of this changes with the new quadrilateral grouping. India, USA, UAE and Israel have, on October 18, launched a new "economic forum" that aims at enhancing cooperation between them. Considering the nations' already growing cooperation with each other, a move like this would only make sense.
A lot like the Indo-Pacific Quad, this grouping would also focus on maritime security, climate change, energy and trade. Another important point of similarity would be that this Quad too, is NOT an alliance. It's just a "loose grouping" that happens to have strong policy repercussions. It's these policy repercussions that Iran might object to. In the face of a Taliban-run Afghanistan and aggressive neighbours to the north and west (China and Pakistan), India needs Iran right now. But the complexities of the West Asian neighbourhood might be pushing them further away.
We've got friends in the Middle East
West Asia has always been an important region to India. With around 9 million Indian workers in the region and their reliance on it for energy imports, it's understandable why India would like to keep it on their good side. While we have decent relations with most of its countries, including Saudi Arabia, Israel and the UAE have always seemed aloof. In fact, before the signing of the Abraham Accords in 2020, the UAE and Israel were considered rivals. India tightening connections with either nation would have threatened bilateral relations with the other. This new quad changes that.
Despite being Israel's largest arms customer, India can now gain access to their "cutting edge" agricultural tech that could enhance our water management. Given our current water crisis, it would be a welcome change. When it comes to the UAE, India can gain some "much-needed infrastructure financing" from them. In fact, out of the $75 billion UAE-India infrastructure fund set up in 2015, only $3 billion have been used so far. This new quadrilateral partnership could essentially be leveraged by India to get more out of the established fund. A goal that the UAE says it supports.
When it comes to the US, this new Quad also shows the strengthening relations between Washington and New Delhi. Not only within India's neighbourhood, where we already are a significant player, but internationally as well. Some even believe that this is the US acknowledging us as an important ally, especially in terms of checking China. In fact, both countries at this point acknowledge the need for the other to reduce China's influence. Using this group to wean Israel and UAE off Chinese investment is, no doubt, quite the strategy. Besides, there's no denying that the Beatles do "get by with a little help from [their] friends."
Losing an important ally
The problem with that previous allegory is how scarily suggestive it is. The Beatles eventually broke up and some believe that this new Quad is destined for the same. If the Indo-Pacific Quad had a shaky start, there's no reason why the West Asian one would be any different. Especially considering that the local geopolitics of the region is just as, if not more, complex than that of the Indo-Pacific. The thing that brought the Indo-Pacific Quad back on track was a common goal – the steady Chinese growth. This lack of a common idealised goal is one of the new grouping's biggest downfalls.
Other than not having a long-term reason to stay together, this group has to deal with each other's opposing policies. This is the part that India really needs to focus on. Both the US and Israel have a long-standing bitter rivalry with Iran. The UAE and India, on the other hand, want to strengthen their ties with the country. India especially wants stronger relations with Iran given America's withdrawal from Afghanistan. Prior to the US' rash exit, India and Afghanistan had 20 years of excellent ties. But since then, Pakistan and China have been moving into the now uncharted territory for which Iran remains our only hope.
Iran is also the largest Shia power in the region which makes it an "existential threat" to all the Sunni countries around it. Yes, the UAE also happens to be a Sunni power. So while the UAE might want to work with Iran despite their island disputes, Iran might not be so keen. There have also been talks about a China-Russia-Pakistan-Turkey-Iran arrangement that could definitely nip the Indo-Iranian bud. Considering India's USA-pressured stop of Iranian oil imports and the new Quad, we might have pushed Iran closer to China. And turns out, "It is not in the interest of any democratic nation to push Iran deeper into China's embrace."
---
🕵️ BEYOND ECHO CHAMBERS
For the Right:
Going by Home Minister Amit Shah's logic, to strengthen democracy, Kashmir must lose it first
For the Left:
Recent Killings Show Kashmiriyat Distorted by Islamism; It Needs Reform
---
🏴 STATE OF THE STATES
Offer to fix potholes (Karnataka) – Karnataka has had to deal with the menace of potholes for years. It has resulted in numerous accidents and deaths. The state government hasn't done a good job of fixing them. Now, a 7-year-old girl has pledged her savings to the government in a request to Chief Minister Basavaraj Bommai. Her cause is just as her mother, only two years ago, suffered a broken leg following an accident caused by a pothole.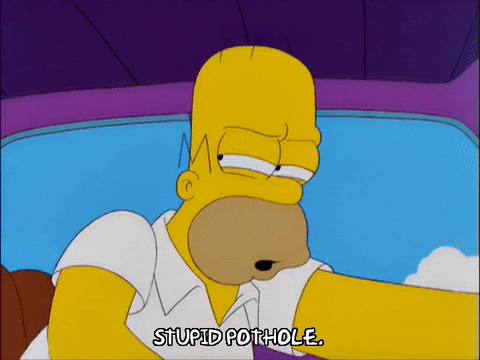 Long wait for power ends (Himachal Pradesh) – For residents of Bara Bhangal, the most remote village in Kangra district, a decade-long wait for power supply will soon end. An energy system using solar power will be set up in the village. The work has already begun as a team of electrical engineers flew with 168 solar panels and batteries in tow.
Ban on hookah bars (Chhattisgarh) – To clamp down on the trade and consumption of narcotics in the state, Chief Minister Bhupesh Baghel called for a ban on hookah bars. As per police officials, the state has over 1000 hookah bars with old licenses. The concern is underage children and college-going kids getting addicted. It could be a gateway to other illegal drugs. The police have been instructed to shut down restaurants that serve hookah on-demand as well.
Police e-protest (Gujarat) – Many cops, despite instructions against speaking on the issue, have continued to protest their grade pay. Several constables and sub-inspectors updated their WhatsApp status with the slogan "Police Maha Andolan." The existing pay grade is ₹1,800. Many officers want it to be increased to ₹2,800 for constables, ₹3,600 for head constables, and ₹4,400 for assistant sub-inspectors. Government officials said the issue is being discussed but no final decision has been taken.
Saving the Tangkhul language (Manipur) – Seven friends have decided to start a crowdfunding campaign to save a dying language. Their goal is to use the funds to develop a virtual keyboard that allows the user to type the Tangkhul language on their smartphones. The Sino-Tibetian language is mostly spoken in the Ukhrul district by the Tangkhul Naga tribe. The target goal is ₹50,000.
---
🔢 KEY NUMBER
₹7,240 crores – The market capitalisation value reached by the Chennai Super Kings. It's the only IPL team whose shares are open to the public. Its market cap even went past its parent company India Cements.