October 27, 2021
either/view ⚖️
Return of the queen
To: either/view subscribers
---
Good morning. We may have just found a new planet outside our galaxy. Previously, all exoplanets found were located within the Milky Way. This "possible Saturn-sized planet" will be the first of its kind residing some 28 million light-years away from our galaxy. Discovered by Nasa's Chandra X-Ray Telescope, astronomers found some "characteristic dips in brightness" of certain stars. They believe that this could be due to the planet passing in front of those stars. Considering this general technique was used to find thousands of other exoplanets, hopes remain positive about the hints of this far away world.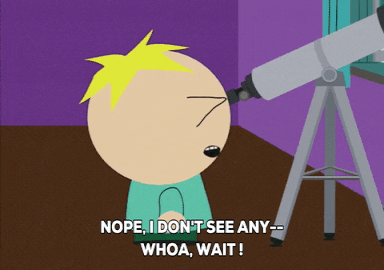 ---
📰

FEATURE STORY
Sasikala's return to the AIADMK: A second wind for the party or an uphill task?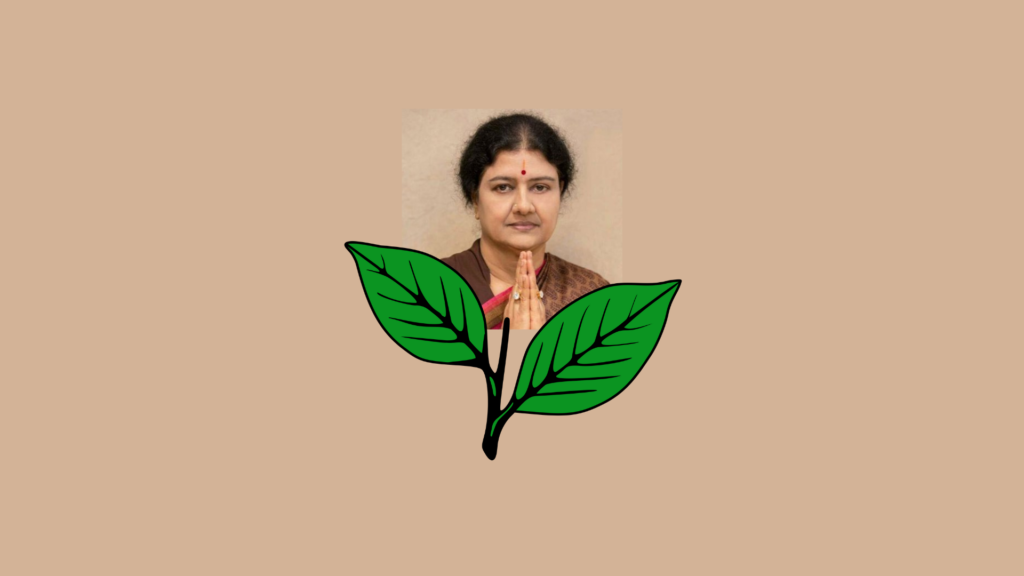 Stories often stand the test of time. A comeback story is one that definitely gets the crowd going. The lead in this story is VK Sasikala, a former close aide to late Tamil Nadu chief minister and political stalwart J Jayalalithaa. After being out of the spotlight in the wake of Jayalalithaa's death, she's ready to get back into the political arena.
She picked her moment – the AIADMK's golden jubilee celebrations. Not exactly subtle. It's perhaps to prove that she's back to "reclaim" the party that was once dominant in Tamil Nadu politics. Marking the festivities, she visited party founder MG Ramachandran's (MGR) memorial and paid tribute. In another not-so-subtle gesture, she unveiled a plaque bearing her name and identifying her as the party's General Secretary.
Following Jayalalithaa's death, the party fractured into two factions. Now, as the opposition, it faces multiple questions. Who will lead the party going forward? Can it regain its lost glory and become dominant? Is Sasikala the answer?
Context
There are two stories here – one of the AIADMK and the other of Sasikala herself. Both are eventful and take twists and turns. In recent years, their relationship has basically been like oil and water. Let's take a little trip back through history.
The AIADMK, founded by MG Ramachandran in 1972, has been a mainstay of Tamil Nadu politics. Interestingly, it started as a breakaway faction from the DMK after Karunanidhi expelled MGR. In many ways, MGR was and is still the moral centre for the party, at least for many of its devout followers. Following his death in 1987, the party faced a crisis of leadership. Infighting led it to break into two factions. Sound familiar?
One of the factions was led by J Jayalalithaa, who was close to MGR. They both had the movie star-turned-politician factor in common. The 1989 elections were a disaster for the party. Then came a truce. The two factions merged under Jayalalithaa's leadership. In the 1991 assembly elections, fortunes were in their favour. Allying with the Congress, they came back to power, and Jayalalithaa became the chief minister.
What followed was a see-saw of victories and defeats. In the years ahead, the party had alliances with Congress and BJP at different points. On May 23, 2016, Jayalalithaa was sworn in as chief minister for the sixth time. A few months later, she died after a prolonged illness. This is where Sasikala came into the picture in a substantial way. In the immediate aftermath, she was selected as the party's General Secretary.
As Sasikala faced a serious legal issue (she had to serve jail time in a disproportionate assets case), she appointed Edappadi K. Palaniswami (EPS) as legislative party leader. Another party member, O. Panneerselvam (OPS), the interim chief minister after Jayalalithaa's death, wasn't happy. Thus emerged the two factions. What followed was a tumultuous period for the party as it saw the DMK regain power.
An uphill task to gain control of a fractured party
The AIADMK is no doubt a shadow of its past self. Sure they marked their golden jubilee, but it was a celebration of past glories and leaders. The impact of Jayalalithaa's loss can't be underestimated, given her stature and often criticised cult-like following. For a party to thrive, even in an arena as messy as Tamil Nadu politics, it needs some form of leadership.
Sasikala's return certainly won points on theatricality, but what next? She faces two issues – getting the support of the AIADMK cadre and reception to appointing herself as the party's General Secretary. These are, in some ways, interlinked. The party's leadership has made no secret its disdain for people associated with Sasikala. So much so that it has a strict expulsion policy against anyone backing her. Instilling this fear means getting people to publicly support Sasikala will be difficult.
Here's how much the AIADMK is against Sasikala. Early in the year, the party filed a police complaint because her car was seen with the party flag. Call it pettiness, but party spokesperson D. Jayakumar said in no uncertain terms that Sasikala has no place or future in the AIADMK. Her symbolic move to reveal she's the party's General Secretary hasn't gone down well with the AIADMK's leadership. They filed a police complaint against her again.
Political winds potentially in her favour
Perhaps Sasikala is someone who's being underestimated. The obvious play is to tell people about her friendship with Jayalalithaa. Tell them how she stuck with her and the party through thick and thin.
The strategy is well thought out. The day before the jubilee celebrations, she visited the memorial of her former mentor and friend Jayalalithaa. An important person to introduce here is VN Janaki. She was a former chief minister of the state, albeit for a brief period, and the wife of party founder MGR. As part of her schedule during the celebrations, she spent time with Janaki's relatives. They were part of her plans in the build-up and in execution.
Here's why that's important – Janaki's family members have been largely ignored by the party. It's mostly by those who want to remain loyal to Jayalalithaa, given her differences with Janaki decades ago. These two personalities have been a constant in her public remarks to crowds. It's a sound strategy to use them wisely in reaching out. She's smartly asked her supporters not to attack or abuse anyone from both factions.
Sasikala also has some electoral clout, particularly in the southern part of the state. In the run-up to the April 2021 polls, OPS reluctantly considered letting her back in the fold. The party fared poorly in the elections. It's thought that Sasikala's nephew, T.T.V. Dinakaran, and his party, the AMMK cost the AIADMK 20 seats. Most of them came from OPS' southern stronghold. Now, OPS has signalled discussions are on to bring her back. The party's biggest weakness is the lack of a charismatic leader. With the party needing to rebuild to take on the DMK, Sasikala could be that person.
---
🕵️ BEYOND ECHO CHAMBERS
For the Right:
Whatever happened to the Constitution, Mr CM?
For the Left:
This is what's wrong with the concept of 'Jim Crow Hindutva'
---
🏴 STATE OF THE STATES
India's first game of cricket (Gujarat) – History shows that the port town of Cambay was the first to see cricket being played in India. Cambay, now known as Khambhat, was the closest port to Ahmedabad. According to historians, Lieutenant Clement Downing's account of playing cricket in Cambay with sailors as coolies watched, was the first recorded instance of cricket on Indian soil. He goes over it in his book A Compendious History of the Indian Wars, published in 1737. The seed was sown in the early 18th century and now, the gentleman's game is as Indian as it could be.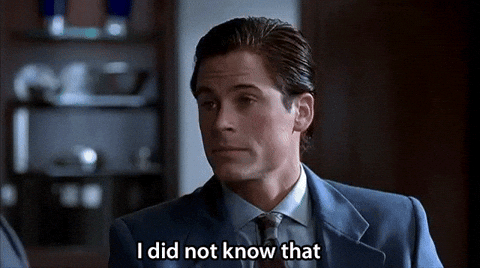 Intimidating bureaucrats for votes (Mizoram) – Congress leader Dr Lallianchhunga has accused the ruling Mizo National Front (MNF) of threatening its employees for votes. He said that CM Zoramthanga told the government employees that if they didn't vote for the MNF candidate, they would "regret it". Dr Lallianchhunga has described the whole matter as "truly undemocratic and an outright violation of the country's Constitution." The MNF, on the other hand, said that these claims were completely "baseless". The upcoming by-polls are scheduled for October 30th with campaigning coming to an end on the 27th.
Effects of stubble burning (Punjab) – With more people complaining about breathing problems during stubble burning season, the Health Department is set to study the correlation between the two. This will be the first time the state has taken an interest in the ramifications of stubble burning on the public's health. This initiative is taken under the National Programme for Climate Change and Human Health. And, they have already formed district environmental task forces in 10 districts in Punjab.
Private hospitals beware (West Bengal) – Private hospitals in the state are allegedly refusing state government authorised Swasthya Sathi cards. These cards are basically smart cards that provide a family with a free treatment of ₹5 lakh. CM Mamata Bannerjee on Tuesday said that "If they do not provide treatment to cardholders, I will cancel their licences". These issues have popped up in the past as well. But despite the strong initiatives taken by the government, the private sector still keeps turning patients away when it comes to the use of Swasthya Sathi cards.
A socially sensitive ban (Karnataka) – In a welcome decision, the state government has banned all outsider birthday celebrations in Child Care Institutions (CCIs). According to the Directorate of Child Protection, these sorts of lavish celebrations can demoralise the children housed in the CCIs. Instead, the Directorate wants to focus on programmes that build the children's confidence and can seamlessly integrate them "into the mainstream as they grow up". Child rights activists have long been demanding such a ban and hope that this is replicated in other states too.
---
🔢 KEY NUMBER
$87 billion – That's how much natural disasters have cost India in the last year. According to a report by the World Meteorological Organization (WMO), natural disasters like cyclones, floods and droughts have cost India $87 billion in 2020 alone.