October 2, 2021
either/view ⚖️
Choose wisely
To: either/view subscribers
---
KNOW YOUR RIGHTS – EDITION 9
Right to Vote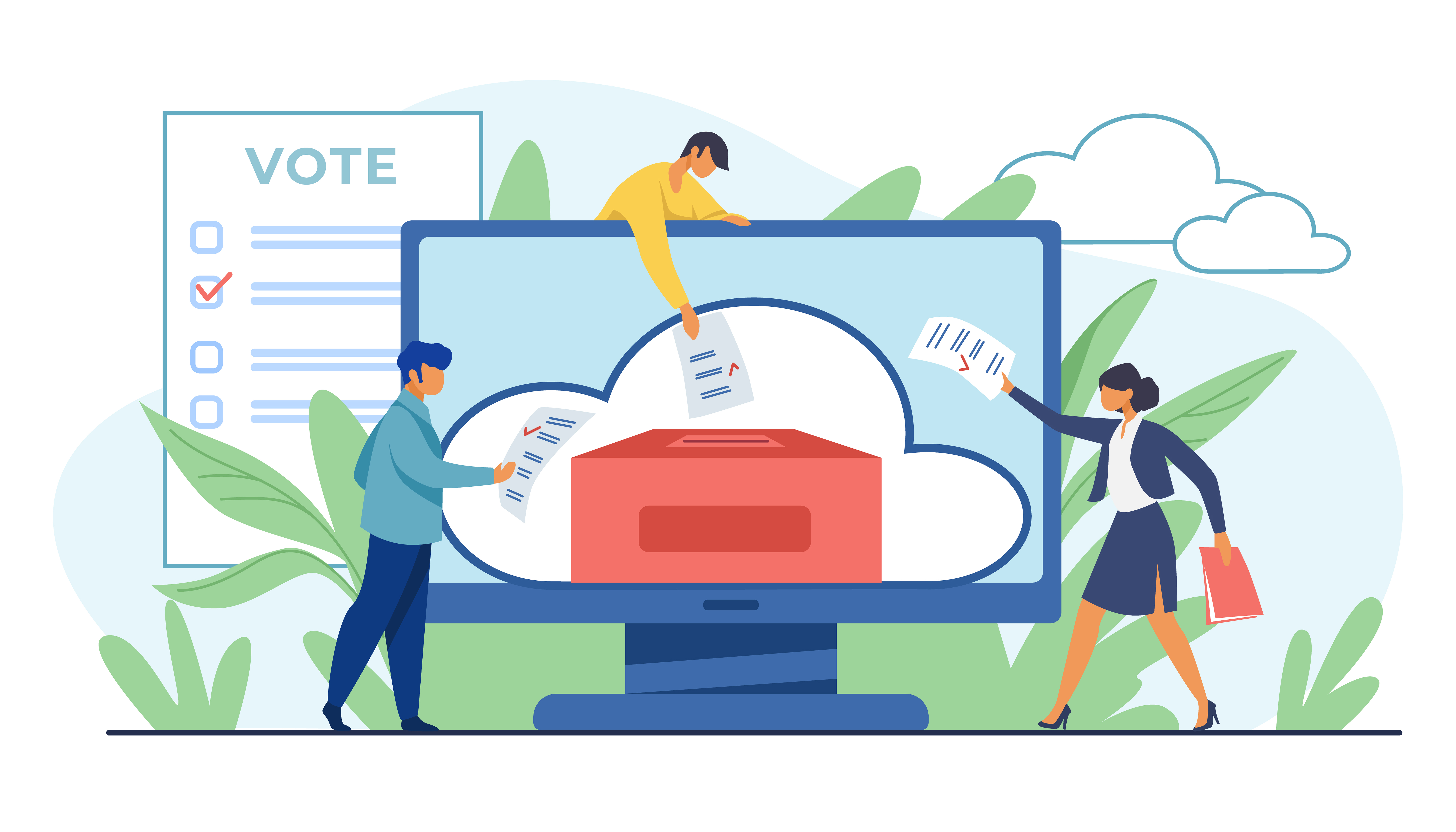 Good morning. You just got your voter's ID and you're excited because you get to cast your very first vote! Just as you walk into the polling booth you think about the candidates who are contesting this year and suddenly, you're riddled with questions. Whom should you vote for? What if you don't side with any of the candidates? Are there any terms to be kept in mind when voting?
The first thing to understand is this – as an Indian citizen, voting is your fundamental right. Once you're 18 years or above and the law considers you as being of sound mind, you automatically become a part of the electoral roll.
That being said, who you vote for, is completely up to you. According to the Indian Constitution, your right to vote constitutes a list of sub-rights that you are free to exercise as and when the situation demands it. Let's have a look at these:
Right to Knowledge – We elect people based on our confidence in their ability to affect change. As a voter, you have the right to know each candidate who is standing for a particular election so that you can do your research and cast an informed vote instead of making a decision based on hearsay.
Right to Not Vote – There's a good chance you may feel that none of the candidates who are part of the election list are suitable for a position in the constituency. Who, then, should you vote for? Remember those multiple choice questions in school exams where you had an option saying 'None of the above'? Well, this option is also a part of the voting system. According to Section 49-O in the Conduct of Election Rules (1961), if a voter believes that none of the candidates are worthy of being voted for, they have the right to reject all candidatures by selecting the 'NOTA' (none of the above) option. This is counted as a 'negative vote' – an option that was added to voting machines in 2013. When this change was being brought in on order by the Supreme Court, the court clearly stated that "If right to vote is statutory right, right to reject candidate is fundamental right of speech and expression under Article 19 (1) (a) of Constitution of India." 
Tendered Votes – You turn up at the polling booth and go to register yourself but you see that a vote has already been cast in your name. What do you do? Once you realise that someone else has already voted on your behalf, either accidentally or in impersonation, you have the right to cast a 'Tendered Vote'. Section 49P in The Conduct of Elections Rule (1961) allows you to cast a vote by following a series of steps. All you need to do is go up to the presiding officer, tell them your issue, and give them valid proof of your identity by answering certain questions or producing relevant documents. Once your identity is verified, the officer will give you a ballot paper on which you can write your choice.  (Want an interesting take on this? The Tamil movie Sarkar expounds on the issue)

Voting as an NRI – Indian law now permits NRIs to cast their vote in Indian elections but only when they're present in person. A non-resident Indian is also required to produce their original passport at the polling station for ID verification. There have been discussions to open up voting through postal ballots for NRIs and if this proposal gets accepted, it would make the process much easier for those living in other countries and might also succeed in increasing the number of NRI voters.
Voting for Differently Abled or Infirm Citizens – A right that represents and includes, and has been brought in so that those who are differently abled or infirm can also make their voices heard. This right allows such persons to seek the help of electoral officers to cast their vote. 
The right to vote bestows citizens with a sense of responsibility, but as we know, every right has a limit to which it can be exercised. The government of India holds the power and right to disqualify an individual from electoral roll even if the person holds a voter's ID. Under what circumstances are your voting rights revoked?
If a person is in prison for committing an offence, they will not be allowed to vote in the upcoming elections
If a person has been convicted under Section 125 (Promoting enmity between classes in connection with election – based on religion, caste, race, community or language), Section 135 (Removing ballot papers from the polling station), or Section 136 (Other offences and penalties for fraudulent acts) of The Representation of the People Act,1951
If a person tries to increase a candidate's count by voting from two or more constituencies
If a person has committed an offence under Section 171E (Bribery) and Section 171F (Undue influence at an election) of the IPC
We vote for a candidate believing or at least hoping that their governance will change people's lives for better. So remember to exercise this right in its full capacity, in an informed state, and with adherence to the law.